Each month a renowned coffee roaster or coffee brand from around the world will take over the La Marzocco Café space, create a new menu, train our staff on their coffees and drink preparation, and curate a new & exciting experience for guests. This month, we welcome Counter Culture Coffee out of Durham, North Carolina.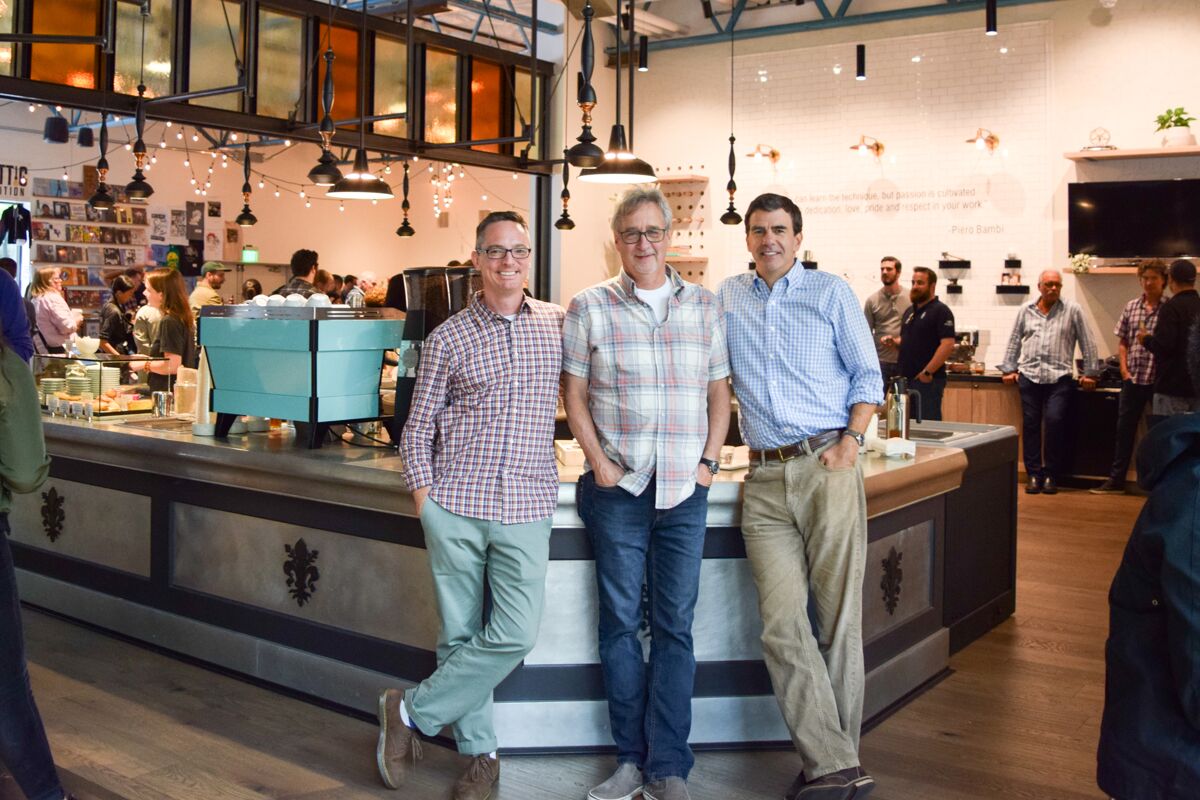 Brian Ludviksen (left), with La Marzocco USA President Joe Monaghan and Counter Culture President Brett Smith (right).
Counter Culture brings with it a plethora of Barista and Brewer's Cup Champions, as well as an incredible Coffee Education Program. Be on the lookout for special drinks at the Champ's Corner, as well as Tastings at Ten each Friday at 10 am in the Cafe. We thought it'd be nice for you to get to know them a little better, so we sat down with Counter Culture's Brian Ludviksen and asked a few questions.
1. Tell us a little about yourself and your past in coffee
I've had the fortunate opportunity to work in a lot of roles in the coffee industry in the past 20+ years. I've been a barista, equipment technician, coffee roaster, and trainer. My wife is in coffee, too, so we're kind of an industry family. I've also participated in barista competitions as both competitor and judge, I was part of the La Marzocco street team, and I also sit on the World Coffee Events Qualified Testing committee. I love our industry and the people in it, getting involved is always so much fun – that's one of the many reasons I'm so excited about our residency at the LM Cafe.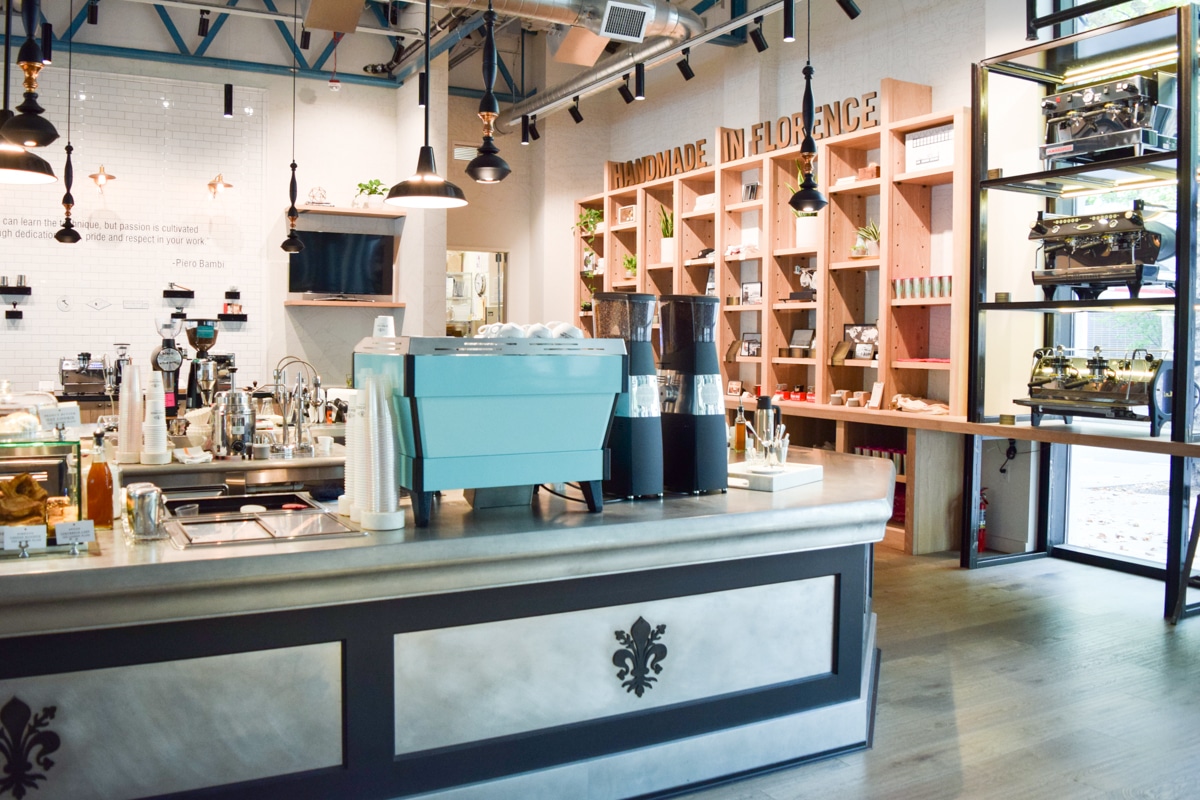 2. If you had one fact you'd like to share with coffee enthusiasts about the coffee program at Counter Culture, what would it be?
Tough question. One thing that I'm particularly excited about right now is some innovation happening with our coffee department. Tim Hill is leading a project at Counter Culture using an optical sorter to remove less than desirable beans. This will help us improve the taste and quality of many coffees, especially naturally processed ones. Like any solution, it's created new issues for us to address like what to do with the less than desirable beans and how to help producers avoid said beans in the first place. I love that we're constantly challenging ourselves and our coffee program is a direct result of that.
3. What is the most exciting part of serving your coffee at the La Marzocco Cafe?
The Champ's Corner drinks! Each week, we'll feature an award winning coffee experience inspired by coffee champions. Drinks from Laila Willbur (2015 USBC), Erin McCarthy (2014 World Brewers Cup), Katie Carguilo (2014 USBC), and Lem Butler (2016 USBC) will be available for limited times in September. If you see a trophy on the counter, the champ themselves will be making your drink. Also, all proceeds from these drinks go to KEXP.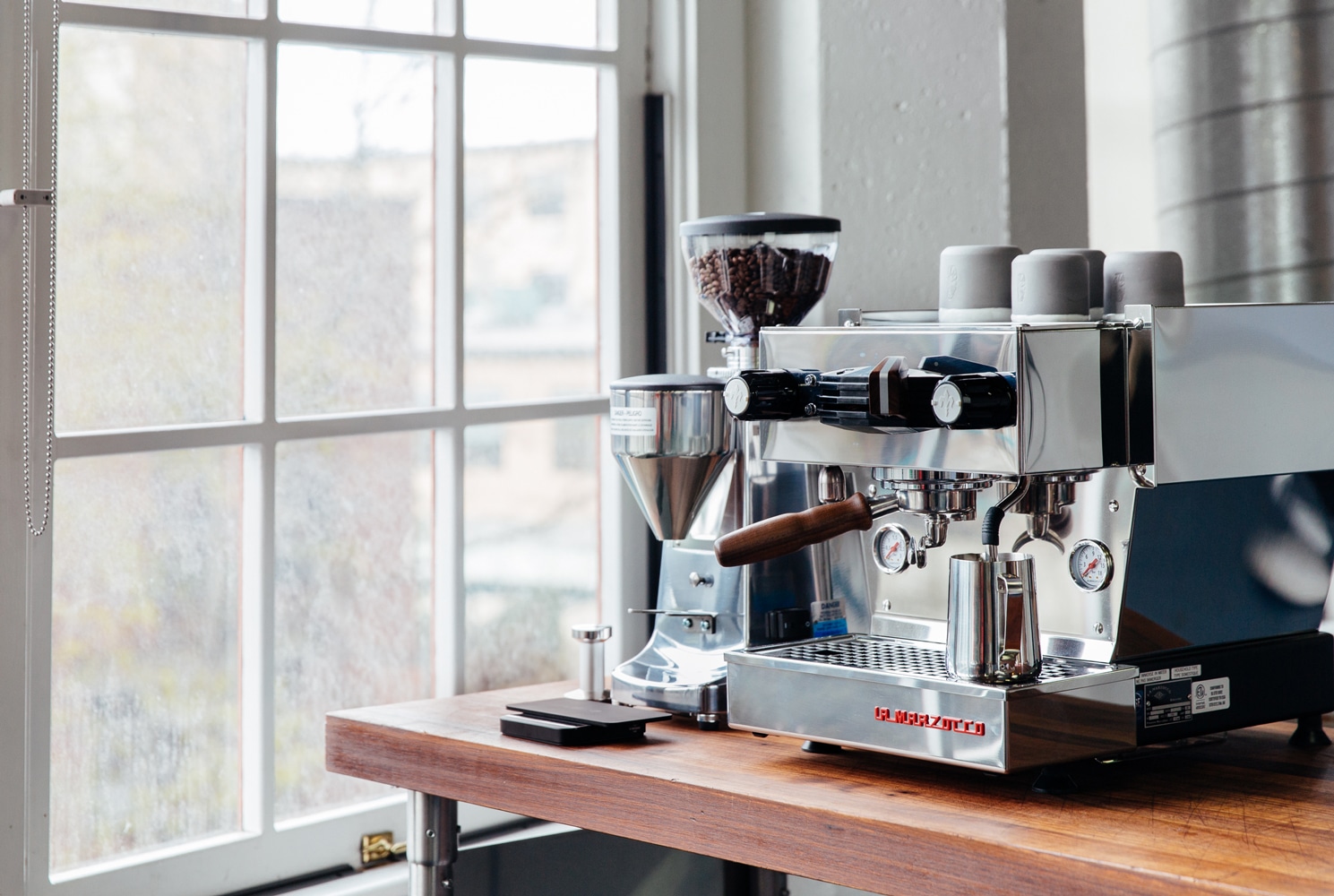 4. What one tip would you give people to help them make better coffee at home?
Unless you're doing espresso, your grinder should be the most expensive piece of coffee equipment you own. If you're doing espresso, get a Linea Mini.
5. Describe your perfect espresso:
Our Conception Huista is pouring perfectly at the LM Cafe right now. It's my dream espresso: rich nougat, silky, and sweet. And I love drinking it on these cool summer days in Seattle, it's such a break from the heat of the south!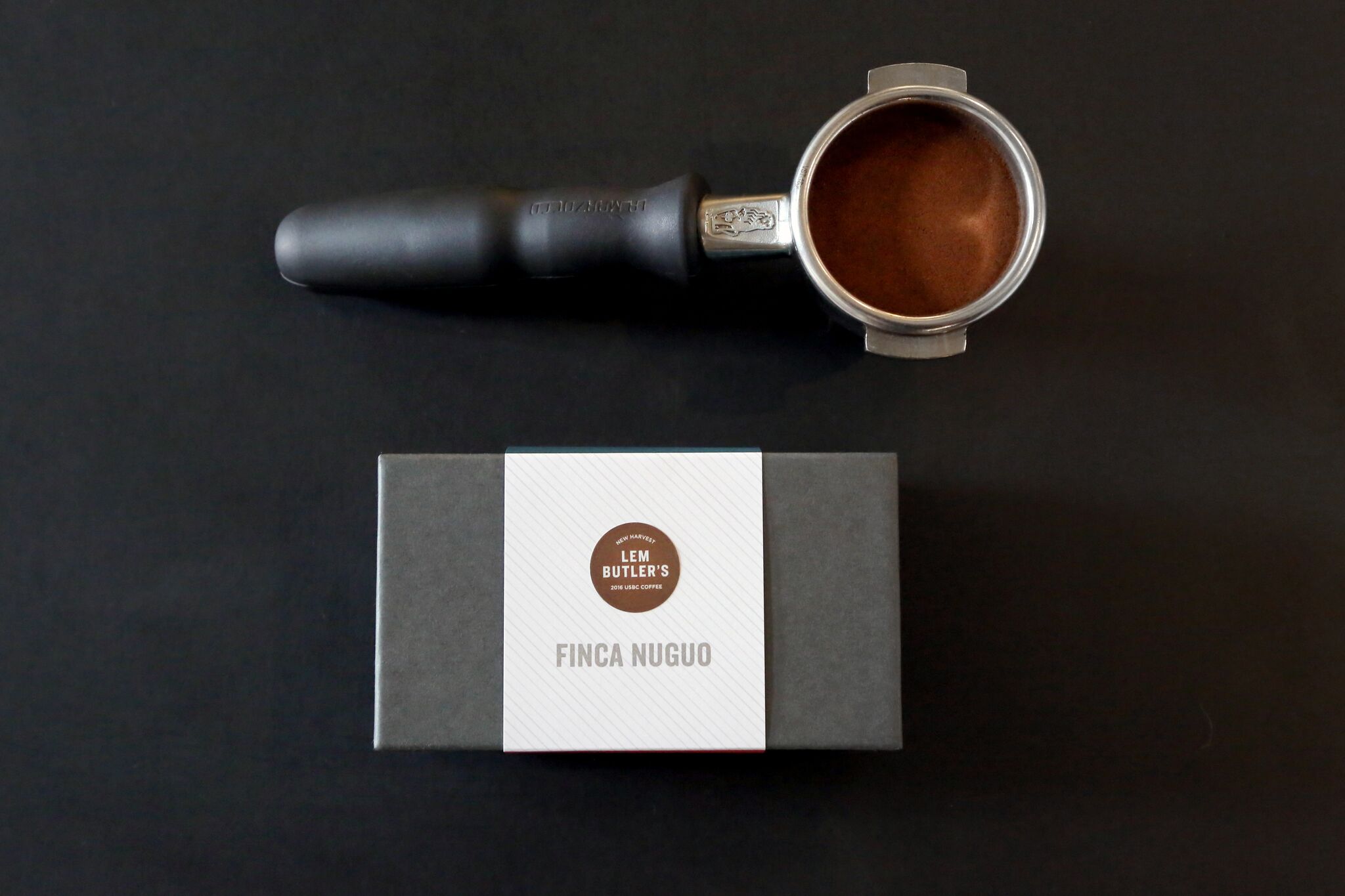 Bonus: How have you seen the coffee industry change over the last 10 years?
The biggest impact has been the online community. It's made resources widely available and has attracted a growing base of enthusiasts and professionals in a myriad of forums. I think that the result has good and challenging results like strong trends, the conundrum of having both too much and too little info at the same time, and a faster learning curve for all that engage.
☕️
---
** Be sure to visit La Marzocco Cafe throughout the month of September to experience Counter Culture for yourself **
La Marzocco Cafe is located in the KEXP Studios at 472 1st Ave. N, Seattle, WA 98109 and is open daily:
Monday: Friday 7am—8pm
Saturday: 7am—8pm
Sunday: 8am—6pm