The Linea Mini is 1 year old! It's hard to believe it's been an entire year since we launched our latest home espresso machine. Over the last 12 months, we've taken the Linea Mini around to events like SCAA, MozCon, New York Coffee Festival, and TED to give espresso enthusiasts (and beginners) the chance to learn espresso and use the machines. It's been an amazing first year, and we wanted to take a moment to say thank you for all of the support and feedback, as well as share a few updates about the machine.
There's been a huge demand for machines throughout the past year, and you may have noticed that Linea Minis have been in and out of pre-order status. We're pleased to say that we now have all colors back in stock! We're now sending out machine 2-4 weeks after order. If you've been waiting on a machine, now is a great time to place an order.
Linea Mini Plumb in Kit
We've seen many requests for a Linea Mini Plumb in Kit this year, and until recently were in a bit of a holding pattern. Now, we're pleased to announce that the Linea Mini Plumb In Kit is available! The plumb in kit includes all the parts necessary to convert your Linea Mini reservoir machine to a plumb in version, including a braided hose for incoming water, a clear armored hose for draining the drip tray, all of the installation pieces and instructions to help you convert your machine.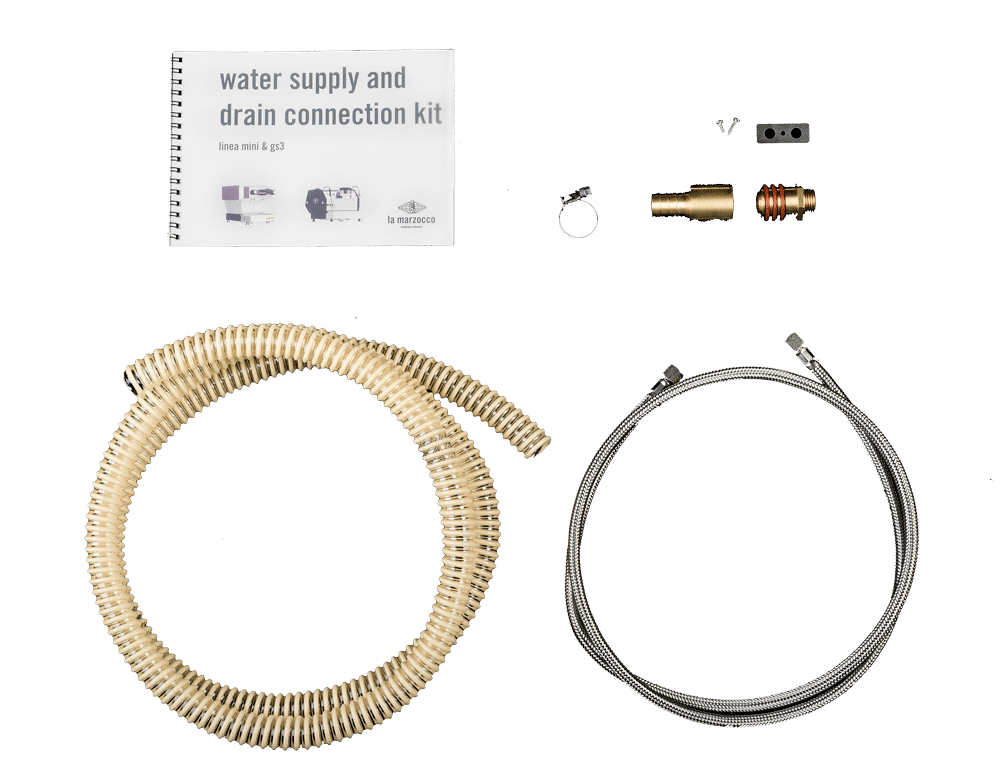 Since our launch, both the GS3 and Linea Mini have received quite a bit of attention, including features on Bon Appetit, Uncrate, Gear Patrol, Men's Journal, Maxim, and many others. The bigger the Home Barista world grows, the more attention its getting. So, we created a Press Page to compile all of the articles and features. Take a look to see what people are saying…