It's that time again! Just in time for the Holidays, we've put together a list of some of our favorite home barista accessories. Whether you're a seasoned home espresso enthusiast, or you're just looking for gift ideas for the home barista in your life, we've got you covered.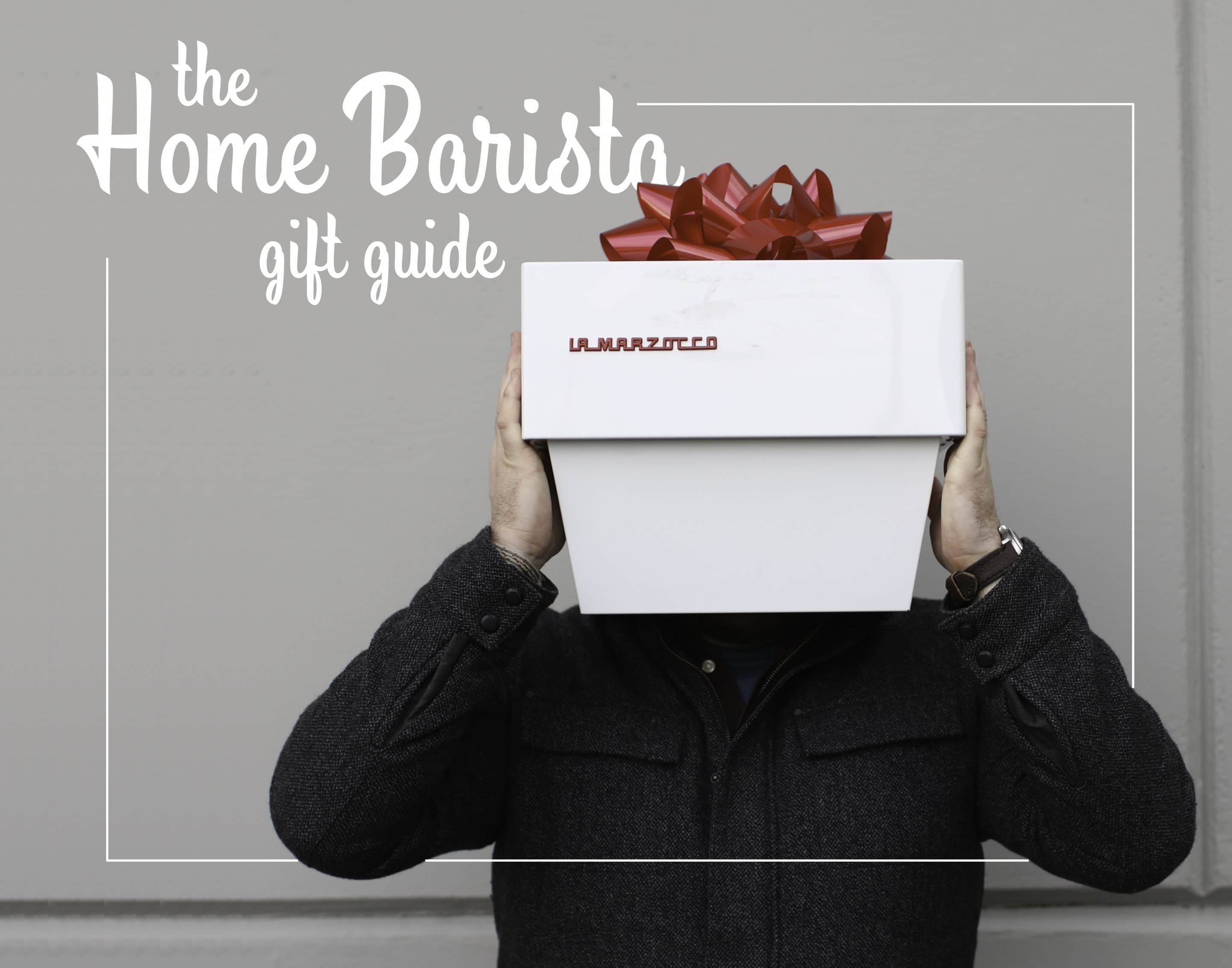 ?
Walnut Grinder Accessories ($130)
Customize your Mazzer Lux-D or Mini Doser Grinder with walnut accessories. This custom set of walnut accessories comes with a hopper lid, doser cover with tamper stand, and grind collar peg and is a great way to improve the look and feel of your daily brew ritual.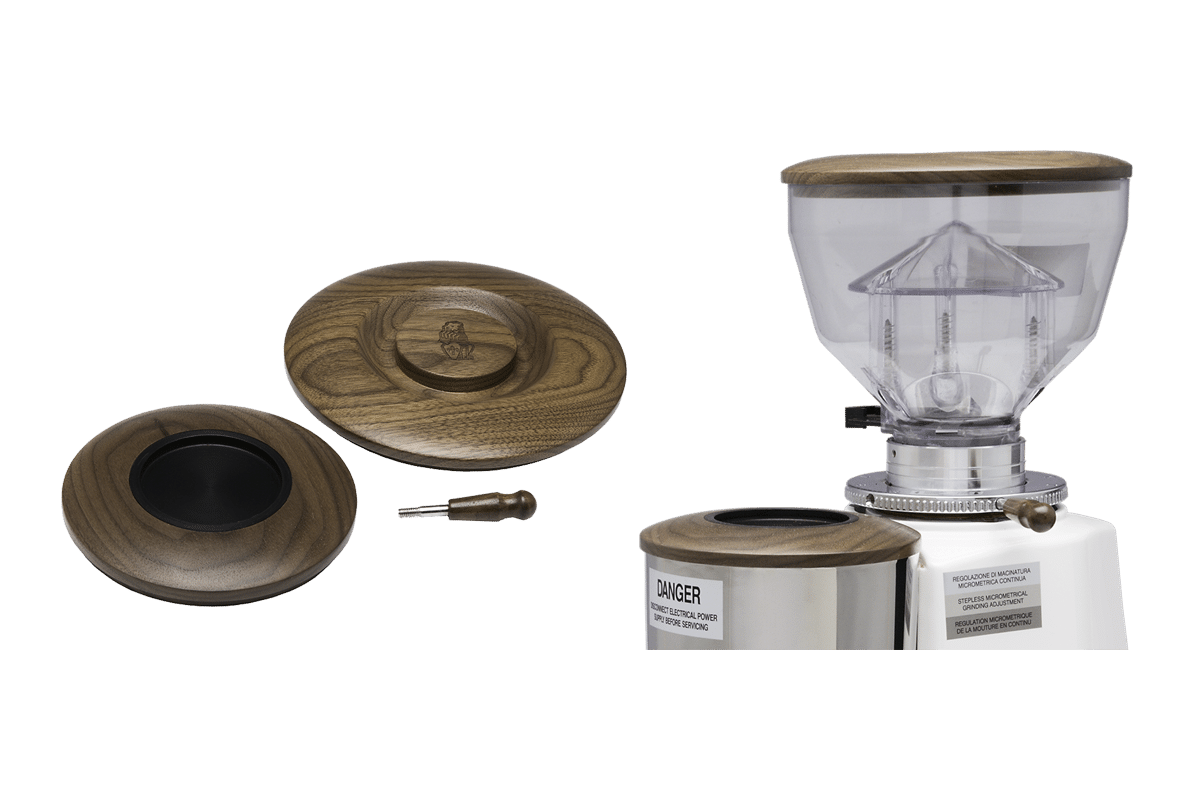 La Marzocco Cafe KeepCup ($25)
Take your favorite drinks on-the-go with the 12 oz. La Marzocco Cafe Keep Cup Brew. Our customized Keep Cup is designed to match the aesthetic of our Seattle Cafe with gray & white accents and the black Fleur-de-lis that adorns the cafe bar at La Marzocco Cafe.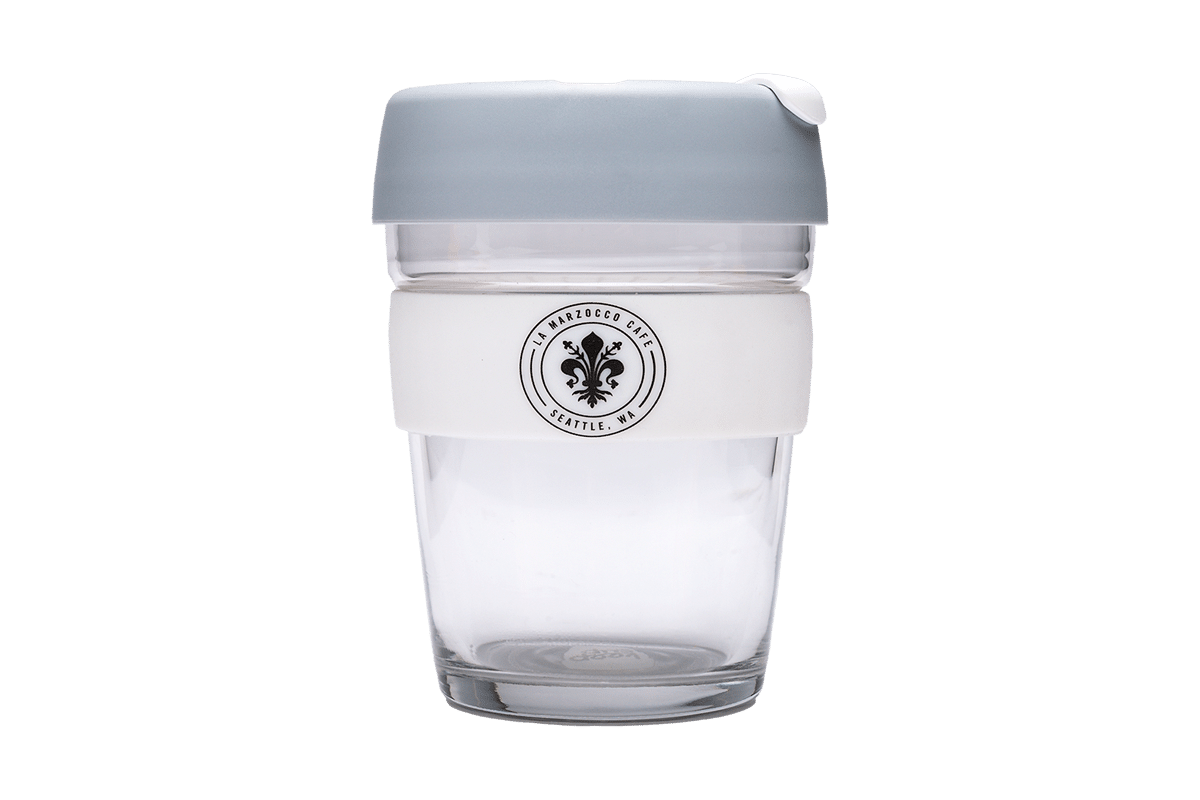 Knockbox Slim ($175)
A sleek knockbox that fits under the grinder! The Knockbox Slim helps keep your home barista workstation clean and tidy while also staying out of the way.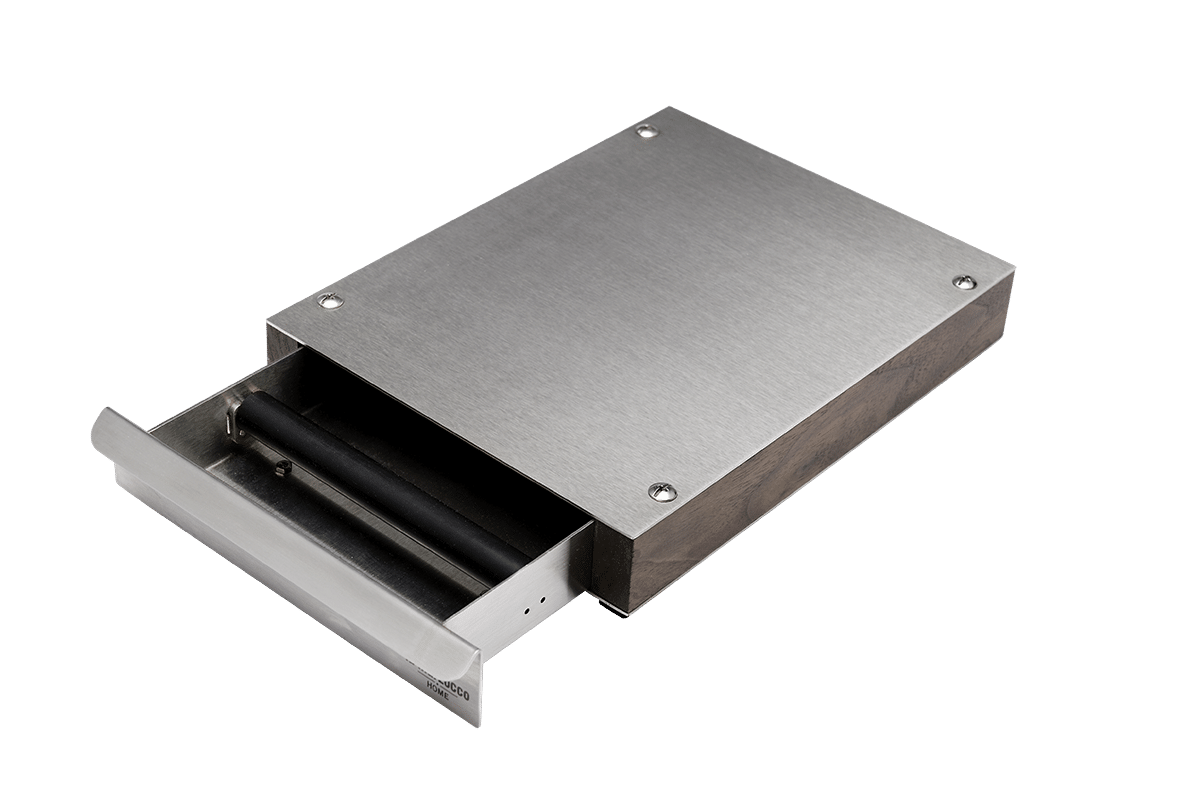 Acaia Lunar Mod for Linea Mini Drip Tray ($187)
Make your Acaia Lunar "built in." This custom kit allows you to drop your scale into the drip tray on the Linea Mini, and mounts it flush with the grate—allowing for additional cup clearance between the grate and portafilter spouts along with ease of use.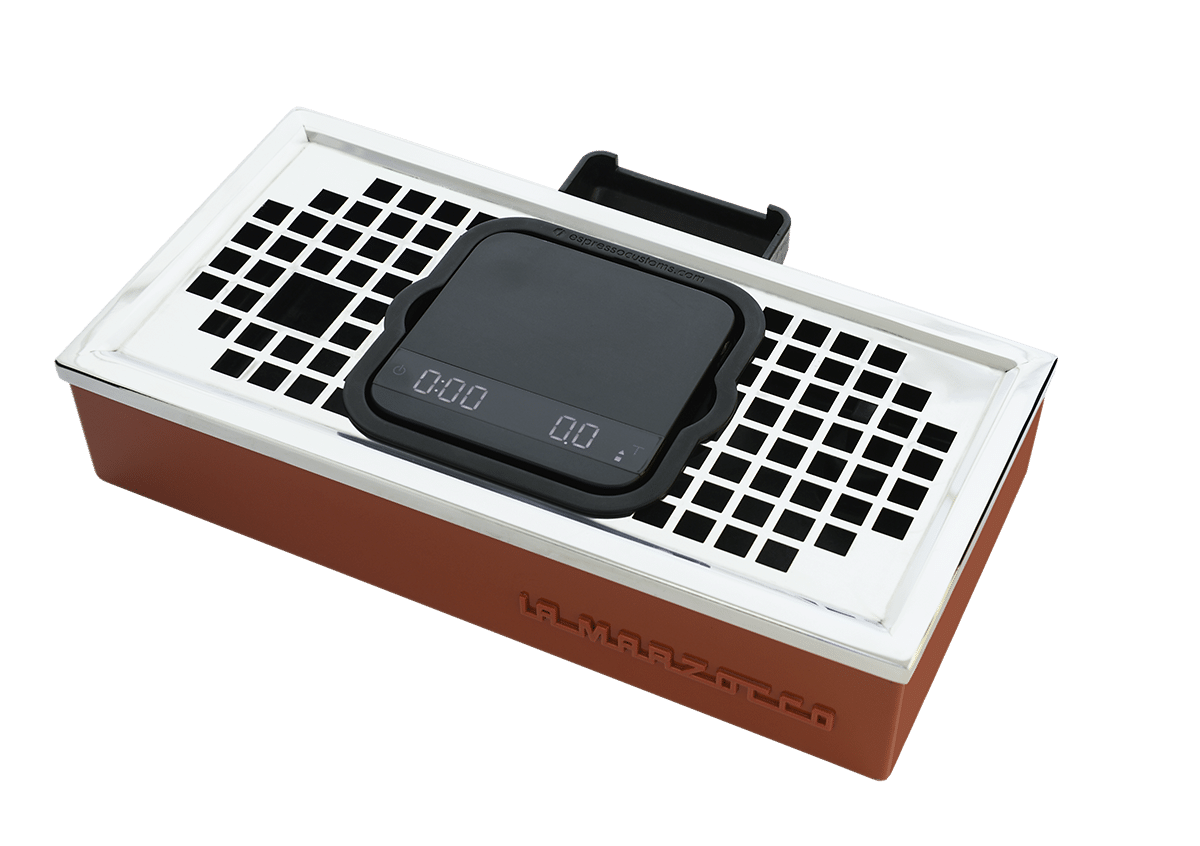 *also available for the La Marzocco GS3 ($218)
La Marzocco Home Ceramics ($22 – $36)
Available in 4 oz., 6 oz., and 10 oz. sizes, these handmade ceramics are the perfect vessels for espresso, cappuccinos, and americanos.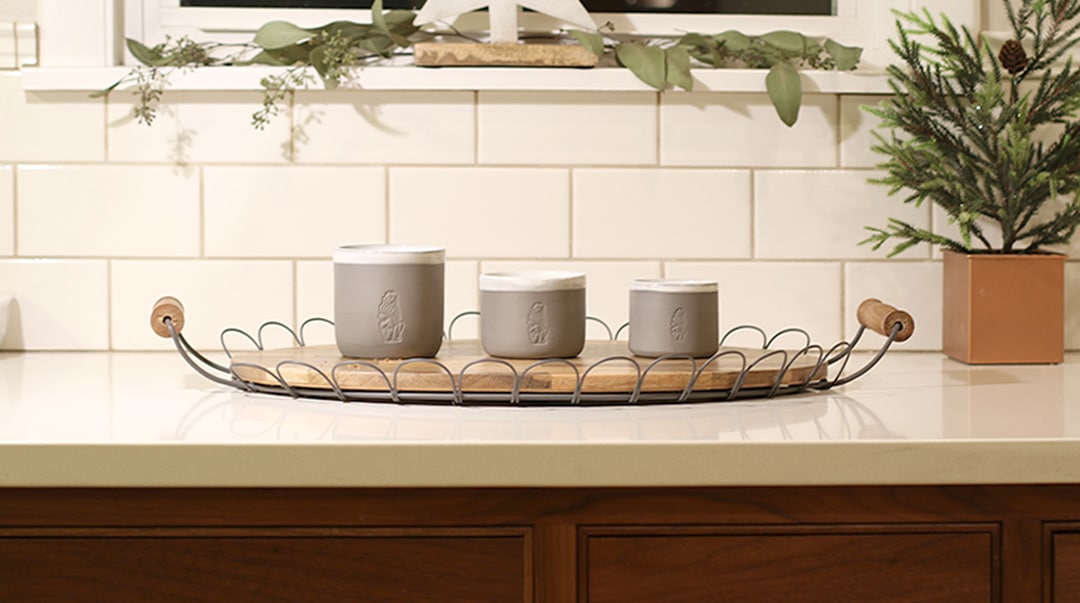 Linea Mini T-Shirt ($25)
Designed by Jon Contino and screen-printed in New York, these Linea Mini shirts are the perfect gift for the Linea Mini lover.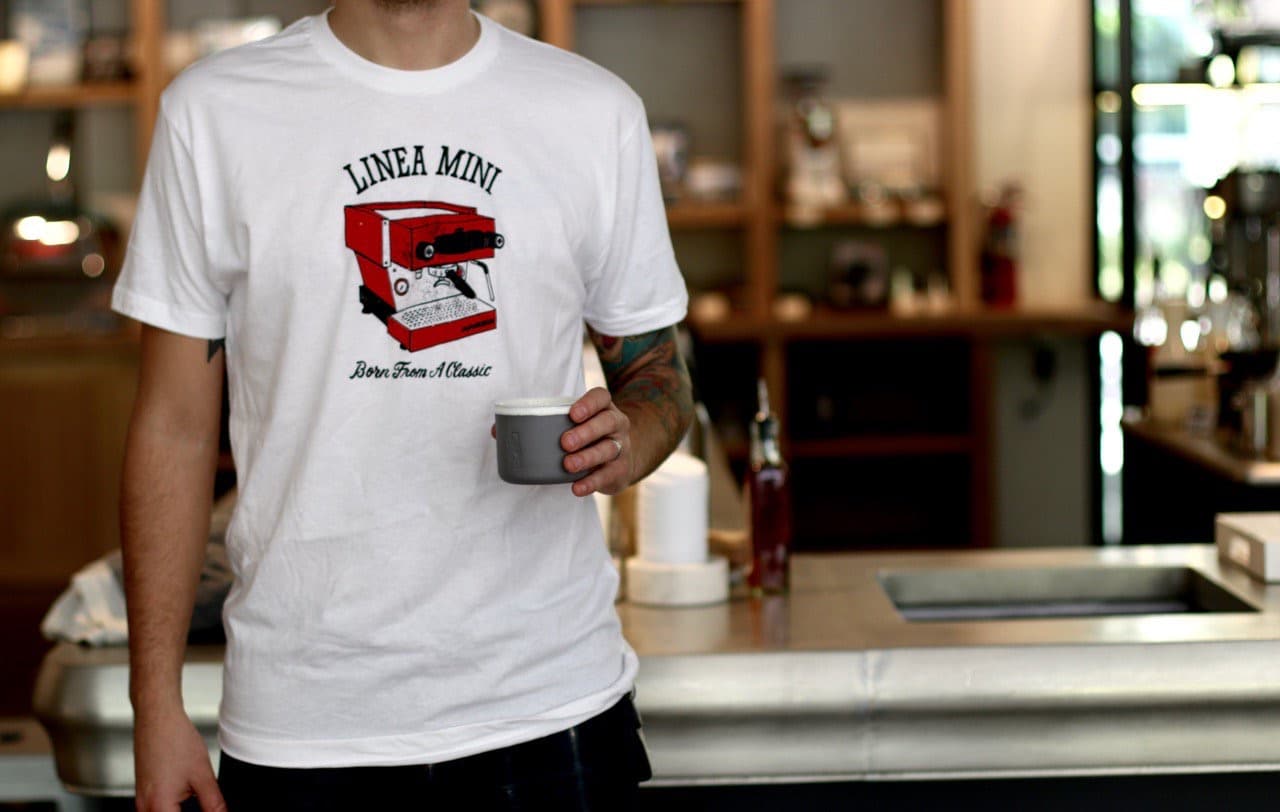 La Marzocco Home Towels ($25)
Towels that always come in handy. This set of two black towels embroidered with the La Marzocco Home logo are a great way to improve the look of your espresso station while also being an essential part of keeping your station clean.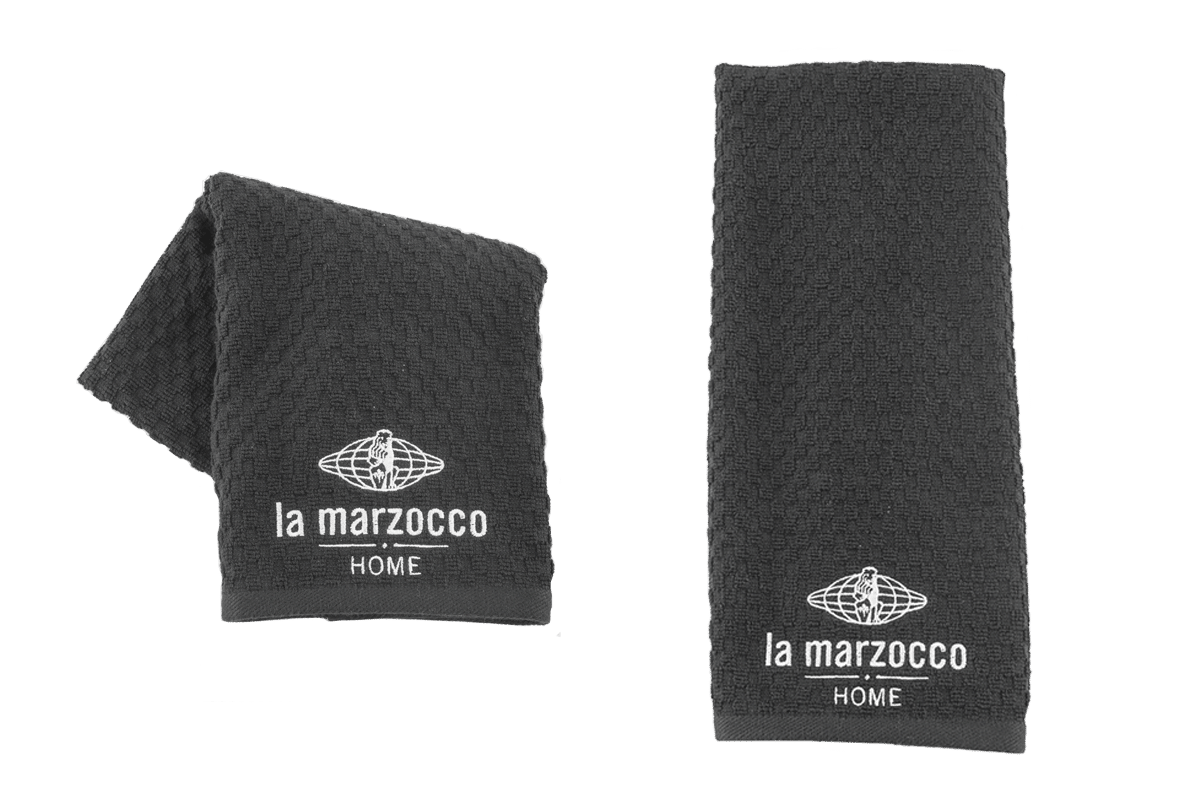 Denim Barista Apron ($110)
Keep yourself tidy & professional with this dark denim apron made from the premium weave of American Cone Denim, from their legendary factory in North Carolina.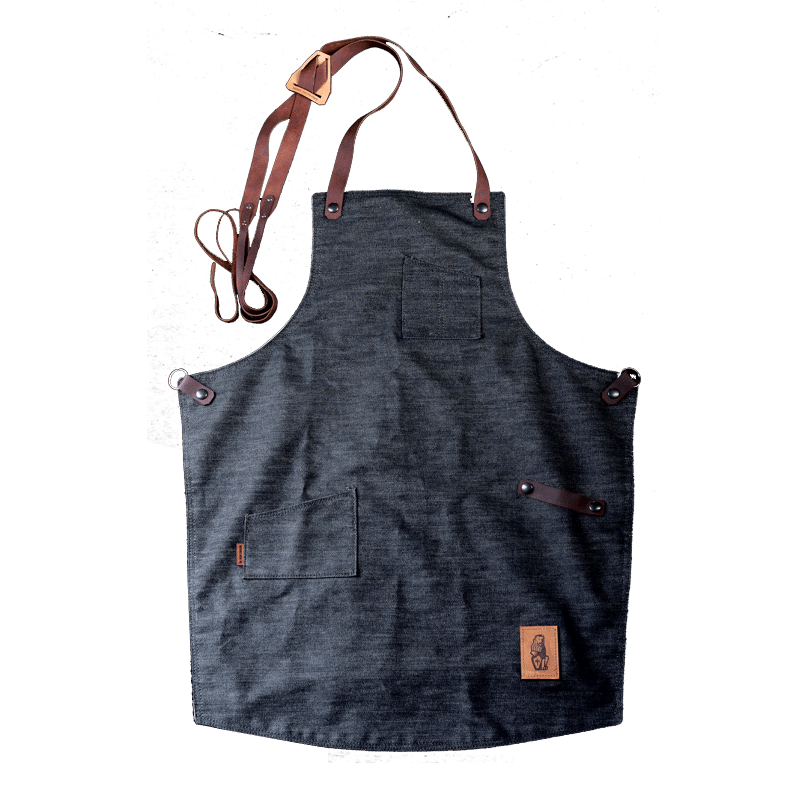 Walnut Statesman Tamper ($139)
This 58.5 mm tamper combines walnut and metal to form an ergonomic handle and flat base to tamp with, and is an instant upgrade to your station.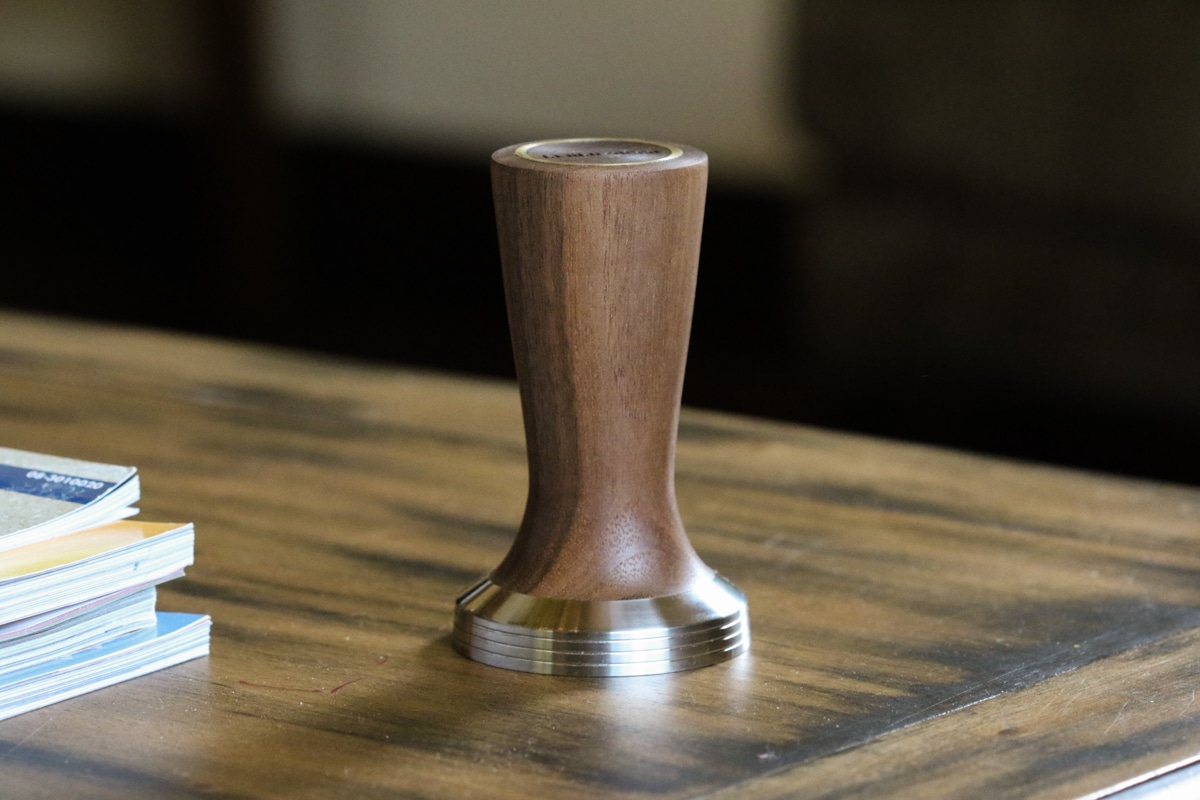 Walnut Bottomless Portafilter ($150)
Watch the beauty of your espresso extraction from underneath the basket with this bottomless portafilter. The walnut handle is 100% American grown under Managed Forest Crop control insuring sustainability, and crafted in Seattle, WA.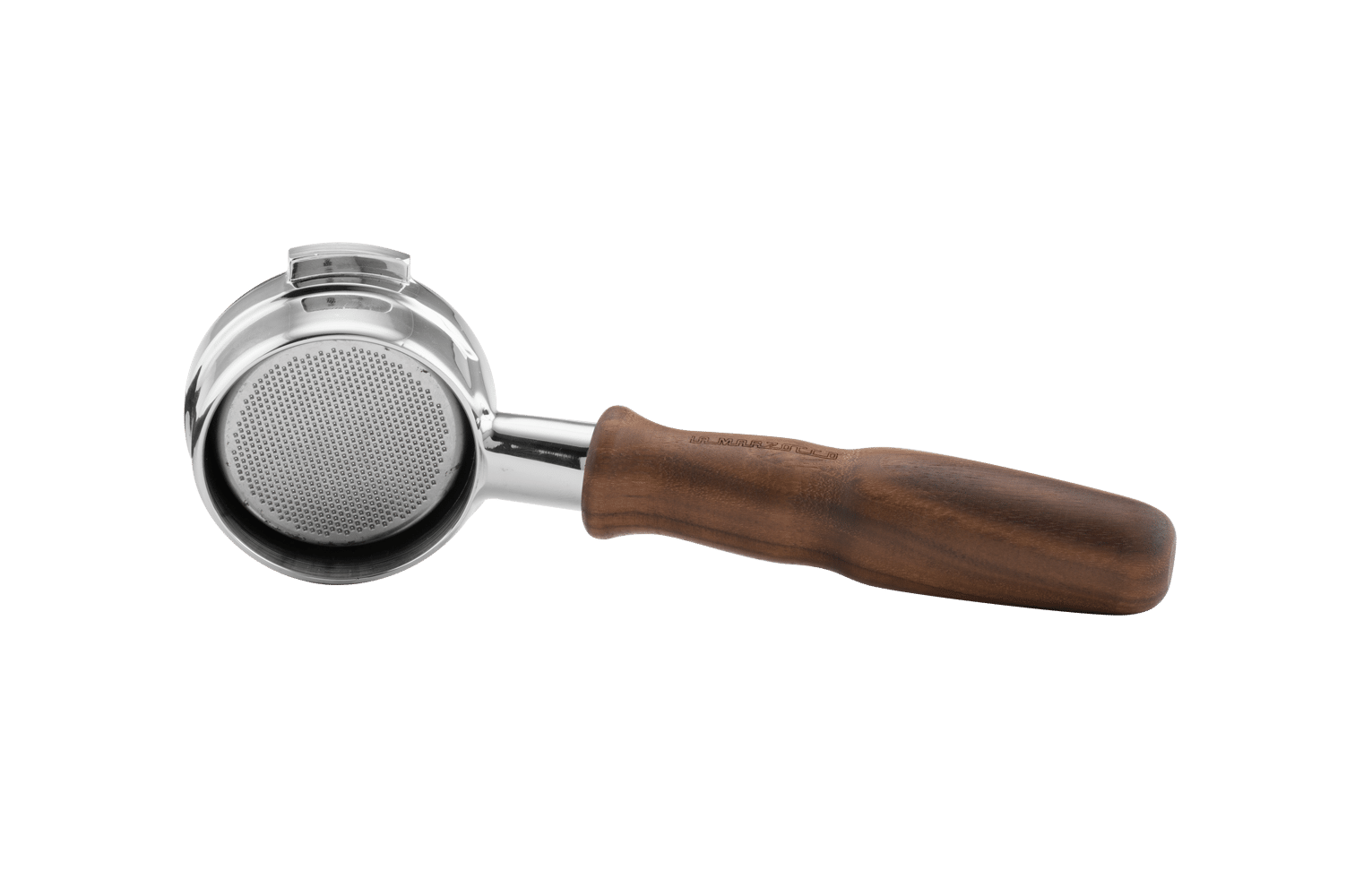 Barista Pro Kit ($350)
All the tools and accessories you need to get started right with your home espresso machine.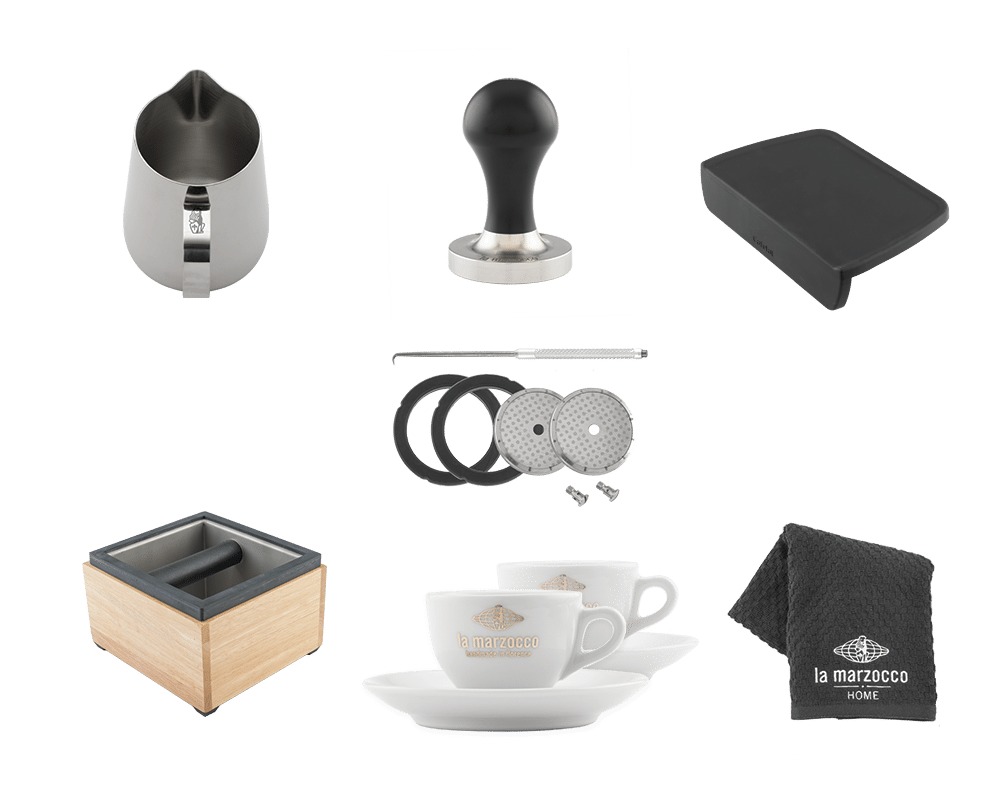 Linea Mini ($4,900)
The ultimate gift for the ultimate home barista. A truly professional espresso machine, the Linea Mini is a temperature stable dual-boiler machine with a built-in reservoir and high-powered steam. Put their favorite cafe onto your kitchen counter.