Each month a renowned coffee roaster or coffee brand from around the world will take over the La Marzocco Café space, create a new menu, train our staff on their coffees and drink preparation, and curate a new & exciting experience for guests. This month, we welcome Panther Coffee out of Miami, Florida.
Panther Coffeee is made up of husband and wife team Joel and Leticia Pollock. Started in 2010, they have turned Panther into a growing & locally appreciated business  roaster, retailer and wholesaler. We thought it'd be nice for you to get to know them a little better, so we sat down with Leticia & Joel and asked a few questions.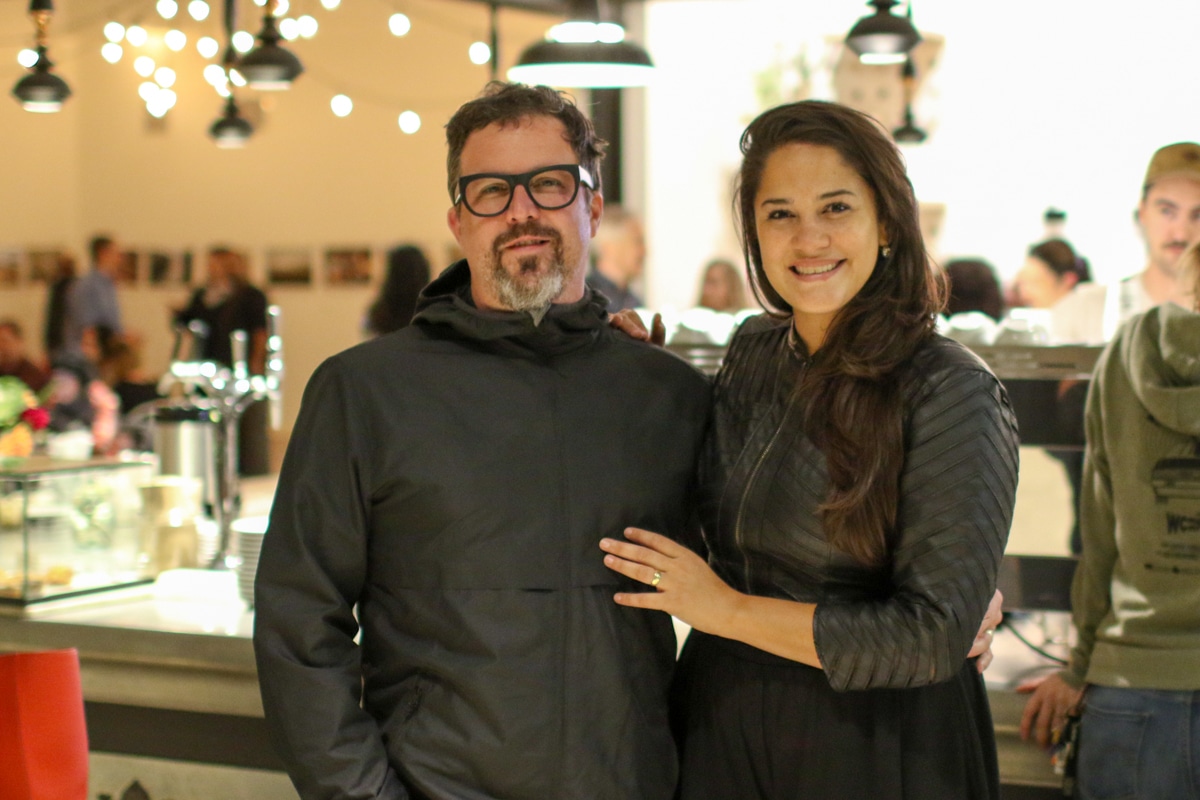 1. Tell us a little about yourself and your past in coffee
We both have a long history with coffee, working as baristas, training, roasting, green, etc..
Leticia got her start working in Sao Paulo working as a barista trainer and working with a renowned sommelier. Joel got his start in Montana as a barista, roaster and tech. Both of us worked coffee in Portland, Oregon for several years in many capacities. After a while we realized we had all of the ingredients of a coffee company under one roof (except for the cash haha) so after some thought we threw everything we owned in a moving truck (including a roaster and espresso machine) and drove to Miami in the winter of 2009.
2. If you had one fact you'd like to share with coffee enthusiasts about the coffee program at Panther, what would it be?
We really love coffee!
3. What is the most exciting part of serving your coffee at the La Marzocco Cafe?
There are so many things it's hard to pick just one! Having lived in Portland, returning to the Pacific Northwest and serving our coffee that we've been working on for the past five years is probably at the top.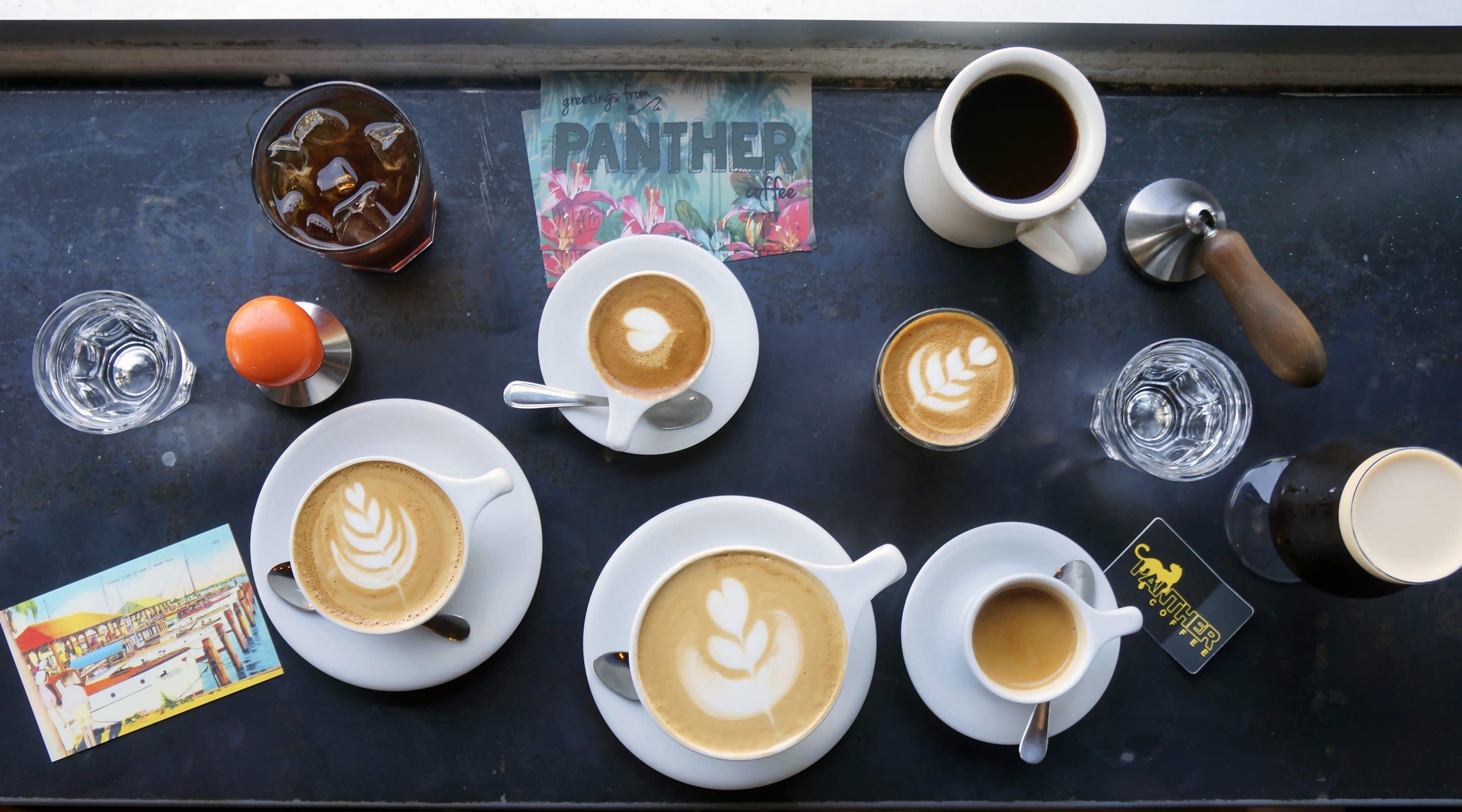 4. What one tip would you give people to help them make better coffee at home?
Regardless of what equipment you are using, clean every surface that the coffee touches very well.
5. Describe your perfect shot of espresso:
Sweet, clean, chocolatey and creamy with a pleasant balance of fruit notes, combined with a character reminiscent of a sugar cookie or a biscuit and a understated clove-like finish
Bonus: How have you seen the coffee industry change over the last 10 years? 
Technical standards have been raised across the board. Production techniques are changing and producers are more and more likely to experiment with everything including varieties and processing. Standards of roasting have been raised as people are working to expose better and better green coffee. Standards of beverage preparation in the bar have elevated as the international conversation of modern specialty coffee continues to weave itself into the fabric of the international culinary world.
Visual Menu: Check out the full menu of Panther's Coffee offerings this month
☕️
---
** Be sure to visit La Marzocco Cafe throughout the month of November to experience Panther for yourself **
La Marzocco Cafe is located in the KEXP Studios at 472 1st Ave. N, Seattle, WA 98109 and is open daily:
Monday-Friday: 7am—6pm
Saturday-Sunday: 8am—6pm