Onyx Coffee Lab
Arkansas
March's Espresso Subscription
—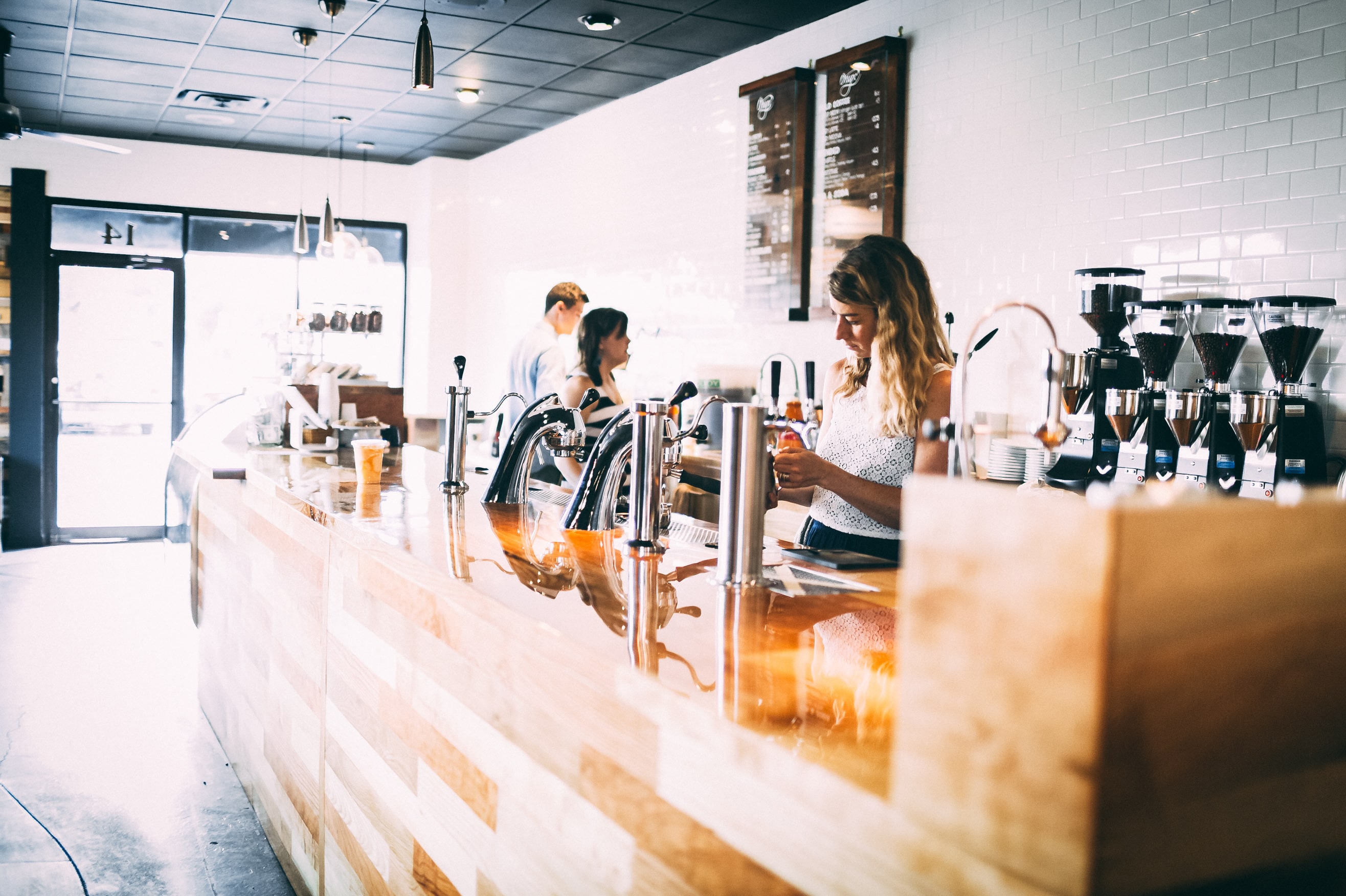 —
Onyx Coffee Lab was created in 2012 by husband and wife team, Jon and Andrea Allen. They're a Northwest Arkansas roaster and retailer with a simple mission – to source the best green coffees in the world, roast them to their fullest potential, and serve them prepared with love and humility. Jon and Andrea continue to oversee the quality and scope of every aspect of their business – from green buying to roasting to customer service – but they cultivate an environment where their staff can grow, learn and contribute.
This month, we're teaming up with them to send out a brand new coffee, just in from Colombia. We're thrilled about it, and can't wait to share it with you all.
—
Colombia La Palma Y El Tucan Cristian Monroy
Strawberry, Vanilla Yogurt, Orange Peel, Black Tea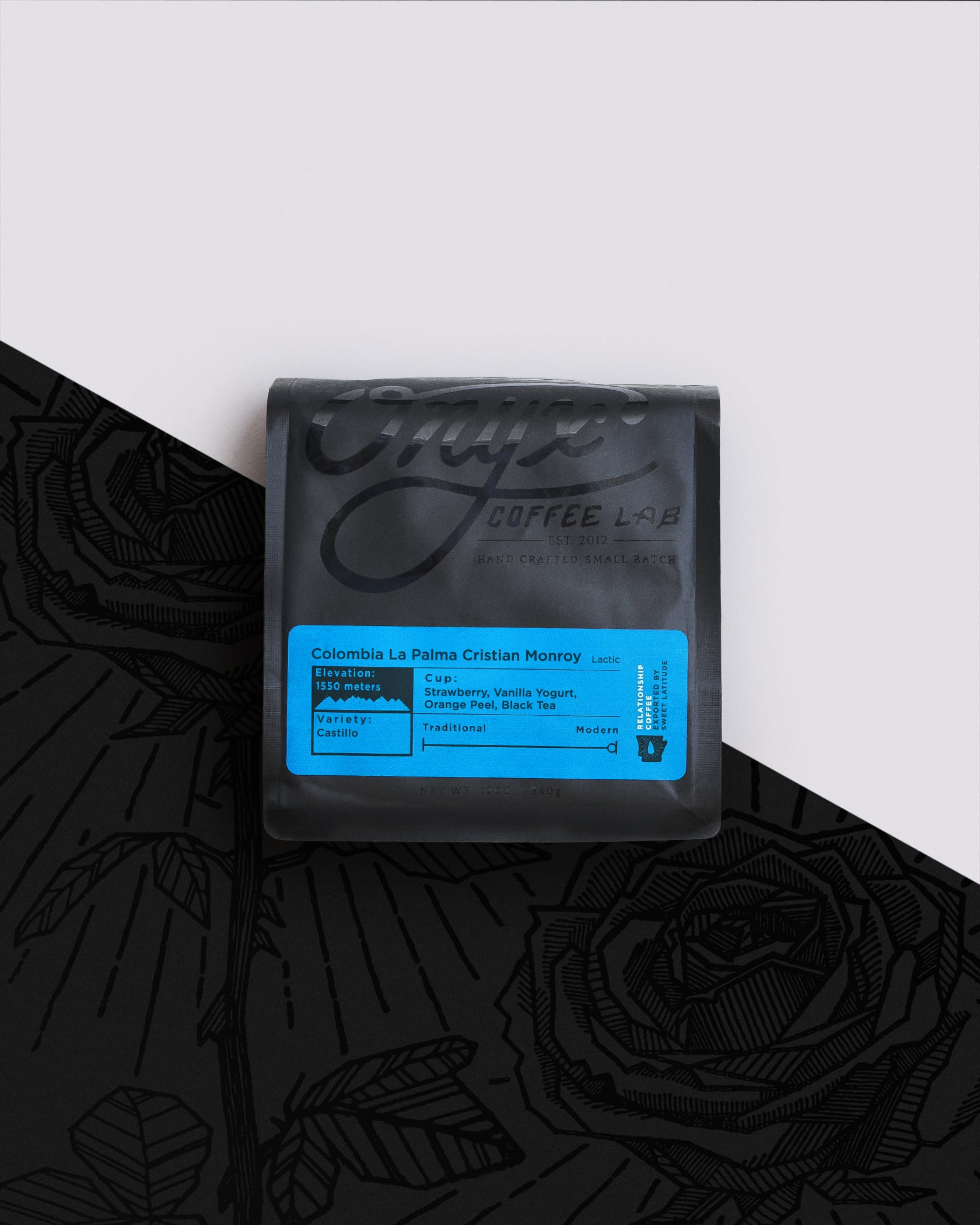 Coffee: Colombia La Palma Y El Tucan Cristian Monroy
Origin: Cundinamarca, Colombia
Producer: El Volcan
Elevation: 1550 Meters
Tasting Notes: Strawberry, Vanilla Yogurt, Orange Peel, Black Tea
Other Notes: Lactic Acid Washed Processing
About the coffee:
Cristian Camilo Monroy is 28 years old and has been working in coffee for 20 years. Raised by traditional coffee farmers, Cristian learned his agricultural practices from his father at a very young age. His parents would eventually abandon their farm in La Mesa, Cundinamarca, and move the family to the nearest city. After losing his father, and gaining a daughter, Cristian would move back to the farm to start a better life for his family. The farm and the motivation of his new daughter would also become a part of Cristian's drug rehabilitation.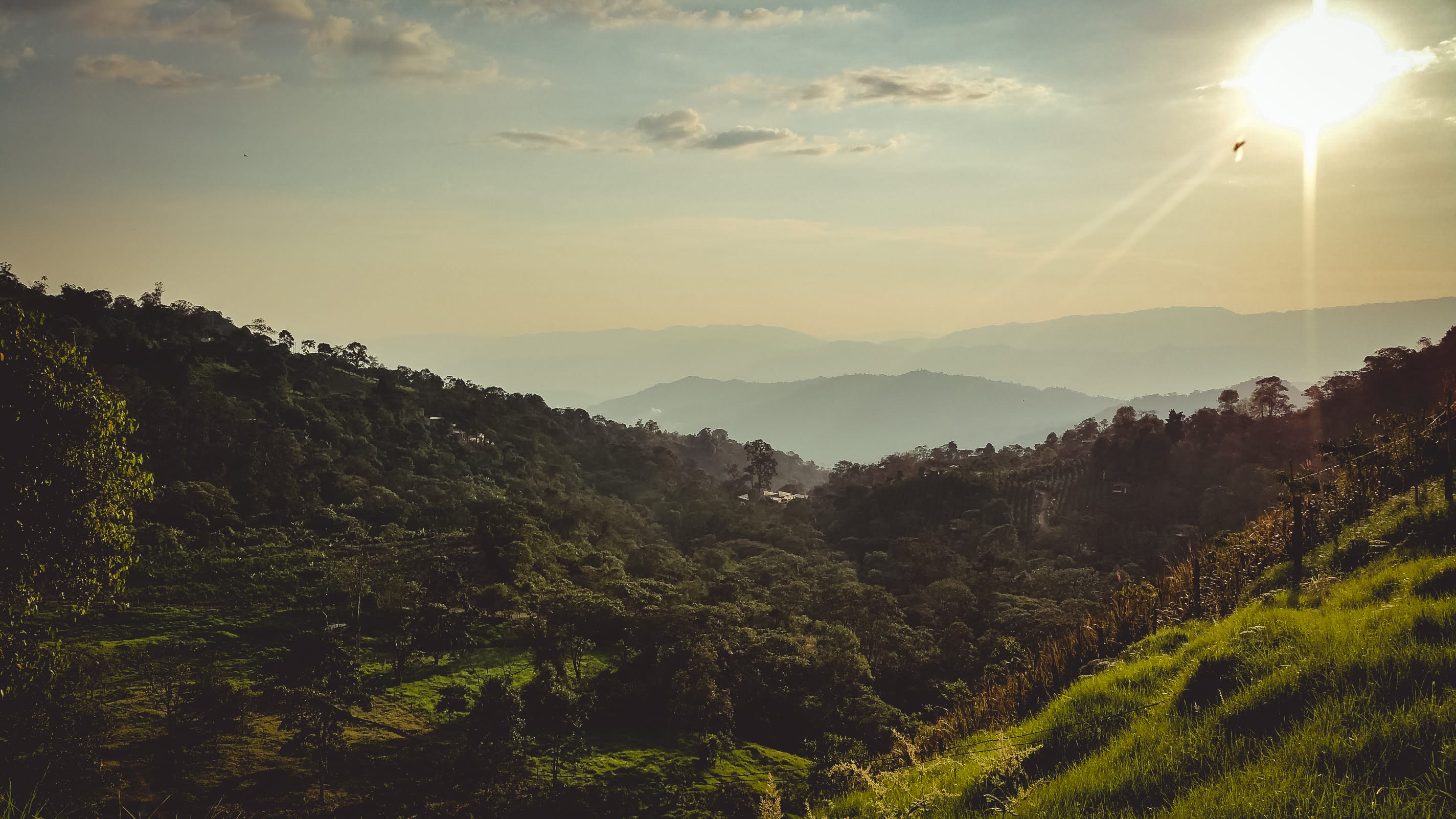 Hacienda El Volcan lays at 1550 meters above sea level in the area of La Mesa, Cundinamarca. The 1.2-hectare farm is cultivated with Castillo varieties, palm foliage, and plantain. Cristian's wife and daughter live with him on the farm, but he is the only one in charge of the farm duties.
Before joining the Neighbors & Crops program, Cristian would sell his dried parchment coffee at the Cooperative of Cachipay. He tells us that joining the program has helped him immensely with wet and dry milling processes; no longer having to struggle with depulping his coffee or worrying about getting his coffee to adequate drying beds. He also tells us he has noticed a better payment difference for his coffee in cherry to La Palma & El Tucán. That is exactly what we like to hear. We hope to inspire more young coffee farmers in our community, so they can pass on the tradition on to their kids, their grandkids, and so on!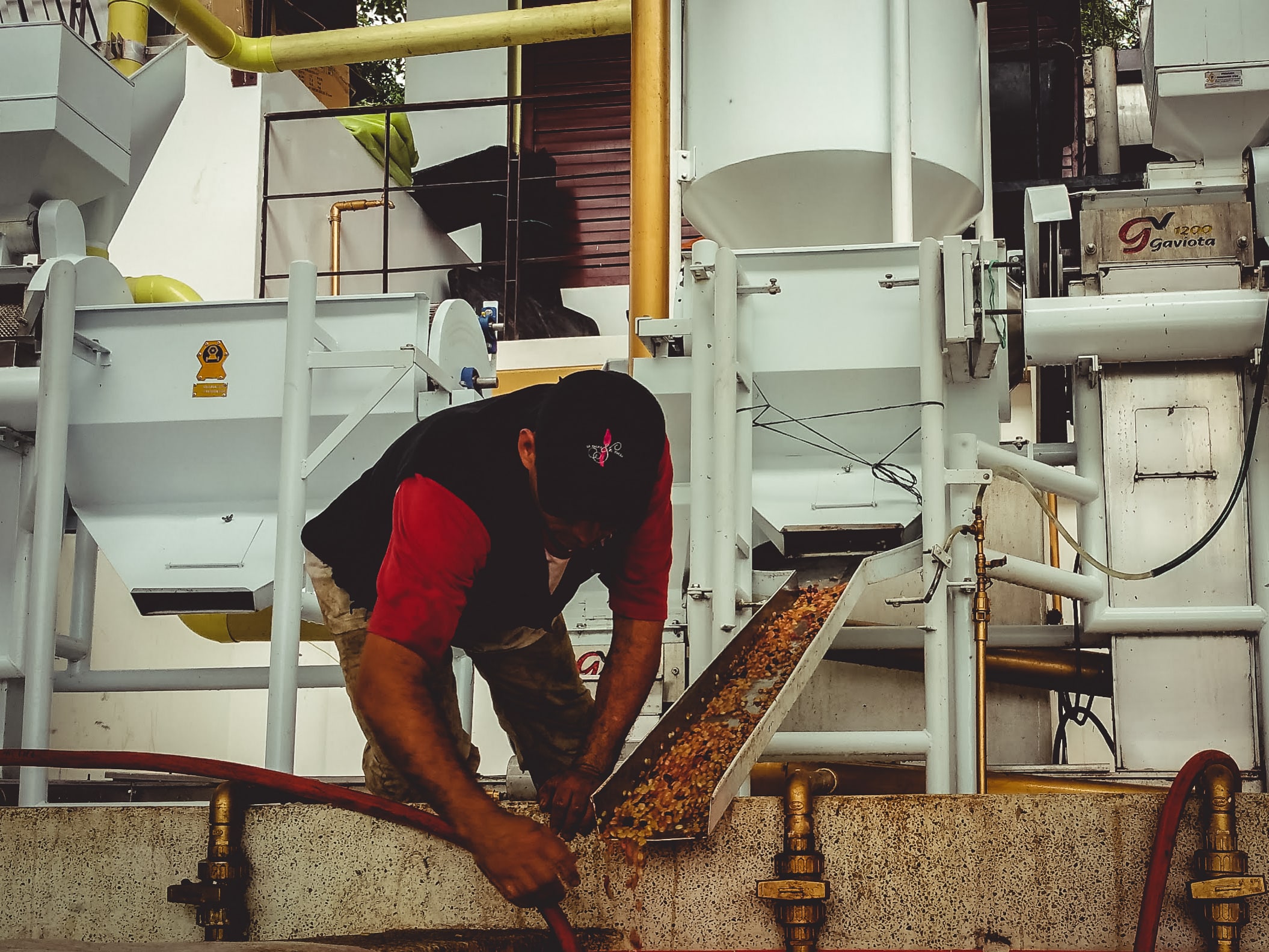 Processing: Lactic acid washed coffee is a change in the style of fermentation during the washing process of coffee. Let's walk through it briefly. Coffee cherries are moved through a pulper which squeezes the cherries until the two beans come out and the pulp and cherry skin is removed. This leaves two beans covered in mucilage. Think the slimy stuff on the pit of a peach. In order to remove mucilage for the last hundred years, farmers soak the coffee in water or sometimes without but they let the coffee ferment and bacteria eats/removes the mucilage. Flavor is created in the coffee during fermentation.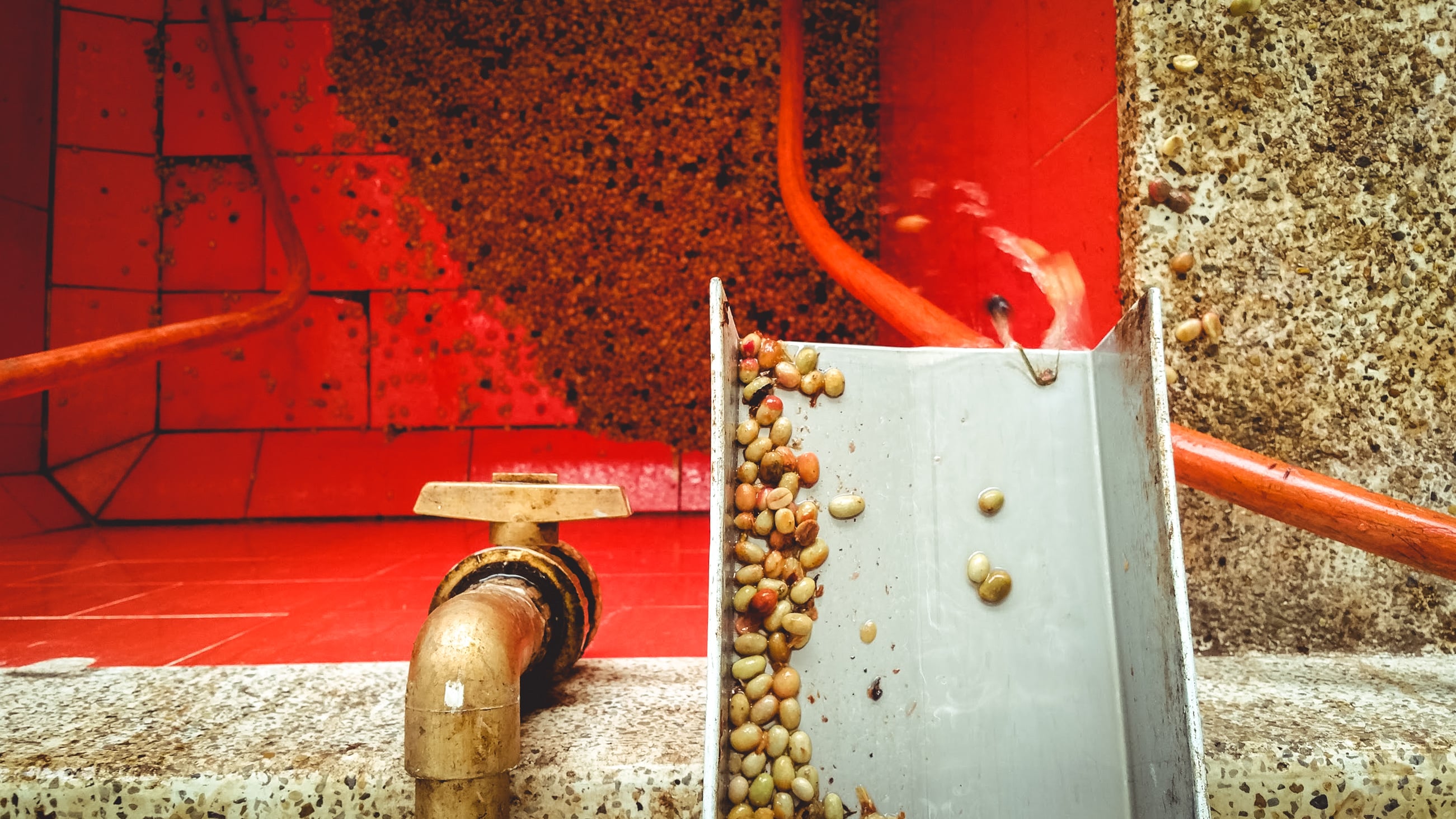 What La Palma has discovered that by controlling the bacteria during this process that flavor and its intensity can be controlled. Instead of using a normal tiled tub for fermentation, La Palma uses an anaerobic chamber (no oxygen) and keeps the water temperature and pH level controlled so that the bacteria that produces the lactic acid can thrive. Not only does this create wild tropical cup profiles but also an incredible tactile experience.
The Recipe:
Cafe Recipe
This is the recipe we would use in our cafe. Utilizing a long pre-infusion and a 20g basket, we try to push sweetness as much as possible. Coffees from La Palma Y El Tucan are notoriously soluble, meaning a shorter brew time and lower temperature will always work best. Expect to set your grinder to a finer setting to make this coffee manageable, and from there, keep your brew time below 25 seconds to avoid over-extracting. This shot should highlight intensely lasting sweetness like strawberry and orange zest, tart acidity like yogurt, with a creamy weight and texture.
In: 20g
Out: 45g
Time: 23s
Pressure: 8.5 bars max
Temperature: 197*F
Pre-Infusion: 8 second ramp-up
Home Recipe (developed on the Linea Mini)
The soluble nature of this coffee calls for a shorter brew time, less volume and a lower temperature when pulled through the linea mini. Create a 1.5oz shot in 17-20s for a delicate and beautiful espresso. You'll find orange aromatics, strawberry flavor, and a long-lasting note of sweetened black tea.
In: 17.5g
Out: 35g
Time: 18s
Pressure: 9 bars max
Temperature: 197*F
Pre-Infusion: Standard 2s linea mini
☕
---
Not a subscriber?