Each month, a new, renowned coffee roaster or coffee brand from across the US or elsewhere in the world will take over the La Marzocco Café space, implement a new menu, train our staff on their coffees and drink preparation, and curate a new experience for guests. This month, we welcome Stumptown Coffee Roasters as our inaugural Roaster-in-Residence. We thought it'd be nice for you to get to know them a little better, so we sat down with a Stumptown Representative to learn a little more.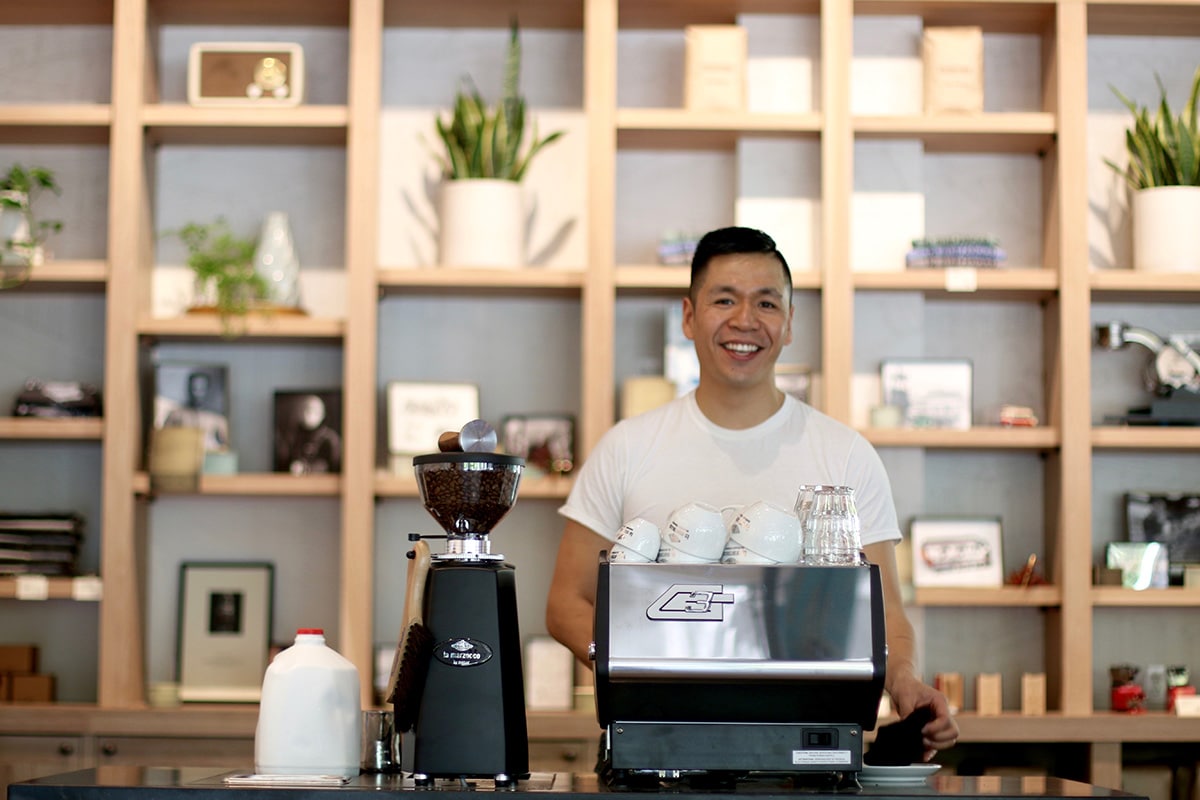 Tell us a little about yourself and your past in coffee
I'm ChrisG, trainer, and account manager for Stumptown Coffee Roasters, Seattle.
I got my start in 2007 working for a "hippie" coffee roaster in the San Jose Bay Area, wearing all of the hats you'd expect: barista, cafe manager. There's been some barista competition and serving in restaurants since then, but it's always come back to the coffee.
On top of the fun stuff I do for work, I am a proud pet parent, puppetry nerd, and am currently teaching myself how to speak Tagalog (Filipino). Kamusta kayo!
If you had one fact you'd like to share with coffee enthusiasts about the coffee at Stumptown, what would it be?
The coffee we serve is the best its ever been, literally.  I know this because before I worked for Stumptown, I was crazy jealous of Stumptown. And what's cool is that the coffees that first blew my mind a decade ago are still on the menu, a true testament to the benefits of Direct Trade.
What is the most exciting part of serving your coffee at the La Marzocco Cafe?
Our original Stumptown cafe on Division Street (in Portland) crafted drinks on a Linea. And now that La Marzocco has its own cafe, our coffee has the honor of being the first to be served there. Seeing the circle come around is very, very cool.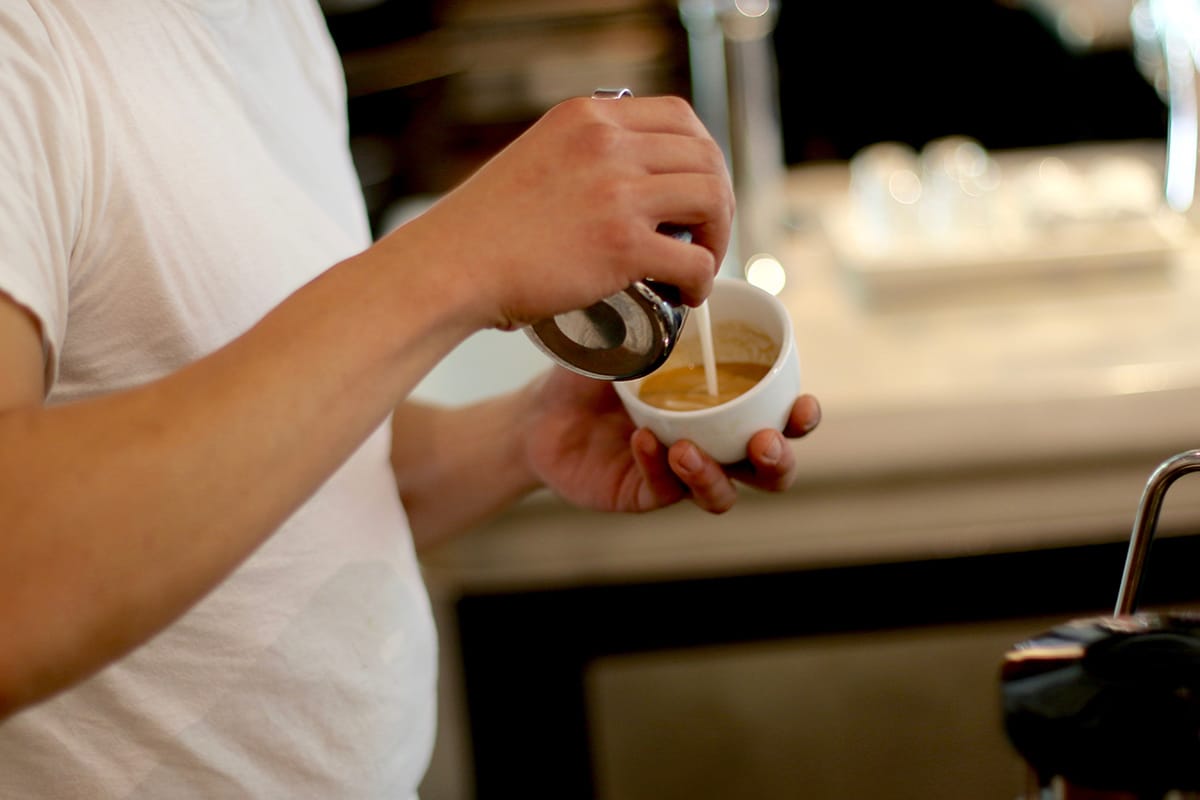 What one tip would you give people to help them make better coffee at home?
Coffee is cooking. Do all the things you would do to prepare a meal for a special occasion and I guarantee you'll make better coffee.
If you don't cook, no worries:  learn how to, and regularly use, a scale. You'll not only brew coffee, but you'll make brew coffee consistently.
Describe your perfect espresso:
Ripe red-fruit sweetness with a citrus snap! that melds into milk-chocolate, then semi-sweet darkness, then fades away pleasantly like a sigh of relief. In two words: Hair Bender.
Bonus: How have you seen the coffee industry change over the last 10 years?
It's gotten easier to find great coffee. Thanks to social media, even the most casual drinker knows what good coffee looks and tastes like. It's been great to observe this because at the end of the day, the way to having great coffee in the future lies in having higher expectations now.
☕️
**Be sure to visit La Marzocco Cafe throughout the month of May to experience Stumptown Coffee for yourself.  Stumptown will also be teaching Labs on Fridays at the Home Espresso Lab in the Cafe.**
La Marzocco Cafe is located in the KEXP Studios at 472 1st Ave. N, Seattle, WA 98109 and is open daily:
Monday: Friday 7am—8pm
Saturday: 8am—8pm
Sunday: 8am—5pm