Each month, a new, renowned coffee roaster or coffee brand from across the U.S.A. or elsewhere in the world will take over the La Marzocco Café space, implement a new menu, train our staff on their coffees and drink preparation, and curate a new experience for guests. This month, we welcome G&B Coffee from Los Angeles.
Here's a quick look at what they'll be offering throughout June.
Almond Macadamia Iced Latte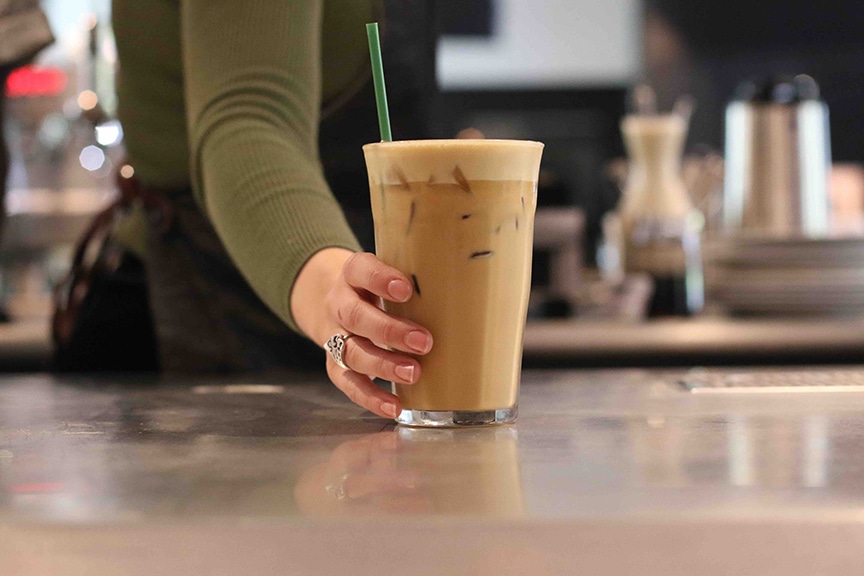 This latte is as smooth as it is cool, and has been named one of the best iced lattes in America. The almond macadamia milk is made in-house daily.
Turmeric Almond Macadamia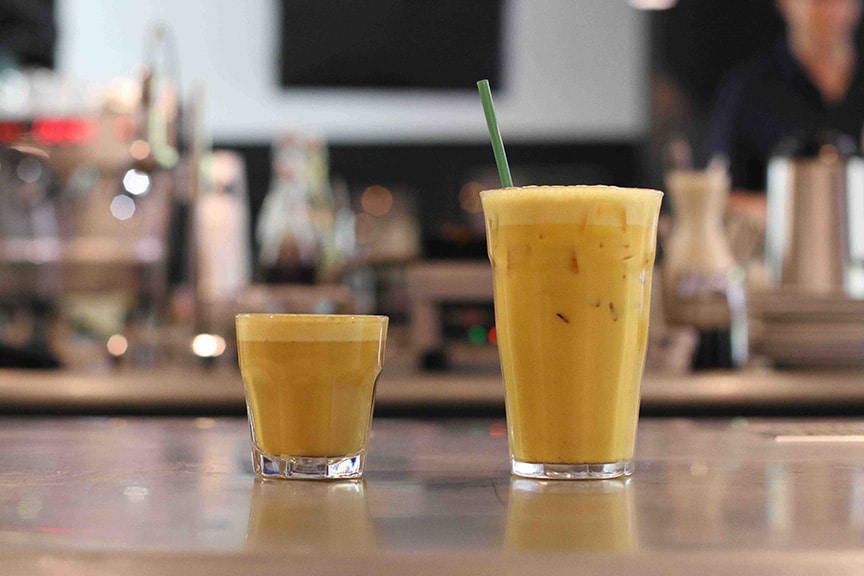 For a caffeine-free option, just ask for a "Tumi." Served either hot or cold, the base for this drink is made with fresh organic turmeric and ginger then lightly sweetened with honey.
Chai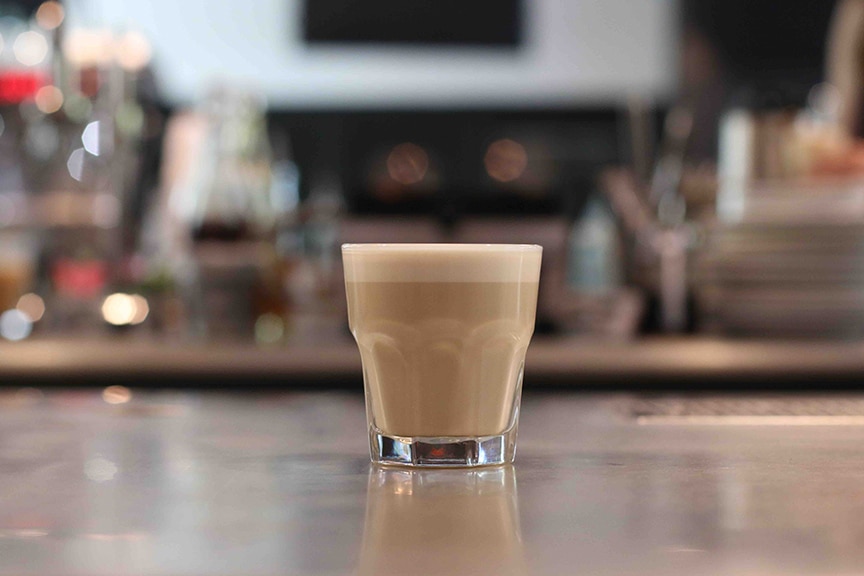 G&B's own six-spice recipe made in house.
G&B Shake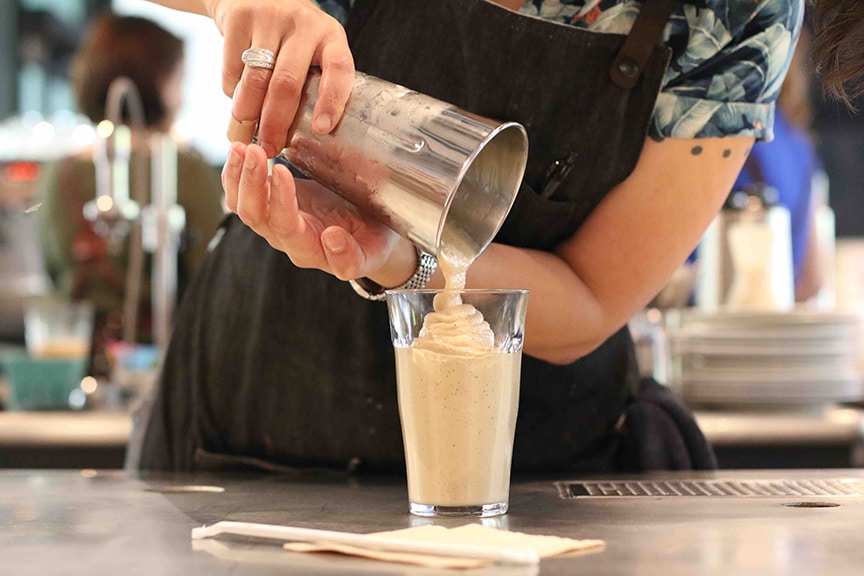 Four (4!) shots of espresso and almost a whole pint of ice cream, let it be known that this milkshake is intended for two! Fair warning, but we won't judge if you can't bear to share.
Fizzy Hoppy Tea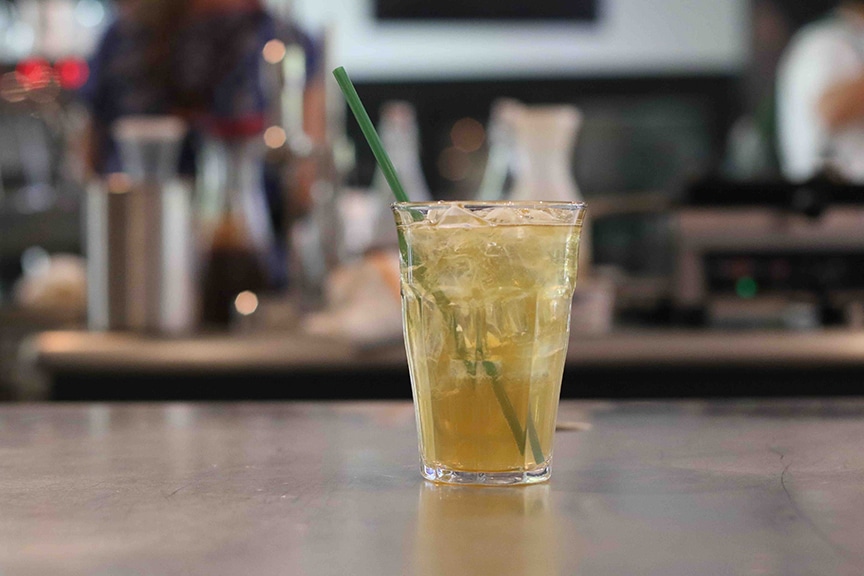 The refreshing house-made Fizzy Hoppy Tea is a carbonated blend of black tea, citra hops, with just a hint of sweetness. Served alongside espresso and G&B's 1-and-1 selections, this slightly bitter beverage is an excellent alcohol-free alternative to beer.
Yeasted Waffle and Filter Coffee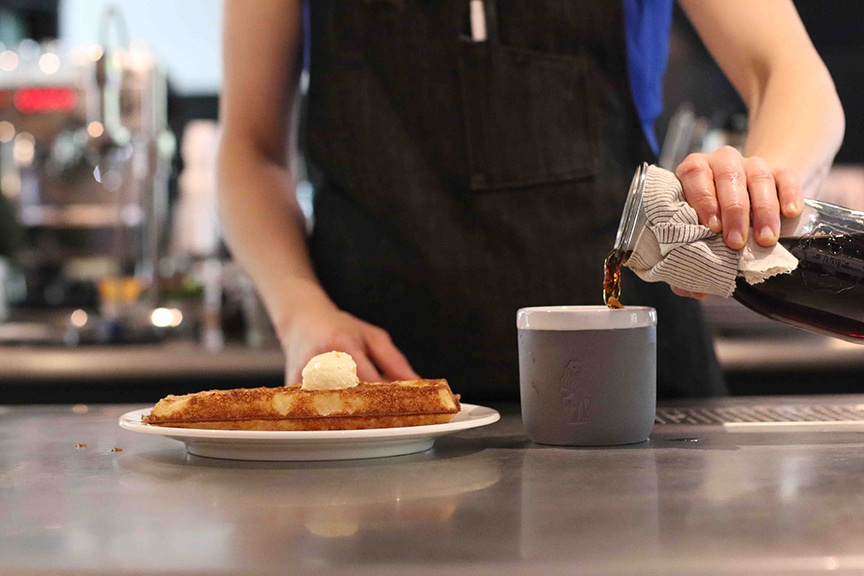 Because there may not be a greater combo. Served to you straight from the iron, these waffles are light with crispy edges, and come dolloped with butter and a generous drizzle of pure maple syrup. Order one with the filter coffee of the day.
Affogato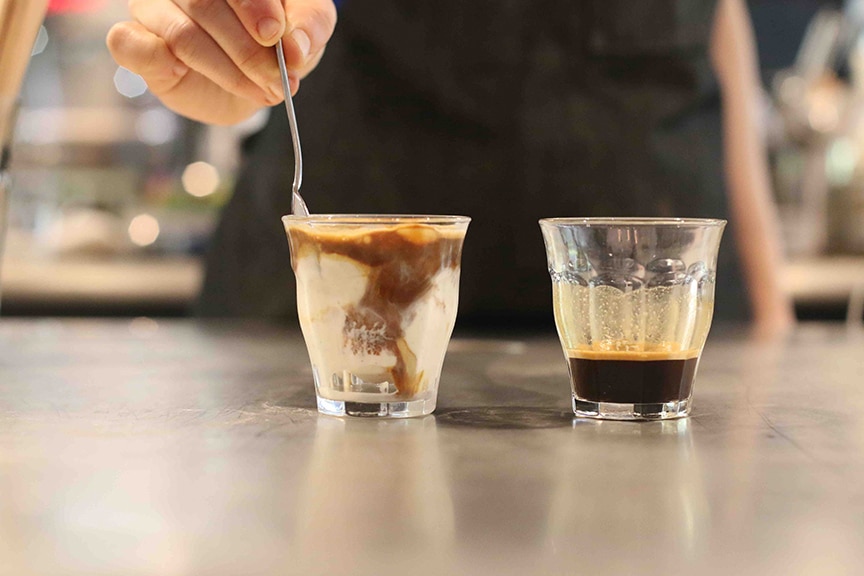 Enjoy coffee's version of a root beer float. G&B's Affogato starts with a generous scoop of ice cream covered in a single shot of espresso.
To view G&B's full menu at La Marzocco Cafe, head here, and be sure to explore G&B's "Magical World of One-and-Ones."
Read the Full Post on the La Marzocco USA Blog.