March 2021 Featured Roaster
Brandywine Coffee Roasters
Introducing March's Featured Roaster from Wilmington, Delaware. This month, Brandywine is sending two cosmic espresso blends that will throw your hoppers into orbit. A word from Brandywine…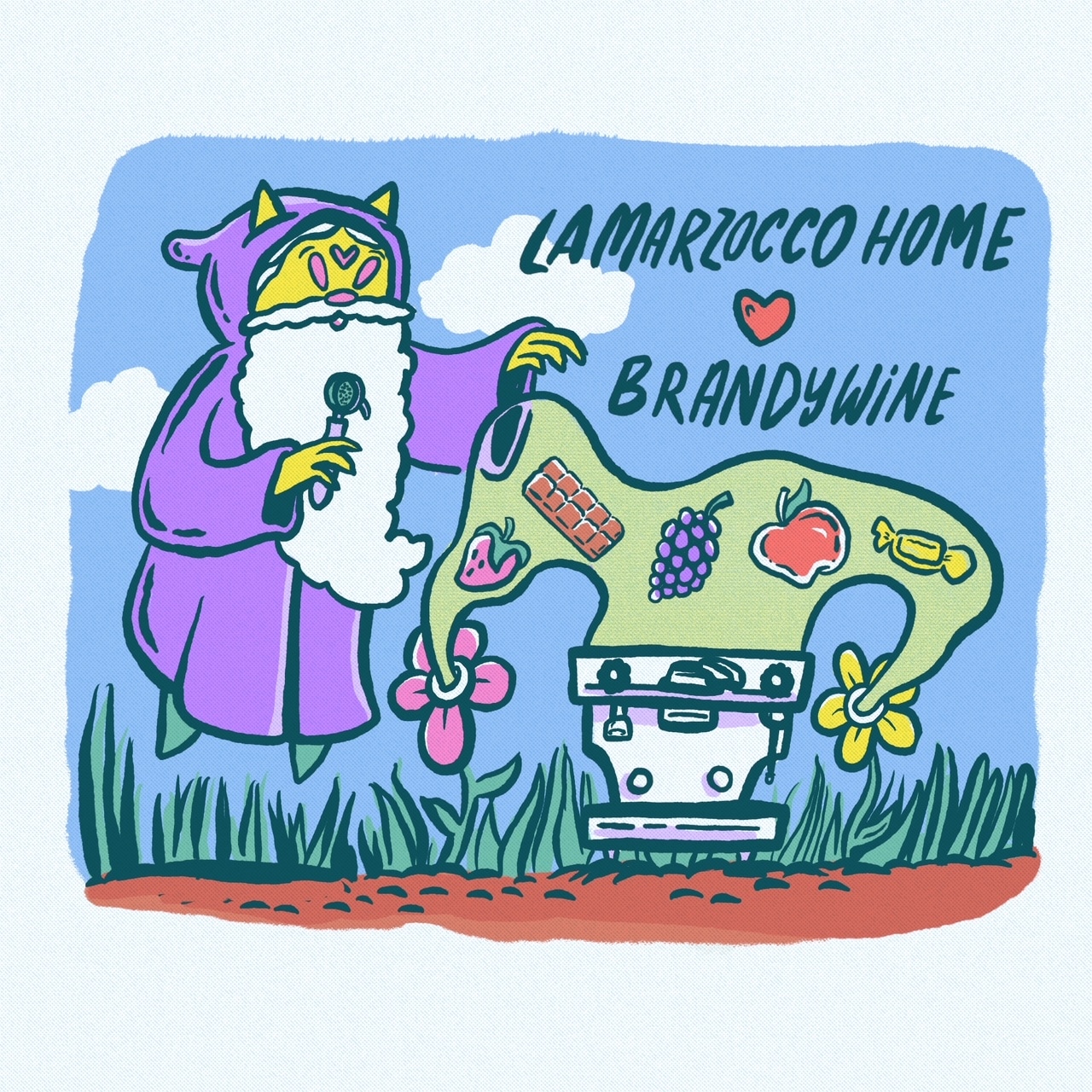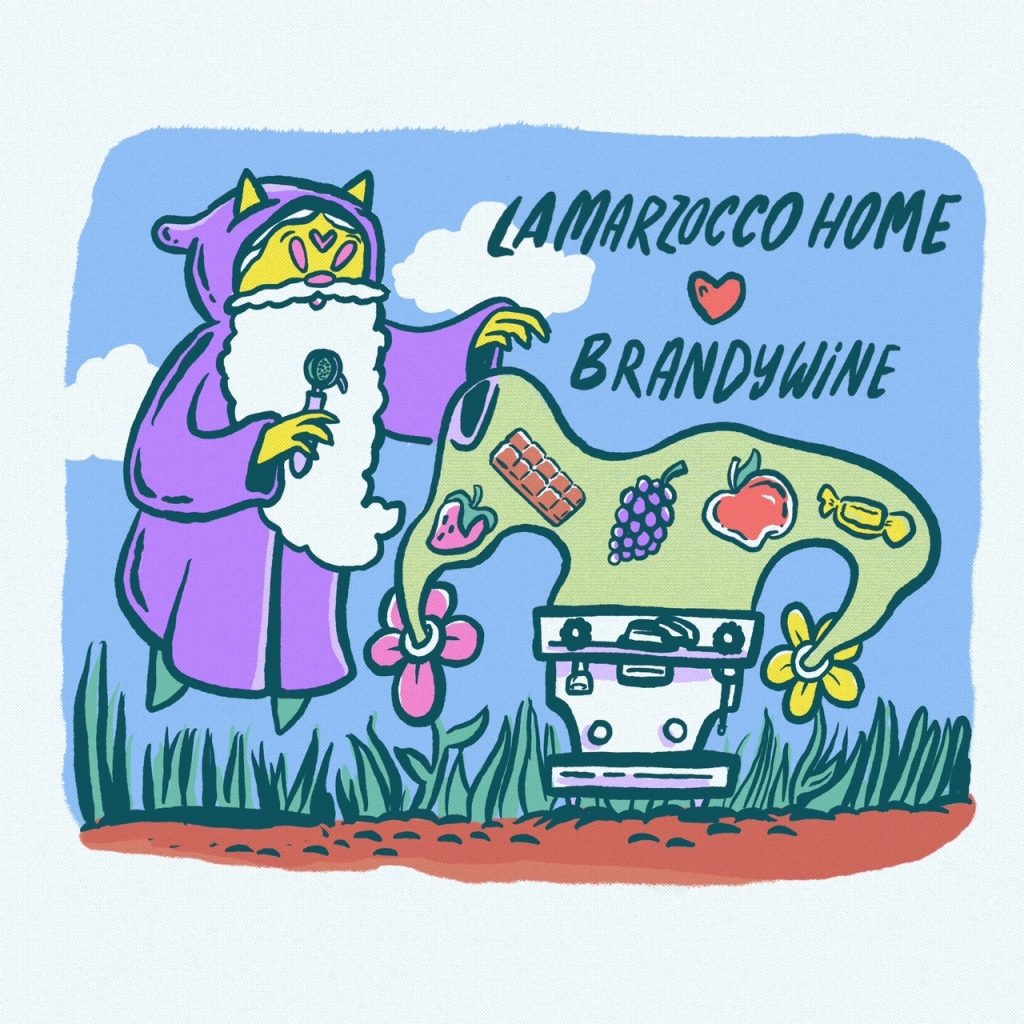 Creativity, Kindness, and Coffee is a little spell we like to start the day with around our roasting and printing operation hidden away in Wilmington, Delaware, right outside of the Brandywine Valley. We aim to deliver a small bit of all of the above, plus a little wonder and joy with each screen printed bag of coffee that is sent out to the multiverse.
All of our hand printed packages are filled with coffee intentionally, kindly, and responsibly sourced / roasted by our wonderful team of coffee mystics. Each hand printed bag features a custom illustration from the weirdly wonderful mind and hand of local Delaware artist Todd Purse. This helps emphasize that each coffee we release is itself a work of art living with in another work of art. Coffee art inside of coffee art… meta-coffee art! Please go forth to drink coffee, create and BE KIND!
Orbital Motion
This modern intergalactic espresso magic is a blend of a lightly roasted yet fully developed South American and African coffees. This cosmic combo creates an atmosphere of sweet honey suckle acidity, a black hole of brown sugar and nutmeg, and a smooth landing of subtle peach!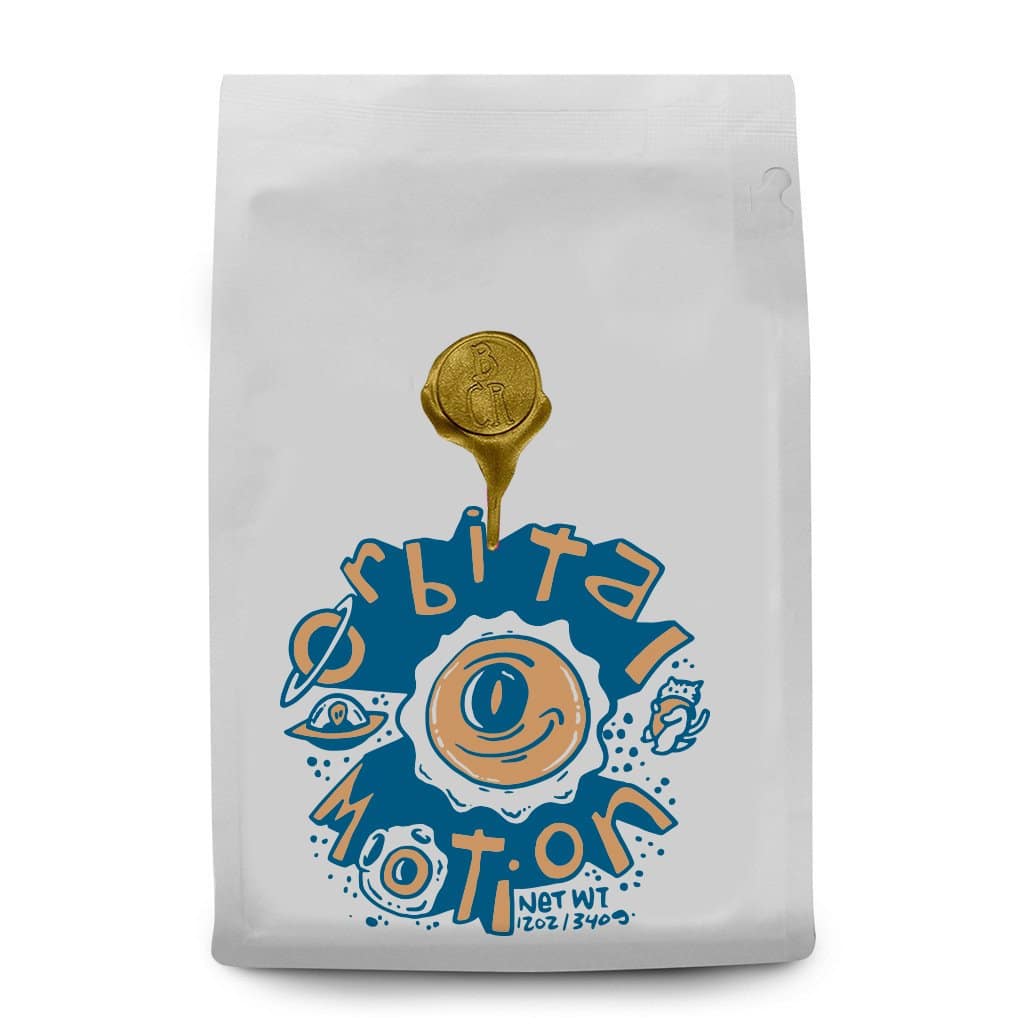 Coffee Name: Orbital Motion
Origin: Peru, Cajamarca; Ethiopia, Testi Ayla
Producer: Peru: Baltazar Guerrero; Ethiopia: Various Small Holder Farms Elevation: 1600+ MASL
Process: Washed Tasting
Notes: Honeysuckle, Brown Sugar, Nutmeg, Peach
Brewing Recipe
In: 18g
Out: 34g
Time: 22-28s
Temperature: 202F
Pressure: 9 bar
Pre-infusion: none

———-
Galactic Standard
Galactic Standard is a universally awesome espresso blend that will produce shots of star dust space magic in your cup! Tasting like a mixed berry pie with a really syrupy body, this espresso can stand on its own or take all of your milk drinks to another galaxy!
Coffee Name: Galactic Standard
Origin: Colombia Santa Barbara Estate, Ethiopia Shakiso
Producer:
Elevation: 1400+ MASL
Process: Washed Colombia, Natural Ethiopia
Tasting Notes: Mixed Berries, Bright Citrus, Velvety Chocolate Syrup Coffee
Brewing Recipe

In: 19g
Out: 38g
Time: 25-29s
Temperature: 202F
Pressure: 9 bar
Pre-infusion: none
---
The La Marzocco Home Espresso Subscription is designed to help home baristas improve and perfect their craft. Enjoy world class espresso and in-depth advice from some of specialty coffee's most respected roasters delivered to your doorstep each month. Subscribe now for $39/month.