January Espresso Subscription
Kickapoo Coffee—Viroqua, Wisconsin
—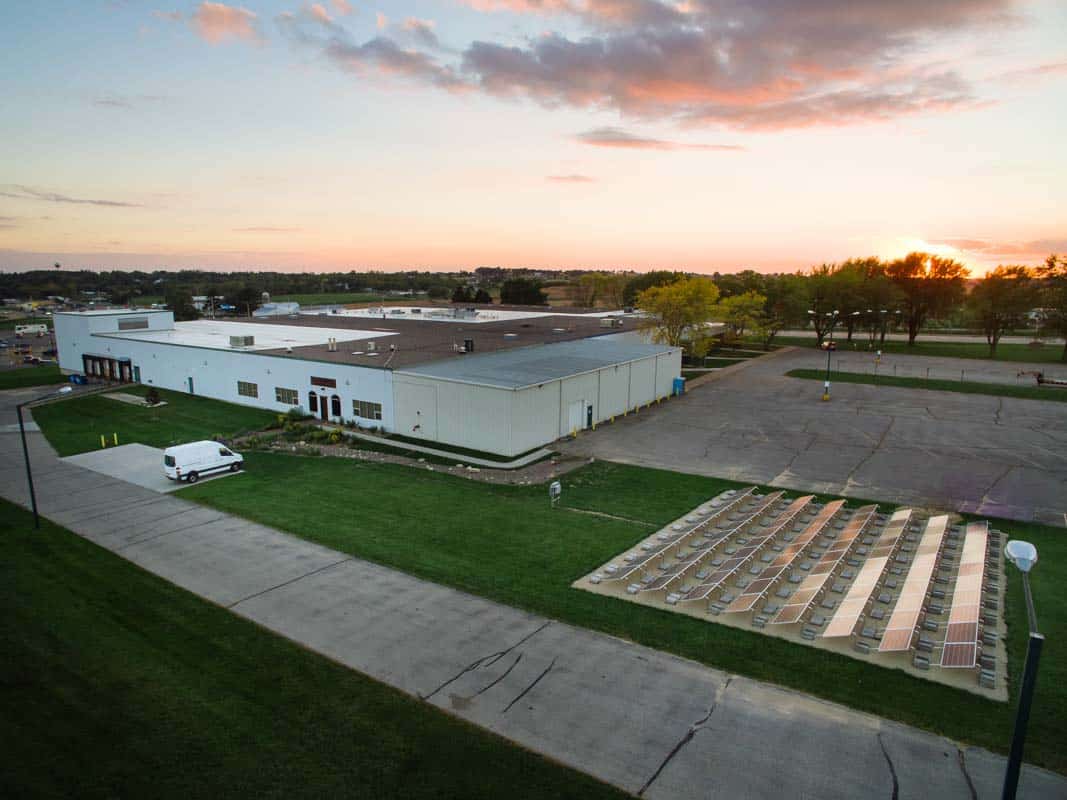 —
Last month, we saw two different takes on Italian Espresso—both modern & traditional—from Caffè Umbria. For January's shipment, we're bringing the roasting back east across the U.S. to cold & snowy Viroqua, Wisconsin to our friends at Kickapoo Coffee.
Kickapoo (which became one of the first solar-powered roasters in the world in 2015) has its roots in a farmer-focused, quality driven approach to specialty coffee.
From our inception, Kickapoo Coffee has been driven by a twin-focus: great tasting coffee and fairness to farmers. That dual passion stems directly from our co-owners–Caleb Nicholes, whose background in boutique wines and the culinary arts translated well to the world of specialty coffee; and TJ Semanchin, whose studies in sustainable development throughout Latin America led him to a life in coffee. At our core, we are committed to making coffee better and making it better for all parties involved.
Kickapoo has been consistently putting out great coffees since their beginning, and we're excited to not only have them here in Seattle, but to share them with you. For January, Kickapoo is sending out Full Spectrum (a blend), and Colombia Fondo Paez (a single origin). Below, you'll find info on each coffee along with brew recipes.
—
Colombia Fondo Páez
Cream, Milk Chocolate, Tart Cherry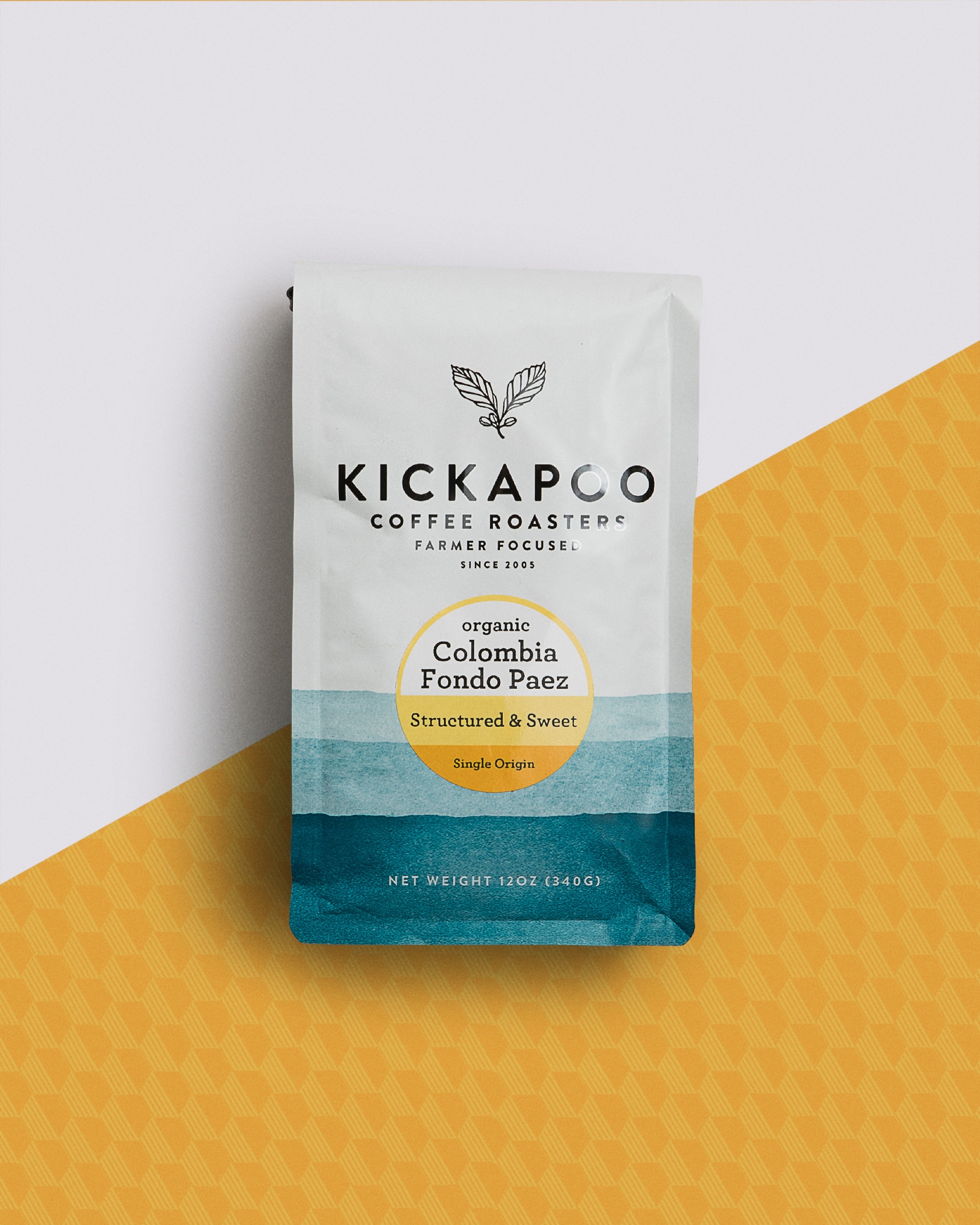 —
The Fondo Paez Cooperative is one of our longest standing partnerships. TJ, one of Kickapoo's owners, was sourcing this coffee before Kickapoo even started, working with our importing cooperative: Cooperative Coffees. He traveled to South Cauca to meet with cooperative leaders in the heat of armed conflict in this area in the 90's, and has returned nearly every year since. Fondo Paez is made up of farmers that belong to the Nasa, an indigenous group in Colombia that is focused on preserving their indigenous way of life. Because of this focus on preserving tradition, traditional varieties and farming practices are used, resulting in exceptional Colombian Coffee.
Origin: Department of Cauca, Colombia (Arabica – Typica, Castillo)
Farm/Farmer/Producer: Fondo Paez
Elevation: 1300-1900 masl
Tasting Notes: Notes of Tart Cherry, Hibiscus & Dark Plum
Other Notes: Syrupy sweet and incredibly aromatic with an effervescent intensity and a sweet core of candied red fruits.
Colombia Fondo Páez Brew Recipe
In: 18 grams
Out: 42 grams
Time: 30 seconds
Pressure: 8.5 bars
Temperature: 202 F
—
Full Spectrum Espresso
Dried Cherry, Citrus, Caramel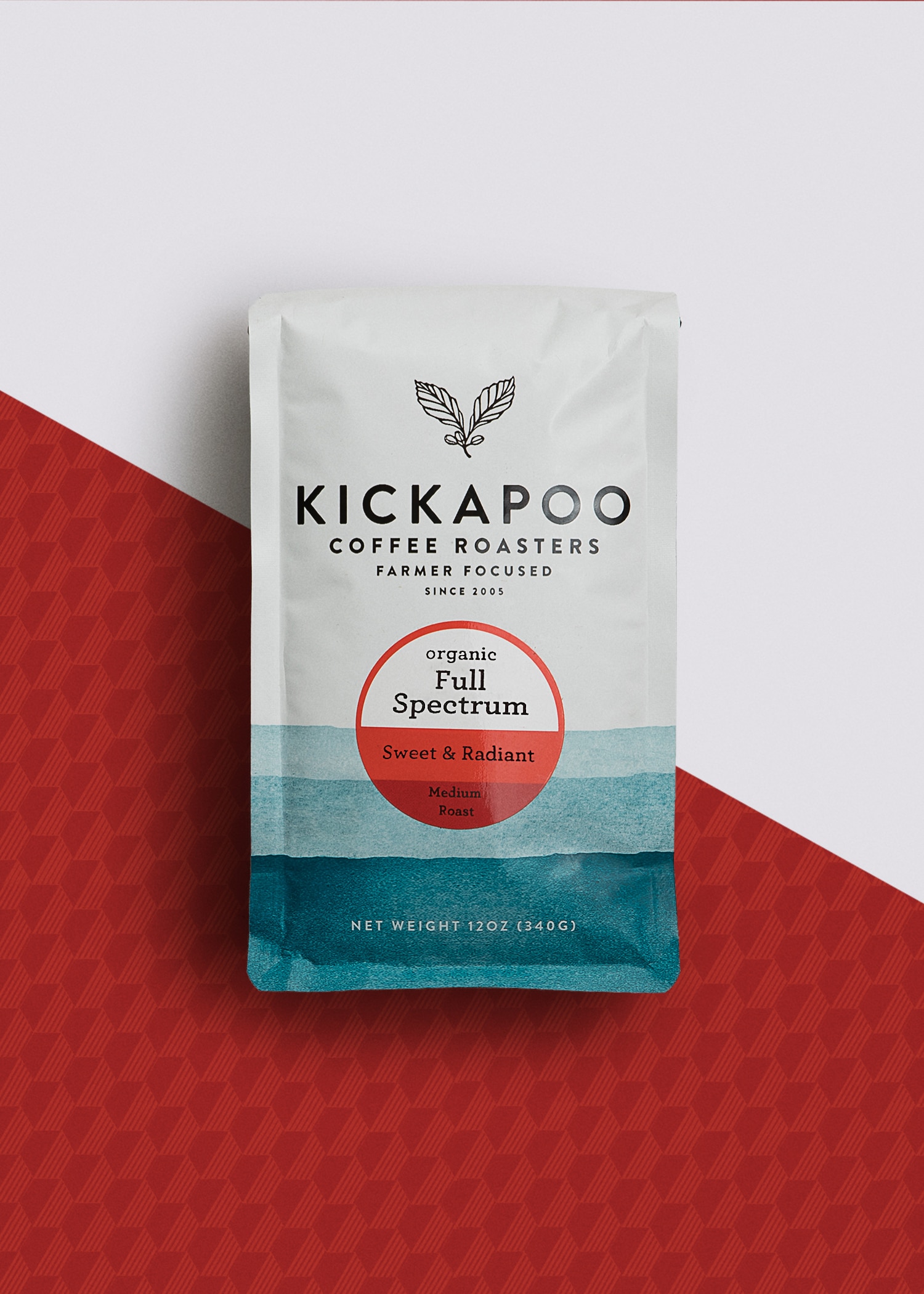 —
Origin: Huehuetenango, Concepción Huista (Caturra, Bourbon, Catuai, Pache)
Farm/Farmer/Producer: Guatemala CODECH Co-Op
Elevation: 1000-2000 masl
Tasting Notes: Notes of Dried Cherry, Citrus & Caramel
Other Notes: Balanced and clean with mellow stone-fruit sweetness and a butterscotch finish, Full Spectrum transcends taste horizons. For espresso or those who won't be tied down.
Full Spectrum Brew Recipe
In: 18 grams
Out: 36-38 grams
Time: 28-30 seconds
Pressure: 8.5 bars
Temperature: 202 F
—
Kickapoo began its residency at La Marzocco Cafe on January 9th, and will be running a series of classes and tastings in Seattle. Be sure to take advantage if you'll be in the area. Thoughts? Share them in the comments below!
☕
---
Not a subscriber? Sign up by February 1 to receive our next shipment.