Stumptown Coffee
Portland, Oregon
February's Espresso Subscription
—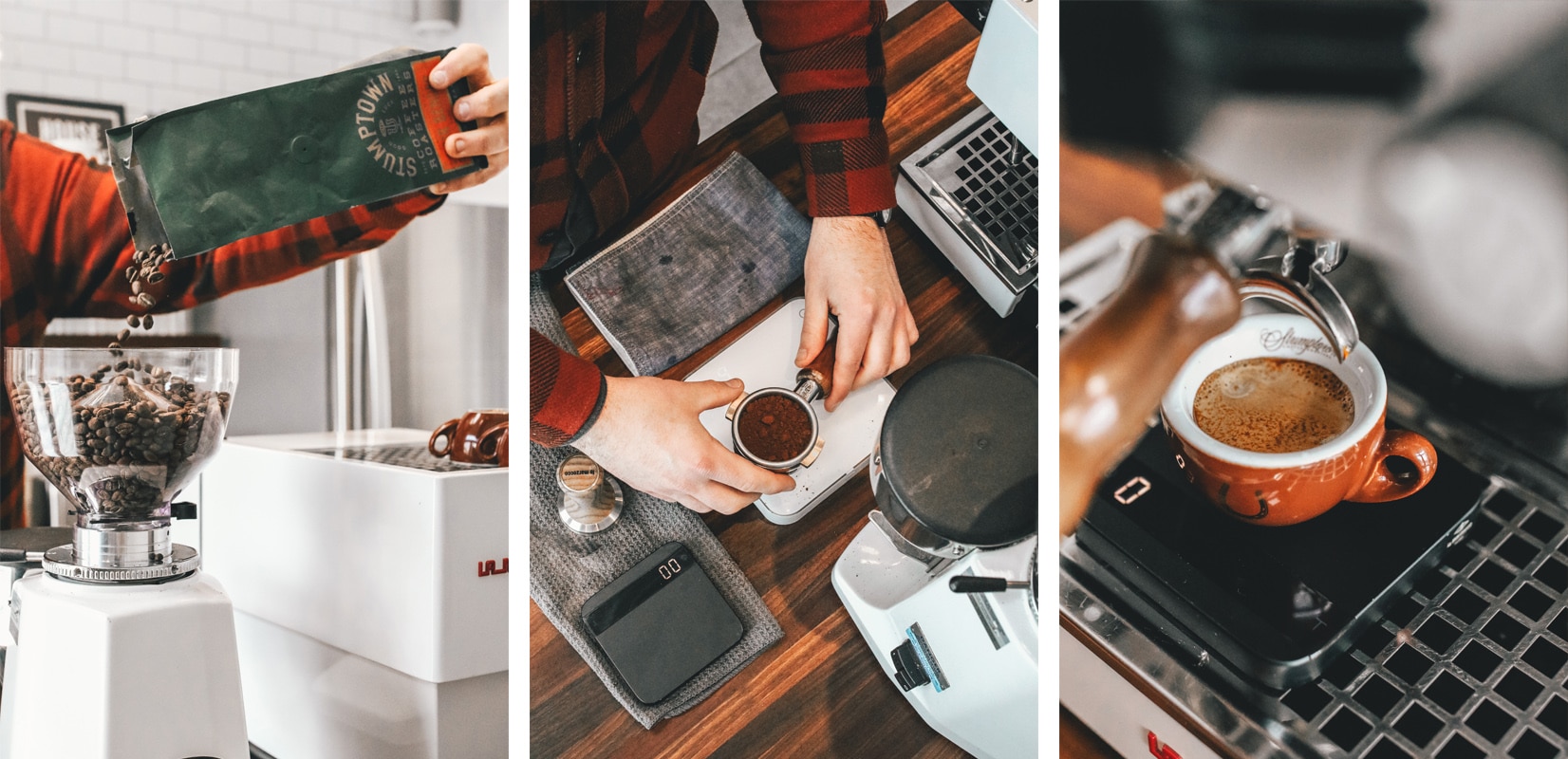 —
Colombia Nevado
Peach & Honeycomb
—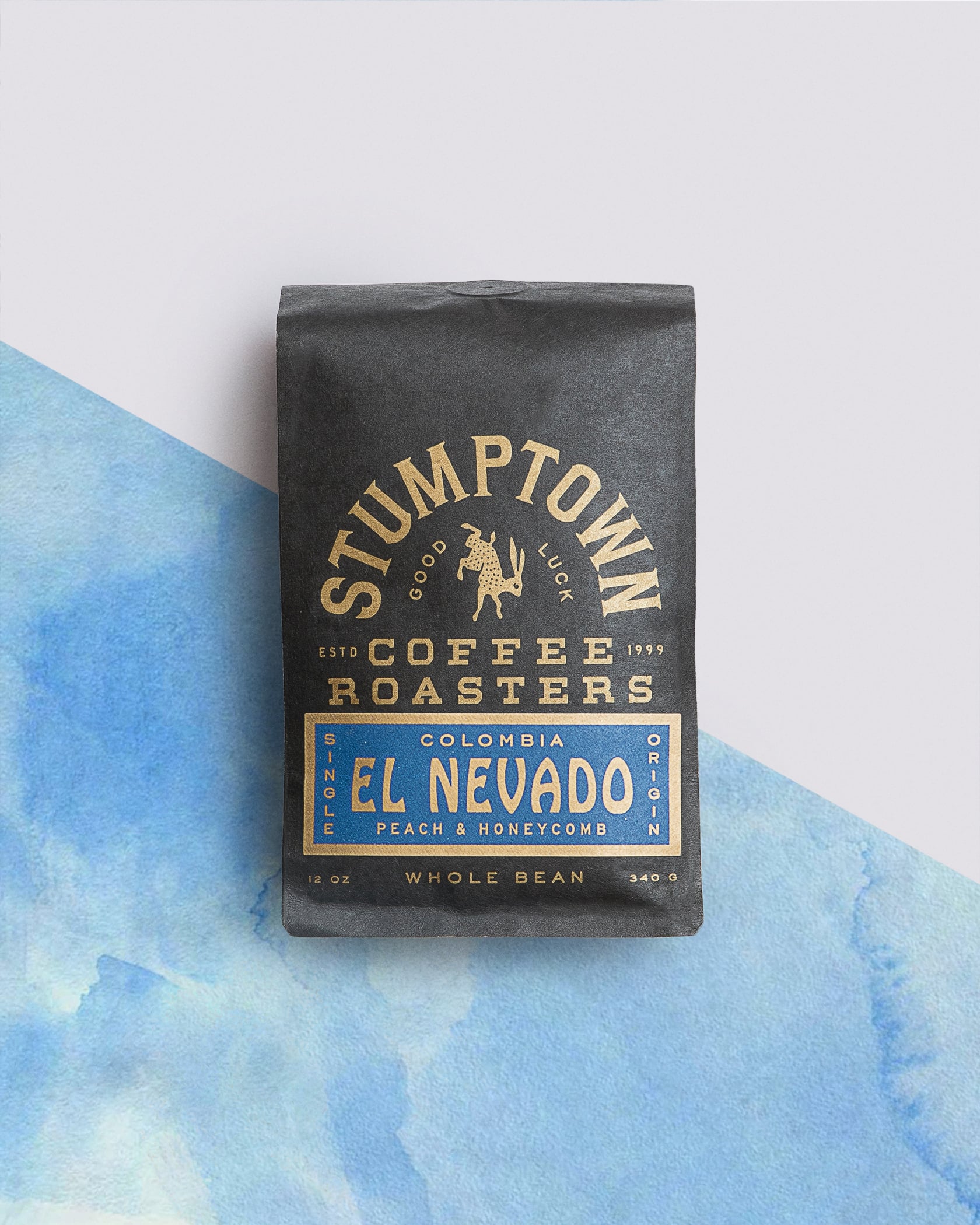 To build El Nevado, we combed through hundreds of coffees to find the best of the best from this harvest in Colombia. We continue to work to build trust, in part by ensuring farm gateprice traceability for every coffee, while sharing techniques, processes and ideas with the farmers. One technique we frequently employ to help us assess what we like and to pinpoint potential development is lot separation. The more detail we glean about each lot, the easier it becomes for us to clearly state what works and then recognize the farmers who make it happen. In order to encourage them to continue in the same vein, solidify our preferences and make it a very real, tangible thing, we set up incentive based tiered pricing; we pay more for coffees that score higher and have the taste profiles we prefer.
Check out the full spec sheet here: Colombia El Nevado Long Sheet
Coffee: Colombia El Nevado
Origin: Colombia
Farm/Farmer/Producer: Multiple
Elevation: Multiple
Tasting Notes: Peach & Honeycomb
A brewing recipe for your El Nevada
In: 19.3g
Out: 28g
Time: 28g
Pressure: 9 bar
Temperature: 202
Pre-Infusion: None
—
Hairbender
Sweet Citrus & Dark Chocolate
—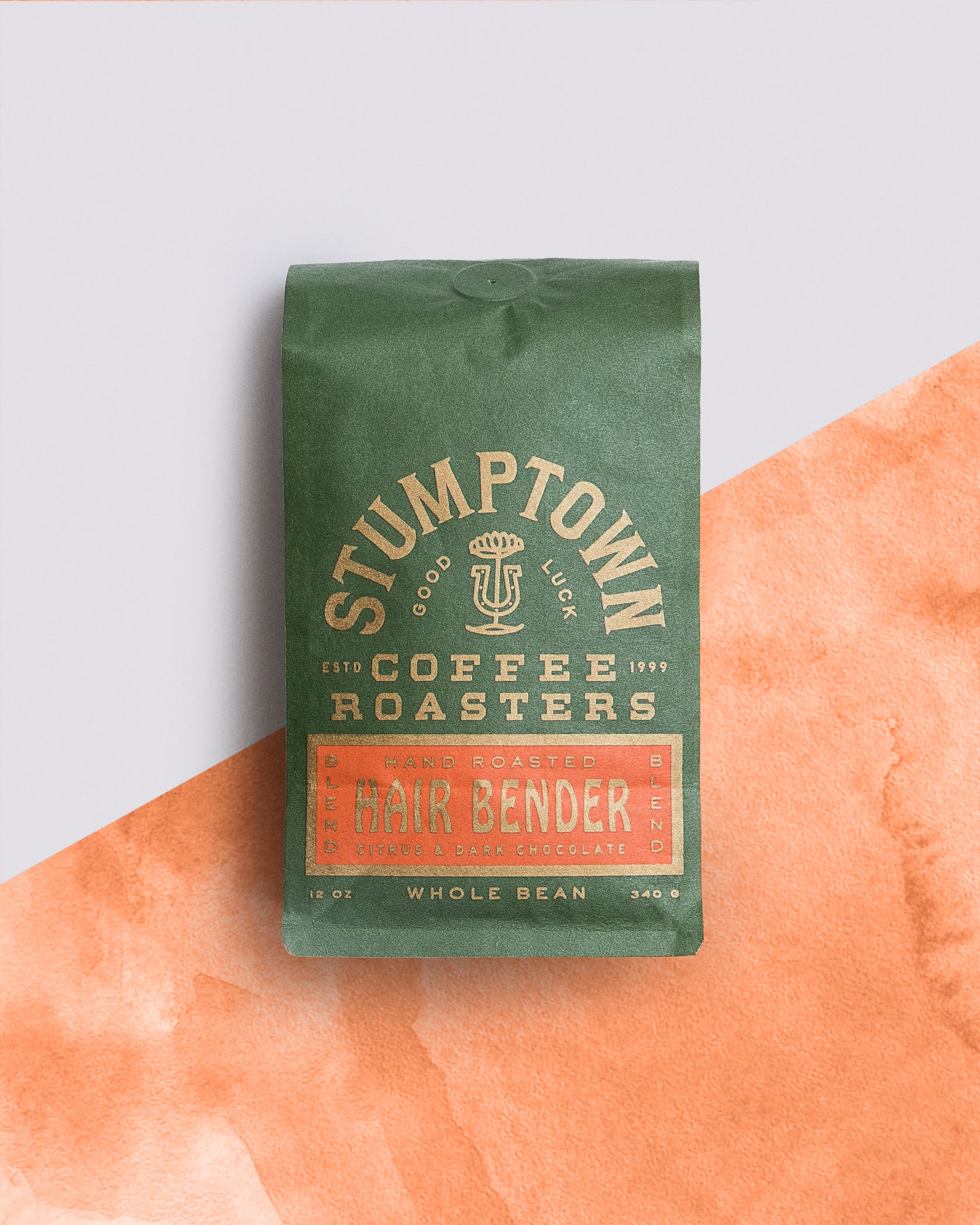 Hair Bender is designed with several goals in mind – namely floral aromatics of jasmine and lavender, ripe fruit notes of cherry or citrus, a caramel-like body and a lingering, sweet finish. Hair Bender relies on multiple growing regions to achieve a complex flavor profile combination of sweet citrus, milk chocolate and caramel. Hair Bender well serves the old adage 'the sum is greater than its parts'. Each of the coffees that comprise this blend can stand strongly on their own, though the relationship between their flavors is what defines the cornerstones of our espresso blend.
Check out the full spec sheet here: Hairbender Long Sheet
Coffee: Hair Bender
Origin: Multiple (Central/South America, Africa, Indonesia)
Farm/Farmer/Producer: Multiple
Elevation: Multiple
Tasting Notes: Sweet Citrus and Dark Chocolate
A brewing recipe for Hairbender—
In: 19—20g
Out: 24—28g
Time: 23—28s
Pressure: 9 bar
Temperature: 200
Pre-Infusion: none
Before you start brewing your espresso, be sure to check out this helpful video straight from Stumptown on how they approach espresso.
☕
---
Not a subscriber? Sign up by February 1 to receive this shipment.