Summer '21 Edition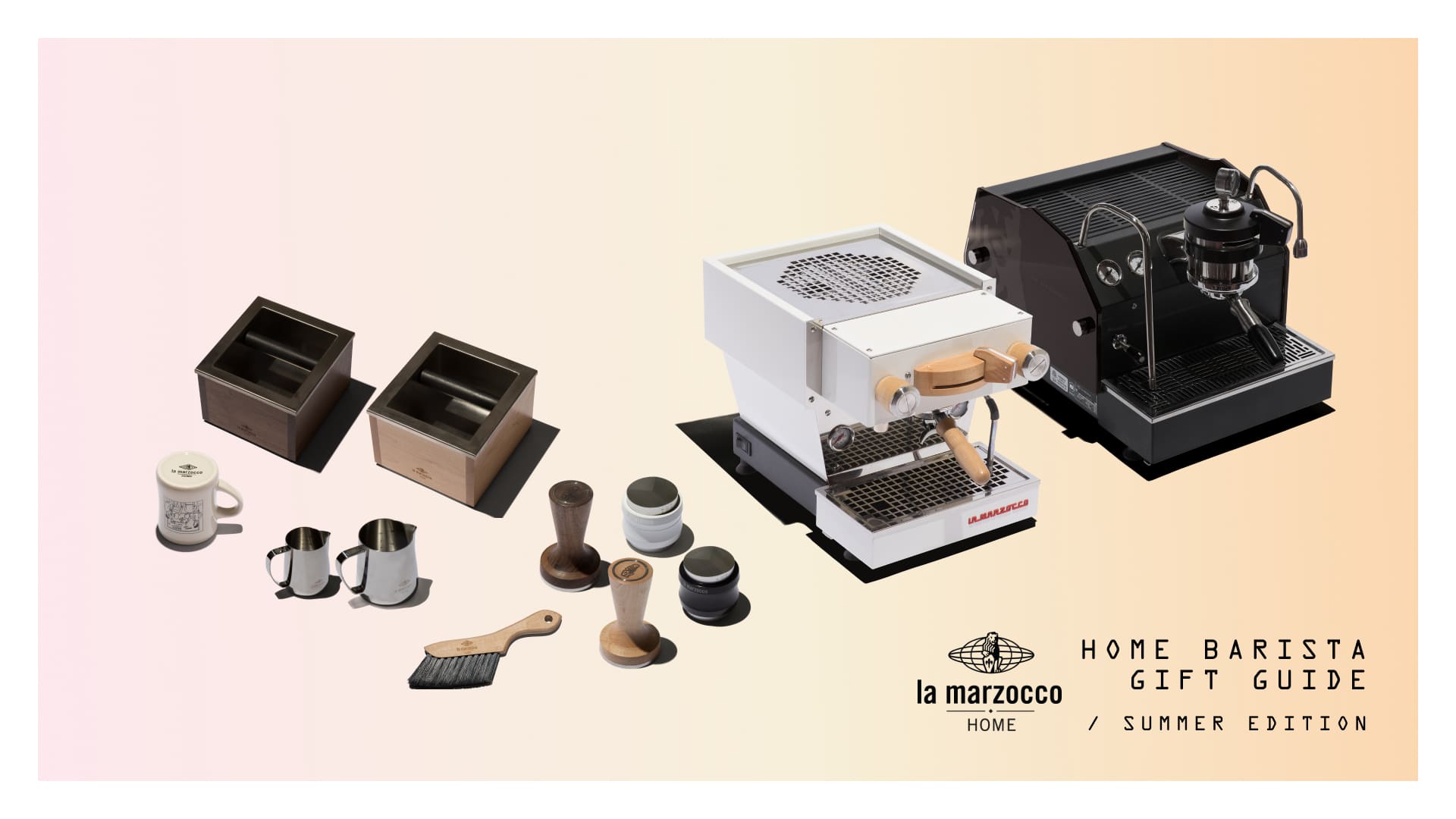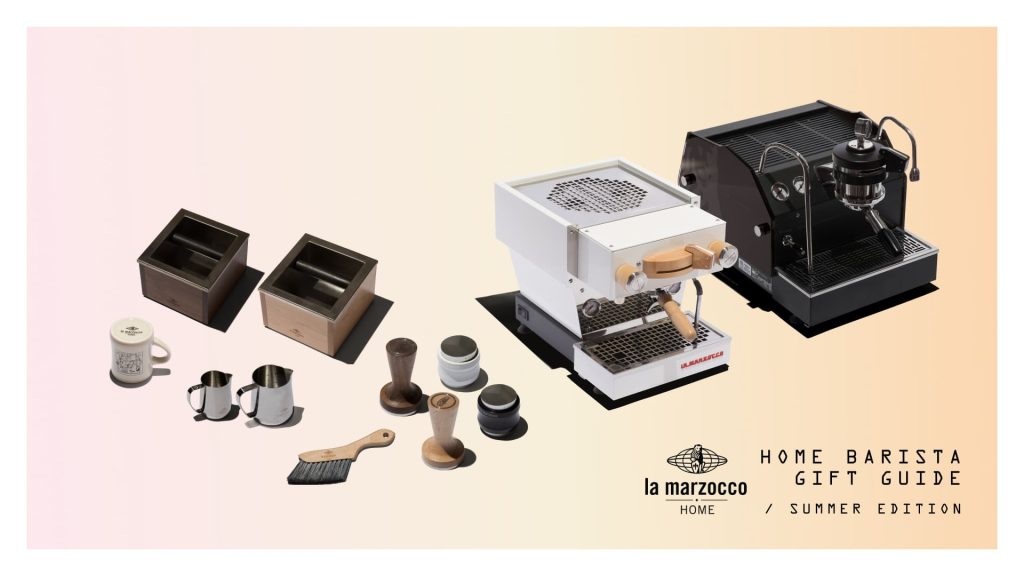 Summer is here, and while we're always thinking about espresso, we can't help thinking about baseball a little bit, too. Like collecting baseball cards, building your dream espresso collection doesn't happen all at once. Each takes meticulous research, trial and error, and a little bit of luck. Over time, piece-by-piece you begin to build something special and uniquely yours.
Whether you're building your home espresso collection from scratch, or you're looking for that new, mint condition centerpiece to add to your lineup, our summer gift guide has all the bases covered.

---
Linea Mini in White & Maple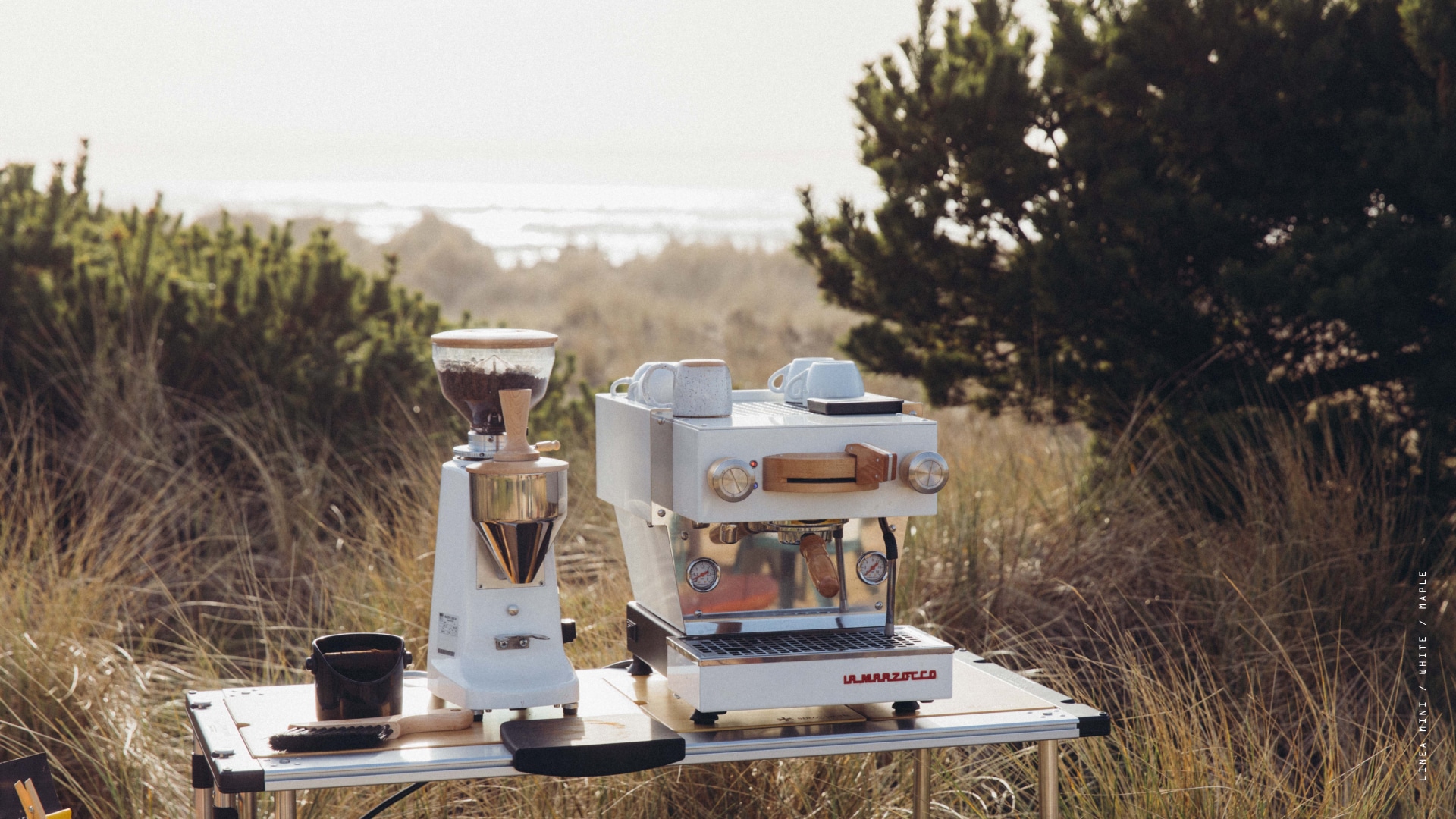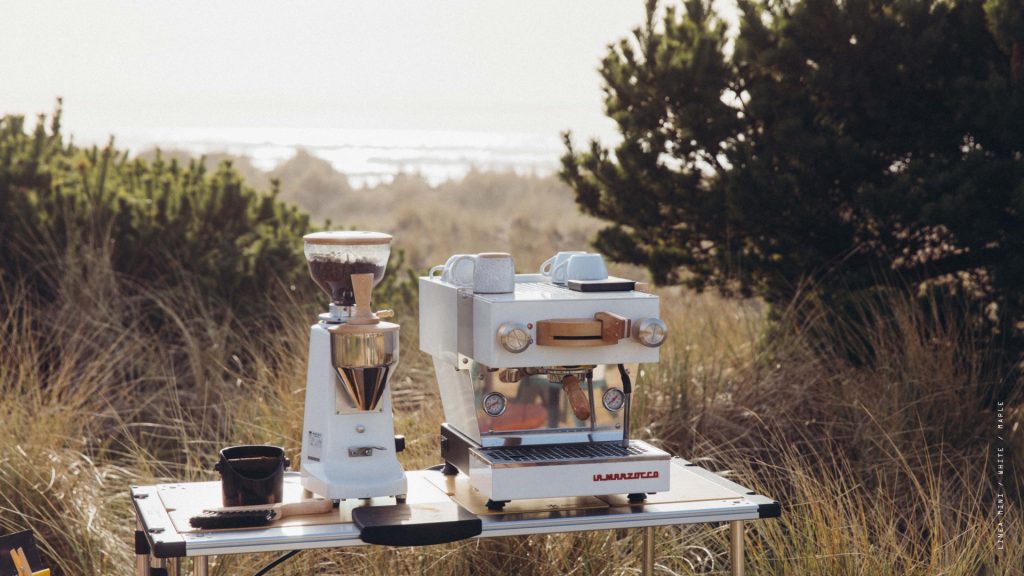 A hometown hero that's ready for the big leagues. Powerful, versatile, quick, and easy to use. The Linea Mini is a kitchen-sized version of the Linea Classic—loved by thousands of professional baristas and in the heart of your favorite cafés. Available in four colors and a variety of customizations, the Linea Mini is the perfect leadoff hitter to make your espresso workflow—well—flow.
---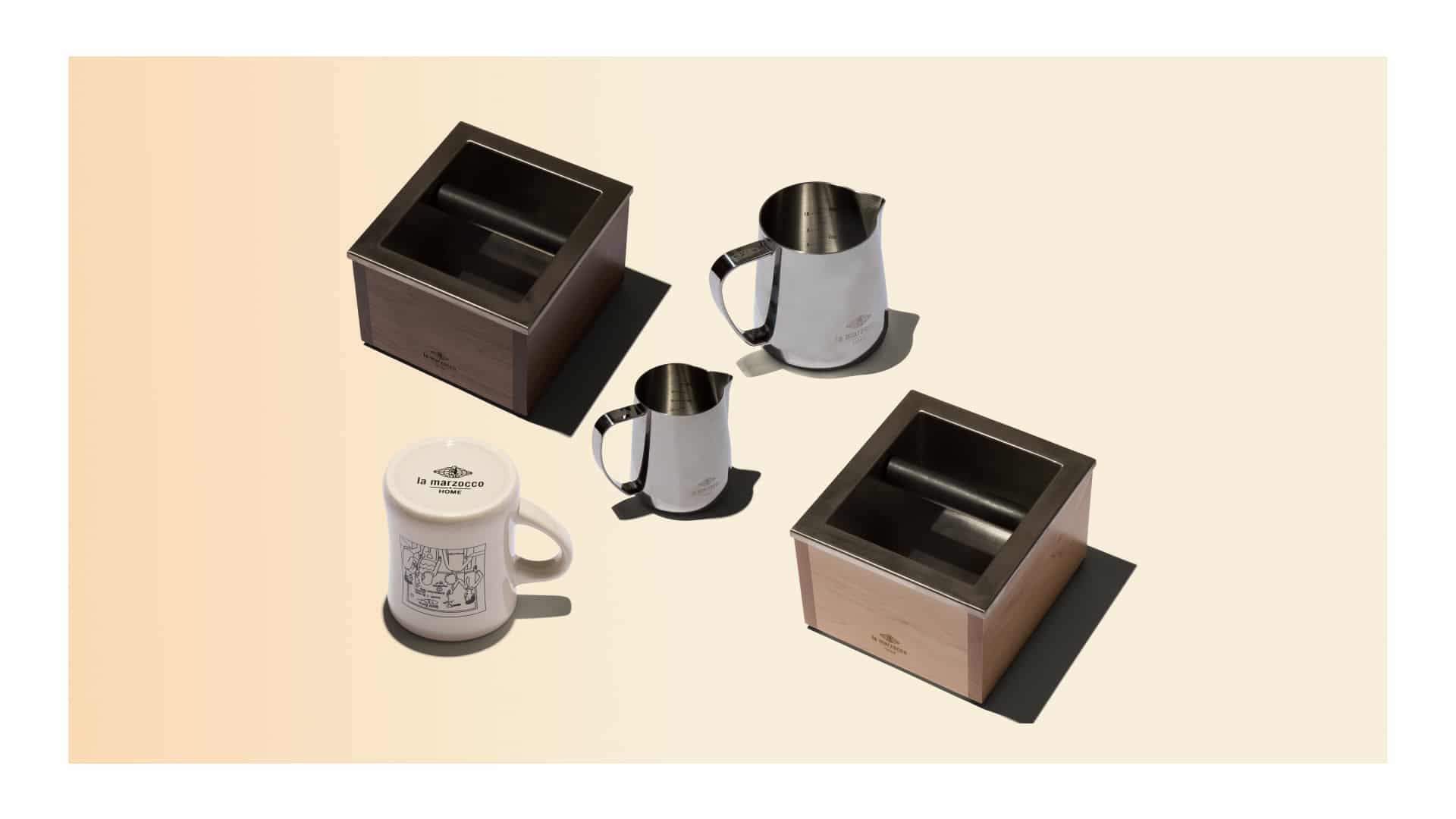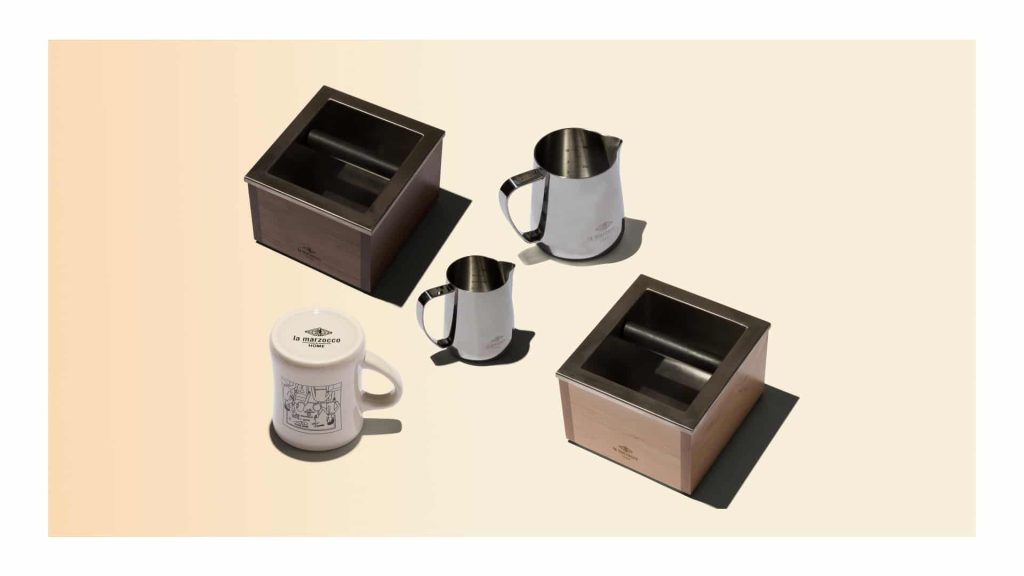 Steam Pitchers
This sleek and durable pitcher has a heavy gauge stainless steel constructed arm—and body. The perfect closer, these pitchers feature a laser-welded arm and interior etched measurement scales for easy visibility when filling. The precision spout designed to paint the edges of the strike zone when pouring latte art. Available in sizes of 12 oz & 20 oz.
---
Knockbox in Maple or Walnut
Industrial and elegant, yet sturdy. The stainless-steel insert wraps the top edge to deliver a clean and crafted appearance. Its durability is concealed and includes a large diameter knock bar with stainless steel core and a heavy gauge stainless steel insert for a good "thwack" while knocking the puck out of the park. Solid wood surround available in both Walnut and Maple.
---

La Marzocco Home Diner Mugs
At home or away, these mugs send a subtle note to the whole team on where you stand when it comes to your coffee setup. Available in sizes of 10oz, off white color, with 4 illustration options & phrases.

Cubicle Café – "You call that coffee!?!"
Procrastinator – "My other machine is a GS3"
Impromptu Meeting – "My productivity would increase if we had a La Marzocco"
Latte Dreamin' – "I wish this place had a Linea Mini"


---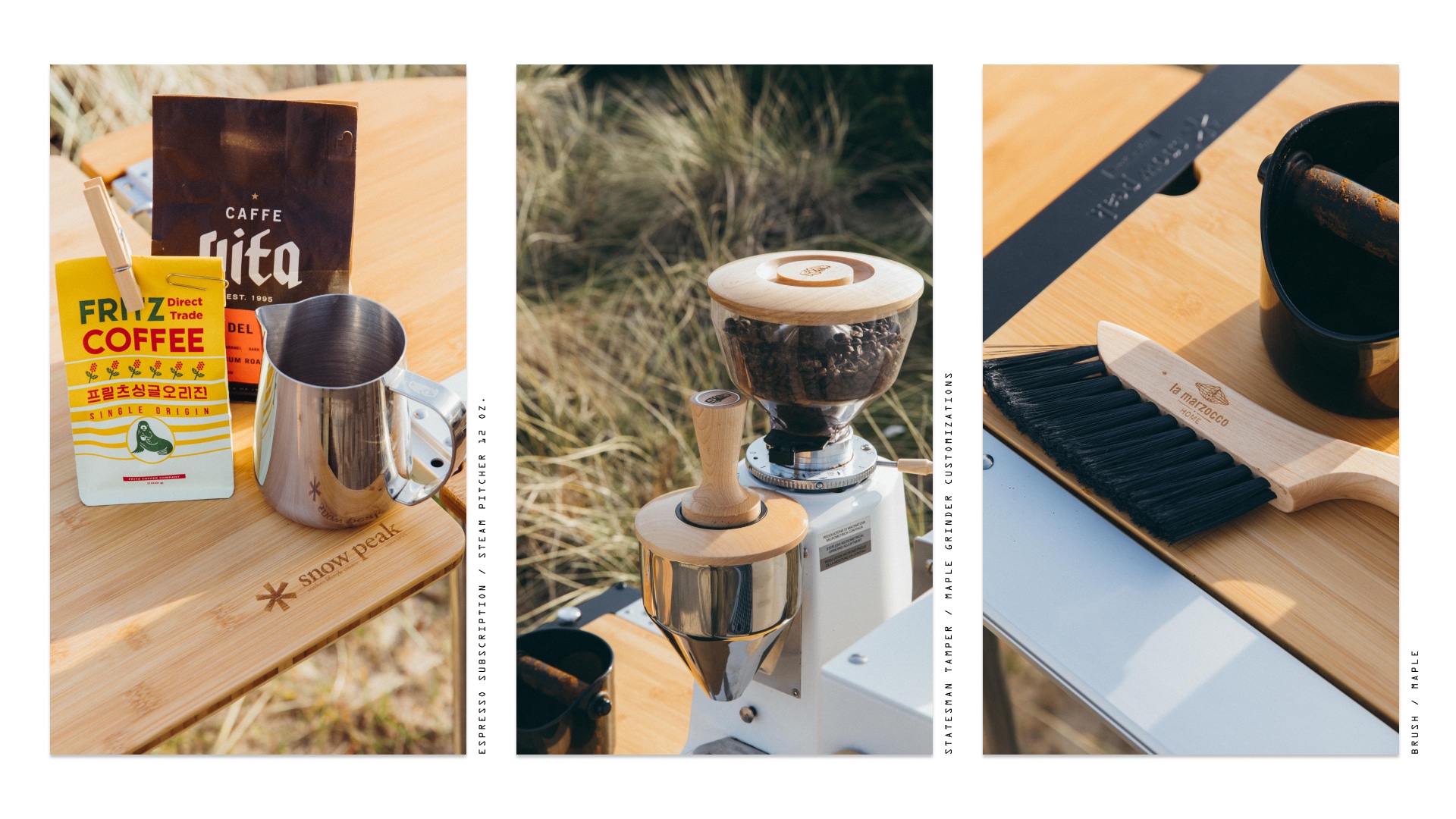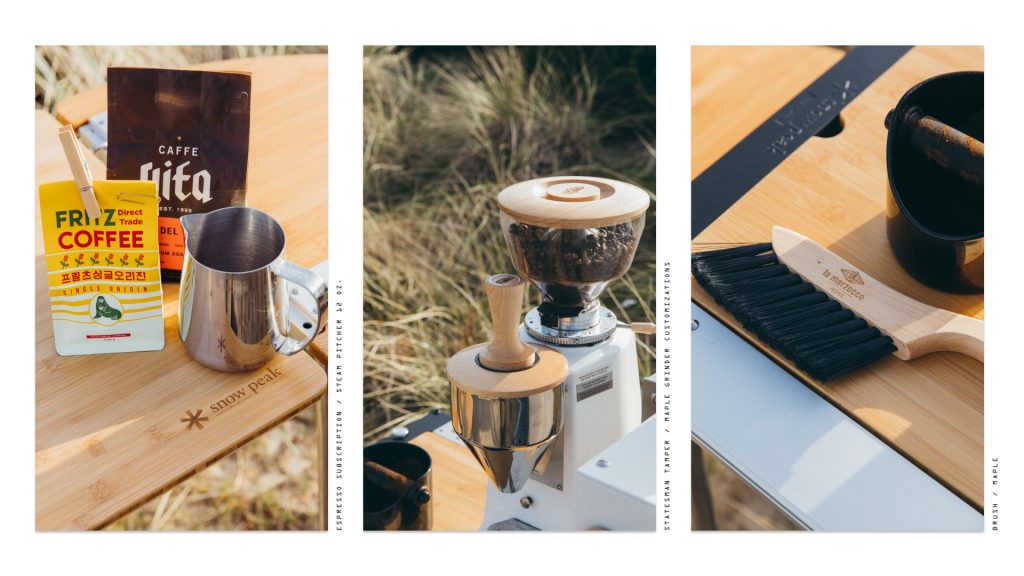 Towel Set (Mise en place)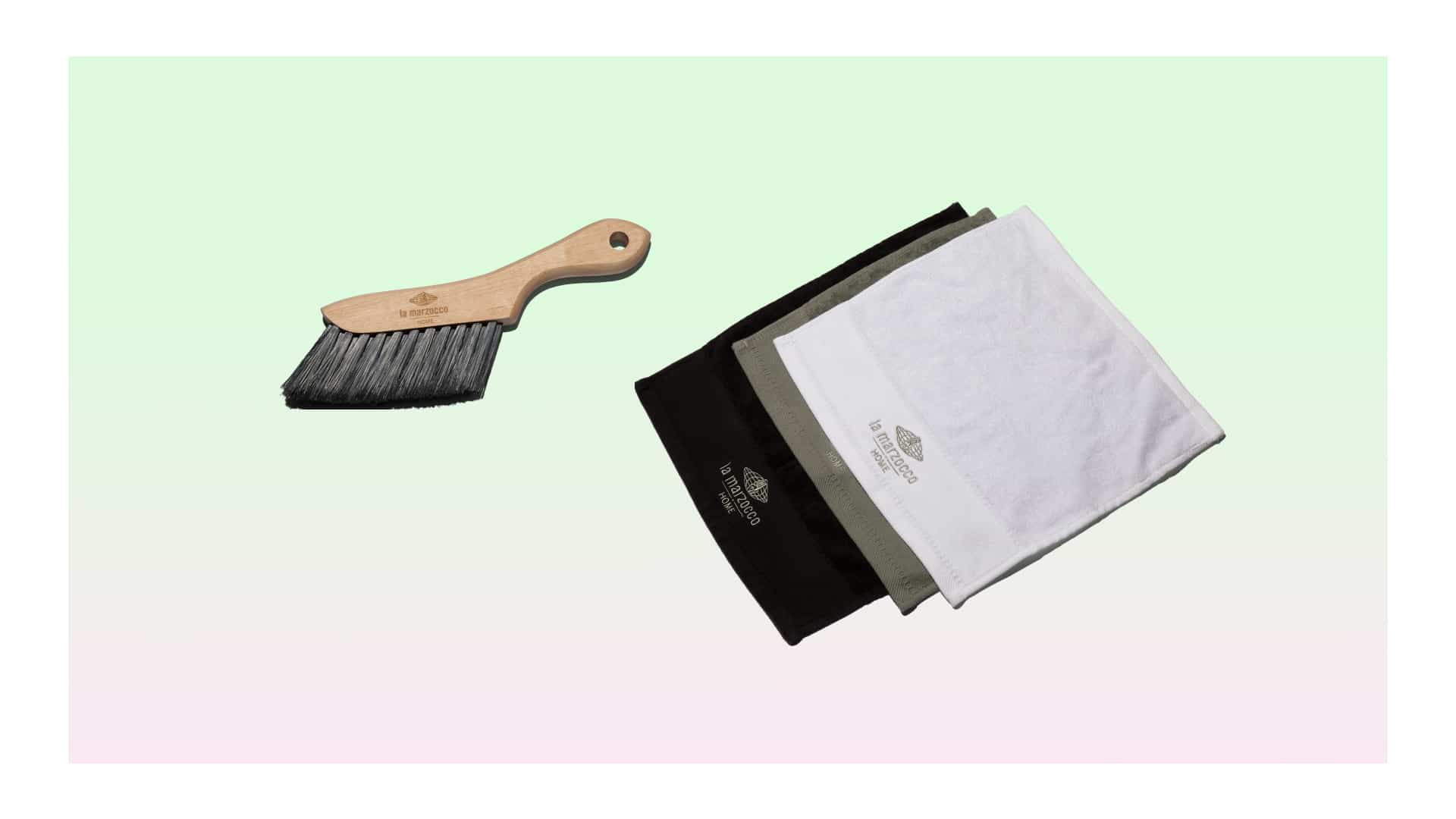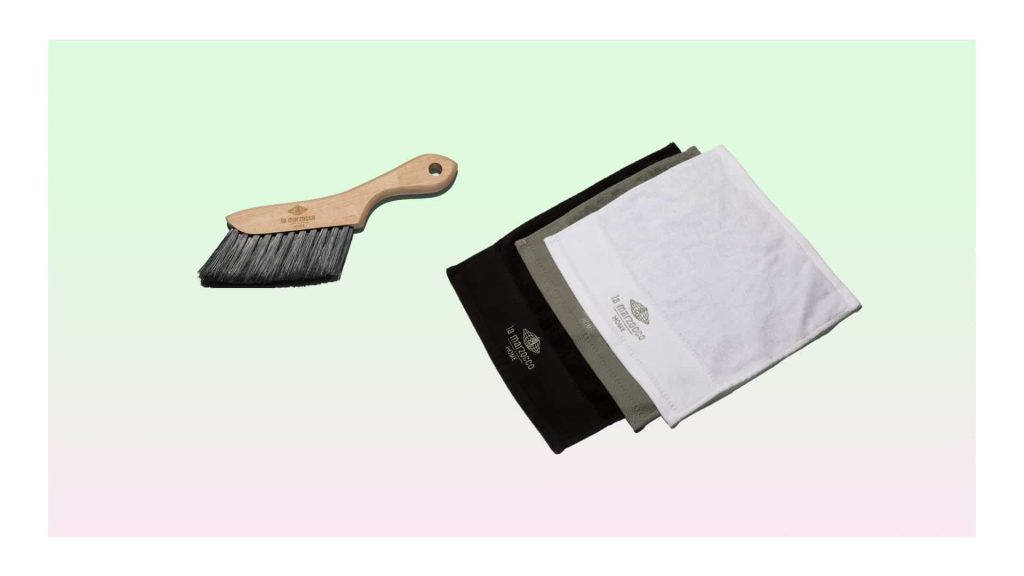 This premium micro-fiber towel set keeps everything clean during the espresso-making process. Sized and color-coded to perform specific tasks; The black towel is designated for cleaning the portafilter, the white towel is dedicated to cleaning milk off the steam wand, and the grey towel is sized to fit nicely on the drip tray to wipe away excess. All towels are embroidered with the La Marzocco Home logo.
---
Brushes
The La Marzocco Barista Basic Brush is crafted from solid hardwood. Its form is refined to easily maneuver, power through the zone, and fit comfortably in the user's hand. The stiff bristles have feathered edges for sweeping fine particles to clean-up in a pinch.
---
Linea Mini Customizations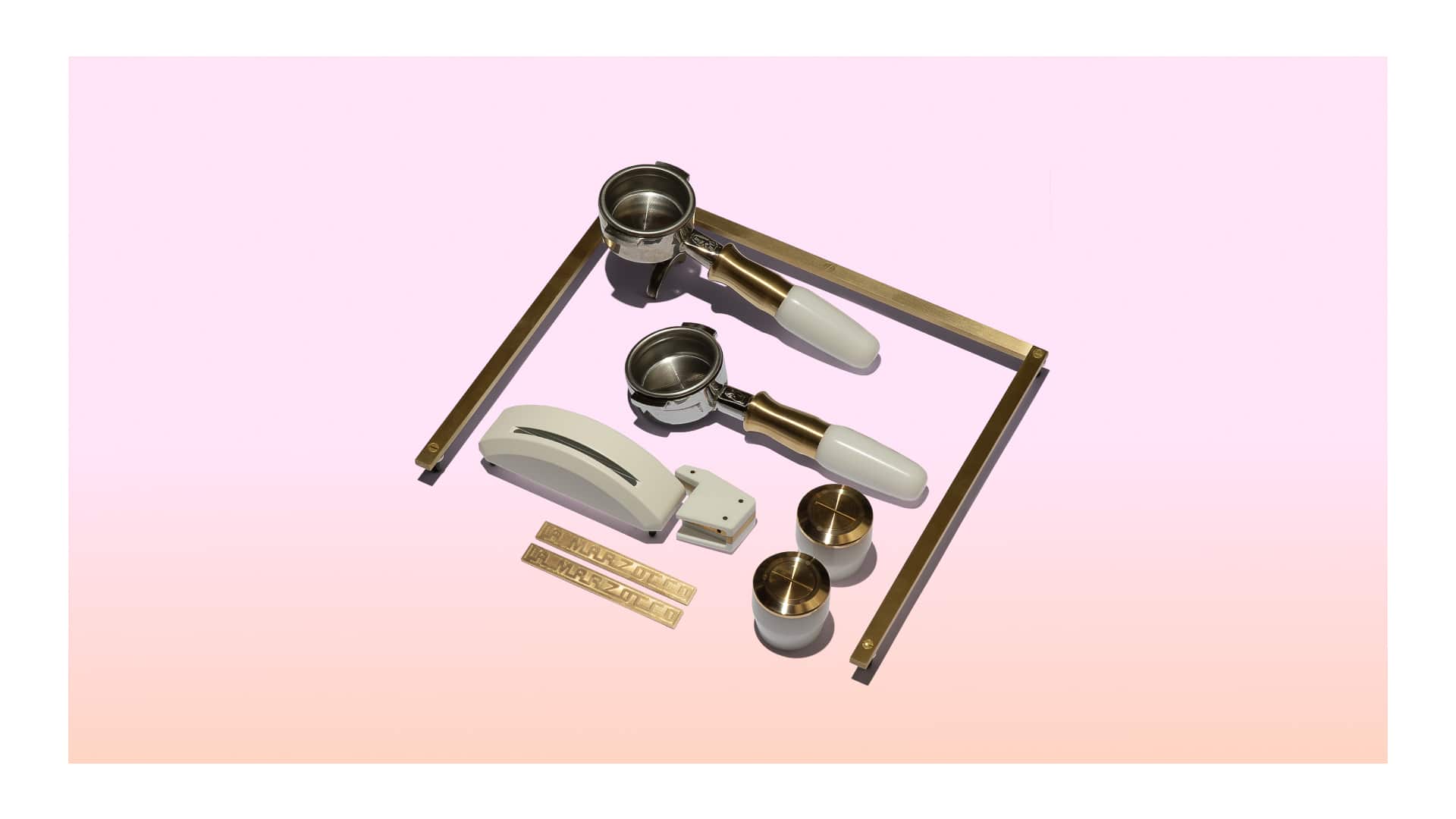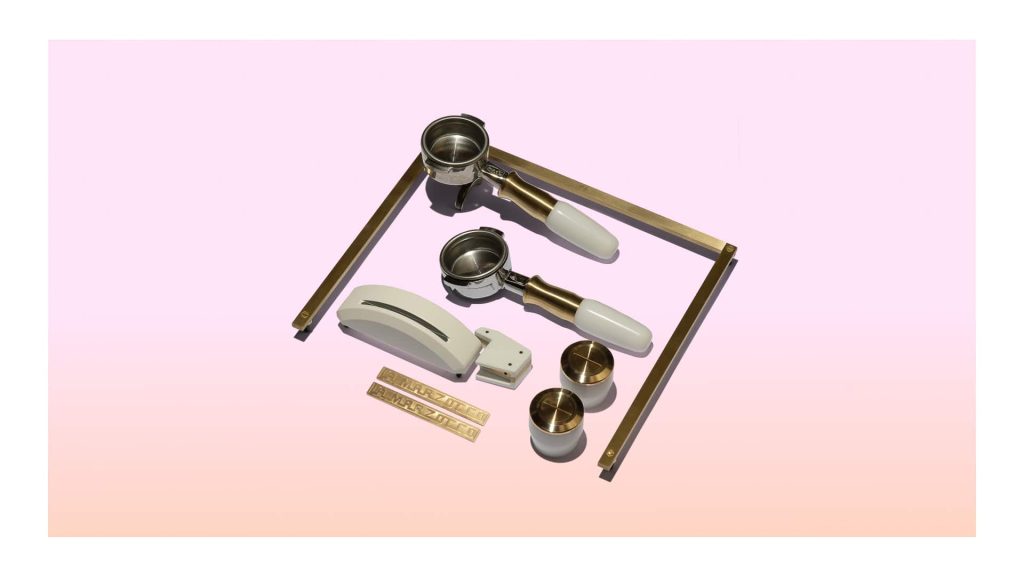 Customize your machine with a variety of handcrafted machine parts. Created in Seattle, Washington by Pantechnicon design, these custom parts can take your setup swag to the next level. Make it your own and visualize your new threads with our Linea Mini and GS3 configurator.
---
Mazzer Super Jolly-E in White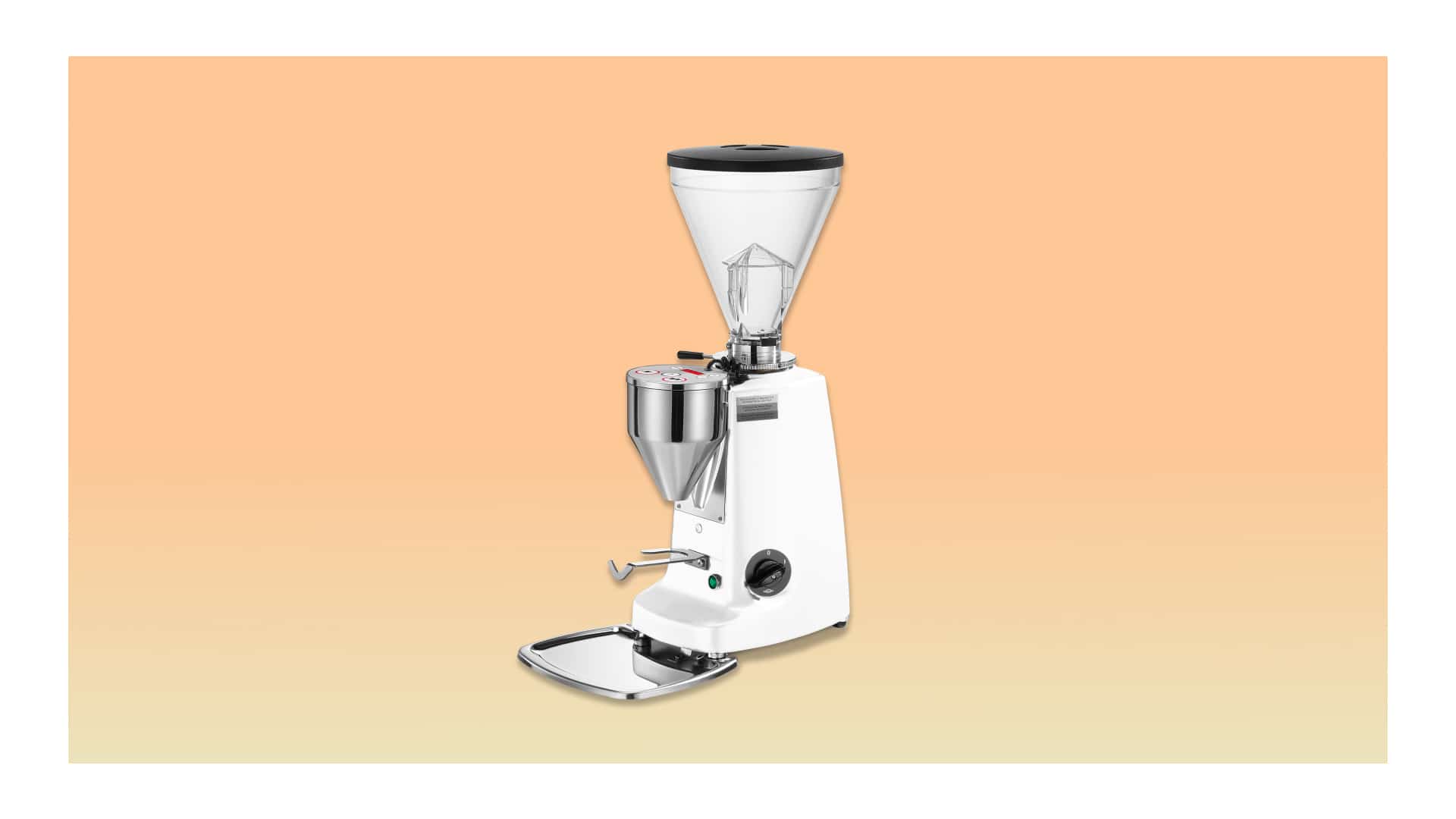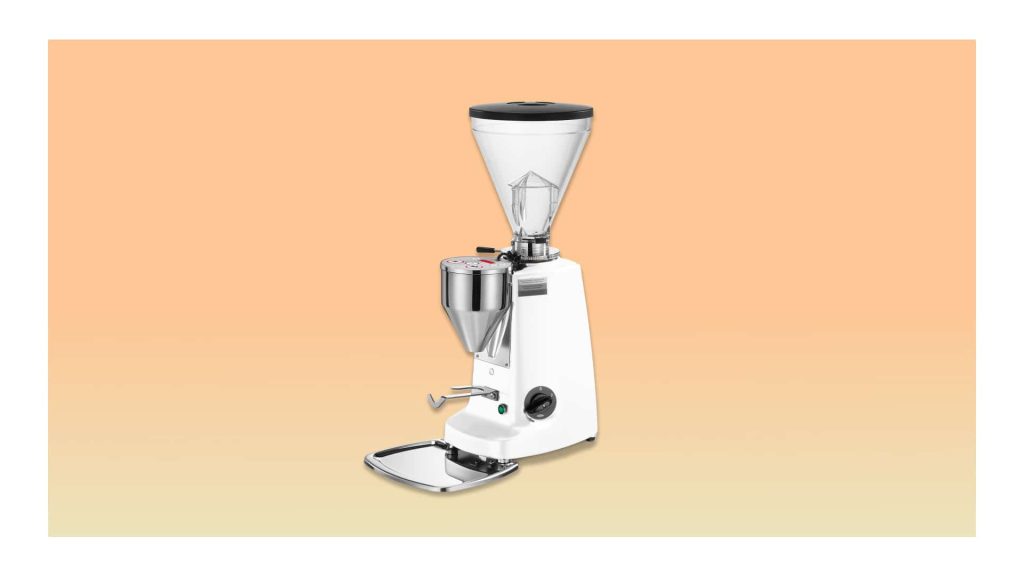 Now available in white. Using advanced aluminum castings, flat 64mm burrs, and a stepless collar for grind adjustment, the Mazzer Super Jolly is the ideal choice for those looking for a truly professional-grade burr grinder for their home setup. The Super Jolly is the grinder that most specialty coffee shops used during the start of the espresso movement in America. It's durability and speed allow for quick dialing in and a lifetime of great espresso. Pair it with a short hopper for a reduced countertop height.
---
Puqpress Mini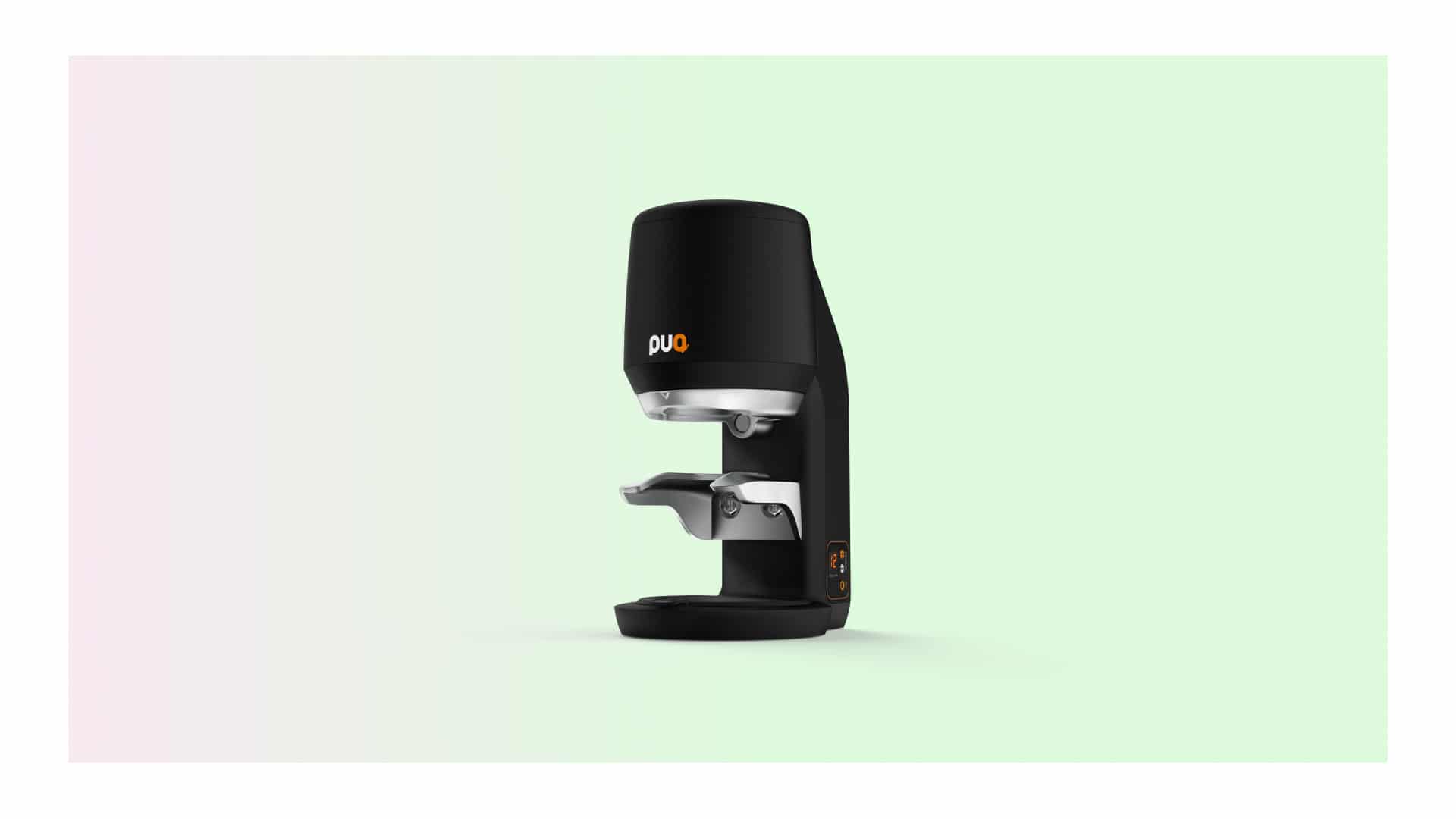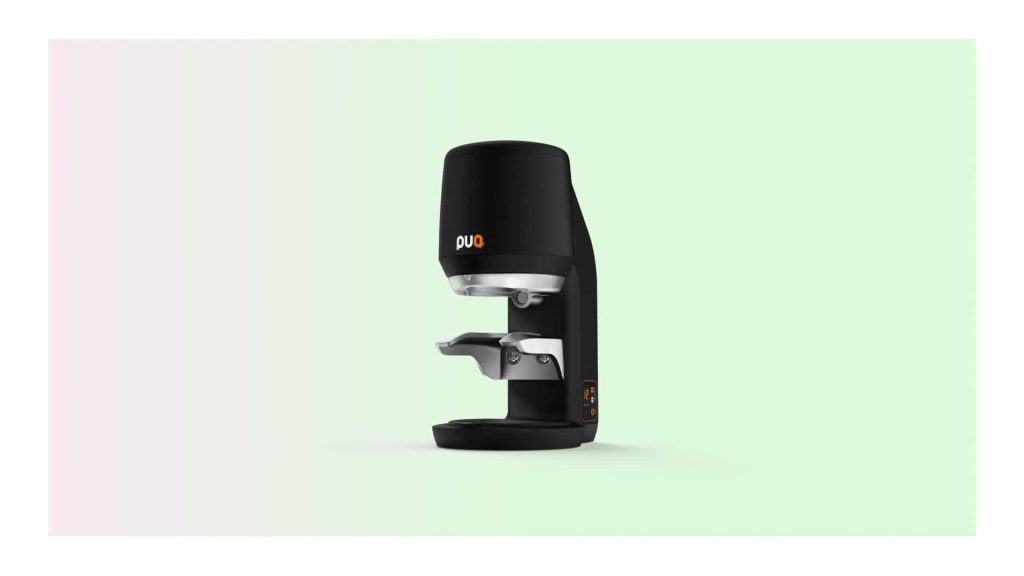 Perfect coffee at home. The Puqpress Mini brings the latest in precision automatic tamping technology to your home espresso setup, giving you a consistent tamping experience with each and every shot. Improve your workflow and consistency, dial-in your tamping pressure, and reduce the wear & tear of manual tamping.
---
Acaia Pearl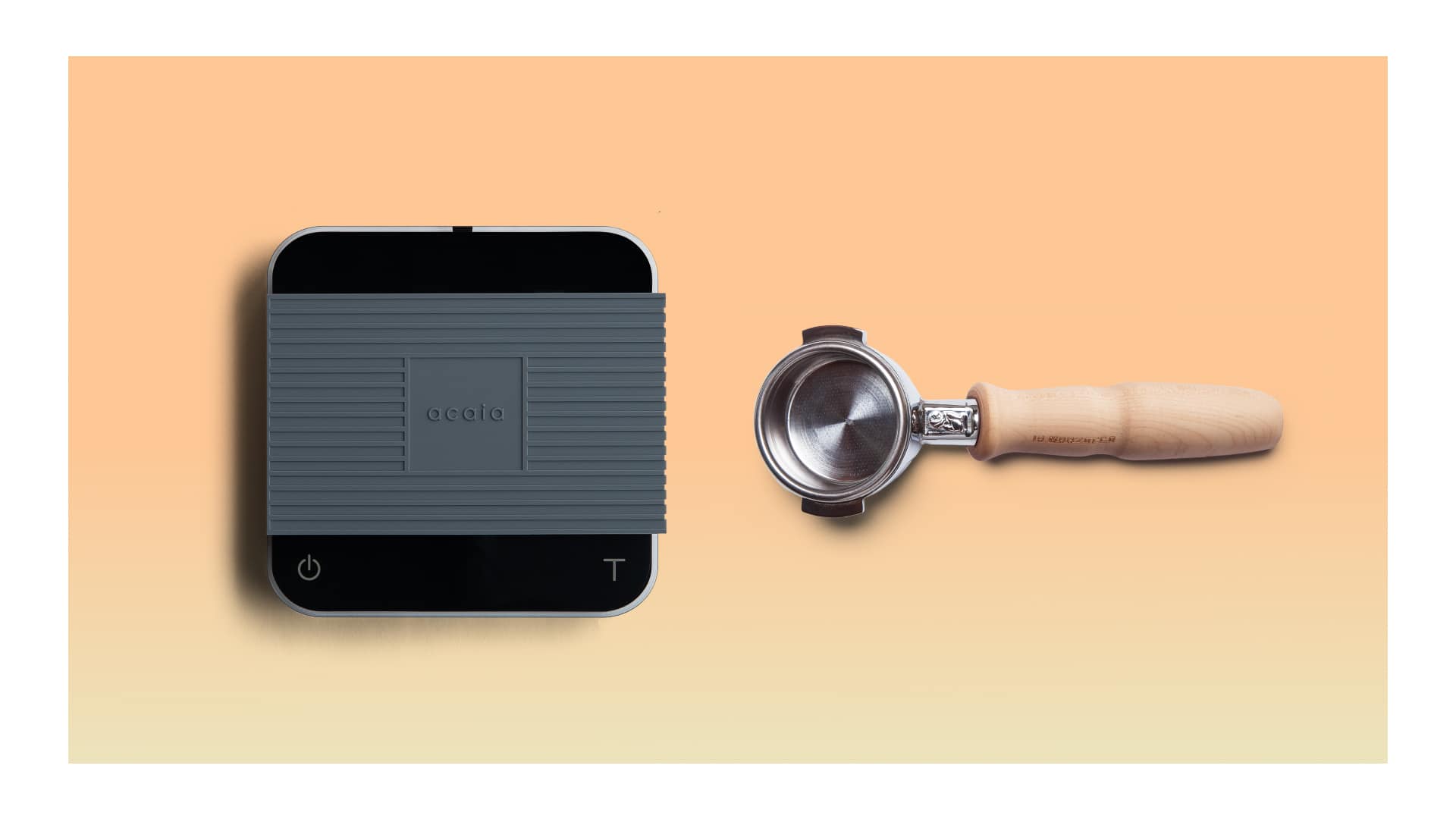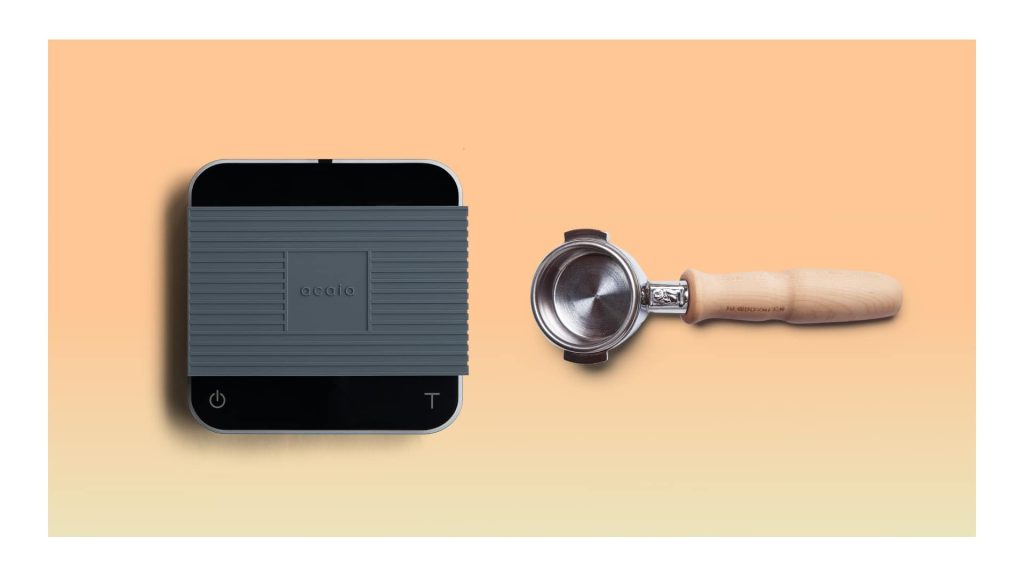 Sleek design combined with laboratory-grade parts make the Acaia Pearl coffee scale the preferred tool in home & cafe setups around the world. Its ultra-fast read time and accuracy are bolstered by zero-tracking stabilization technology. The LED display, built-in timer, and rechargeable power supply make for a seamless brewing experience. Perfect for portafilters and pourovers. Available in Black.
---
Artpresso Solo Tamper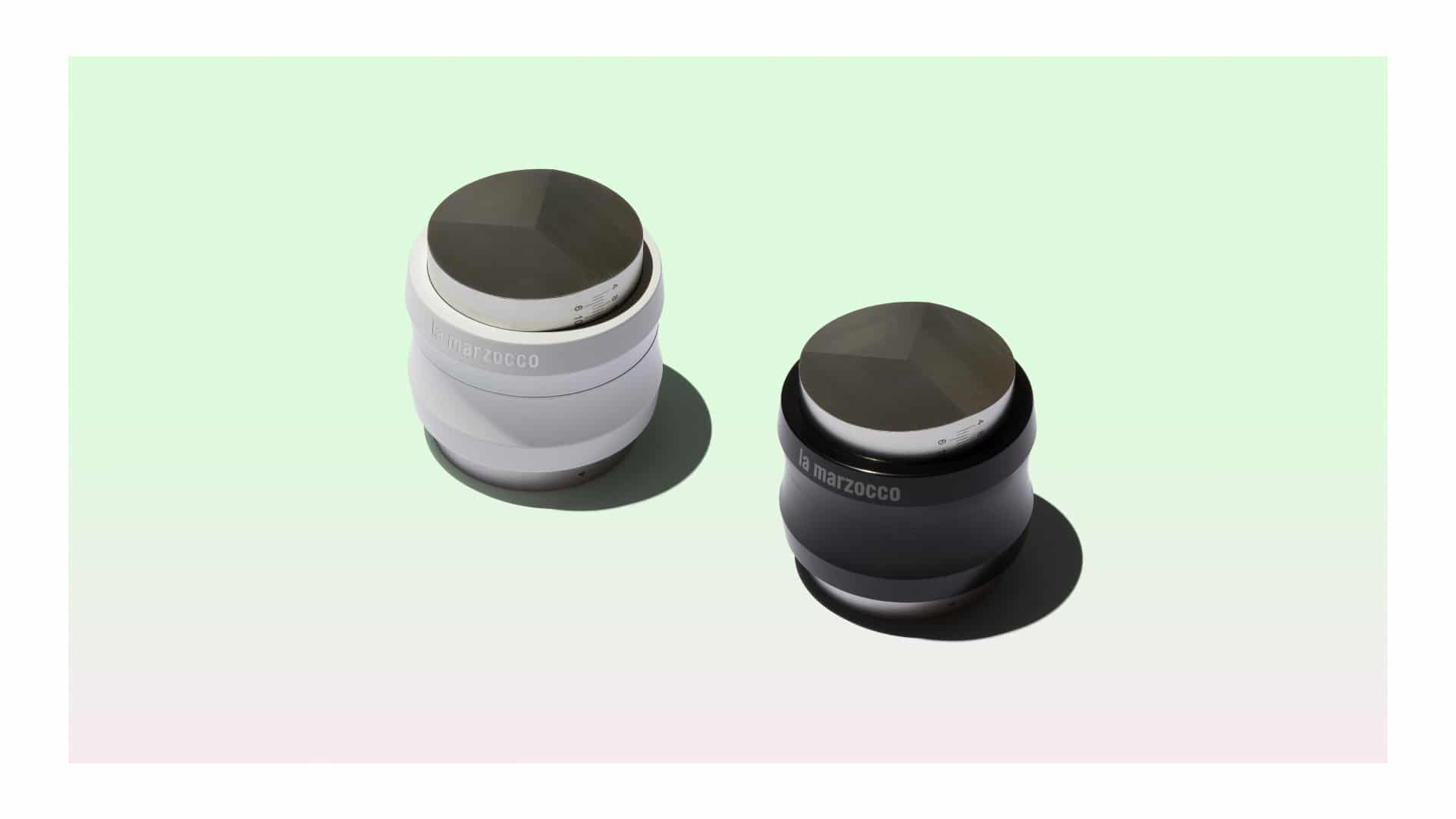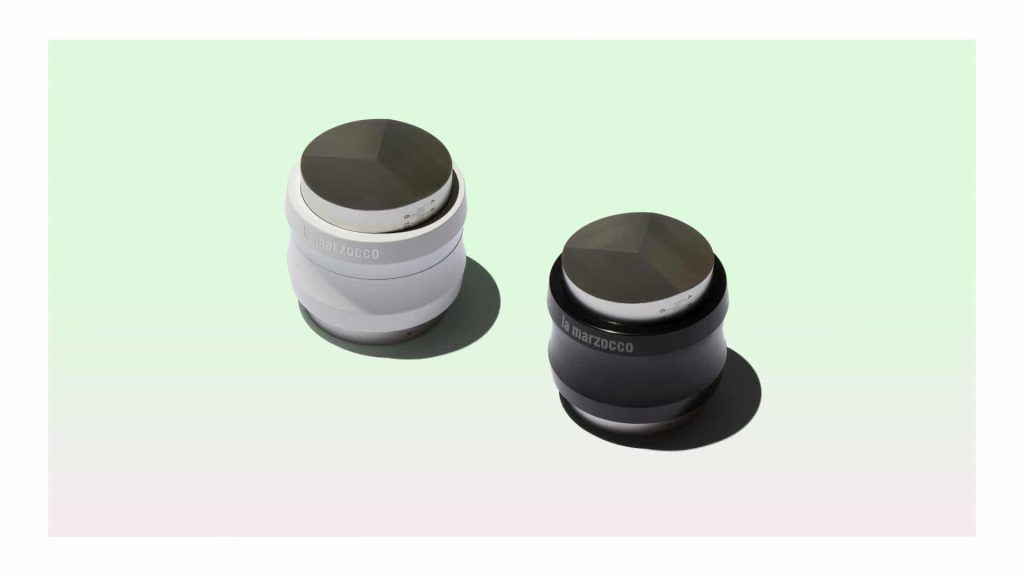 This switch-hitting utility tamper does it all, distributing grounds all across the field and tamping like a champ. Inspired by the Stockfleths distribution method used by baristas around the world, the angled facets ensure that the density of ground coffee is not localized during distribution. Adjustment is stepless, numbered, and available on each side.
---
Saint Anthony Industries Model S Tamper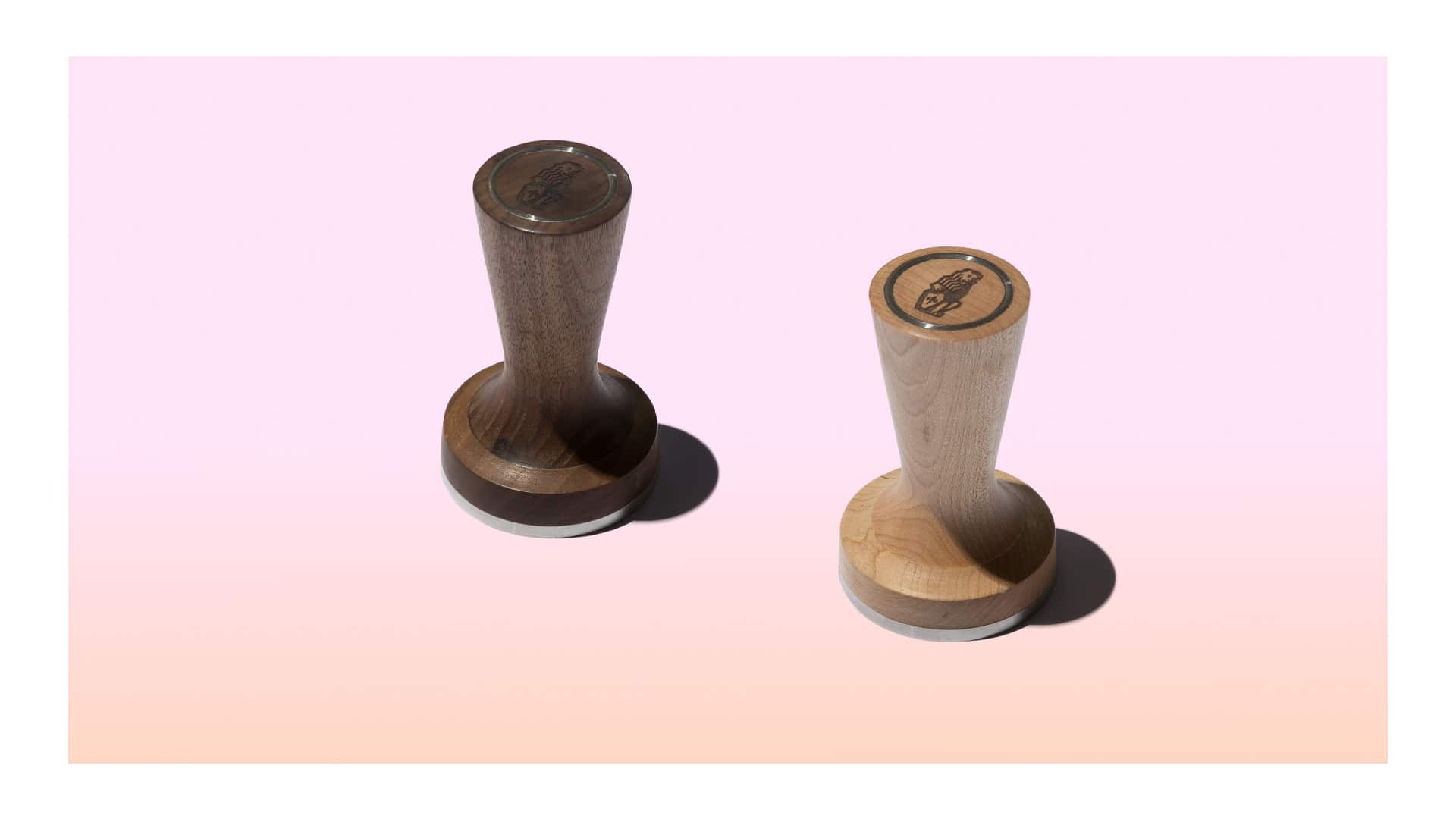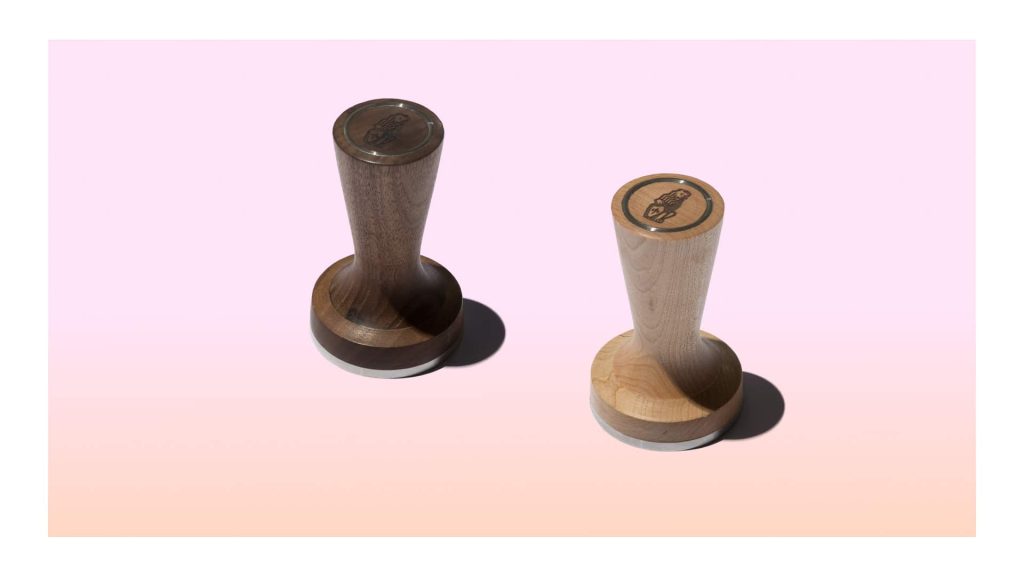 This tamp takes on a classic shape then evolves to solve ergonomic and aesthetic challenges of many traditional tamps. The wood to metal joint is perfectly smooth and a pleasure for your thumb to rest on. The stainless steel base is precisely machined to 58.3 mm. The removable and replaceable base has a slight taper on the sides and is hand polished to a mirror finish. A natural beeswax and lemon oil finish is applied to the handle prior to the final leather buffing.
---
---
☕️