George Howell Coffee
Acton, Massachussetts
April's Espresso Subscription – Subscribe
—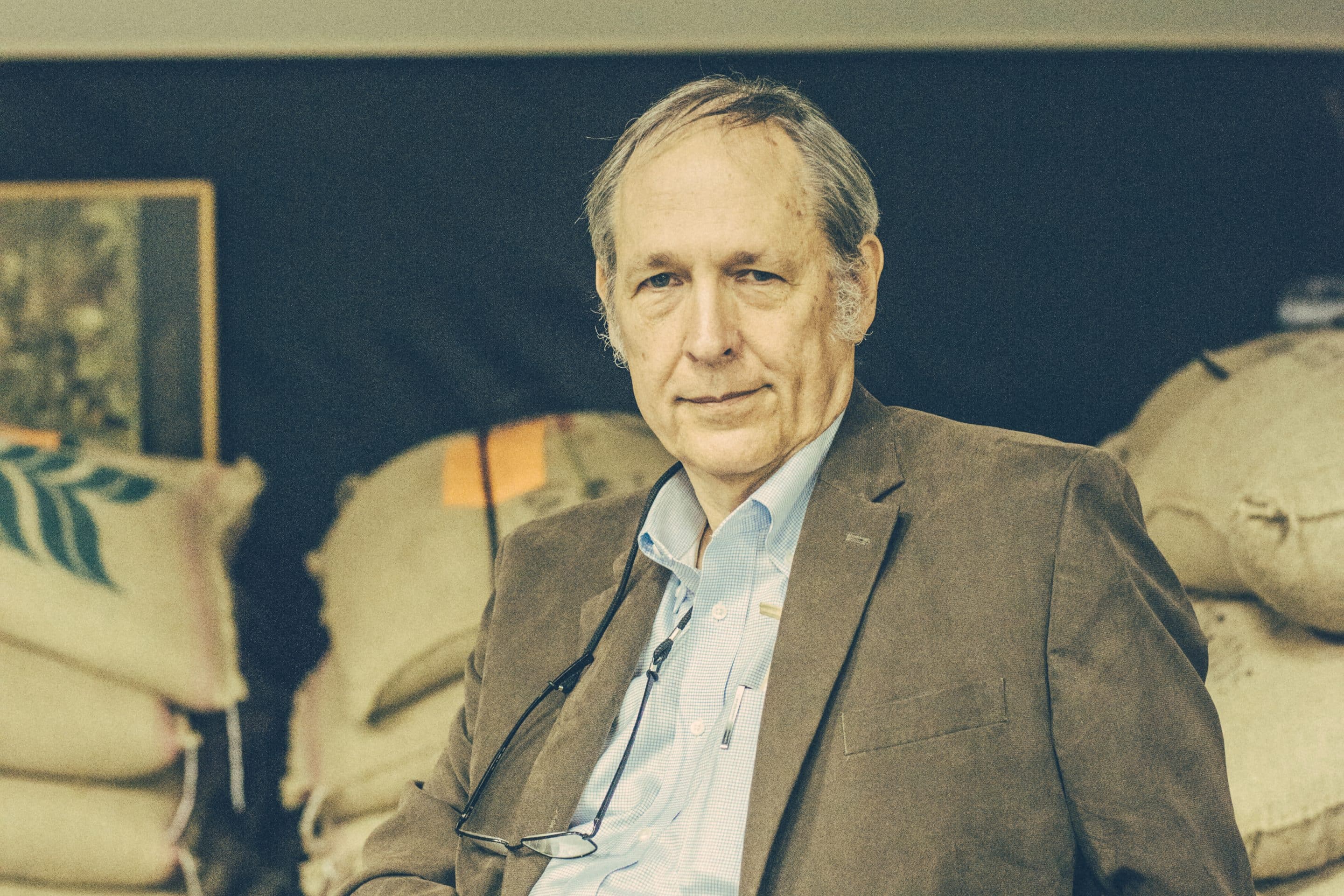 —
George Howell needs no introduction in the specialty coffee industry.
He's an icon here. He's received the Specialty Coffee Association's Lifetime Achievement Award. He sold a 24-store company to Starbucks back in 1994. He's worked with the UN and International Coffee Organization on economic sustainability for coffee farmers. He went to Yale. And oh yeah, he founded Cup of Excellence. George and his team, combined with an incredible network of skilled farmers, consistently puts out some of the best coffees we've ever seen. You can read more about George and his company here—we can't fit it all in this post, but it's well worth your time.
Needless to say, this month's Espresso Subscription shipment is a real treat. We're not only excited to have George Howell Coffee in our Seattle Cafe for the entire month during the SCA expo, but we're thrilled have the chance to send two bags of their espresso to each of you. We asked their Quality Control Manager, Rachel Apple, to give us a more detailed look at each coffee.
—
Mamuto AB—Kirinyaga, Kenya
Black currant, cherry, red plum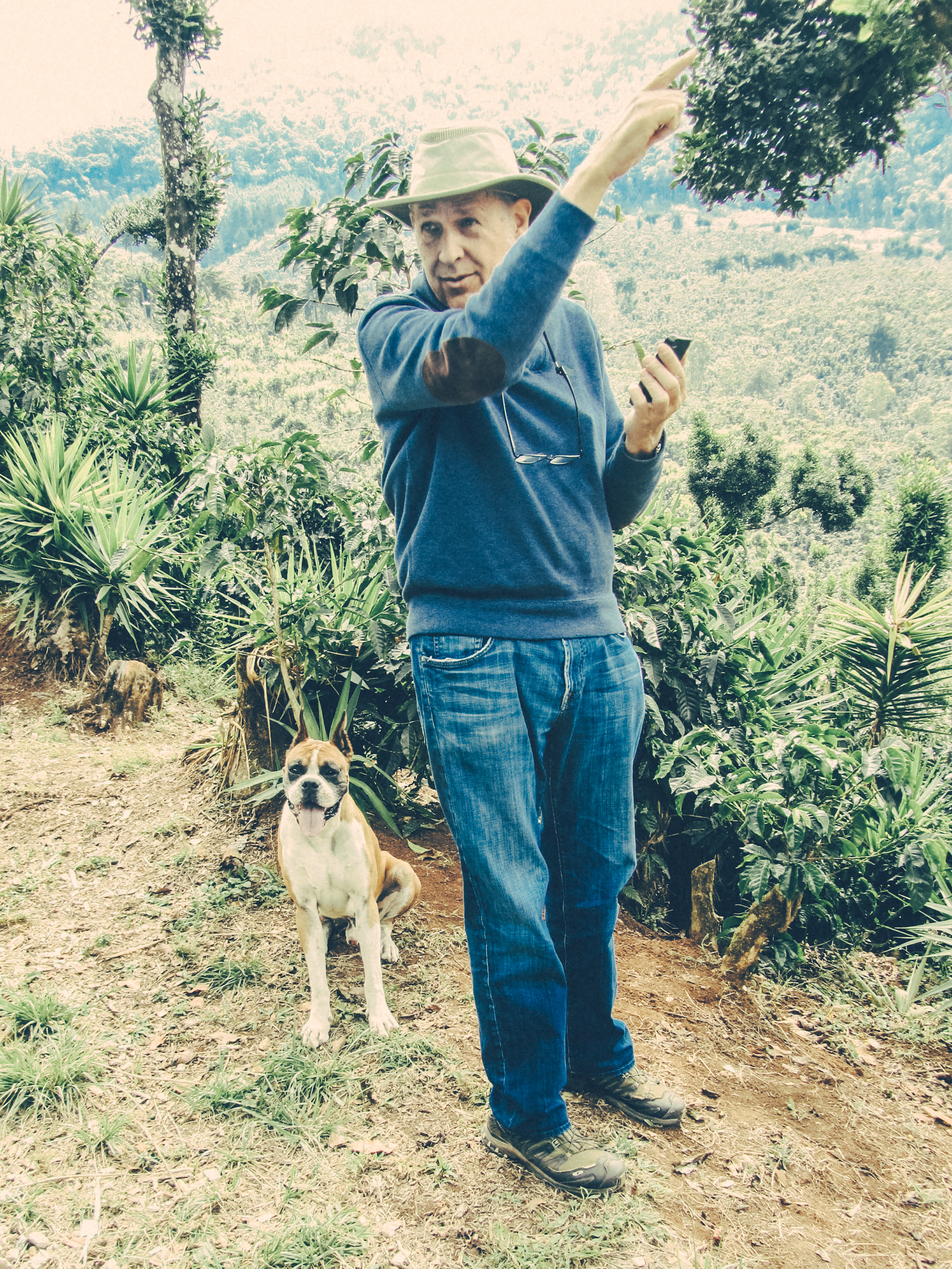 Coffee: Mamuto AB
Origin: Kirinyaga, Kenya
Farm/Farmer/Producer: Mamuto – Walter Paul Mathagu
Elevation: 5,070 ft / 1,550 meters
Tasting Notes: black currant, cherry, red plum
Other Notes: Kenya washed method, December 2016 harvest
About the coffee:
The Mamuto AB is a North Italian espresso roast with strong black currant coated in cherry-coated dark milk chocolate.
Mamuto (whose name means 'father, mother, and children') grows beneath the slopes of the usually overcast seventeen thousand-plus foot Mt. Kenya, looming above to the north. The soil is deep red-orange in a lush green very gently undulating landscape.
Walter Paul Mathagu was an agricultural officer serving the government of Kenya for seventeen years before retiring in 1987. During that entire time Mrs. Mathagu managed the farm. Taking inspiration from their family, Mr. Mathagu explained to me, he and his wife named the farm by combining the first two letters from three words: his name, Mathagu, as the father; Muthoni, his wife's maiden name, as mother; and toto, meaning child or children in Swahili: thus Mamuto. Mr. and Mrs. Mathagu have six children – three boys, three girls. Their son, Patrick Mathagu, is now taking on the mantle of running this great farm.
All the coffee is processed at the farm right through drying. After drying, the coffee remains in parchment approximately six weeks "resting" in protected, aerated bins before being transported for final milling and packaging.
Besides coffee the Mathagus maintain a herd of dairy cattle and grow bananas, maize, beans and macadamia on their 21 acre farm. We continue to buy Mamuto's entire AA and now their AB and Peaberry crops.
The Recipe:
This espresso demands a higher ratio than we usually work within for our espressos. If it's feeling too punchy or dense don't be afraid to pull a longer shot to really let the juicy fruit notes shine!
In: 18g
Out: 43g
Time: 27-33 sec
Pressure: 6 bars
Temperature: 204
Pre-Infusion: no
—
Alchemy Espresso
Almond, chocolate, raspberry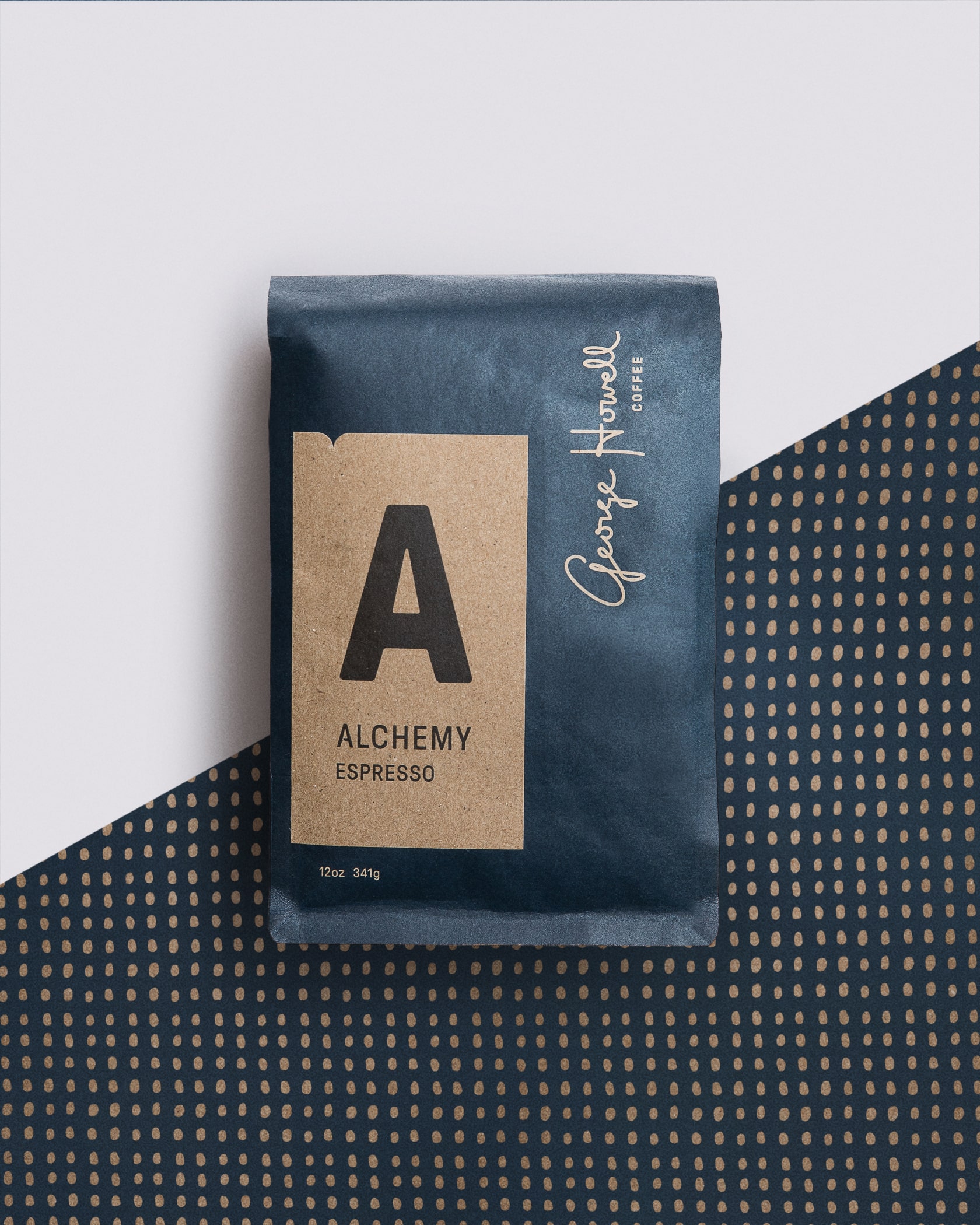 Coffee: Alchemy
Origin: Blend – Costa Rica, Brazil, Guatemala, Ethiopia
Farm/Farmer/Producer: (respectively) Tarrazu, Daterra, La Bendicion, Sidamo
Elevation: varies
Tasting Notes: Almond, Chocolate, Raspberry
Other Notes: A standout by itself or with milk.
This espresso cuts through milk beautifully. Bright, sweet, clean, quick finish.
Our Alchemy blend is carefully designed to be a full-throated, darker style espresso that emphasizes rich bass notes and stands up to milk as its perfect partner. Two coffees form the core of this blend: Daterra Farm dry-processed coffee offers full-bodied, soft fruit notes while our carefully selected, regional Costa Rica Tarrazu coffee adds a touch of extra-smooth liveliness. We then add unique coffees to this foundation every few months to impart new interest, flair and distinctive nuances while staying faithful to Alchemy's central character.
Recipe:
This is a modern take on a traditionally darker blend. Looking for sweet citrus acidity up front quickly followed by deep caramel and semisweet chocolate notes. Makes the perfect cappuccino, if we do say so ourselves!
In: 18g
Out: 38g
Time: 27-32 seconds
Pressure: 6 bars
Temperature: 204
Pre-Infusion: no
☕
---
Not a subscriber?