Featured International Roaster
Fritz Coffee Company + La Marzocco Home
Exciting news for all of our Home Espresso Subscription members: we're sending two delicious coffees from our friends at Fritz Coffee Company in Seoul, KR. Fritz is known and loved throughout the coffee industry, and these coffees can be tough to get in the U.S.—we're pleased to be able to offer them exclusively to our Subscribers.
Below, you'll hear from the Fritz team about each coffee and what makes it so special.
Yours in good espresso,
— The La Marzocco Home Team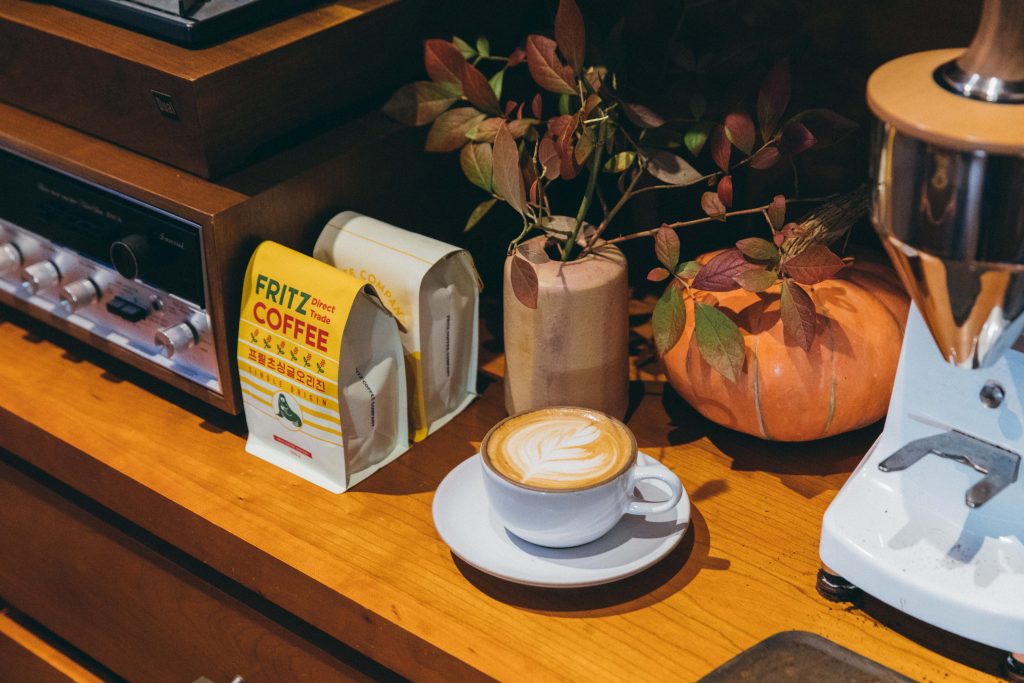 About Us
Fritz is a group of professionals. We started with experts from each part. Most of all, we had a deep sympathy for each other's attitude as professional worker. It is of great interest to the quality of the products we are making. And we all value the lives of the people who make the products. So, if possible, I would like to replace our introduction by writing down the names of our members one by one. We do direct trade and roasting for each sustainable day. And bake bread ourselves every day. Also making design goods that designed ourselves. We'd like to do this for a long time. Thank you.
The Coffees
—
Seoul Cinema
Costa Rica Perla Del Cafe Villa Sarchi Honey 35%
Costa Rica Las Lajas Caturra Perla Negra 20%
Ethiopia Yirgacheff Idido Tulise Natural 10%
Ethiopia Guji Hambella Dabaye Washed 35%

Tasting Notes: Plum, Raspberry, Lemon peel, Assam tea, Sugar
Recipe
In: 20g
Out: 40~43g
Time: 29-31s
Temperature: 93.5c
Pressure: 7 bar
Pre-infusion: 5s
Single Origin
Coffee Name: Herbazu Villa Sarchi Honey
Origin: Costa Rica, West Valley
Producer:  Antonio Barrantes
Elevation: 1,500m
Process: Honey
Tasting Notes: Caramel, Orange, Smooth mouthfeel
Recipe
In: 19 – 19.5g
Out: 40~42g
Time: 30-32s
Temperature: 94.0c
Pressure: 7 bar
Pre-infusion: 5s