Coffee is one of the most universally loved substances on the planet, and it's one that's critical for the continued functioning of tons of different industries. Continuing in our series profiling La Marzocco Home espresso machine users, we have a chat with cinematographer Larry Fong to hear how coffee fits into his movie-making life.
Larry has worked as cinematographer on such films as '300' and 'Super 8' as well as the upcoming 'Batman v Superman: Dawn of Justice'. Between film projects he enjoys travel and culinary adventures which naturally includes the pursuit of great coffee. He currently resides in Los Angeles, and was kind enough to chat with us via email while scouting locations in Vietnam.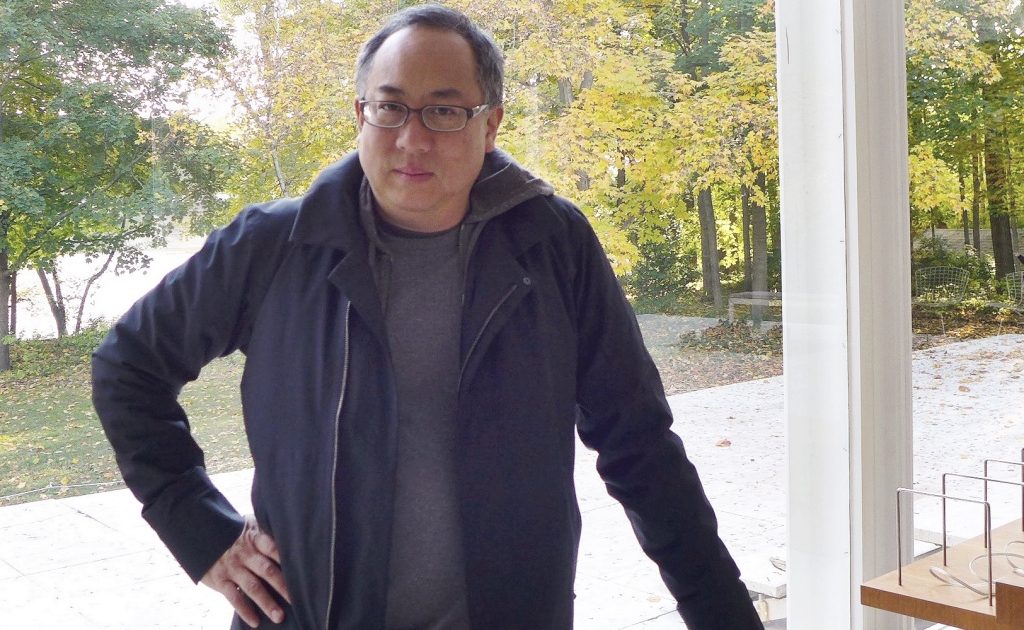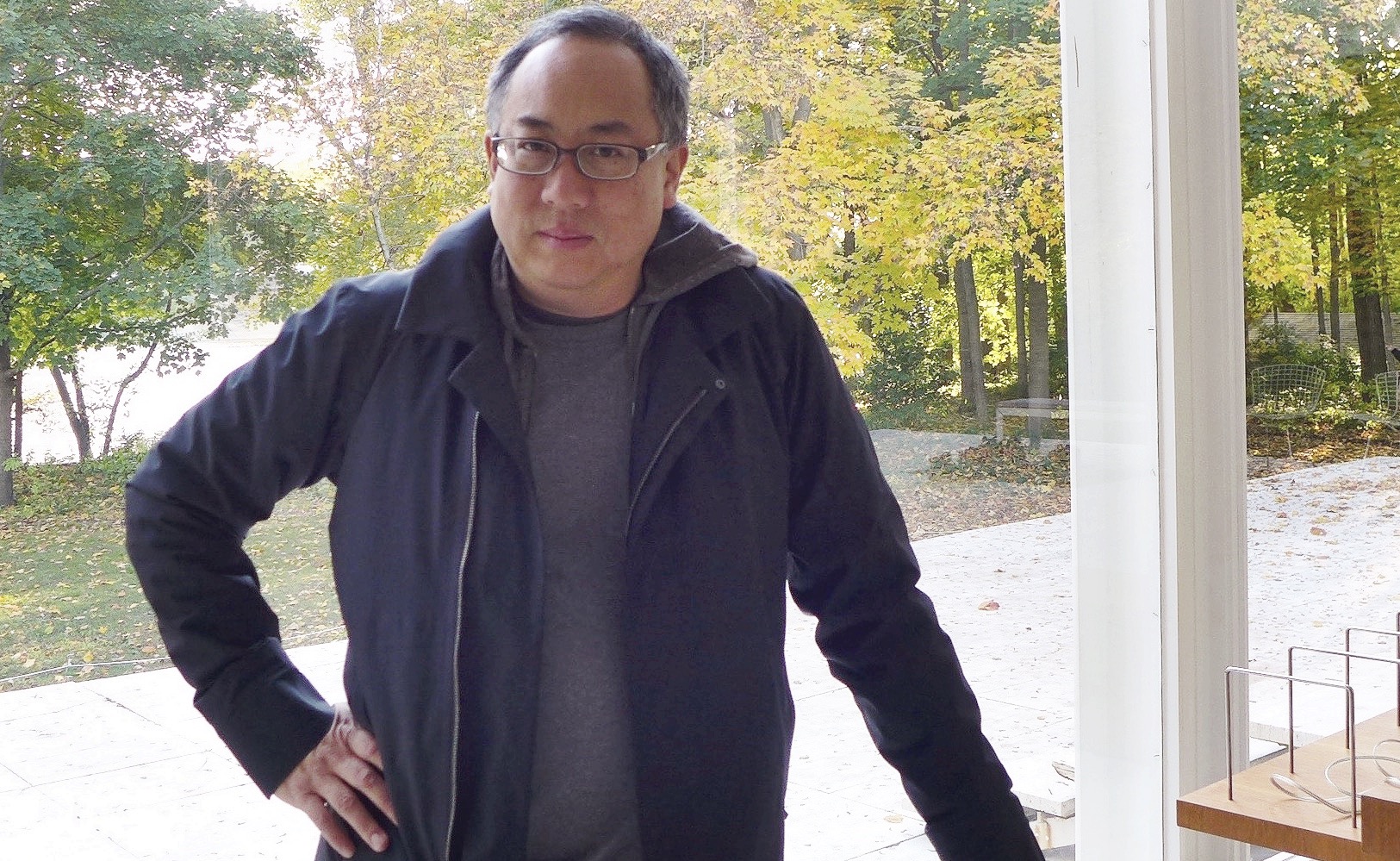 Where did things start for you with coffee at home, and what's your current home setup?
For a long time I just drank coffee as a morning beverage or to wake me up. I never truly enjoyed it, to be honest. A lot of sugar or milk made it palatable. In the 80's, my sister, who lived in San Francisco, sent me Peet's beans and a Chemex set up, long before it was trendy, but I was hopeless.
When I lived in Vancouver, I couldn't help but be overtaken with the coffee culture there. I spent a lot of time at Artigiano and 49th Parallel. 49th even had a Clover machine–but we all know what happened with that. As my appreciation for espresso and its many expressions grew, although I knew it would be a slippery slope, I finally dove in and purchased a Rancilio Silvia. It's a workhorse and a good first machine. I had a great couple years with the Silvia but eventually wanted to upgrade to a double boiler machine. I decided on a La Spaziale Mini Vivaldi II, along with a Baratza Vario grinder. Another good product which served me well.
Last year, after wrapping a very big project, my gift to myself was something I'd lusted over for a very long time—a La Marzocco GS/3. Paired up with a Mazzer Lux D grinder, I feel I have the ultimate setup. I love having friends over and playing barista for the day.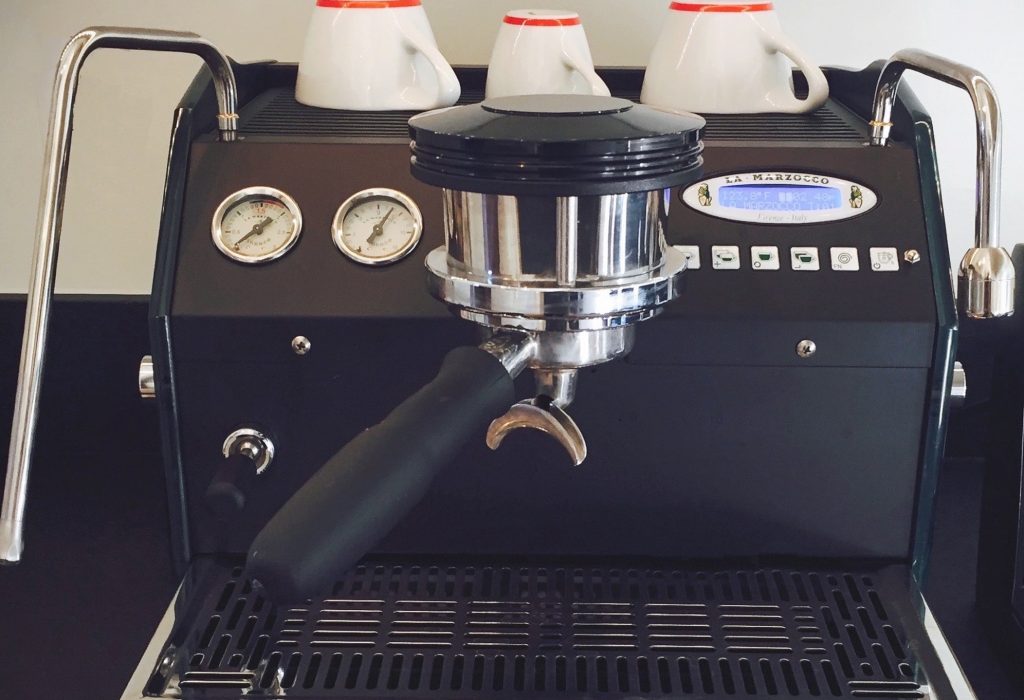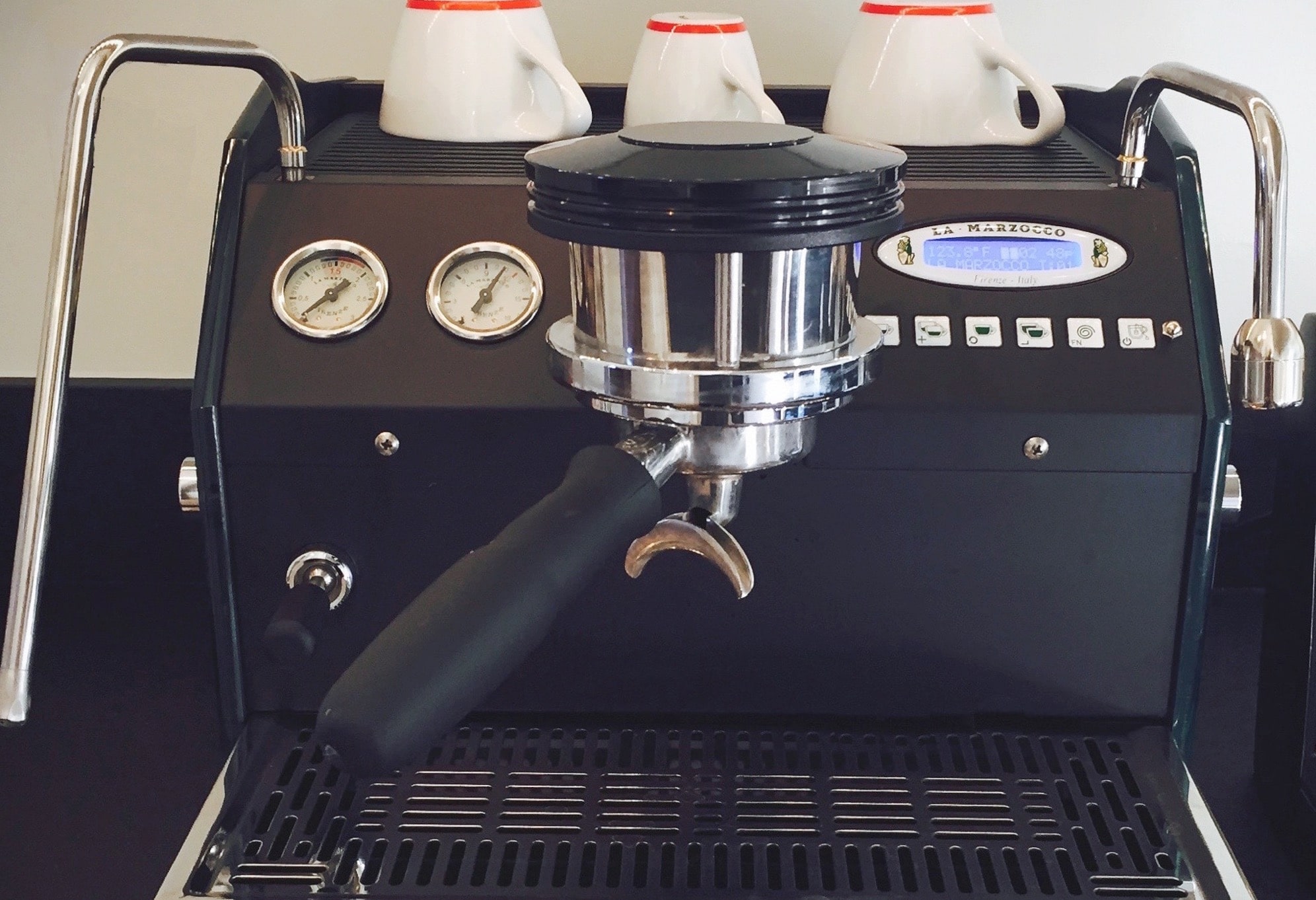 What sorts of drinks do you like to make?
If I'm in a hurry in the morning, which is usually the case, I'll have an espresso. If I make breakfast for myself or friends, maybe cappuccinos. Espressos after dinner, for sure. I'm weaning myself off of lattes, unless it's a long, leisurely Sunday with the paper, say. My coffee mentors tell me it's too much milk and the flavor is diluted. I suppose they're right. I also enjoy macchiatos, and cortados served in a glass–super fun.
What are some of your favorite coffee roasters to make at home?
Back in the day, before Intelligentsia was in L.A., I had their beans shipped out to me. I still like their product, along with 49th Parallel, Verve, and locally roasted Stumptown, Blue Bottle, or Bar Nine. I like to mix it up.
Was there a bit of training or equipment that you feel really took your home coffee to the next level?
The double boiler [in the GS3] made a huge difference for me. I just don't know how anyone can turn out continuous good shots and good steamed milk at the same time otherwise. Is there something I don't know? Also a good grinder. It's true what they say about the importance of a good grinder. The grind is the biggest variable in the system. A lot of internet forums and websites all helped me gain a lot of information about this seductive, mysterious, elusive art.
I attended an Intelligentsia barista class recently, and if I was in Seattle, I would take the La Marzocco class for sure. For those unable to do either, there's a wealth of info on the internet and even on Youtube. There's some good tutorials and info on the La Marzocco website as well.As expected I used a scale regularly, but only when I really paid attention to ratios did things start to make sense and become consistent. Taking a barista class and also finding 'Brew Ratios Around the World' on the La Marzocco Home Blog also helped.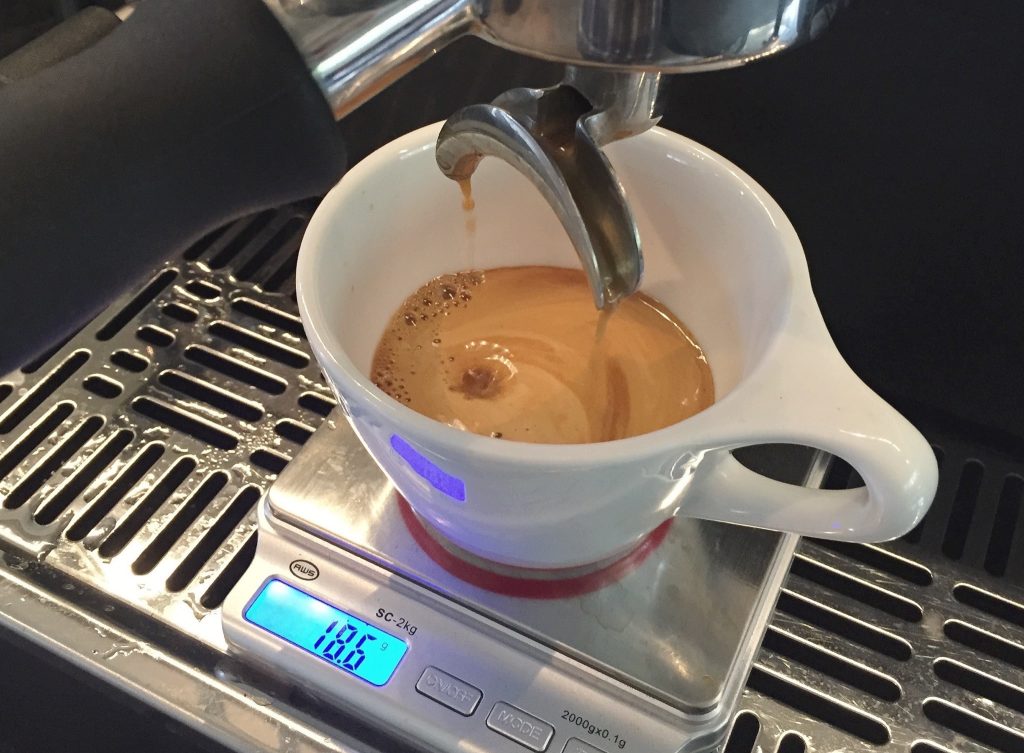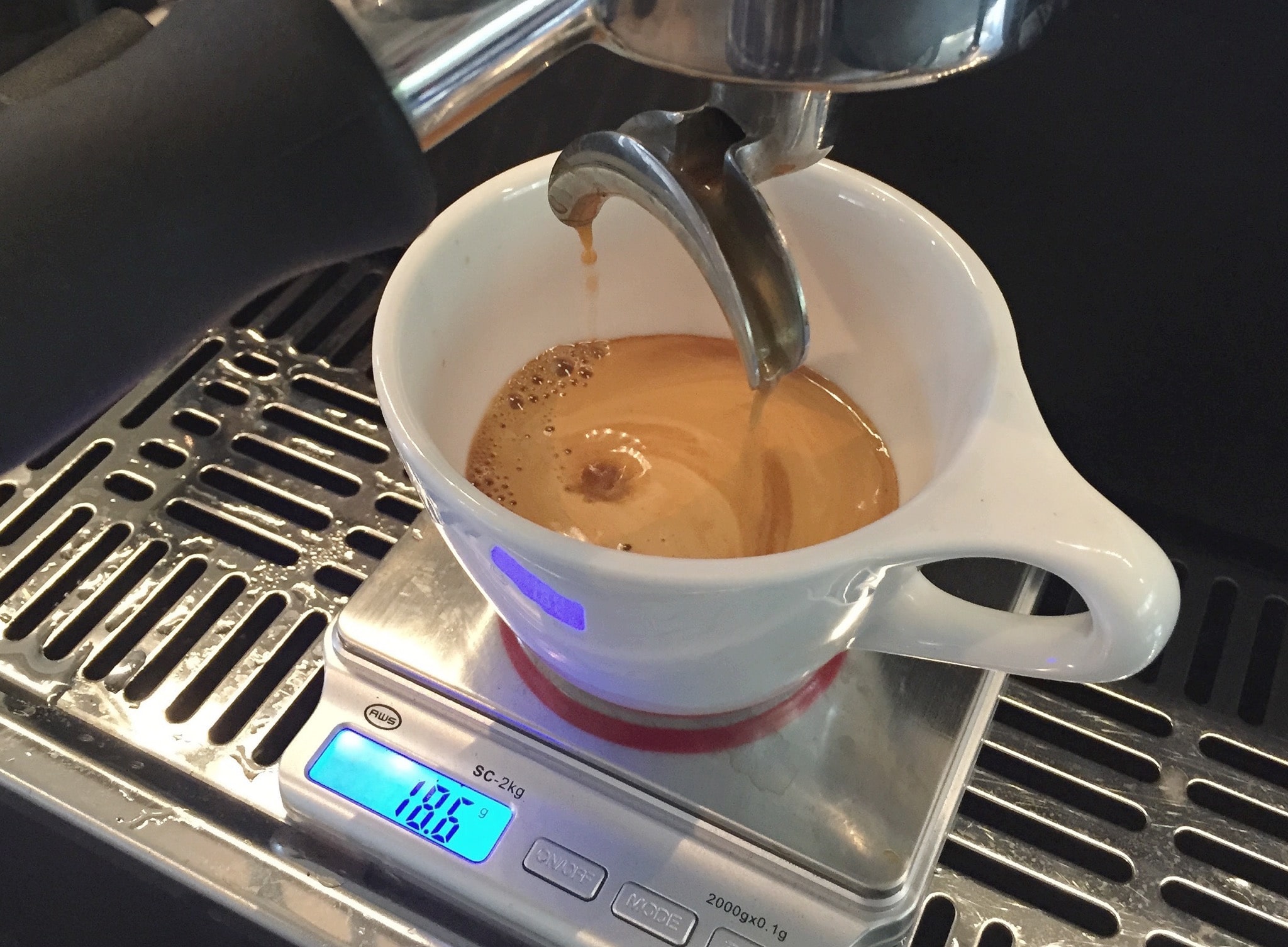 What do you do for coffee when you're on set?
During pre-production, coffee is like any other office—disappointing. Luckily there are usually enough coffee snobs to go for a run to get the good stuff. Sometimes people have Nespressos hidden in their offices. On Batman vs Superman I was thrilled to find our craft service truck actually had a real espresso machine! I donated my steam pitcher and a good tamper and I'm convinced the entire crew was happier, and did a better job, because of it.
---