Thunder Coffee x La Marzocco Home

West Fargo, North Dakota
—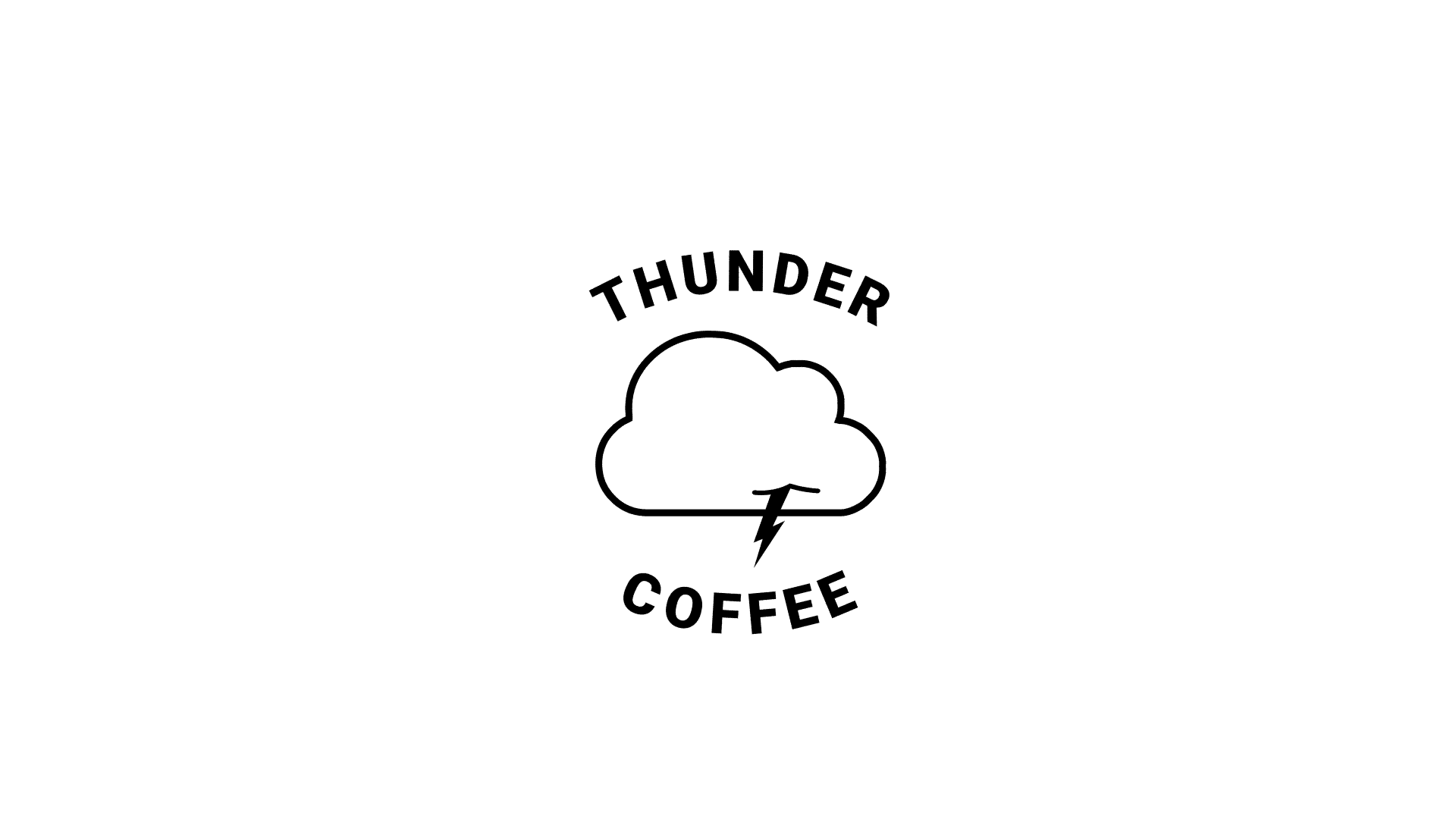 About us:
Up in the windy prairies of North Dakota, Thunder Coffee began in 2017 as an idea between brothers Skyler and Dexter Dutton, and Skyler's then girlfriend Nicole(they married later that year) to bring more great coffee to the Fargo Moorhead area.. Fueled by Dexter's passion for coffee, Skyler's love of serving people, and Nicole's business savvy, Thunder started by serving pour overs and cold brew anywhere and everywhere they could.
After several months of that limited menu, Thunder ordered their first La Marzocco Linea Mini in the fall of 2017. Serving coffee at events, catering weddings, and being the life of any party they could find helped blaze the trail for Thunder to open their first cafe in West Fargo in fall of 2019. During the onset of the covid pandemic, Thunder Coffee needed a way to bring the cafe experience home, leading them to start roasting their own coffee in 2020. Now, after roasting and serving coffee out of West Fargo, Thunder is set to open their second cafe in Brewhalla, a food hall and event space in Downtown Fargo with a grand opening in January of 2023. And yes, thousands of drinks later, that first Linea Mini is still working hard at events all over the region.
———
Old Friend Espresso Blend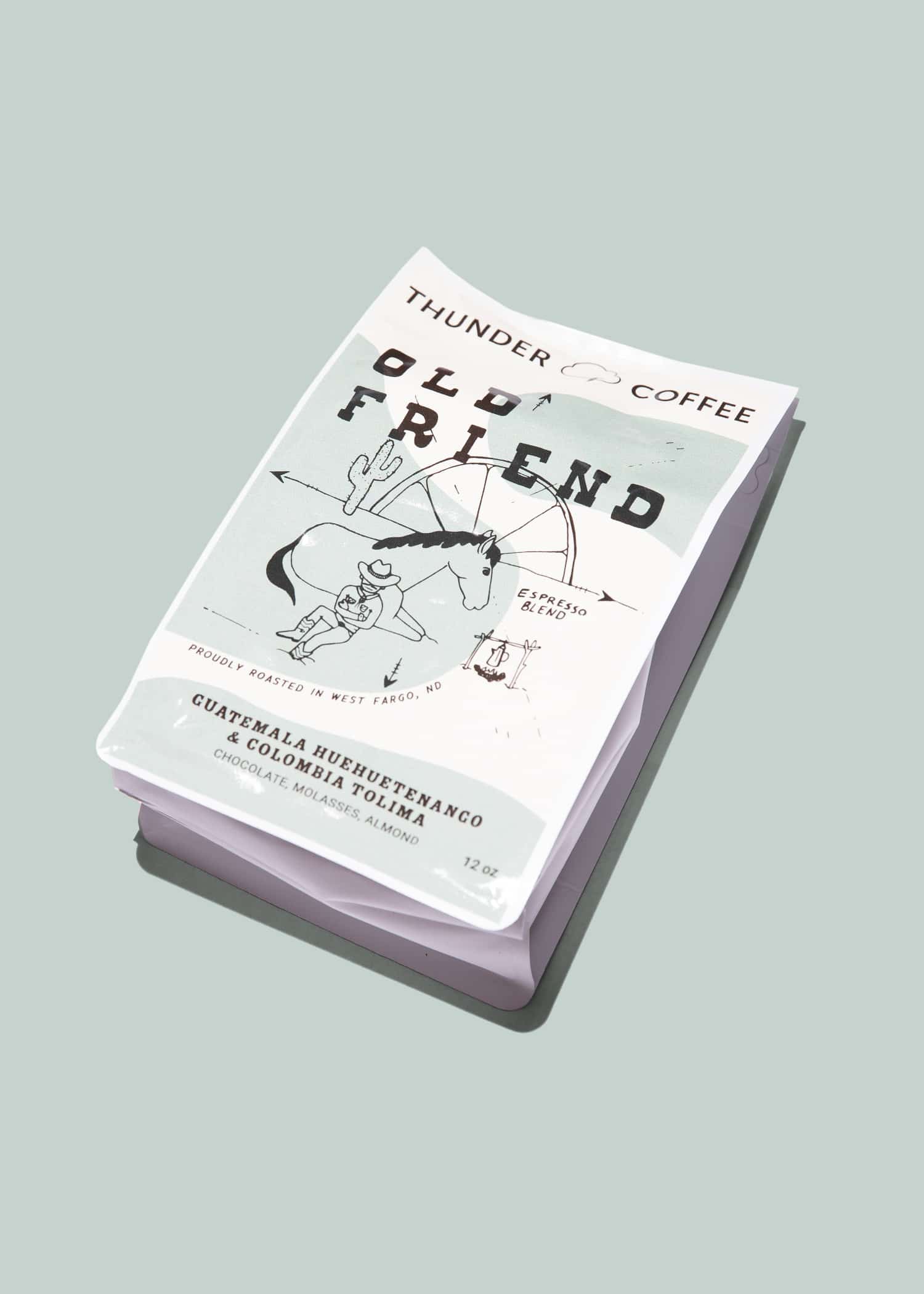 Coffee Name: Old Friend Espresso Blend
Origin: Colombia Tolima, Guatemala Huehuetenango
Producer: Various producers in Colombia and Guatemala
Process: Washed
Tasting Notes: Milk Chocolate, , Molasses, Almond
Chocolatey, juicy, and round. Our Old Friend espresso blend is the workhorse behind our cafe. This coffee works great with milk or on its own, brewed hot or cold, served now or late. Any way you brew it, always trust your Old Friend will greet you with bells on ready to party.
Brewing Recipe
Dose: 18g
Time: 24-32 seconds
Yield: 36g
Temperature: 202 F
Pressure: 9 bar
Preinfusion: N/A
———
All Fringe No Frill | Mapendo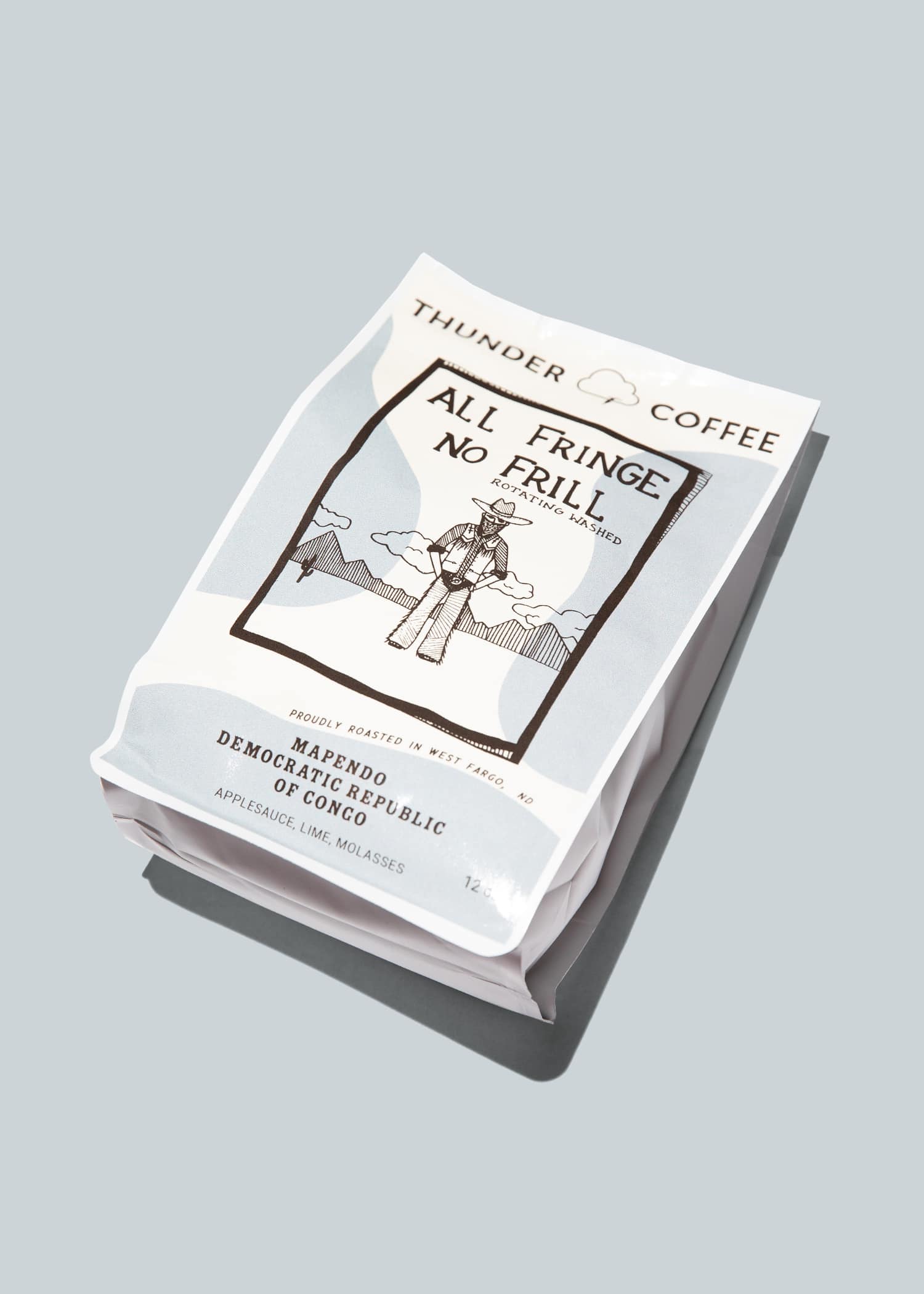 Making its way from Congo, to North Dakota, to you by way of Mighty Peace Coffee, Mapendo(swahili for Love) is syrupy, juicy and complex. This coffee really blew us away with how layered it was, with a lasting finish. The acidity is extremely green apple like, surrounded by a symphony of baking spices, and a body that takes us back to snagging warm gingersnap cookies out of Grandma's cookie jar.
Brewing Recipe
Dose: 18g
Time: 45 – 50 seconds
Yield: 72g
Temperature: 202 F
Pressure: 9 bar