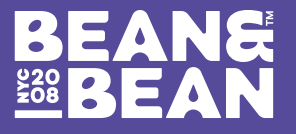 Queens, NY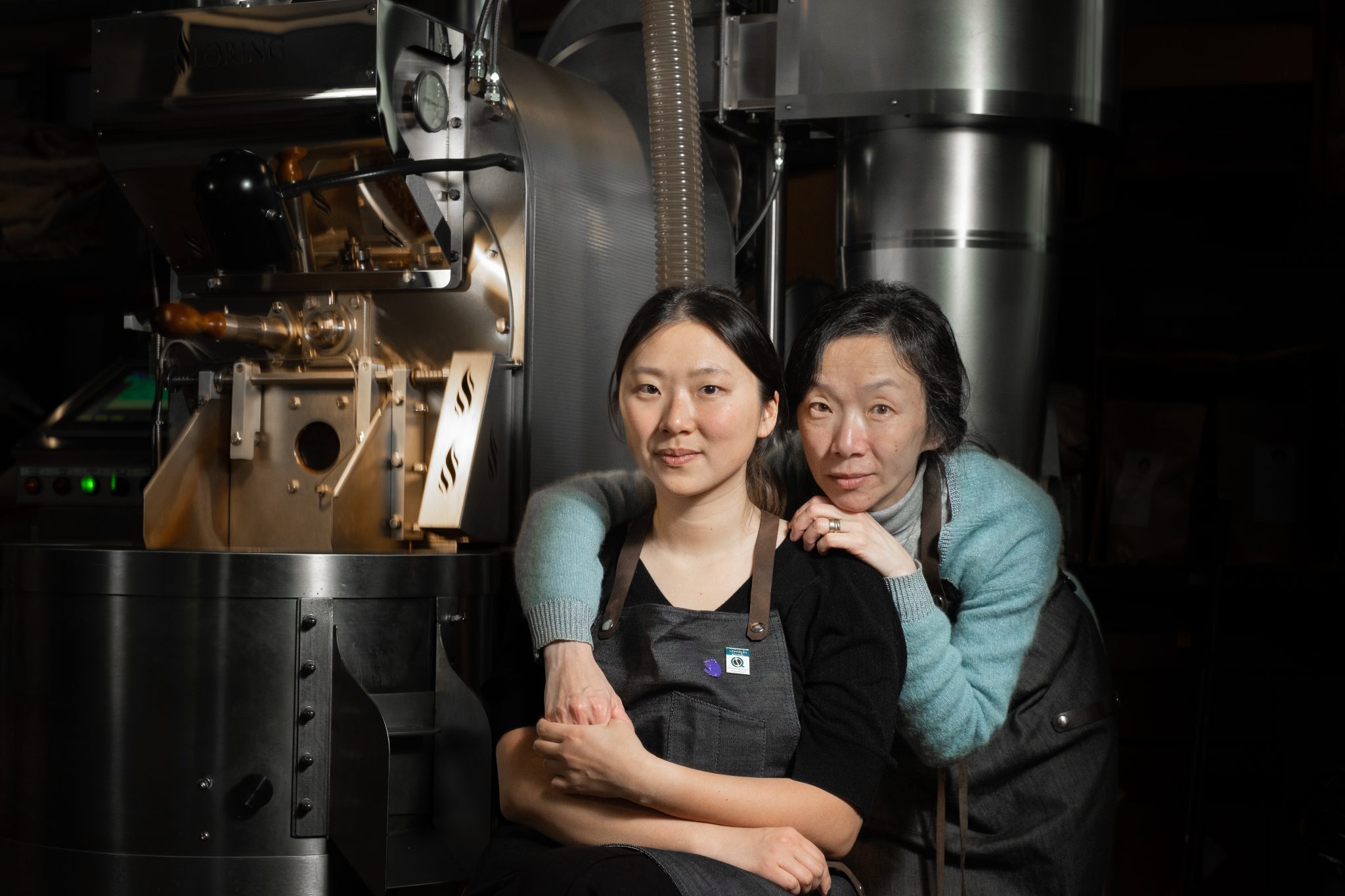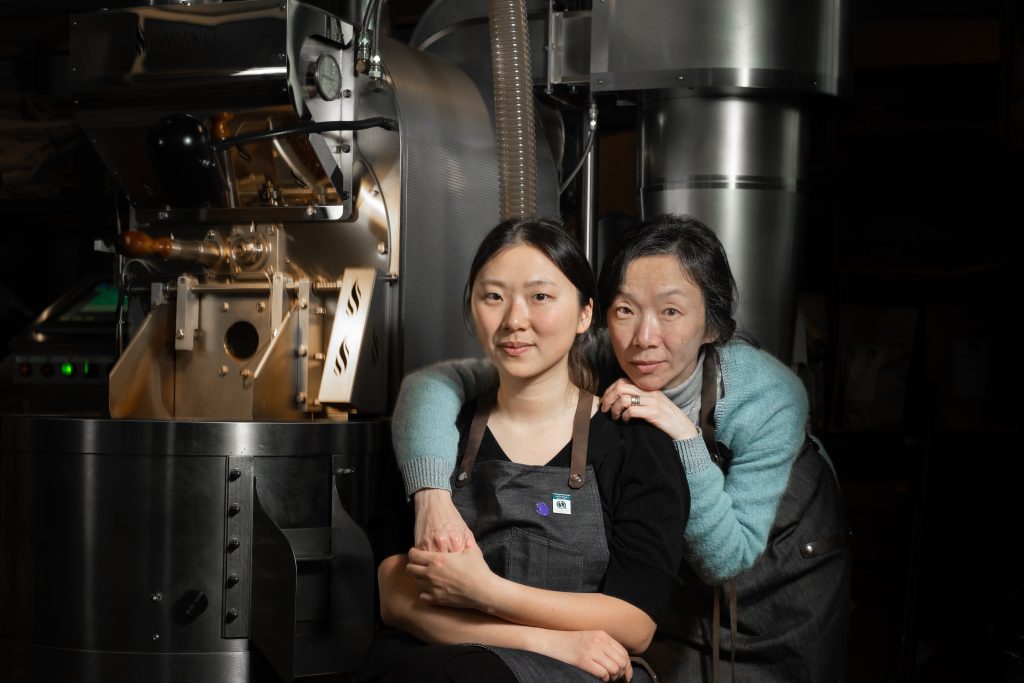 ---
We're Rachel + Jiyoon Han, the Mother Daughter Q Grader Duo™ behind every coffee that gets served at Bean & Bean. Since opening the first shop on Rector & Broadway in 2008, we've grown Bean & Bean to four locations, now with a roastery in Queens, New York.
We're both Q Arabica Graders (AKA the sommeliers of coffee) and we source our coffees with great care. When you drink our coffee, you're not just getting quality; you're also making a promise to do better in the world. At first, we started by sourcing only organic and fair trade certified coffee to ensure environmental sustainability and fair compensation for farmers. But through time, we realized there was more we needed to be doing than that.
Despite comprising half of the coffee workforce, women earn significantly less than their male counterparts and lack access to training and resources. Since we opened doors in New York City in 2008, Bean & Bean has been working to bridge the gender gap in coffee throughout the value chain. Together with our partners, we strive for women to get their fair share from origin to your cup.
Currently more than half of all of our coffee is female-powered. Our goal is to source as much female-powered coffee as possible. When you brew our coffee, you're also brewing change. On behalf of the many mothers, families, and communities that made your coffee possible, thank you for choosing Bean & Bean.
Take it slow and brew it well,
Rachel + Jiyoon, Mother Daughter Coffee Duo
---
Downtown Blend
Origin: South America, Africa, Asia
Producer: COOPAFSI, Titira Primary Cooperative, smallholder farmers
Elevation: 1100-1750m
Process: Washed & Wet Hulled, Raised Beds & Patio Dried
Variety: Catimor, Caturra, Mundo Novo, Typica, Heirloom
Tasting Notes: Roasted nuts, cedar, sweet herbs
ORGANIC + FAIR TRADE CERTIFIED. Created and perfected since 2008 when we opened our first shop in Downtown Manhattan, Bean & Bean Downtown Blend coffee is a blend of beans from three continents: the soft sweetness and fruity acidity of Latin America, the elegant and gentle floral aromas of Africa, and earthy undertones of Asia. Medium-roasted, this signature House Blend has a smooth and creamy note with hints of cocoa, cedar and lemongrass. Coffee is a seasonal crop, so the beans are sourced on a rotation compliant with the seasons. But even with different coffee beans, we have mastered the art of recreating Downtown Blend's intended flavors. For more than 12 years the Mom and Daughter duo have been pouring their love and passion for coffee into this original and well-balanced blend. Taste the coffee that has been fueling New Yorkers for over a decade!
---
Brewing Recipe
Dose: 19 grams
Time: 19-21 seconds
Yield: 60 grams
Temperature: 199°F
Pressure: 5 bar
Preinfusion: 1.5 Seconds
---
Guatemala Orange Honey
Producer: Anabella Meneses
Elevation: 1600m
Process: Pulped Natural/Honey
Variety: Red Caturra
Tasting Notes: Ripe Fruit, Milk Chocolate, Brown Sugar
The origin of this microlot is in finca Chualax. This Red Caturra plot was settled in 2010. Soils are characterized as andisoles with a loamy texture. Plantation has an average of 50% of shade, with a diversity of 2 species. The plot from the plantation has an elevation of 1750 masl, an average temperature 19C and precipitation 1,700 mm annually. Purple cherries were hand-picked and washed with clean water in order to diminish the bacterial load. Then cherries were submitted to submerged fermentation for 12 hours. Cherries were depulped and spread in thin layers into concrete patios. Drying time: 8 days. During the drying process we avoid high temperatures (over 40C) at the surface of the parchment. (It is demonstrated that temperatures over 40C will affect the protein reserves in the coffee bean).
---
Brewing Recipe
Dose: 19 grams
Time: 17-19 seconds
Yield: 60 grams
Temperature: 199°F
Pressure: 5 bar
Preinfusion: 1.5 Seconds
---