April 2021 Featured Roaster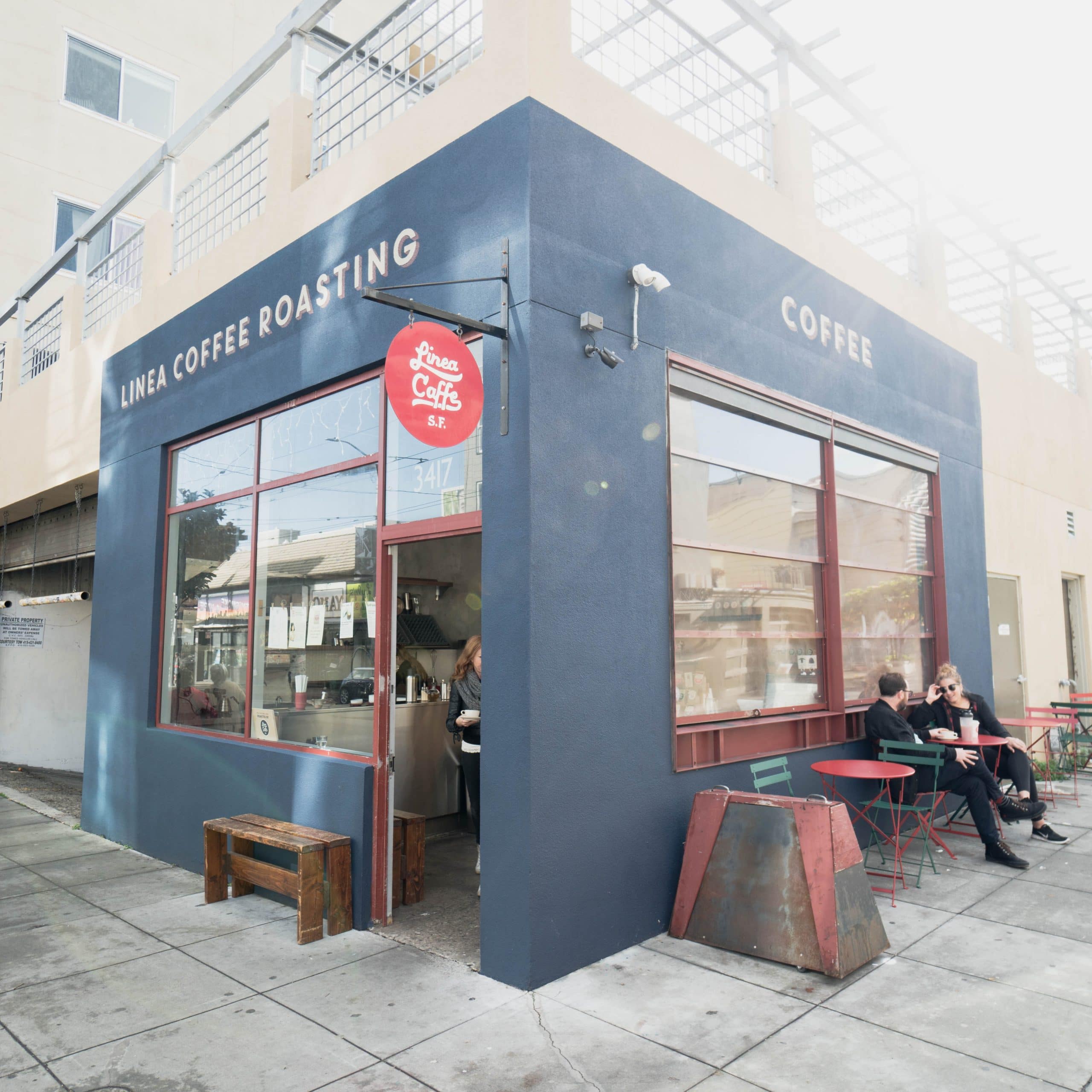 Photo credit: Josh Littlefield
We're thrilled to be working with our friends at Linea Caffe again! You may remember, back in 2019 we sent an experimental espresso blend specifically created for the Espresso Subscription. This month, we're doing another experiment, but we're leaving it to you to be the scientist. Linea has chosen two beautiful coffees roasted for espresso, and we're hoping you'll join us in some espresso-focused blending fun. This post will introduce Linea, each coffee, then progress into a blending experiment you can try at home.
About Linea Caffe
Linea is a San Francisco based coffee roasting company. Linea's renowned for our sweetness forward, award winning coffees, exacting flavor standards and culture of kindness and hospitality. Linea's also known for our longstanding relationships with the world's most quality focused and environmentally friendly coffee producers.  Linea has been named one of Food & Wine Magazine's Best 11 Indie Coffee Shops in America, San Francisco Magazine's Best Espresso, a Thrillist Best New Coffee Roaster and 2020 Good Foods Award Winner.
We love espresso, just like you.
___
Brazil FAF Silvia's Reserve
Silvia Barretto and our friends at Fazenda Ambiental Fortaleza (FAF) produce some of the most delicious coffees anywhere. FAF is at the forefront of Brazil's organic and sustainable farming movement. Linea is thrilled to offer this extraordinary new release from the Croce family.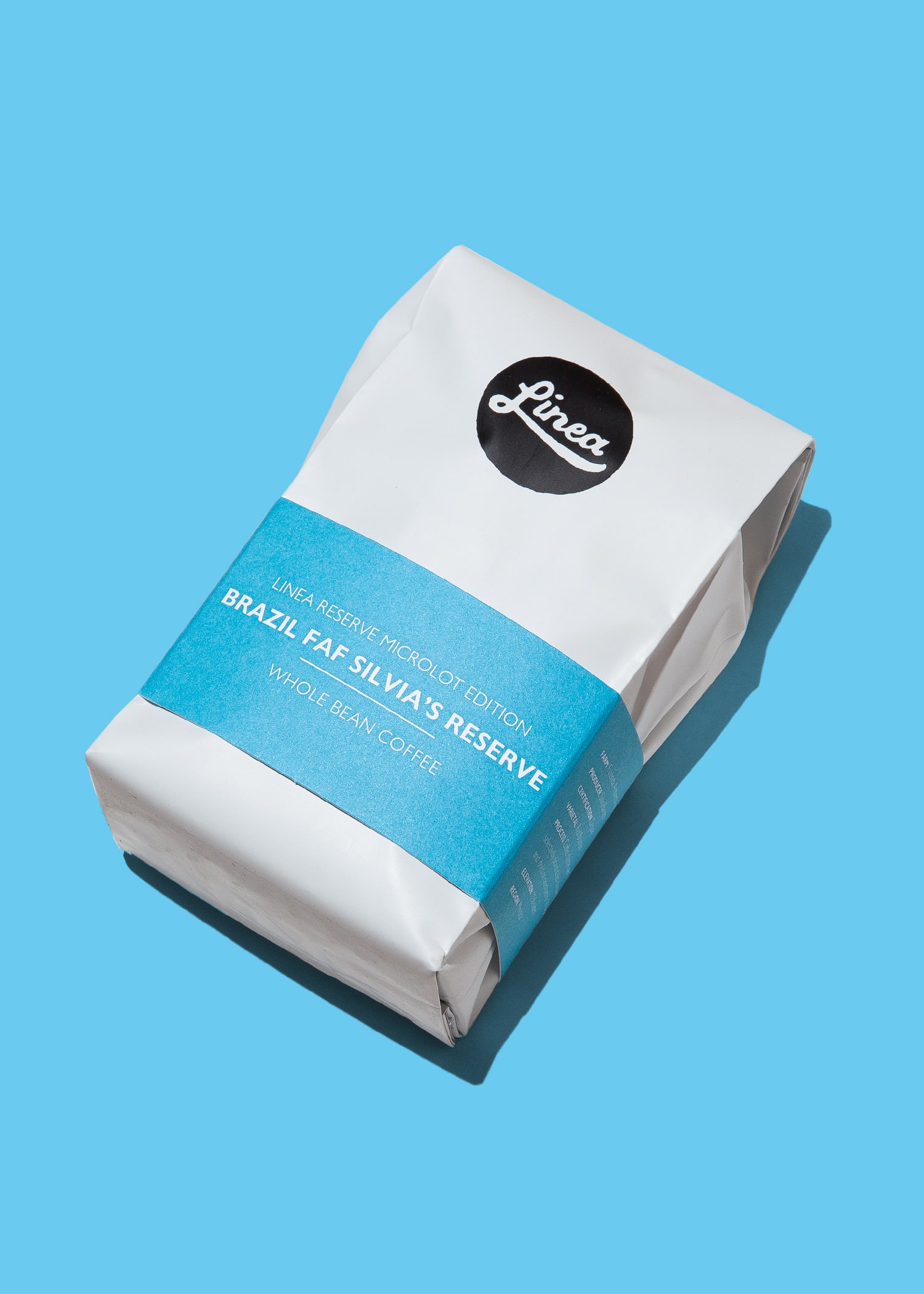 Coffee Name: Silvia's Reserve
Origin: Brazil – Fazenda Ambiental Fortaleza
Producer: Silvia Barretto
Elevation : 1150 meters
Process: Natural, Coffee cherries were selectively hand picked at peak of maturation and dried on raised beds for 14-20 days.
Tasting Notes: Toffee, blackberry, maple syrup  and vanilla. Elegantly sweet and balanced. Honey-noted finish.
Brewing Recipe
In: 19 grams
Out: 24 – 26 grams
Time: 24 seconds
Temperature : 200 F
Pressure: 8.75 bar
Pre-infusion: none
Other: Thick-syrupy body. Exquisitely balanced.


———
Ethiopia Suke Quto Reserve
For the past several years, coffees from the Suke Quto Farm have received international acclaim for their exemplary quality and delicious flavors. Suke Quto is a model for sustainable, organic agriculture and environmentally friendly growing practices.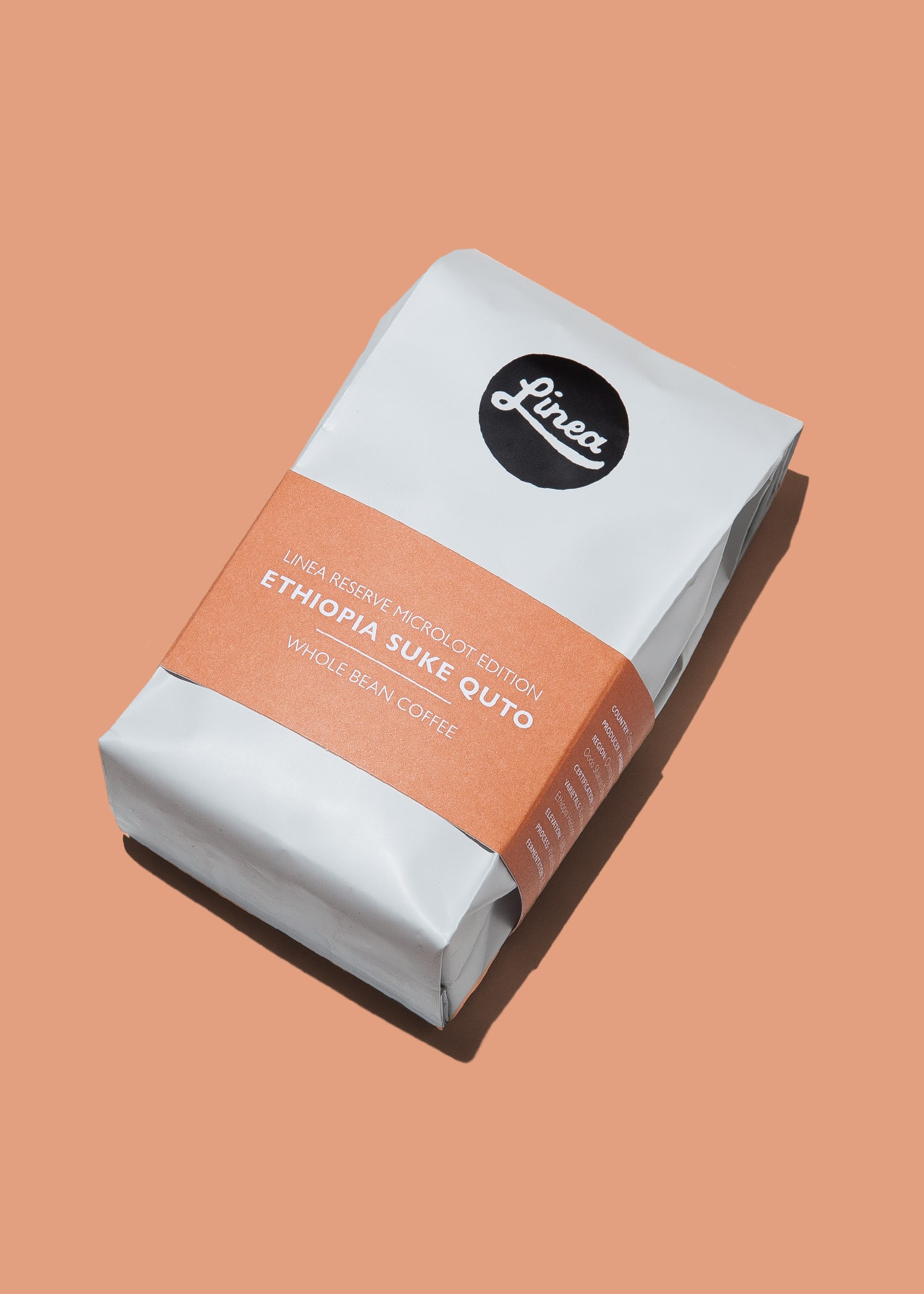 Coffee Name: Ethiopia Suke Quto Reserve
Origin: Ethiopia – Guji Zone, Shakisso District
Producer: Tesfaye Bekele
Elevation: 1800–2200 meters
Process: Honey – sun dried on African raised beds
Tasting Notes: Phenomenally sweet floral aromatics. Honey, peach blossom, nectarine, vanilla, sugarcane and casaba melon. Integrated sweet lime acidity. Gorgeously balanced cup. Extremely clean and sweet. Long elegant finish.
Brewing Recipe
In: 19 grams
Out:  25 -28 grams
Time: 24 – 26 seconds
Temperature : 200 F
Pressure:  8.75 bar 
———
Linea Blending Experiment
When thinking about the attributes of espresso that people love, we think of sweetness, acidity, complexity and viscosity. Single origin espresso is usually able to highlight many of these attributes, but usually some are lacking when you are using a bean from a single variety and location. Blending allows the roaster to accentuate the best attributes from several beans to create an espresso experience that encompasses all of the attributes we love.
Throughout the history of espresso, roasters have blended 10-15 different beans to create the flavor experience they are aiming for.
We wanted to give you the opportunity to experience how we approach our Linea Reserve Espresso blend with two different beans as a baseline to help you think about blending.
Coffee #1 – Brazil FAF Silvia's Reserve – This coffee contributes viscosity, sweetness and chocolate notes to give the espresso a decadent taste and feel
Coffee #2 – Ethiopia Suke Quto – This coffee provides citrus notes, acidity and floral sweetness that adds brightness and floral notes to balance out the bass notes of the espresso.
The Experiment
We will take you through 5 different recipes so you can see how different coffees build an espresso profile and compliment each other. These two coffees are the current coffees we are using in our Linea Reserve Espresso blend. This will give you a chance to peek into our process.
Things to Consider
Purge: Depending on the grinder you are using, you will want to run a few grams of coffee through the grinder to purge the last coffee. With a Lux grinder, we recommend an 11 gram purge. If you are using a single dose, zero retention grinder like the Kafatek or Niche, you can skip this step.
Dose: We will be using 19 grams for each of our doses with a target of 30 grams out. Both of these coffees have similar densities, so it allows us to use the same grind setting with only minor variances in flow rate.
Timing: You might want to split these up over 2-3 days as this experiment may get you a bit caffeinated. You could also take sips of each and not finish them. It is fun to taste them all in one experiment, but please be careful! Shots should run 25-35 seconds.
Espresso #1 – Single origin Brazil (19 grams of Brazil)
Espresso #2 – Single origin Ethiopia (19 grams of Ethiopia)
Espresso #3 – 50/50 Brazil/Ethiopia (9.5 grams of Brazil and 9.5 grams of Ethiopia)
Espresso #4 – 20/80 Brazil/Ethiopia (3.8 grams of Brazil and 15.2 grams of Ethiopia)
Espresso #5 – 80/20 Brazil/Ethiopia (15.2 grams of Brazil and 3.8 grams of Ethiopia)
Did you have a favorite? The 80/20 Brazil/Ethiopia is the closest to the current Linea Reserve Espresso. Let us know by email how you liked the experiment and what you learned! Home.usa@lamarzocco.com
---
☕️
The La Marzocco Home Espresso Subscription is designed to help home baristas improve and perfect their craft. Enjoy world class espresso and in-depth advice from some of specialty coffee's most respected roasters delivered to your doorstep each month. Subscribe now for $39/month.