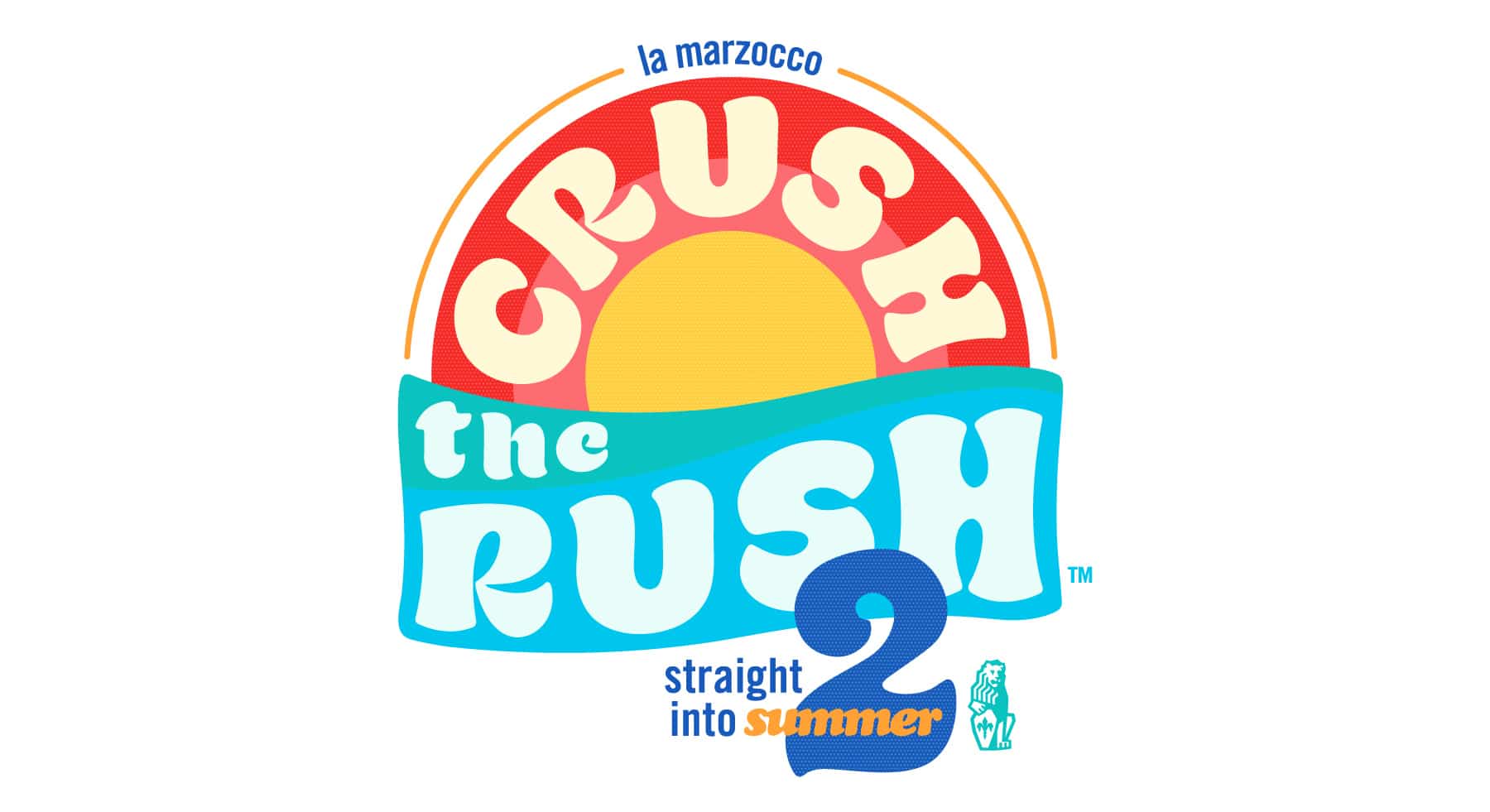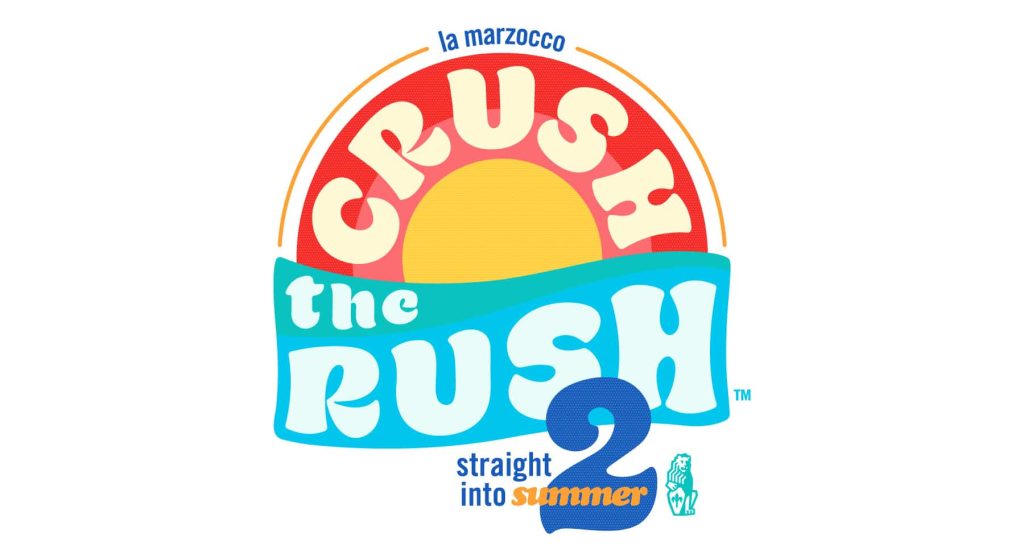 We're excited to announce that we're hitting the road this summer! We had such great time with you all at Crush the Rush Seattle, that we're going to hit the road for the rest of the tour through San Francisco, New York City, Chicago, and Nashville.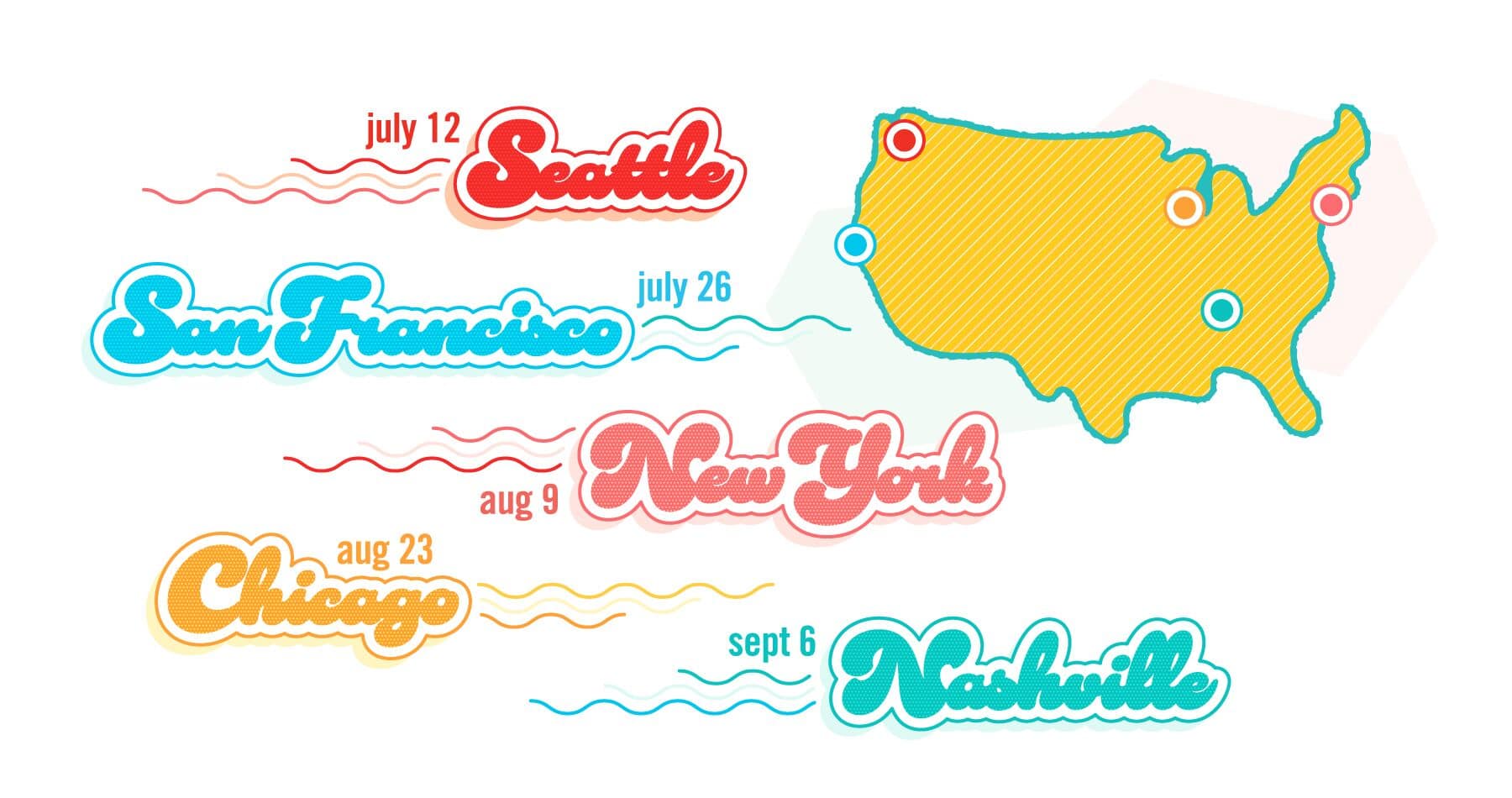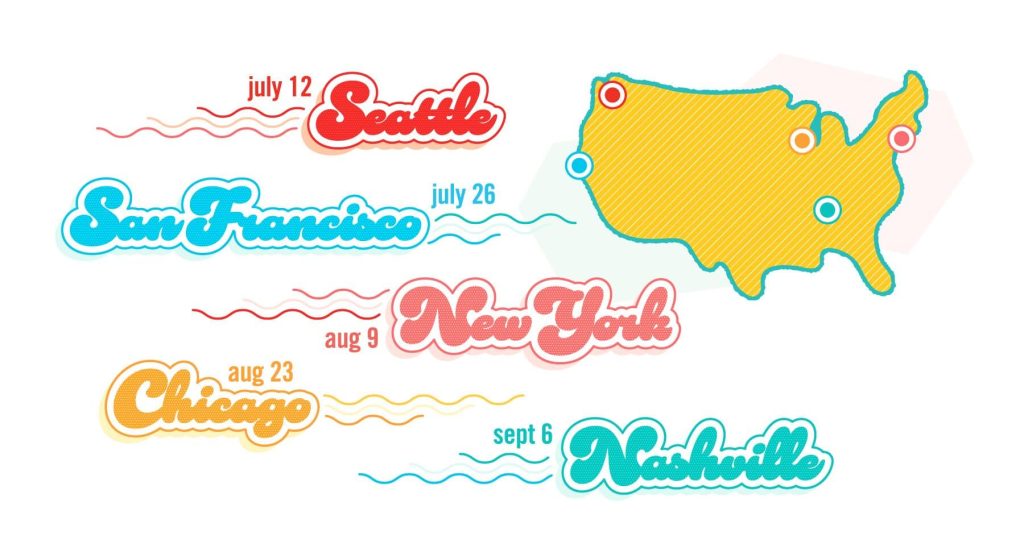 At each stop along the way, join us throughout the day during Crush the Rush for home espresso Q&A's, machine demos, and the official Crush the Rush Learning Sessions.

Our team will be on hand making espresso, giving Linea Mini & GS3 demos, and answering any and all home espresso questions. We'd love for you to drop by to say hi, or stay awhile and attend the learning sessions.

Later that night, you're also invited to come back to watch the excitement of the official Crush the Rush competition.
The general schedule for each event will be the same, and can be found below.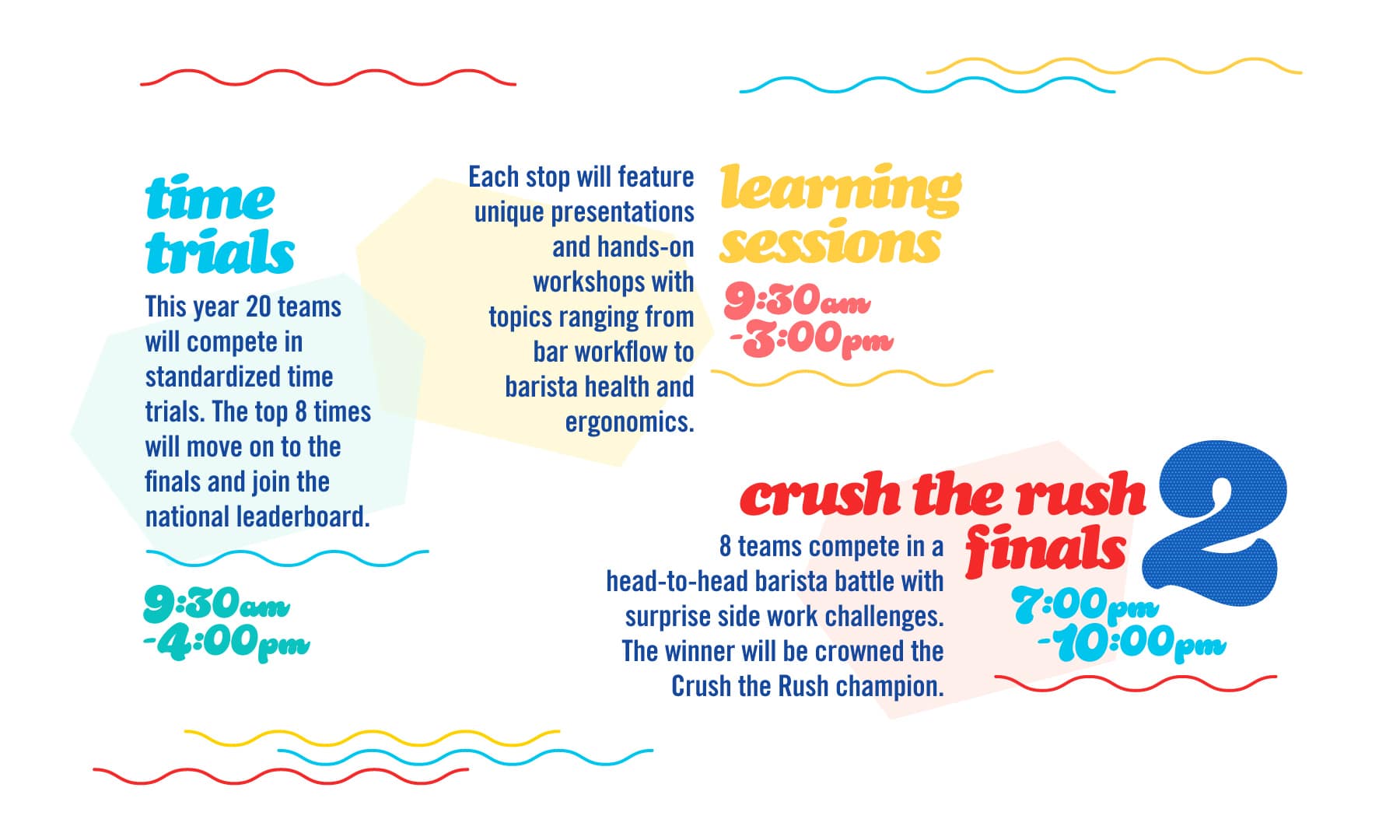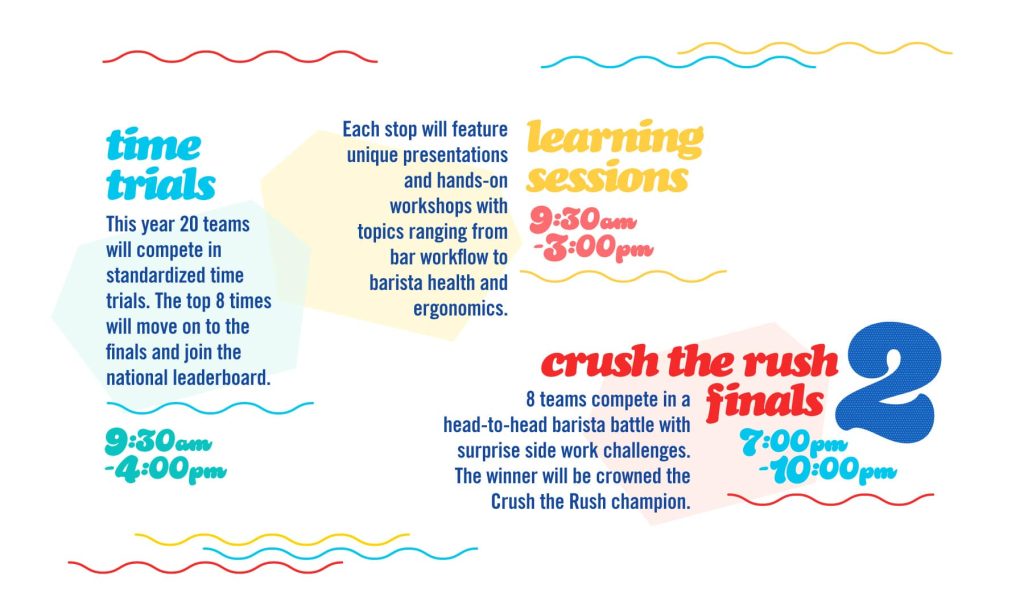 We're also planning on doing a Saturday Field Trip in each location. We'll partner up with a local roaster, go behind-the scenes, and learn about espresso and the world of coffee together. More details on that later, including RSVP instructions.
Check the Events Calendar for details about each event and the corresponding Field Trip. We'll send an email out before each event with links to RSVP. If you're not already signed up for our newsletter, subscribe here.
We can't wait to see you!
Questions? Email us: home.usa@lamarzocco.com