Each month, a new, renowned coffee roaster or coffee brand from across the US or elsewhere in the world will take over the La Marzocco Café space, implement a new menu, train our staff on their coffees and drink preparation, and curate a new experience for guests. This month, we welcome G&B Coffee out of Los Angeles, California.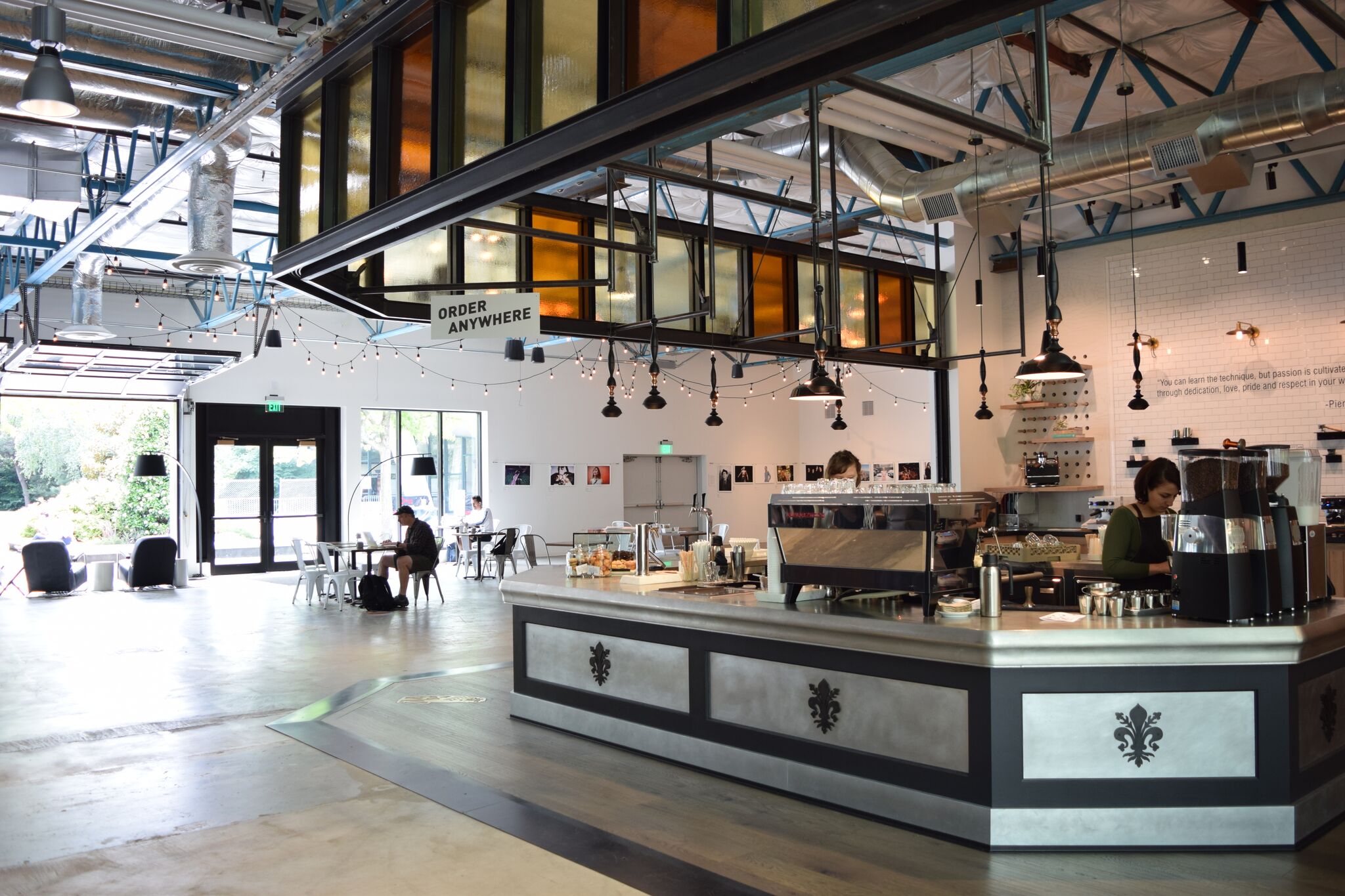 G&B has taken their 360-degree bar & "Order Anywhere" model and implemented it here in Seattle along with an entirely new menu of incredible drinks and yeasted waffles.
We thought it'd be nice for you to get to know them a little better, so we sat down with G&B's Kyle Glanville to learn a little more.
1. Tell us a little about yourself and your past in coffee
I cut my teeth working at Victrola Coffee and gradually moved up the chain, cutting my pursuit of a BFA in Theater from Cornish short to pursue coffee full time. During my time at Victrola, we went from being a strong neighborhood cafe to being considered one of the best coffeebars in the city, and I had an opportunity to move to Los Angeles to help spearhead Intelligentsia's west coast expansion. After opening three stores Charles and I decided it was time to start G&B!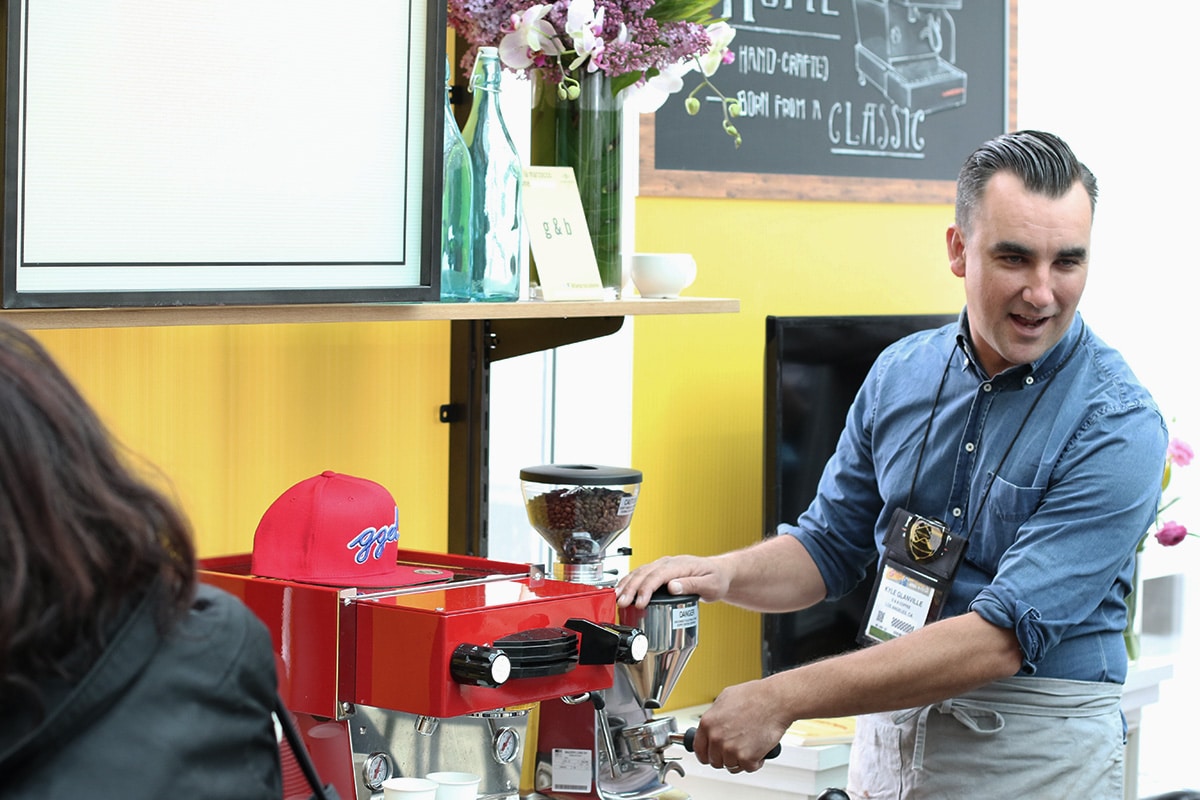 2. If you had one fact you'd like to share with coffee enthusiasts about the coffee at G&B, what would it be?
When reasonable, we make everything we serve from scratch in house. Our chai, turmeric, almond-macadamia milk, fizzy hoppy tea, chocolate ganache, etc are all made fresh by us, every day. In this way, the way that we run our program and the language we use is actually much more similar to a restaurant than any coffeebar I'd seen before.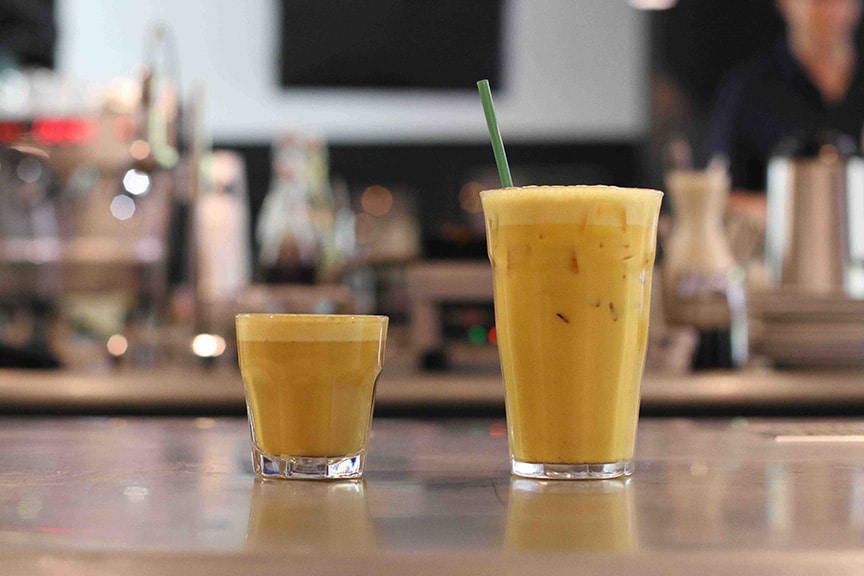 3. What is the most exciting part of serving your coffee at the La Marzocco Cafe?
Coming back home to Seattle and having an opportunity to share what we do with a lot of my old friends who wouldn't have a chance to do so otherwise is really neat. Also, just being a part of something special that LM is doing — we love working with LM and are always excited to collaborate.
4. What one tip would you give people to help them make better coffee at home?
Ratios matter! Use the right amount of coffee and water and use a scale to get it right. All the fancy manual methods on earth won't help you if your coffee-to-water ratio is wack. ALSO : Buy nice coffee!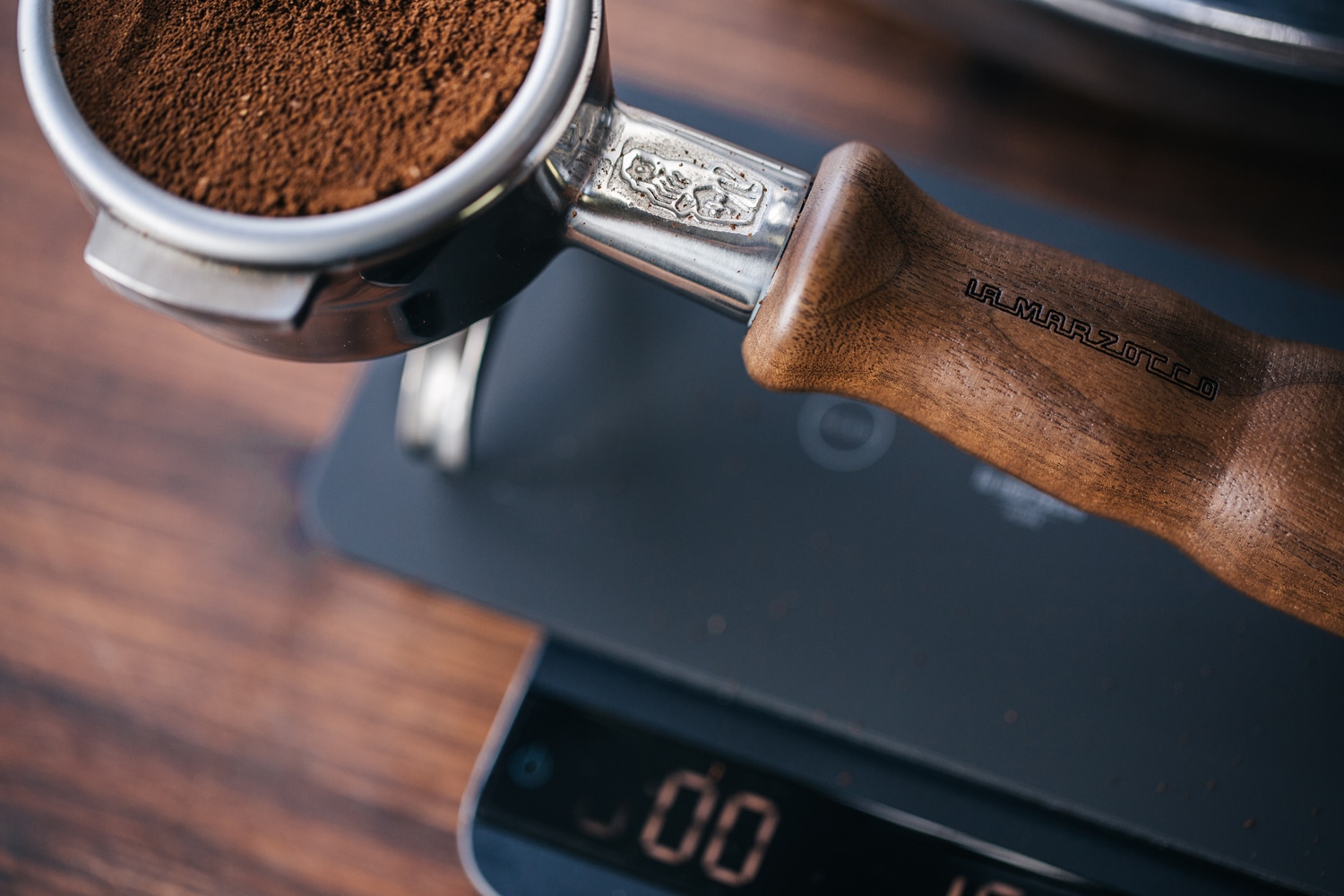 5. Describe your perfect espresso:
For me, clean, amplified natural sweetness with an absence of defect is the bedrock of a great espresso. All the fruity, cocoa-y and butterscotchy flavors you can layer on top of that are just a bonus.
Bonus: How have you seen the coffee industry change over the last 10 years?
The niche of third wave coffee has gone from being regarded as an inconsequential faction of lunatics to a meaningful sector in f&b. The industry is in an awkward phase and customers are presented with a very confusing landscape where its tough to separate the real originators from the pretenders, but good coffee can be a viable business and it means more talented folks are investing resources in making things better!
☕️
---
**Be sure to visit La Marzocco Cafe throughout the month of June to experience G&B Coffee for yourself**
La Marzocco Cafe is located in the KEXP Studios at 472 1st Ave. N, Seattle, WA 98109 and is open daily:
Monday: Friday 7am—8pm
Saturday: 7am—8pm
Sunday: 8am—6pm