Spend enough time around Silicon Valley and you're bound to hear the name Max Levchin.
According to a recent profile of his epic coffee habits in Forbes, Levchin is "a cofounder of PayPal and Yelp, he sits on Yahoo's board, dabbles in angel investing and currently helms Glow (maker of fertility-tracking apps for men and women alike) and Affirm (a digital consumer-finance platform)."
In the article Levchin drops some serious knowledge about home coffee setups, and when we saw him name-check his custom La Marzocco GS3 espresso machine, we knew we had to reach out and hear more.
Where did things start for you with coffee at home and what's your current home setup?
I've loved the taste of good coffee and its reinvigorating effects for as long as I can remember. I'd drink a shot at a cafe and chat up baristas about the taste, and eventually realized I had a palate that somehow really responded to coffee – friendly baristas would ask for my help when dialing in that day's grind and temp, and fed me shot after shot.
So at some point I decided to try to become good at making coffee vs. just tasting it. While I'm hardly the best barista out there, I went from poorly tamped pucks spraying water all over the place to being able to pull very serviceable shots quite consistently.
Versalab grinder and the LM GS/3 MP machine, plus the usual assorted accoutrements (VST baskets, Acaia scale, Reg Barber tampers).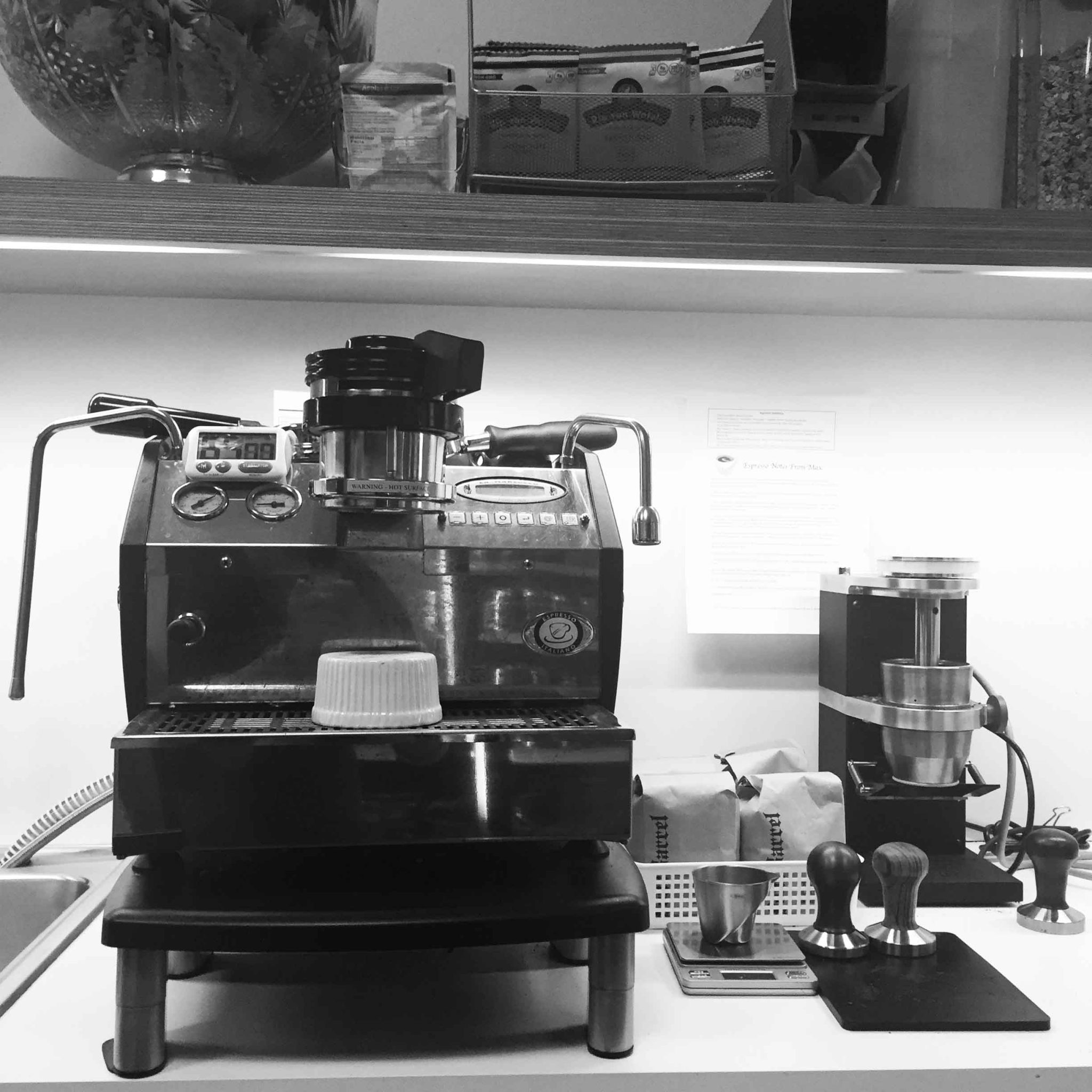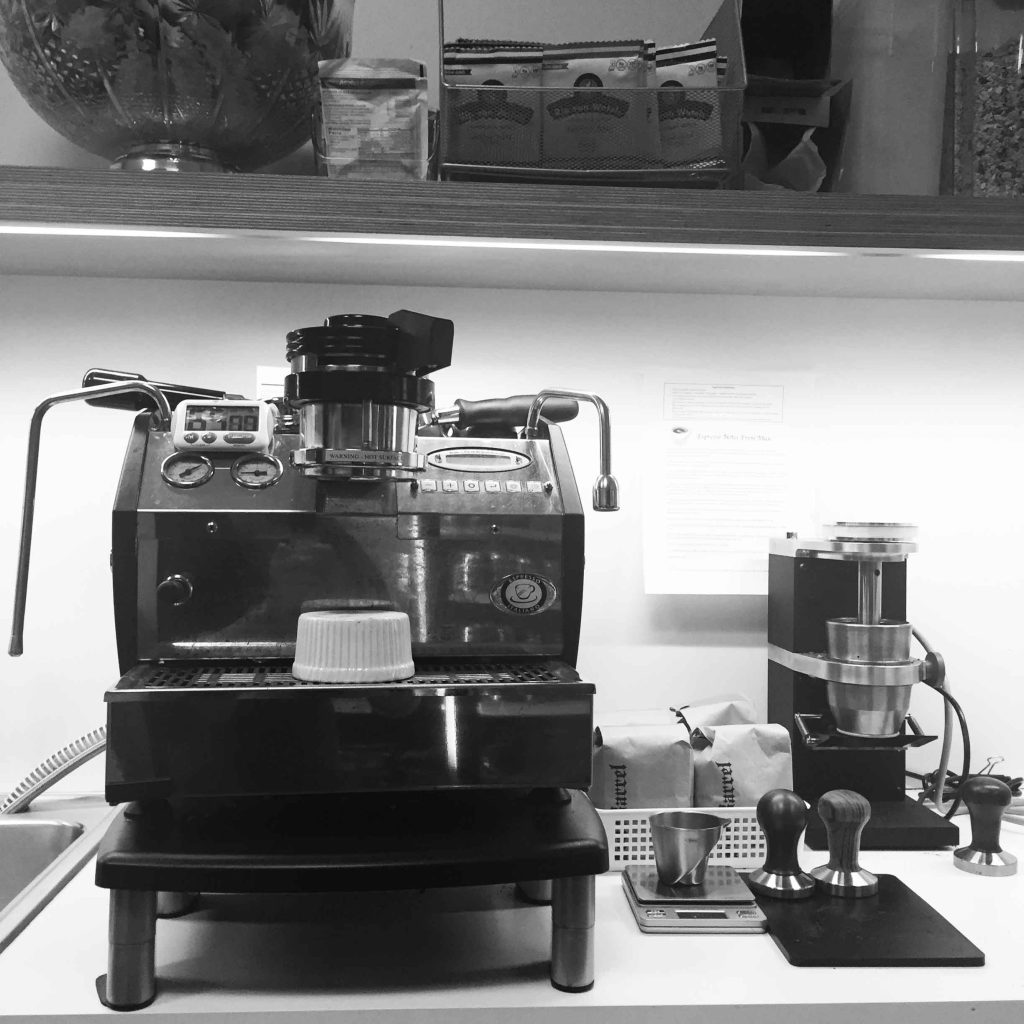 What sorts of drinks do you like to make?
Mostly espresso, and an occasional alterna-milk latte (can't handle lactose). Press to sip on long weekend afternoons watching European bike races on TV.
What are some of your favorite coffee roasters to make at home?
Four Barrel's Friendo Blendo; Stumptown's Hair Bender, random interesting espresso from all over the world that friends send me to try.
Was there a bit of training or equipment that you feel took your home coffee to the next level?
Getting a "naked" [bottomless] portafilter was huge to train hand/eye coordination in tamping.
Reading/asking on various web forums cleared up a lot wrong initial ideas I had. Doing my own upgrades and maintenance helped me understand how the machines actually work.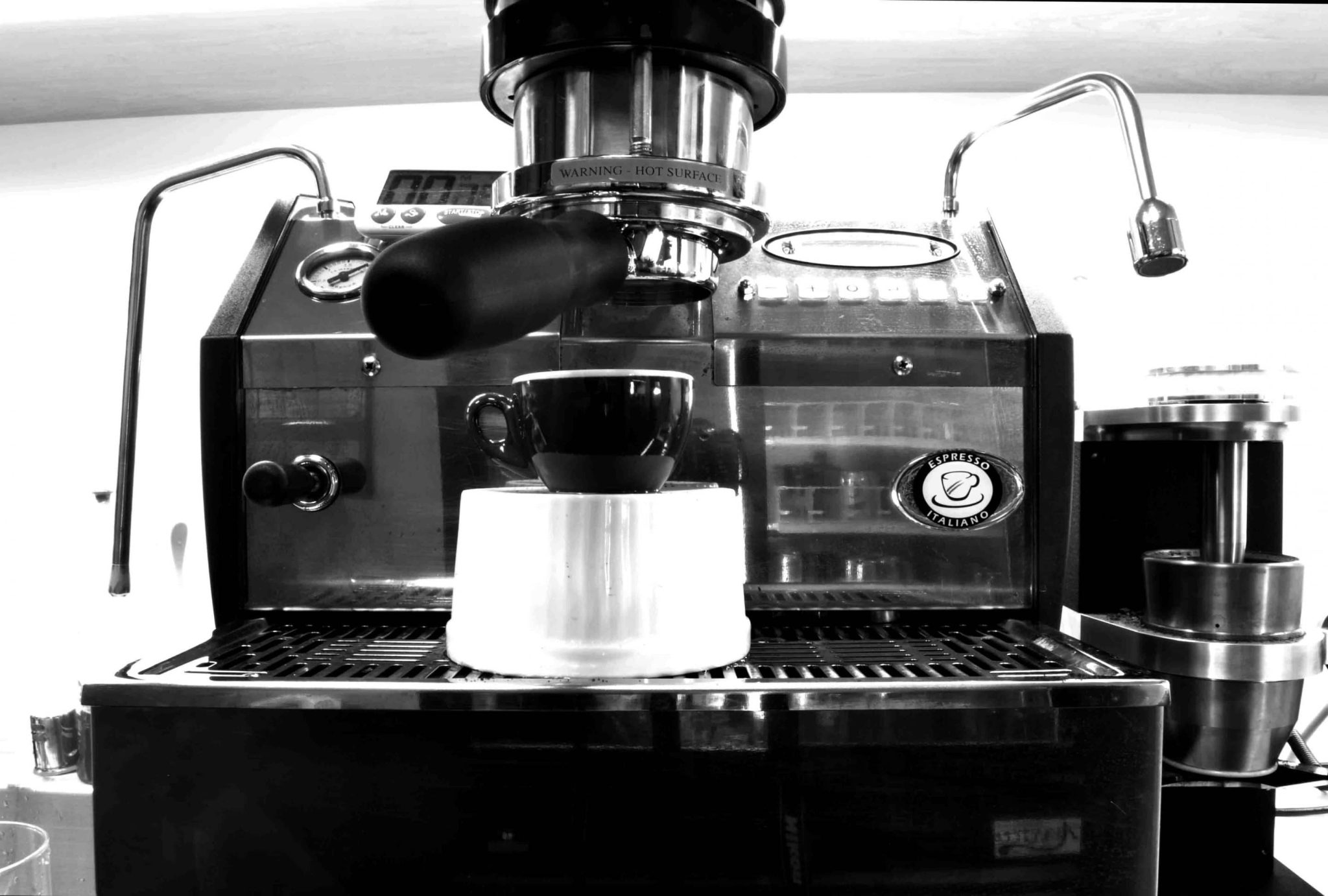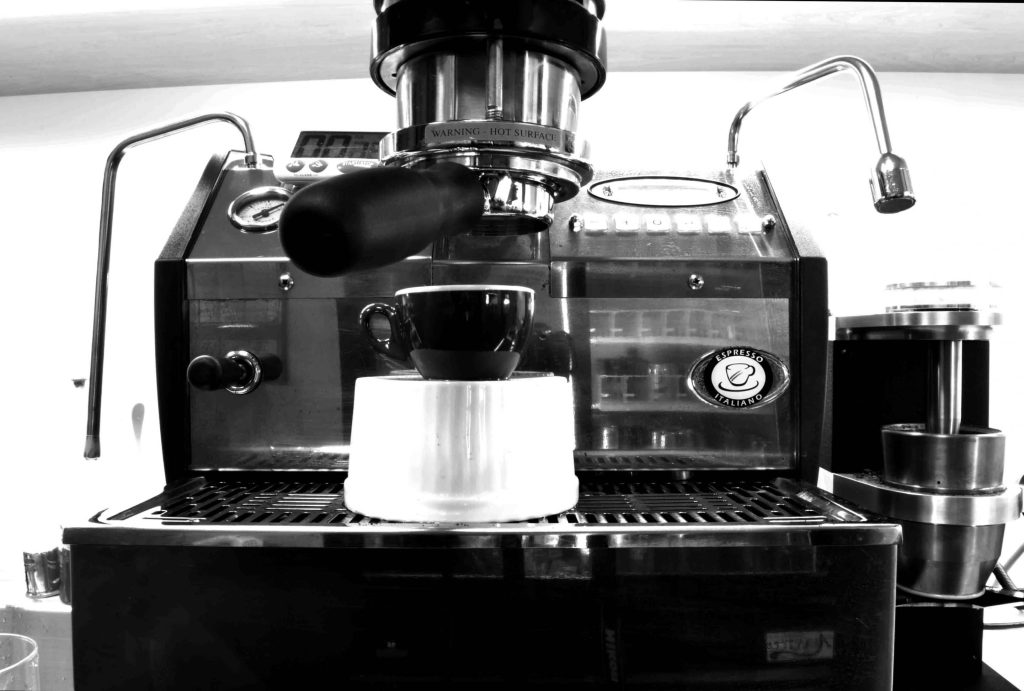 With a life as busy as yours, how do you fit in time for making coffee?
I think of it as a form of meditation, and treat it as a daily requirement.
Follow Max on Twitter at @mlevchin
---