We are excited to announce the second collaboration in our Craftsman Series with Pantechnicon Design. Our Craftsman Series gives artists and craftsmen the opportunity to take one of our machines and use it as a canvas to show off their material and design aesthetic.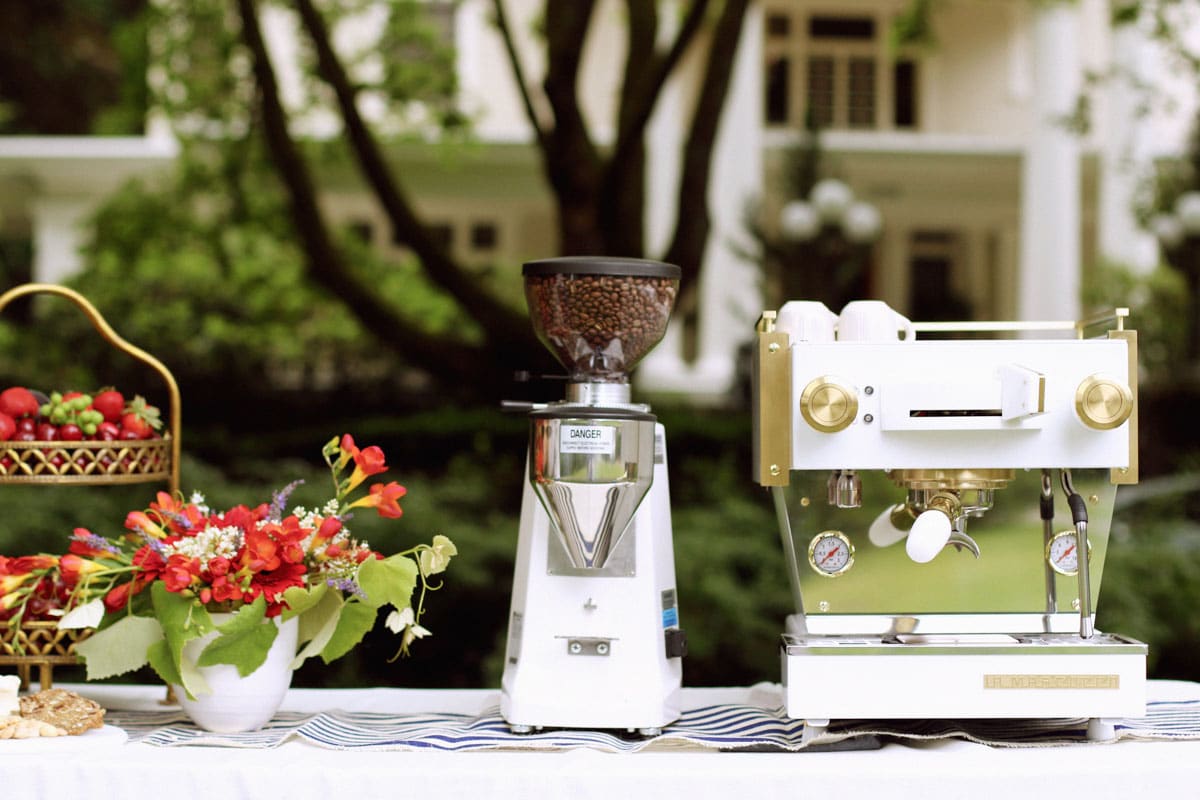 Based in Seattle, WA, Pantechnicon's Jacob Ellul-Blake is a longtime friend of La Marzocco, and was instrumental in developing our ongoing set of custom GS3 Options. Pantechnicon has a long history of creating beautiful custom machines for clients like Stumptown Coffee, Allegro, and Whole Foods, and has been featured in the New York Times, LA Times, and Barista Magazine.
We wanted to combine Jacob's years of experience working with different woods & metals to create a unique custom machine option for the Linea Mini. The result is an all-white Linea Mini adorned with brass accents and a custom Copper Acaia Lunar Scale built into the drip tray.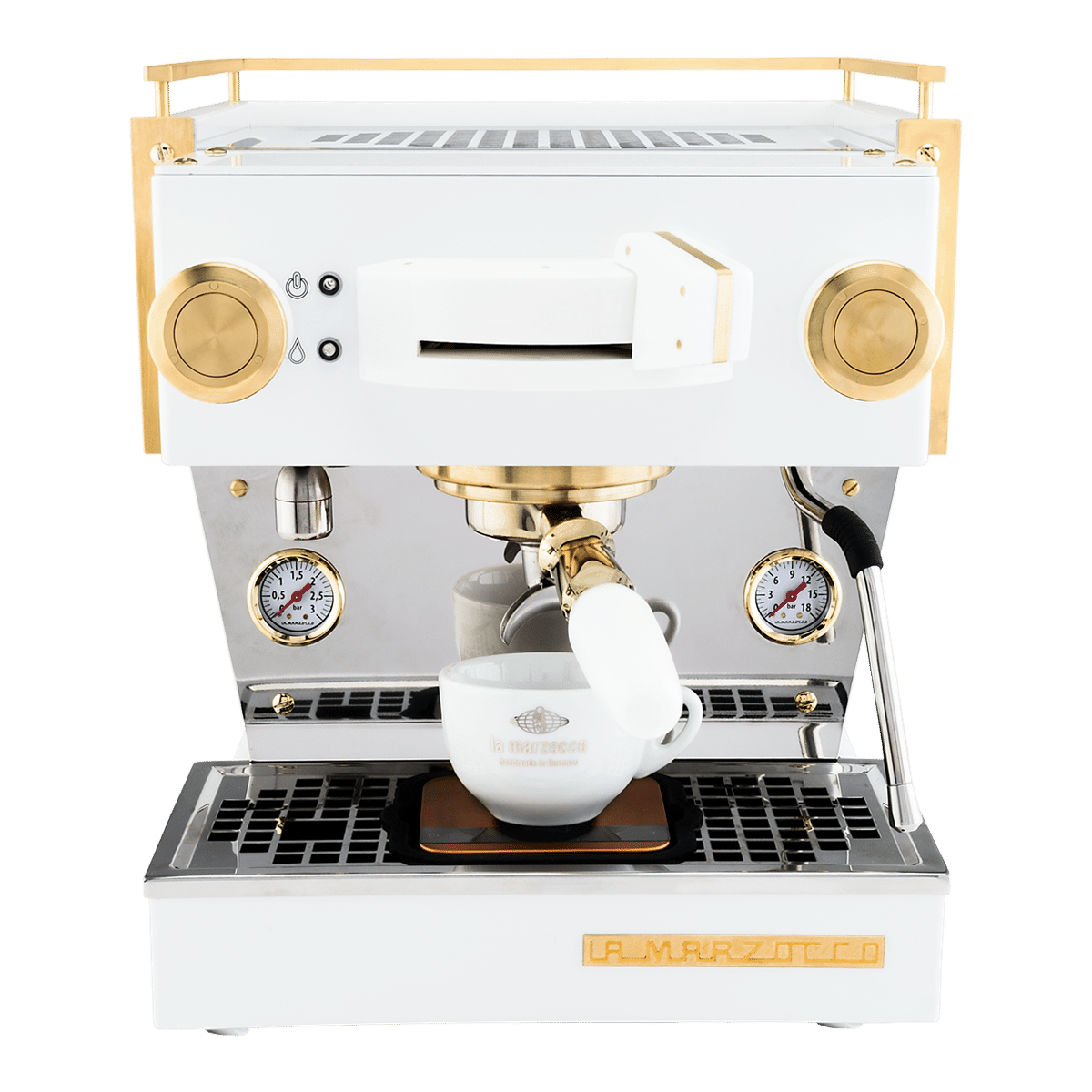 The Pantechnicon Linea Mini exhibits brass & copper accents found traditionally on the insides of La Marzocco espresso machines. Most people never get to appreciate the beauty of the inside of a machine, so Jacob brought those materials to the exterior for all to see and experience.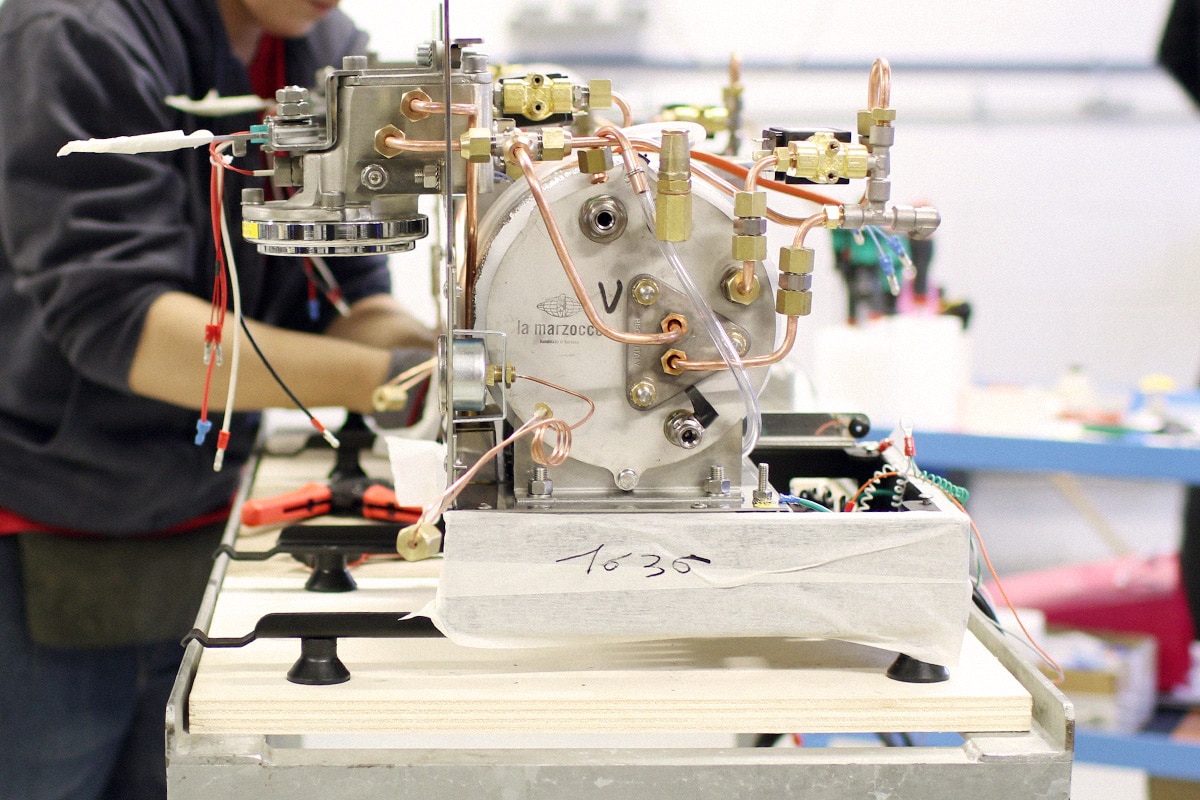 The all-brass cup rail that sits atop the machine provides both form & function around the cup tray. The all-white Brew Paddle is accented by a center brass plate and surrounded on either side by brass-capped steam and water knobs framed by a brass frame fascia.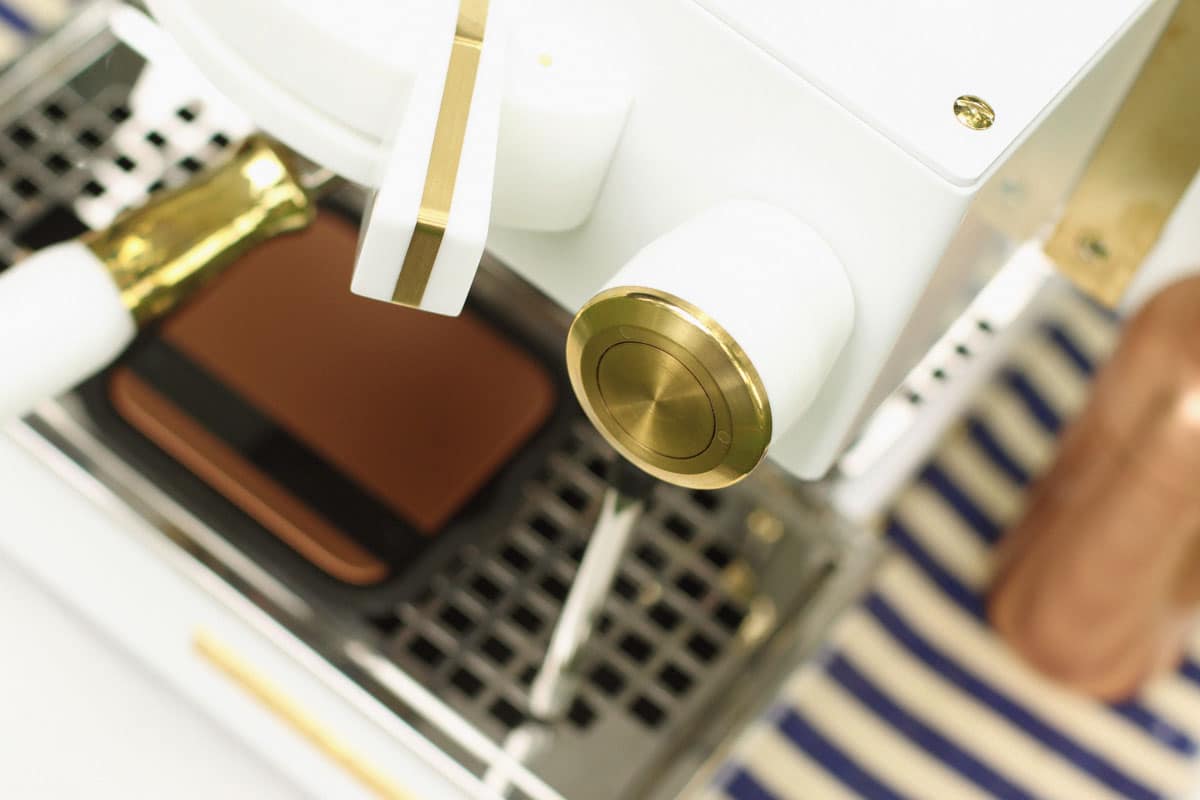 The portafilter is a combination of our standard stainless steel and fastens seamlessly to a brass and white delrin portafilter handle. The entire portafilter rests inside a standard Linea Mini grouphead plated in brass, while both pressure gauges are in their standard position with brass trim.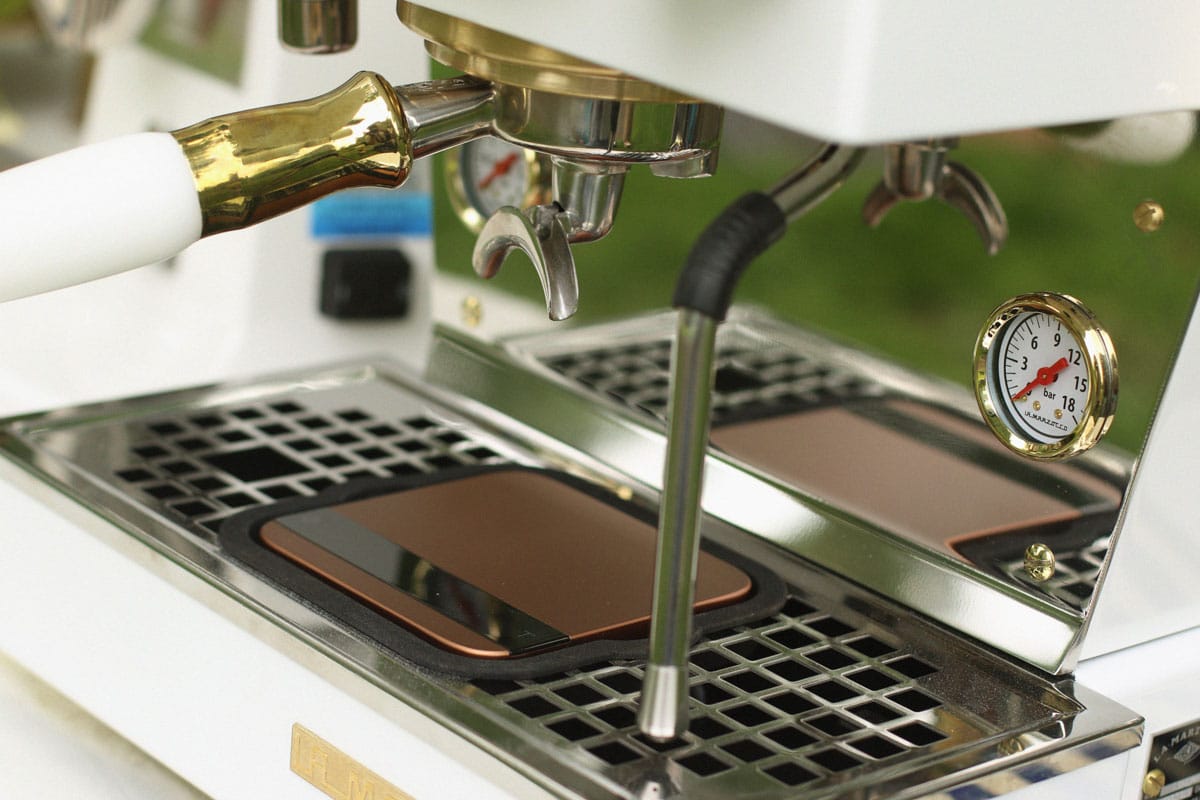 Built into the drip tray is a limited edition Copper Acaia Lunar Scale for consistency and accuracy in the espresso-brewing process.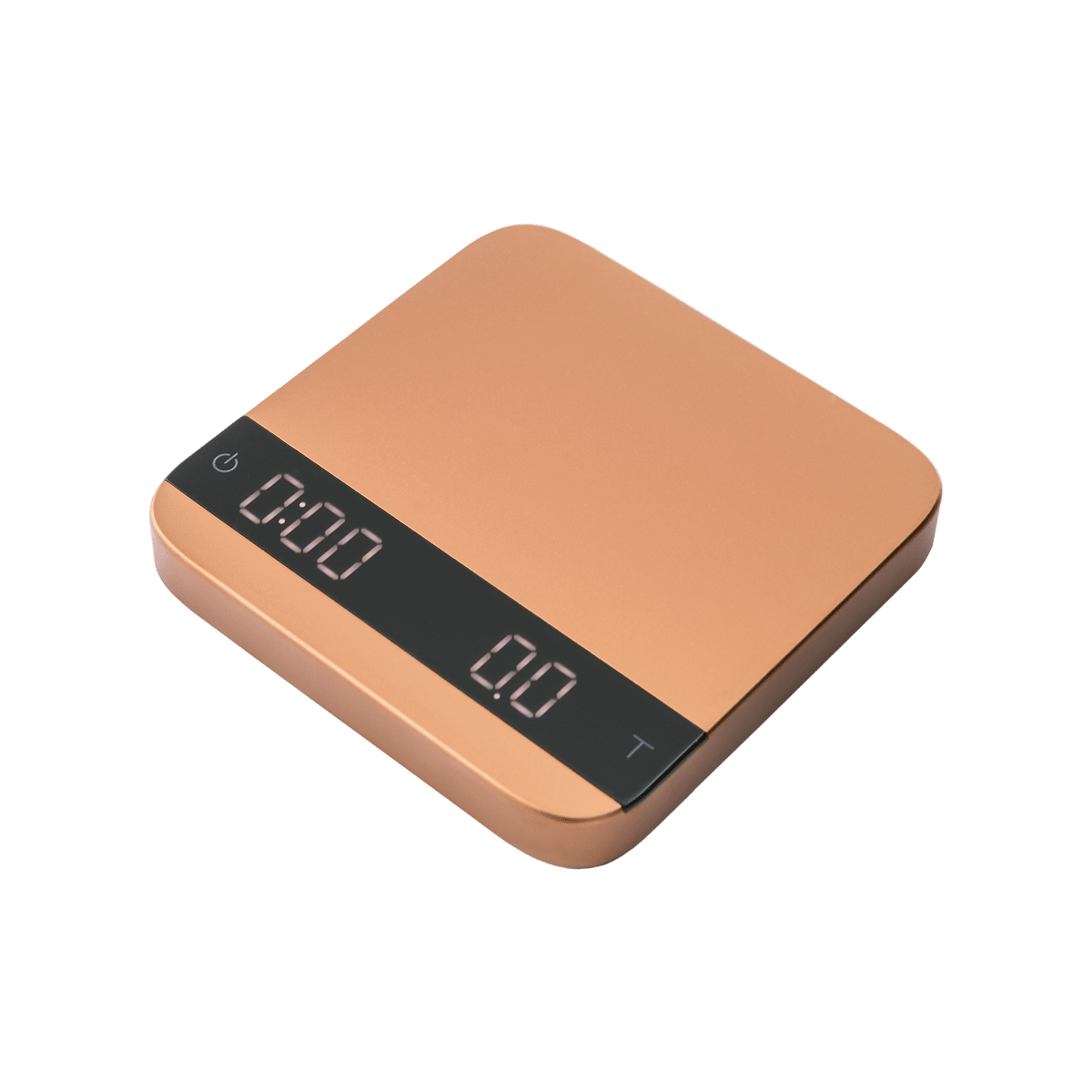 Both of the standard red La Marzocco logos on the machine have been replaced with their brass counterparts. The entire machine sits on brass and white custom adjustable feet. All of this results in a machine that is as elegant as it is functional with the combination of brass accents and the drip tray Lunar scale. A perfect machine to pull shots on a quiet morning or at your next great summer gathering.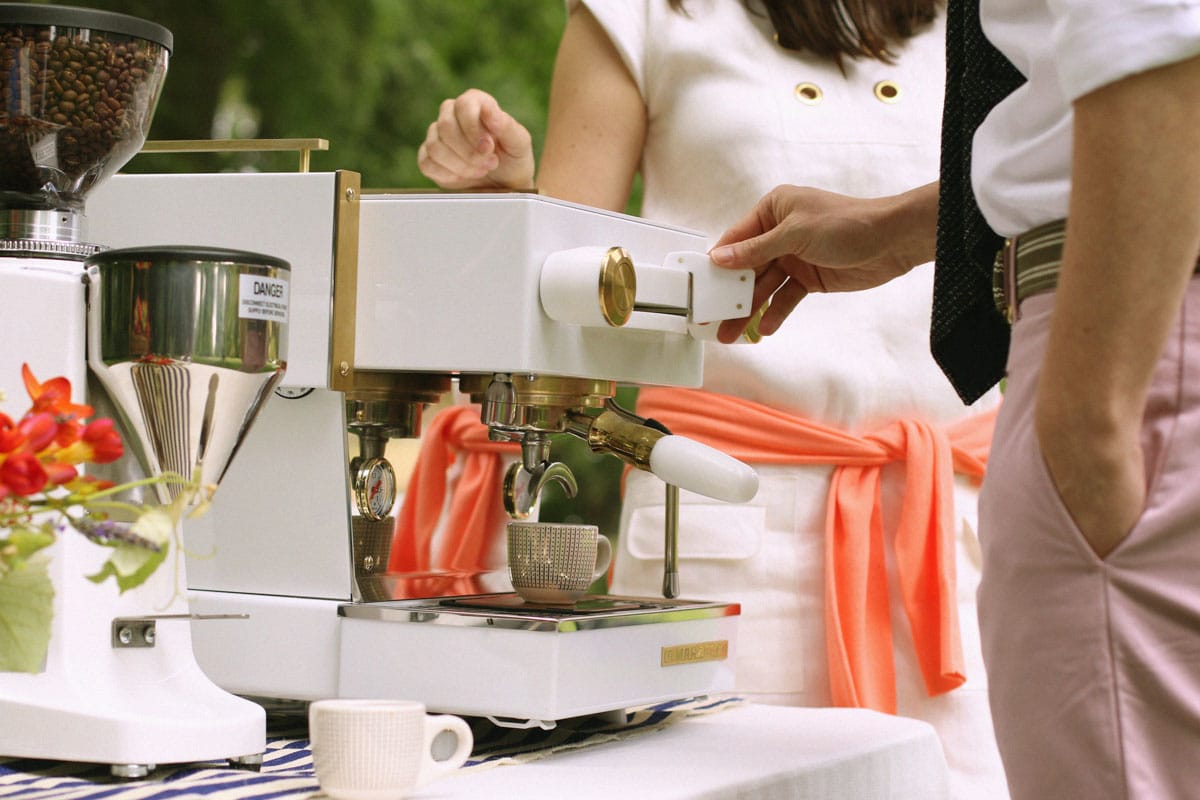 In addition to the Linea Mini, Pantechnicon has created a custom White & Oak Knockbox Surround to go with the machine.