Little Waves Coffee Roasters: October 2019
Los Ancestros, Huehuetenango, Guatemala. Everything you need to know about October's Espresso Subscription.
—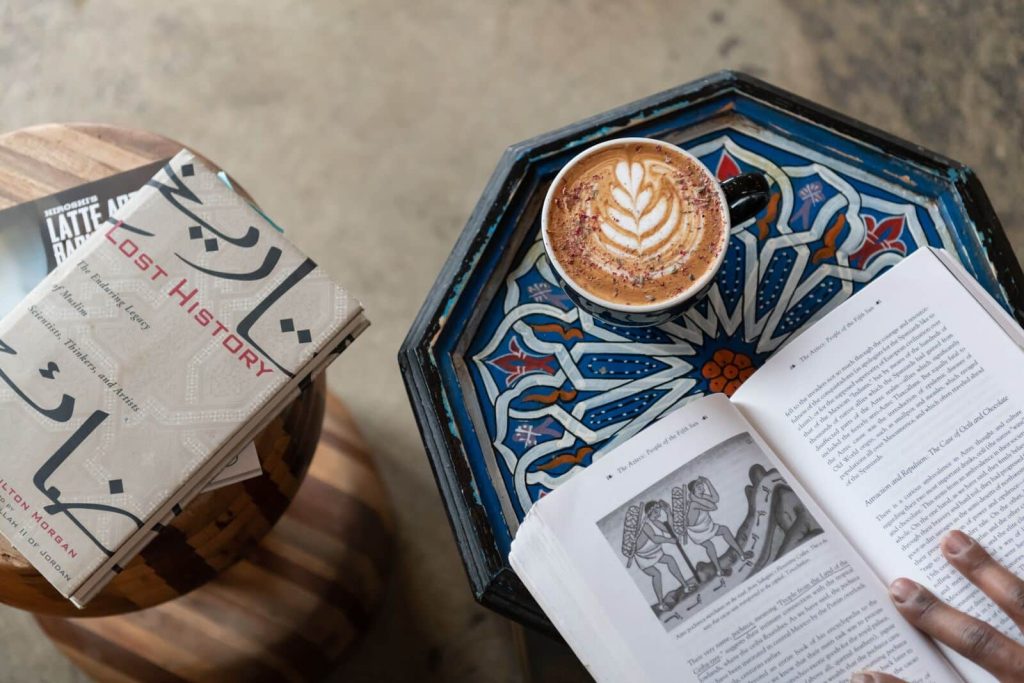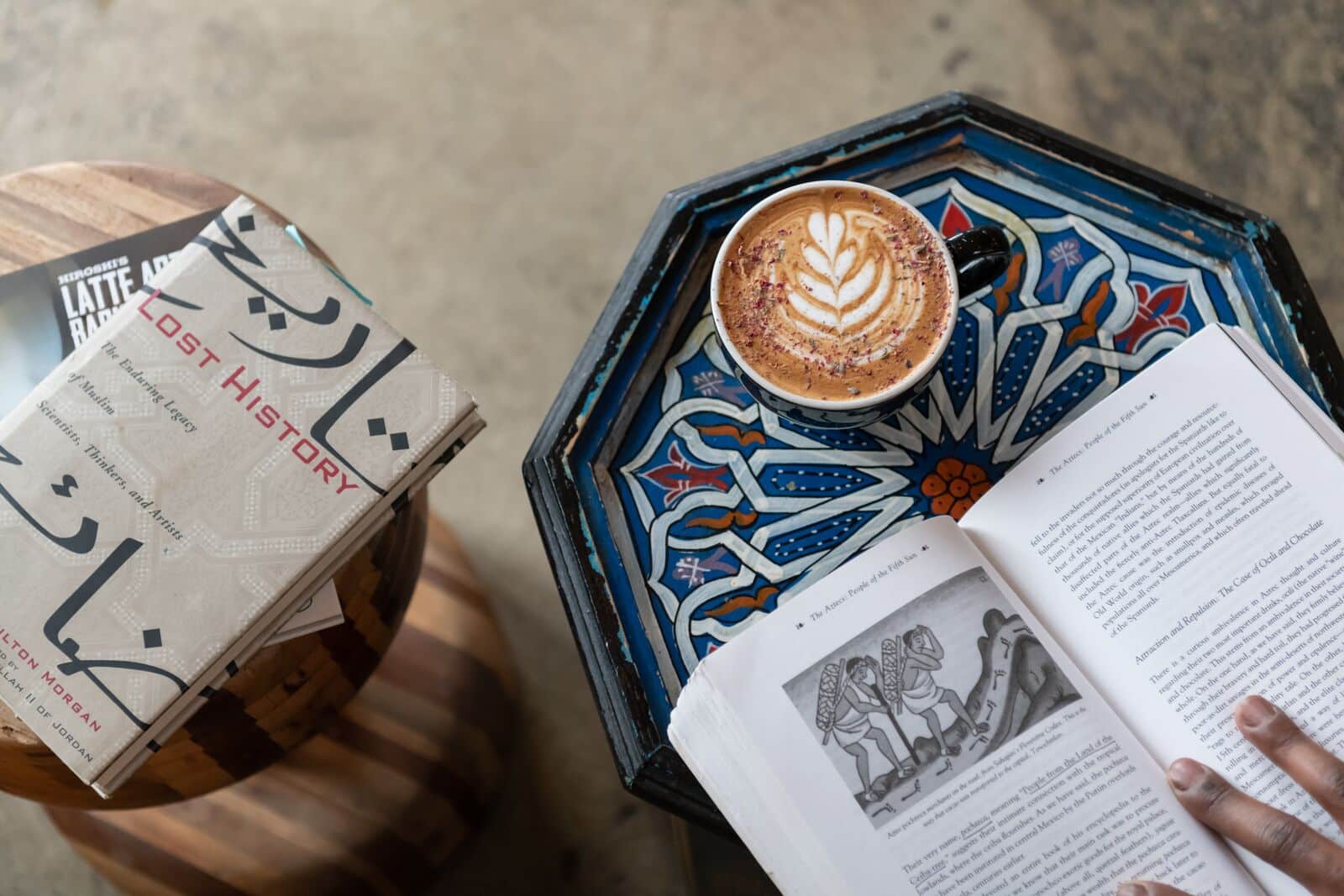 This month, we're excited to feature Little Waves Coffee Roasters out of Durham, North Carolina. The roasting arm of the delightful Cocoa Cinnamon cafe, Little Waves is also this month's resident at La Marzocco Cafe in Seattle, where they are highlighting coffees from around the world and signature drinks that tell the story of the different people behind those coffees and the drinks we consume. Their La Marzocco Cafe menu will feature Los Ancestros, along with a variety of other special drinks and coffee tastings throughout the month.
From the La Marzocco USA Blog:
"Our cafes are spaces where guests can experience the marvel of cities, the roots of languages, the wonder of travel, color, texture and the stories behind their coffee, chocolate and tea."
The Wonder menu will consist of weekly-rotating signature drinks that pay homage to specific people, places and the stories behind the beverages we consume. Week one will celebrate the wonder of travel with drinks like the Maria Laudicina in Carthage. Named after co-founder Grodski de Barrera's great grandma who lived in Sicily, this iced seltzer is prepared with espresso, spiced with coriander, maca and sweetened with local honey. Kakawa – a raw cacao drink made with hand-ground cacao, spices and steamed with water – will also be offered on the Wonder menu. Look for the Al-Andalus Kakawa during week one. It is made with cacao, anise, rose, black pepper, vanilla beans, raw sugar and sounds divine!
We can't wait to share this coffee with you, along with a taste of our Seattle Cafe, and the incredible people around the world that have contributed to this coffee. Scroll below for more info on Los Ancestros, including a brewing recipe.
—
Los Ancestros
1:2 / 1:2.5—Normale
Tasting Notes: Creamy, Rum Raisin, Sarsaparilla, Vanilla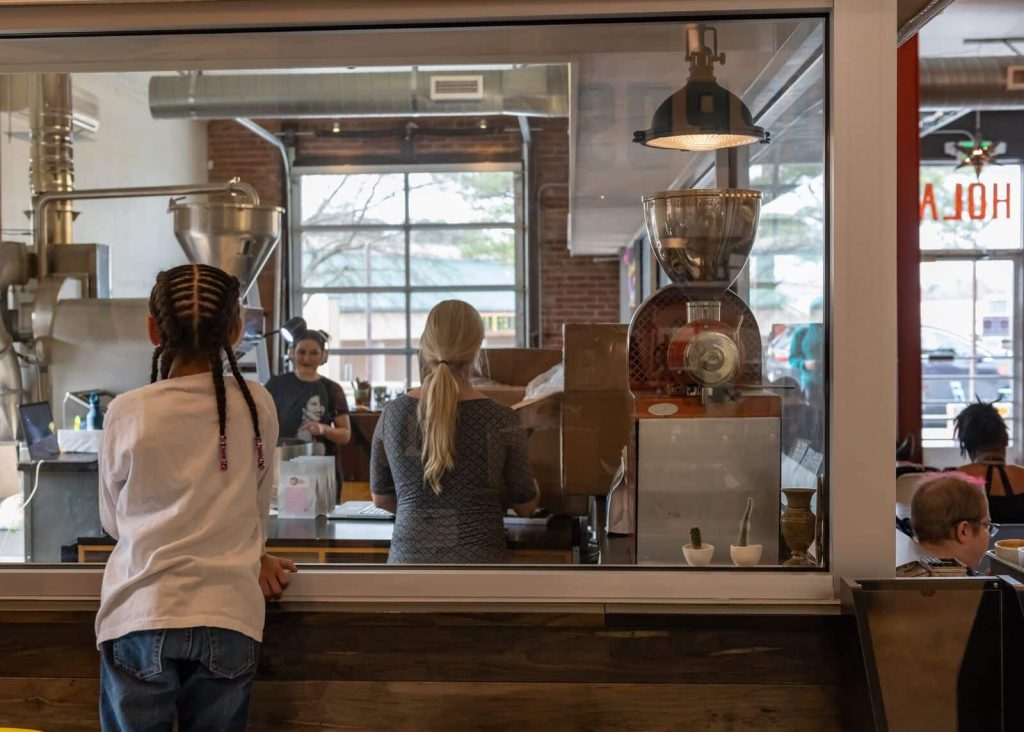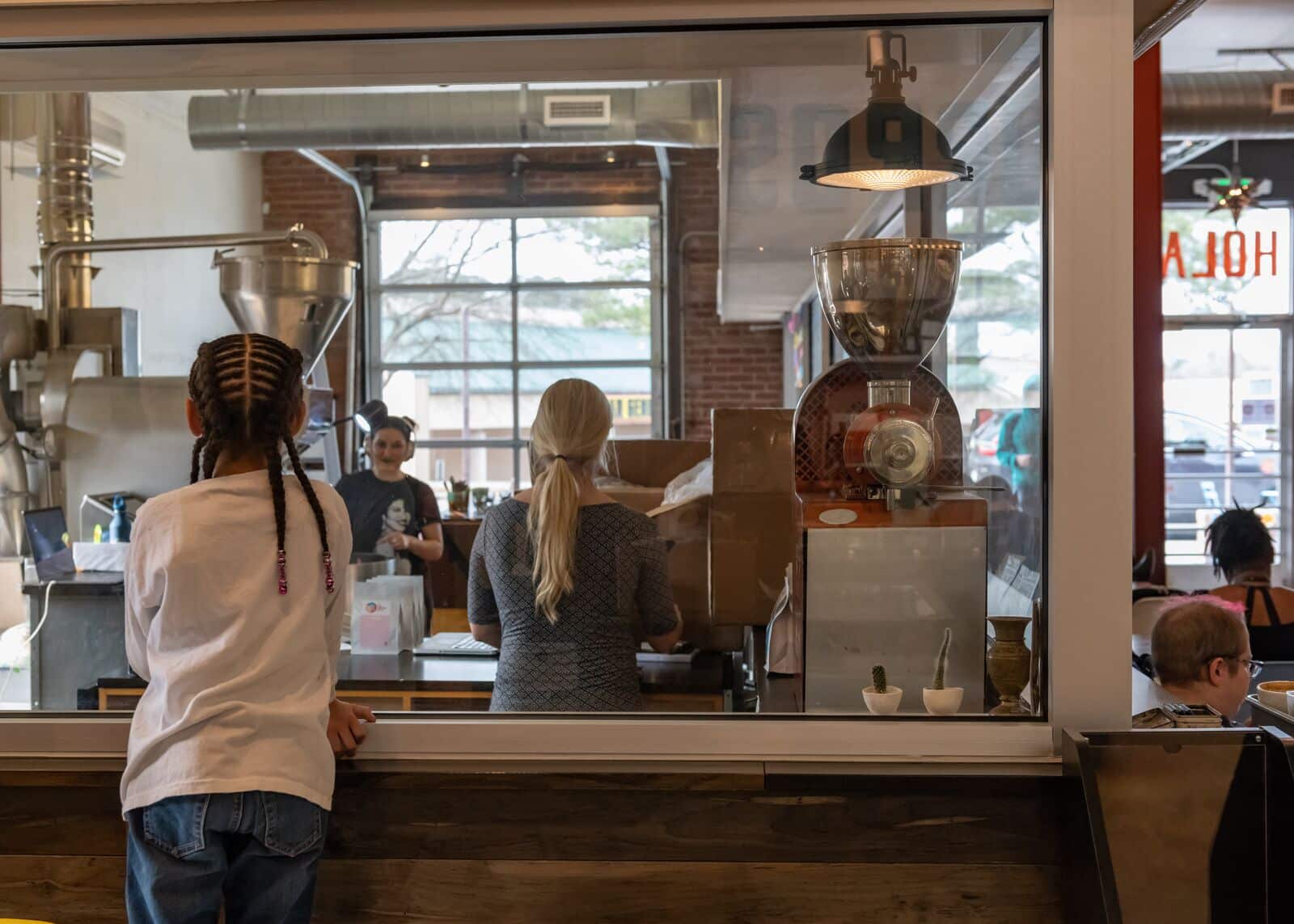 In: 18g
Out: 36-45g
Time: 28-38 seconds
Pressure: 9 bar
Temperature: 200°F
Pre-Infusion: None
About this Coffee
Origin: Huehuetenango Department, Guatemala
Farm/Farmer/Producer: 13 co­ffee growers from the Huehuetenango Department
Elevation: 1,200 – 1,900 MASL
Process: Washed
Varietals: Caturra, Bourbon, Pache, Catuai
Tasting Notes As Espresso: Creamy, Rum Raisin, Sarsaparilla, Vanilla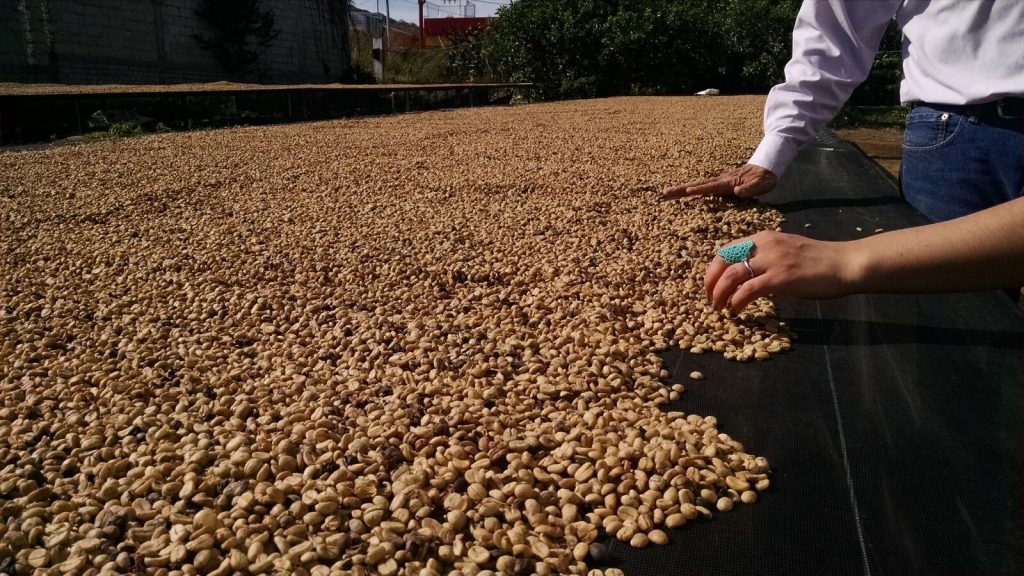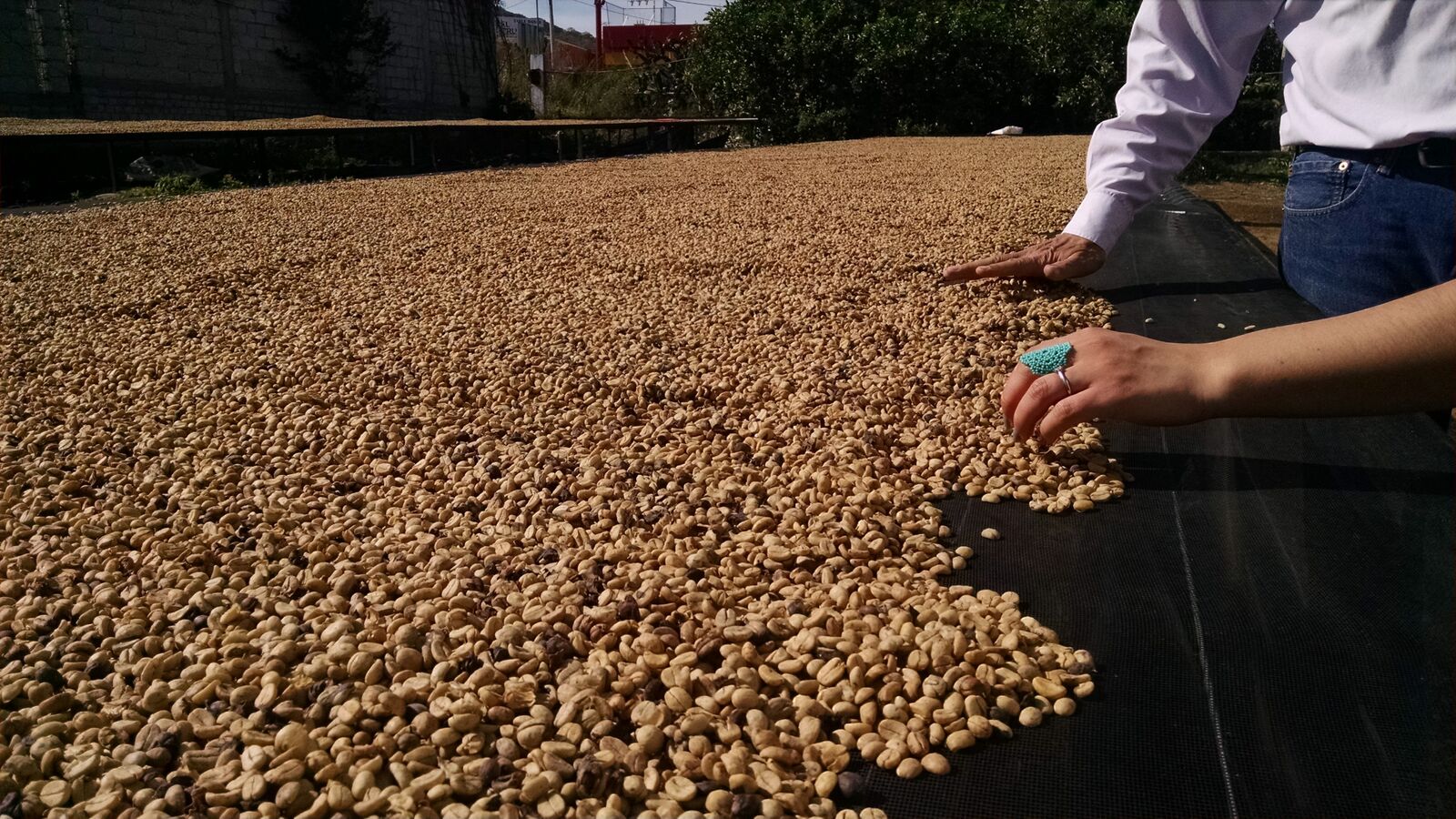 We're excited to share this coffee with you and bring a little piece of our residency at La Marzocco Cafe. Our theme for the residency is Roots, Voices and Ancestors.
This coffee comes to us via our partnership with Caravela Coffee. When they brought this to our cupping table we immediately felt connected to the coffee because of the name but then fell in love with it for it's quality and complexity.
Los Ancestros is grown high in the remote mountains of Huehuetenango, one of the most distinguished growing regions in Guatemala. Coffees from this region, which boasts the highest elevations in Guatemala, tend to be highly complex, with big juicy fruit flavors and intense sweetness. Los Ancestros proves to be no exception to this rule, offering distinctly candied flavors like praline and caramel apple balanced by a well-rounded malic acidity.
Brewing Notes from Little Waves: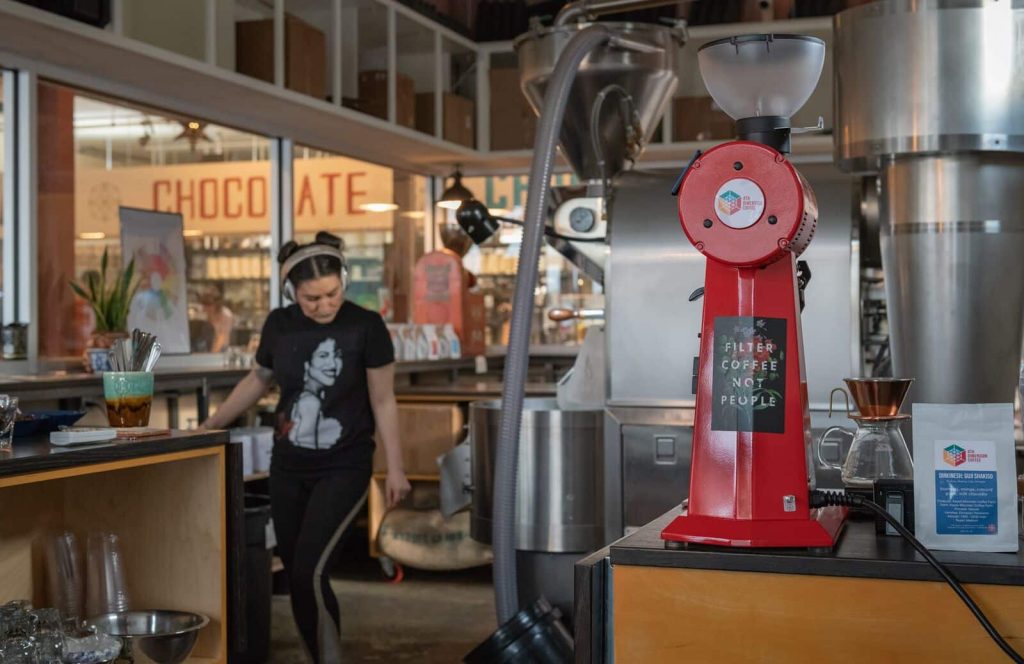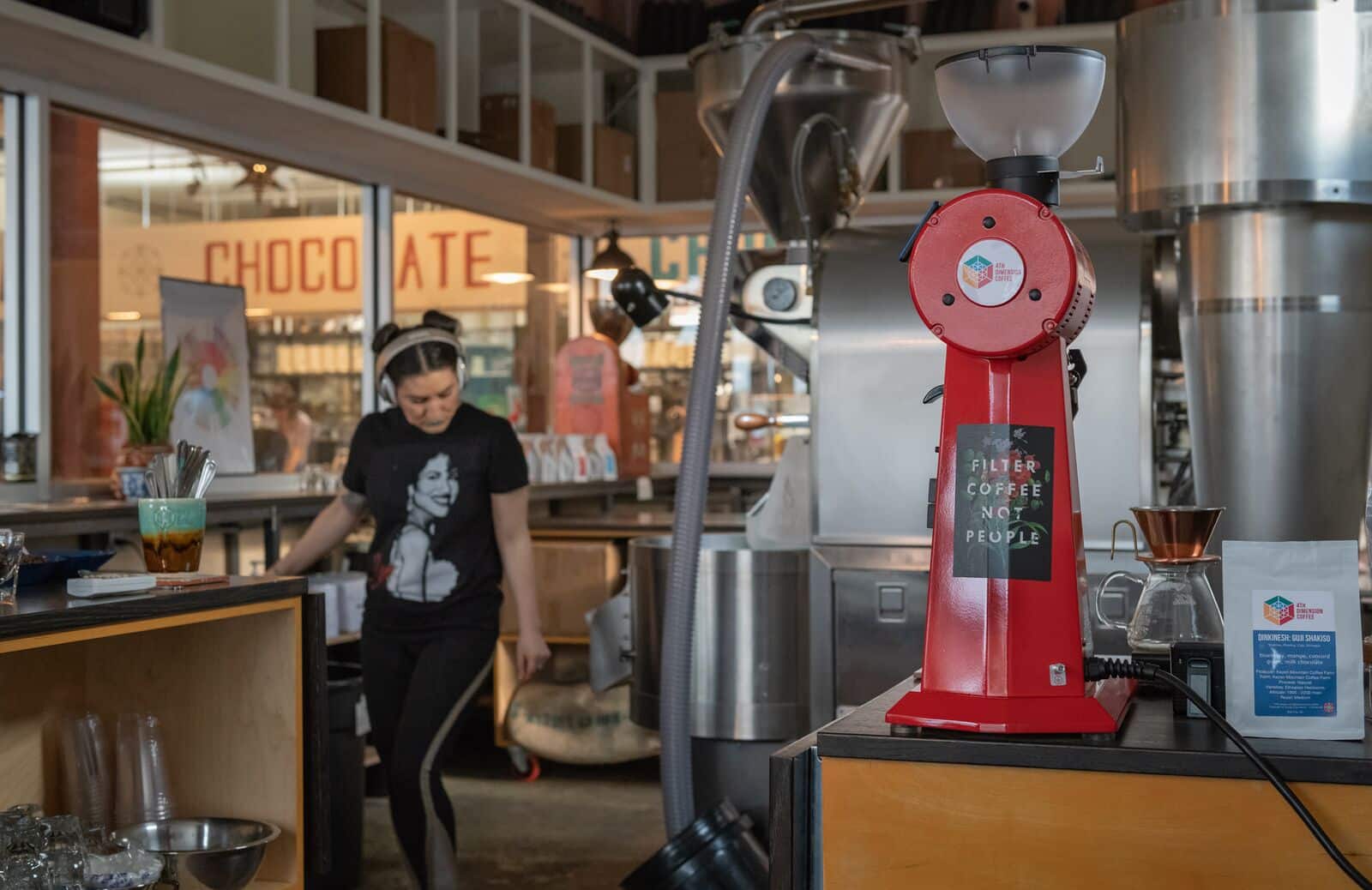 All of our roasts aim for complexity, sweetness, and balance, but we also work hard to find a sweet spot that allows for ideal solubility. Our rigorous quality control program doesn't end at the cupping table: all of our coffees are consistently QC'd on espresso and other brewing methods to ensure that we know what our guests are going to be tasting in their cups.

For espresso, we favor a 1:2.1 ratio. At our cafes, 18g in and 36-38g out work beautifully between 28-30 seconds. Shorter outputs will remind you of the crisp acidity of a Fuji apple, while longer outputs will play down that acidity to create a sweet caramel-apple quality. Roasts older than 10 days will benefit from a shorter ratio (1:2).

We experienced that at La Marzocco Café on the KB90 using the Kold grinder we got the same taste from Los Ancestros that we get back in our cafes at an 18 in 45 out in 38 seconds. This created a very creamy, spicy, rum raisin, thick body with a lingering vanilla finish.

For manual brewing, a 1:15.2 ratio will allow the candied sweetness to balance this coffee's crisp acidity. Aim for a medium grind (for comparison, your grind should look similar to salt). We hope you enjoy it as much as we do!
☕️

---
The La Marzocco Home Espresso Subscription is designed to help home baristas improve and perfect their craft. Enjoy world class espresso and in-depth advice from some of specialty coffee's most respected roasters delivered to your doorstep each month. Subscribe now for $39/month.