La Colombe Coffee Roasters
Philadelphia, PA
—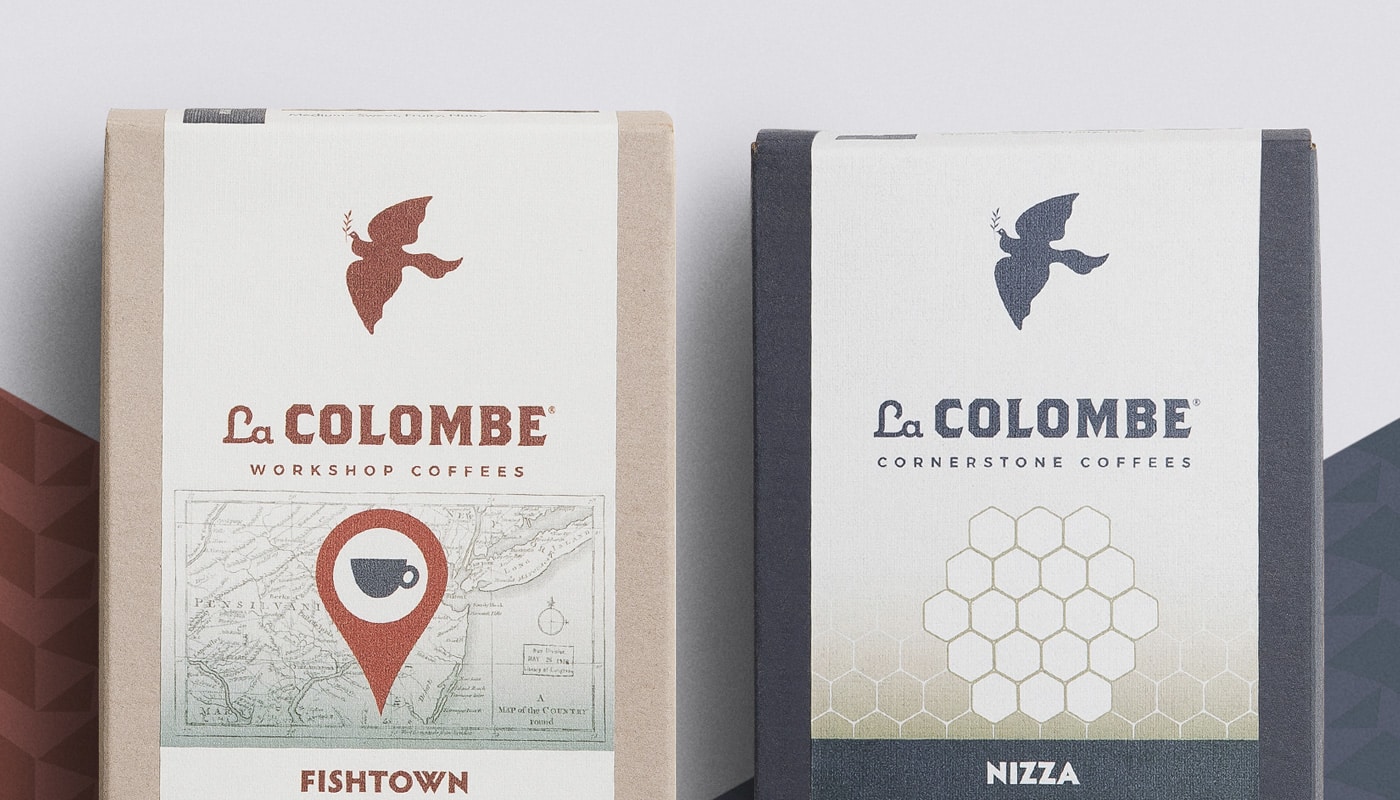 —
After an amazing month of Sweet Bloom, we're swinging back through the United States to Philadelphia to bring you espresso from JP Iberti & Todd Carmichael's crew at La Colombe. Founded nearly 25 years ago, La Colombe has represented both a constant, stable presence in the specialty coffee industry while also introducing new and exciting elements. Both of this month's coffees are blends that La Colombe serves in their cafes—one traditional (Nizza) and one modern (Fishtown). We think you're going to like this month and weaving in and out of a more traditional-style of extraction. Below, you'll find some information about each of the coffees from the training crew at La Colombe. Enjoy!
—
Nizza
Origin: Brazil, Colombia, Nicaragua and Congo
Tasting Notes: Nutty, Caramel
Nizza is a medium roast blend that hits at the heart of sweet. It's named for the city of Nice, France, hometown of our co-founder JP (and home to some of the best honey in the world). True to its name, this coffee exemplifies a honey-sweet, roasted nuttiness. It's one of our longstanding favorites, and the coffee we use for espresso in all La Colombe cafes.
The Recipe
In: 16g
Out: 32g
Time: 22 seconds
—
Fishtown
Origin: Ethiopia, Brazil, Colombia
Tasting Notes: Bergamot, Stonefruit, Caramel
Named for the Philadelphia neighborhood that's home to our flagship café, the Fishtown seasonal blend has bright fruit flavors and ample balance. As complex and eclectic as our hometown.
The historic neighborhood of Fishtown, in northeast Philadelphia, was originally inhabited by members of the Turtle Clan of the Lenni Lenape tribe, a matriarchal, family-oriented people. After colonization, this section of river bank earned the name"Fishtown"in the 18th century as the home of German-American fisherman benefiting from the plentiful Delaware River. This carefully blended and roasted selection of beans from around the world changes seasonally and represents the eclectic, ever-changing neighborhood we call home.
The Recipe
In: 17.5g
Out: 38g
Time: 26-28 seconds
☕
---
Not a subscriber? Subscribe by August 1, 2018 to get in on Equator Coffee