La Marzocco Home is pleased to welcome you to the 4th episode of Coffee Encounters, live from Accademia del Caffè Espresso.
Coffee Encounters is a series of episodes revolving around coffee, presented by La Marzocco Home and live streamed once a month from Accademia del Caffè Espresso.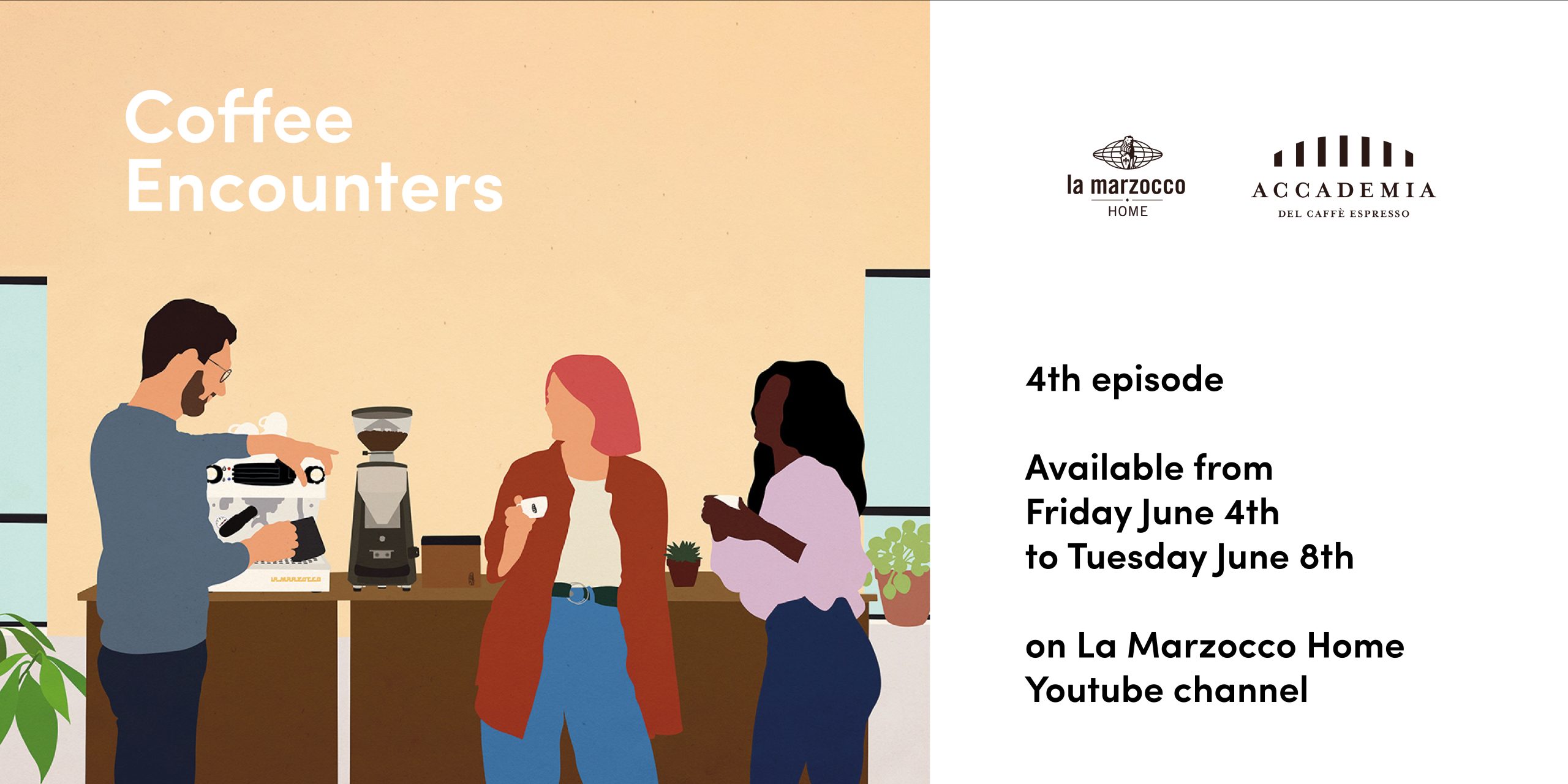 ---
How to Watch
RSVP using the link below. Episode Available from Friday June 4th – 9am (+1 GMT) until Tuesday June 8th – 9am (+1 GMT) on the La Marzocco Home YouTube channel
Episode agenda
History of the heraldic symbol of La Marzocco / Silvia Bartoloni, community coordinator at Accademia del caffè espresso
Coffee, Cycling and Community with Off The Streets / Dan Harvey, Marketing and La Marzocco Home Manager UK & Ireland and the 'Off The Streets' team
Zero Waste Coffee Cocktails / Sam Trevethyen, Global Brand Ambassador for Discarded Spirits Co and Ruth Calderwood, La Marzocco Home Coordinator UK & Ireland
Focus on La Marzocco Home app / Edoardo Maurri, IoT after sales specialist at La Marzocco
Alternative brewing methods: the syphon / Nora Smahelova, coffee education leader at Accademia del caffè espresso
The literary corner / Dan Harvey, marketing and La Marzocco Home manager at La Marzocco UK & Ireland
Eventbrite link for RSVP: https://www.eventbrite.it/e/coffee-encounters-4ep-tickets-155807467329
---
You may also be interested in...