This month we're featuring Coffee Supreme, all the way from Australasia. Coffee Supreme is featuring the signature blend "Supreme Blend." Our team tasted this espresso last week and we were blown away.
More from the Coffee Supreme Team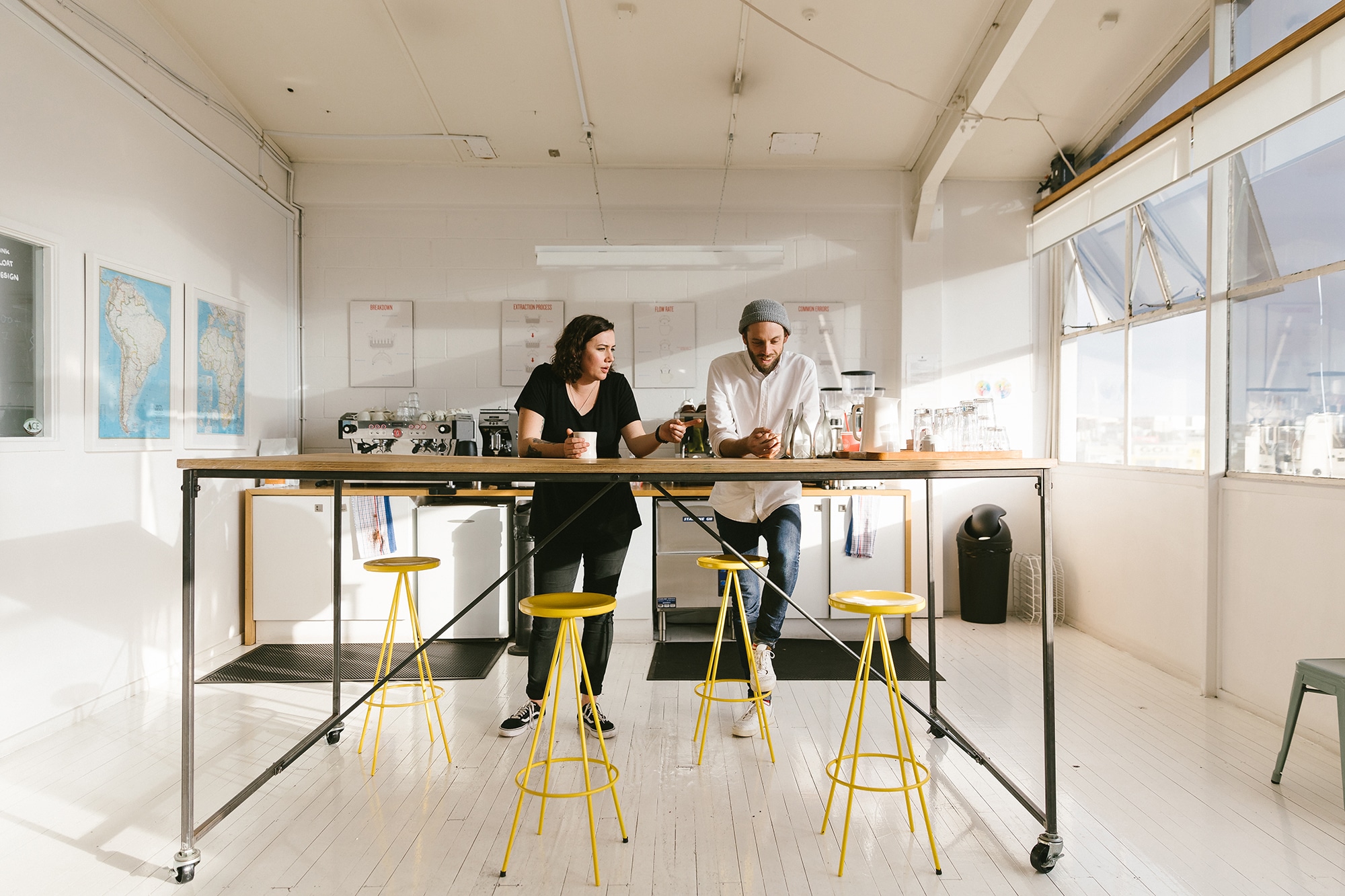 Coffee Supreme has been trading since August '93. Back when coffees were served in cups bigger than your cell phone, and latte art was actual art made from actual lattes, framed, and hung on feature-walls in cafes that were up three flights of stairs. When we started out, we roasted coffee for ourselves, pretty much because we were some of the few people around to drink it. Two decades and several waves later, our focus has grown a little broader – our customers, our friends.
It's tempting to get caught up in the latest and greatest, but we try to remember who we are doing this for and what it is we do best: roasting delicious coffee and creating opportunities for people to share coffee together.
So, now we roast coffee for our amazing customers; be they café owners or enthusiastic home brewers – all coffee drinkers! At the heart of Supreme is people, and the way coffee connects us. We'd even go as far as to say that our core product is not actually coffee. Instead, it's what happens over a coffee shared.
Coffee info—Supreme Blend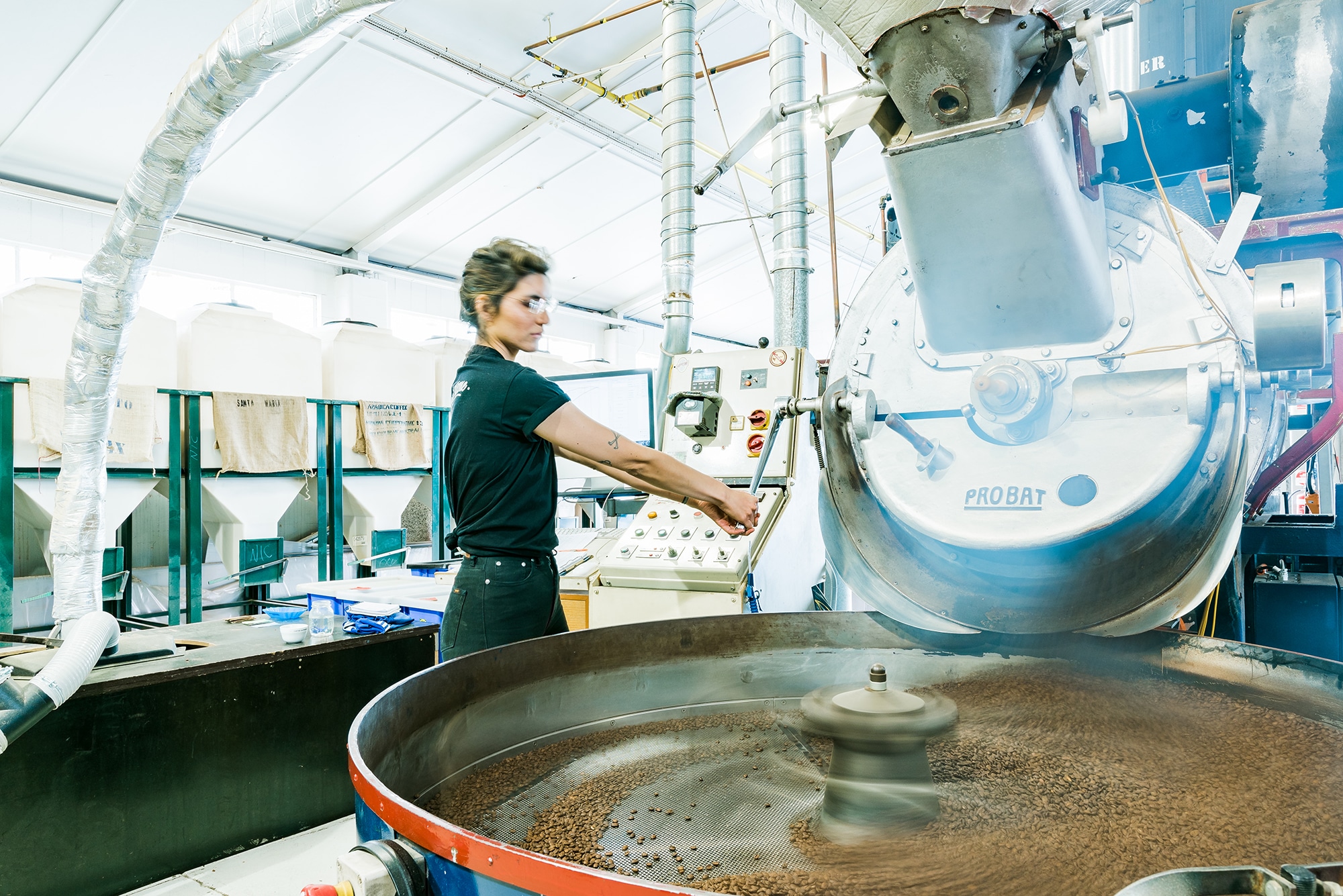 Our signature blend Supreme is arguably our most complex in terms of makeup containing a range of origins, varietals and processing methods. We love to put the good stuff in here.
Supreme Blend is a refined and zesty espresso based around carefully sourced Central American coffees that create a sweet and balanced cup. To complement these two coffees we've added a Kenyan and Colombian to the mix giving this coffee its depth and zing.
Supreme Blend
in: 18 – 19 grams
out: 35 – 45 grams
time: 26 – 32 seconds
brew ratio: 1:2
Description:
Major flavours of tangerine, blood orange and cocoa
Aroma: Sweet Marzipan
Acidity: Crisp, Clean
Body: Rich, Creamy
Finish: Caramelised Sweetness
Components: Central America, Kenya, Colombia
A Few Housekeeping Notes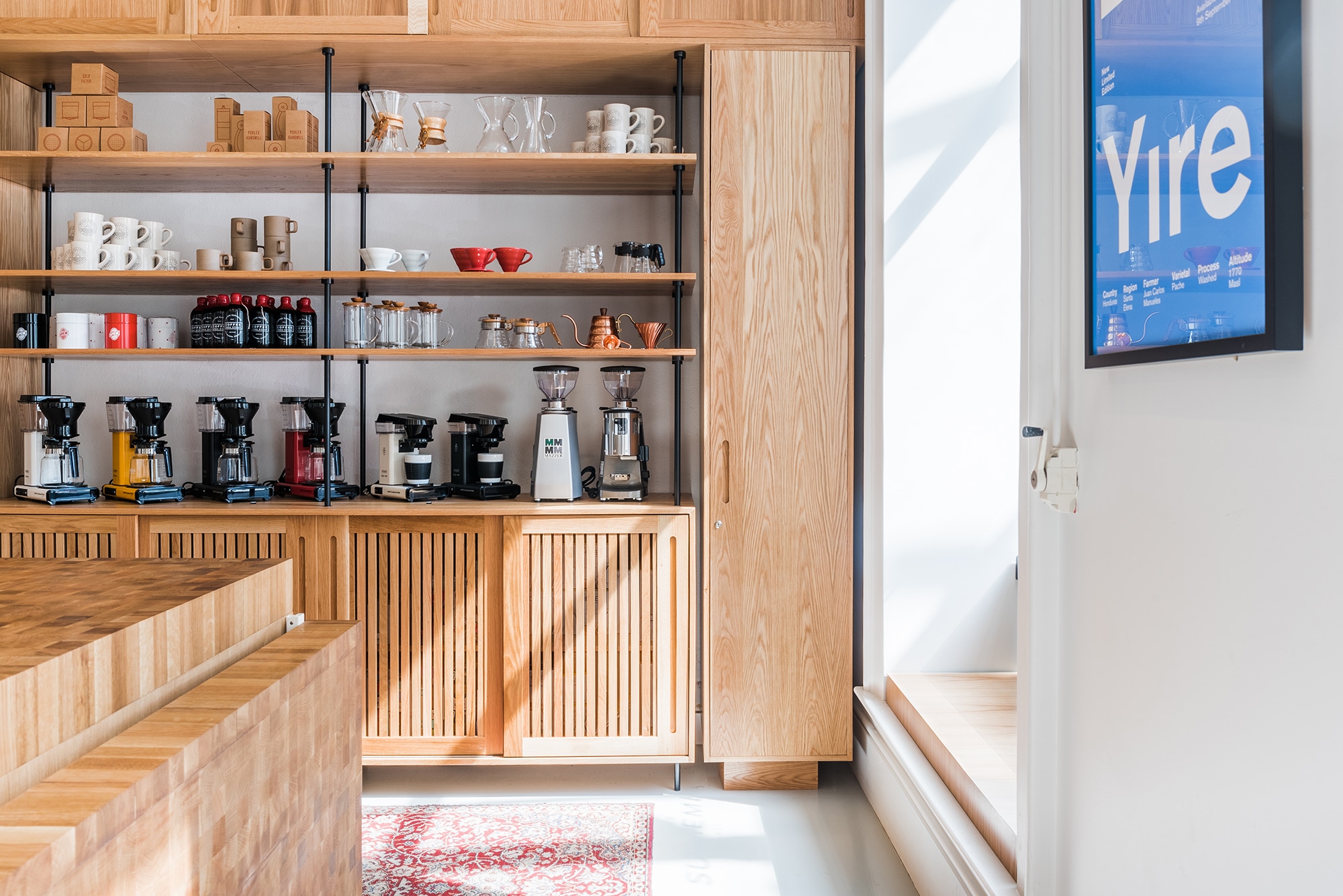 Sometimes we like to write stories about stuff and post them to our Journal. You can read more about us and a few tales from down under here: https://www.coffeesupreme.com/journal
Quality Coffee Doesn't Grow on Trees You Know – Origin, it's not just a word people new to the coffee industry say heaps of times to make people who've been in the industry for ages think they're not new to the coffee industry – it actually means something too. Basically, it means 'place where it began' or, 'where it came from.' It's the opposite of destination and it means something quite specific to us. Heath, our head of coffee, explains a little: www.coffeesupreme.com/journal/origin/quality-coffee-doesnt-grow-on-trees-you-know
Coffee Supreme Barista Socks™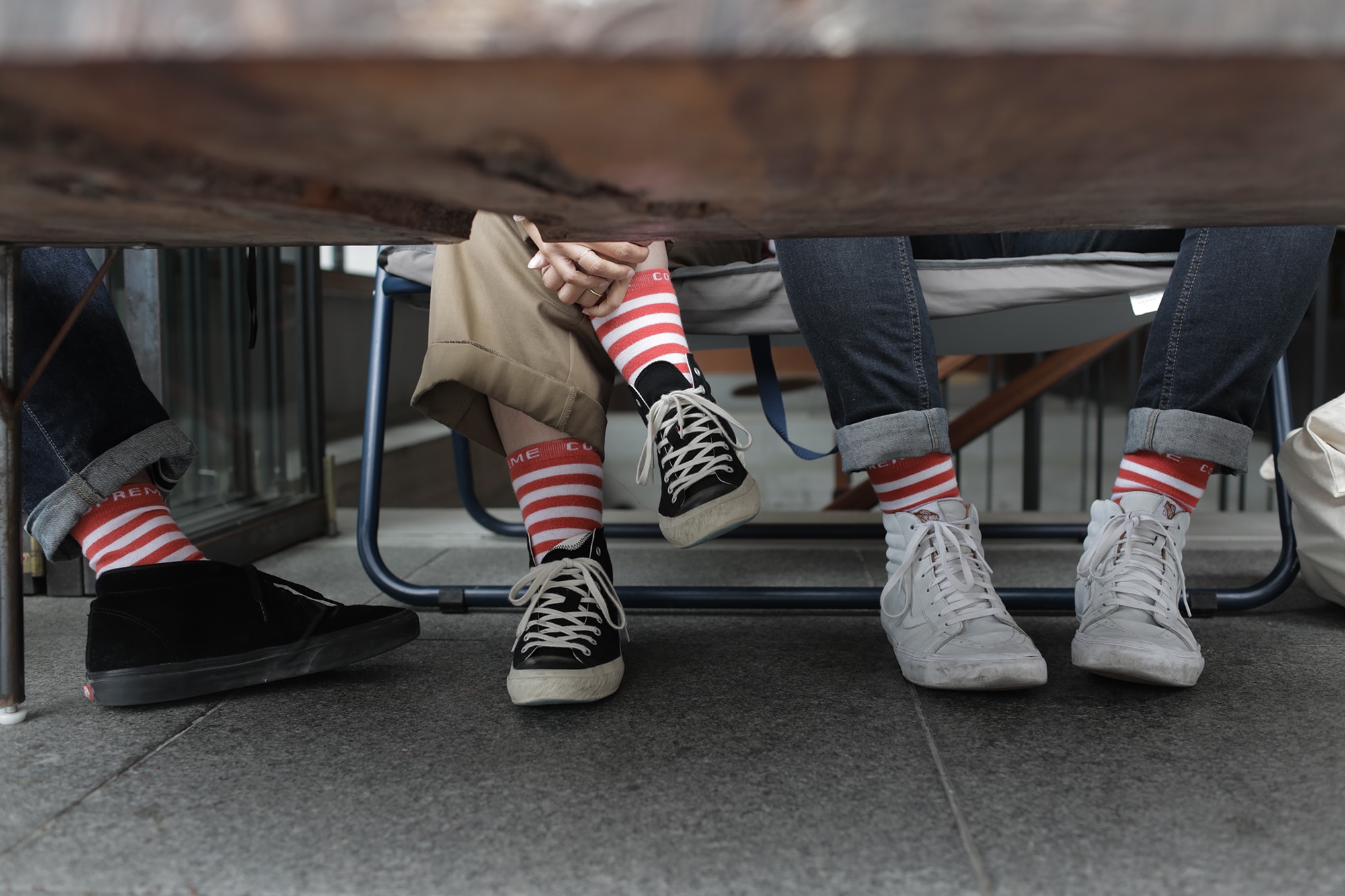 From the creators of the World's #1 Barista Sock, we are proud to bring you some new Barista Socks™. These socks were designed with baristas and feet front of mind. We understand the important role socks play in achieving balanced acidity and great mouthfeels. Barista Socks™ deliver maximum performance while you're at work, but also not at work. Coffee Supreme Barista Socks™ are fully endorsed by ISSA (The International Specialty Sock Association).
"Since owning these socks, I can honestly say I have more socks."
Stephen Morrissey – 2008 WBC
"Some of the socks I've ever worn."
James Hoffman – 2007 WBC
If you can't get to Seattle to pick up a pair of Coffee Supreme Barista Socks™, you can get some delivered straight to your door from our online store.
Closing Statement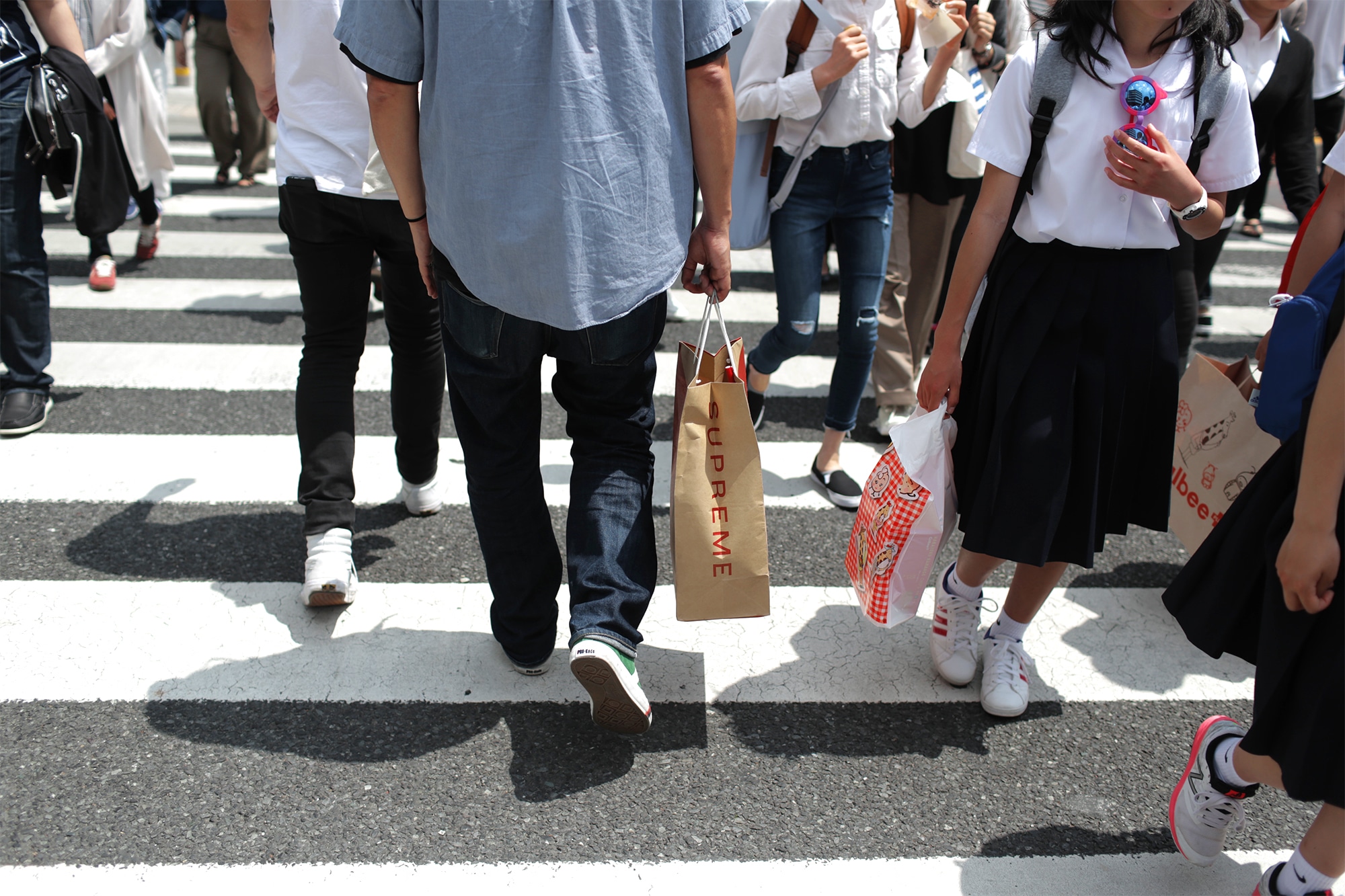 After visiting Seattle, we're heading straight across the Pacific to set up shop in Tokyo. So, if you or your mates have got the travel bug and are heading to Japan, come say hi, we'll put the kettle on.
We'd like to to thank La Marzocco for having us over to their place. Thanks to them we've been able to sneak into letterboxes across the States this month. We're not gonna lie, we'd like to do it more often. Being on the other side of the world does mean it's quite the journey getting to you, which can also be rather costly. We've sharpened up our shipping rates so hopefully your part of the world can eat our coffee for breakfast more often. Hit up www.coffeesupreme.com
Cheers,
Coffee Supreme
---
☕
Love handles:
Instagram
Facebook
www.facebook.com/coffeesupremenz