Ever since we began teaching people how to make espresso at home we have extolled the virtues of using a scale and brew ratios to manipulate the best flavors out of a particular coffee. One of the tools that we felt was missing was a scale built for the rigors of espresso.
Last year at SCAA, we met the founders of acaia scales and began speaking with them about creating a durable and convenient espresso scale that people could use with their home machines. A year later, we are proud to help introduce the acaia lunar scale, the first digital scale designed for espresso.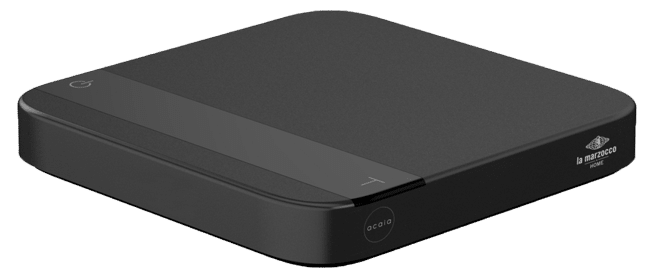 The scale is virtually water proof and comes with a two year warranty. You can see the torture tests the acaia folks have put these scales through over at their blog.
One of the features we are excited about is the ability to connect the lunar scale to the acaia app through bluetooth. This will allow users to share their espresso extractions using a new measurement: grams per second. We plan to experiment with this flow rate measurement in the future as a way to learn more about how extractions develop over time. Hopefully we will have some fun posts to share with you soon on this topic.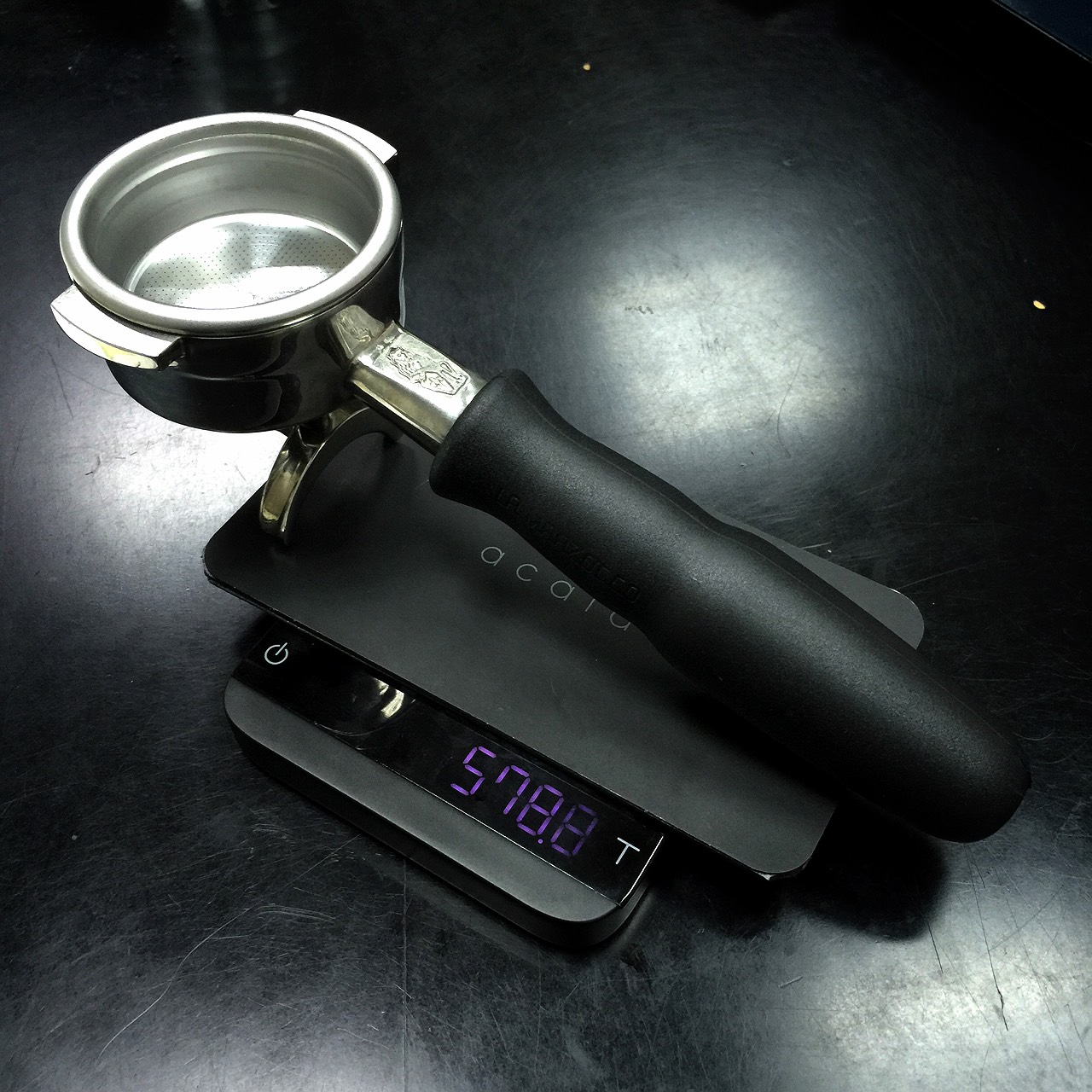 We are offering the first pre-orders of the acaia lunar scale starting today in our store The La Marzocco Home version of the acaia lunar scale is co-branded and comes with the $10 portafilter plate included with the scale.
We are expecting a limited number of acaia lunar scales in May/June 2015. By placing your pre-order you will reserve one of these first scales that we receive. You will not be charged until we have received the scales and we send you an email requesting your payment.

We will have acaia lunar scales at the La Marzocco Home Experience at SCAA. Come by and pull a shot with one!