Introducing Swift Mini by La Marzocco
Grind, dose, and tamp with the push of a button.
We're excited to announce that the first few Swift Mini grinders have landed here in Seattle and are now available for purchase on our website.
The La Marzocco Swift Mini combines the quality and features of a commercial espresso grinder with the convenience of an at-home filter grinder, making espresso and coffee prep fast & easy.
New features include: An automatic grind, dose and tamp mechanism, stepped grind and dose adjustments, and a swing arm for single dose espresso and filter coffee grinding.
Grind, Dose, Tamp
Activated with the push of a button, the Swift Mini's Grind, Dose, Tamp mechanism utilizes a conical burr set, portafilter holder, and automatic tamper for a clean & seamless grinding experience. La Marzocco's proprietary 32mm conical steel burr set allows for fast grinding—18g in 6 seconds. The grinder's consistent dosing mechanism uses the same portafilter holder bayonet rings as La Marzocco machines, allowing the user to dose coffee directly into the portafilter, and adding an additional measure of cleanliness, while also enabling the Swift Mini's automatic tamping mechanism. This patented system ensures the ground coffee is tamped correctly and consistently each time.
Stepped Grind & Dose Adjustments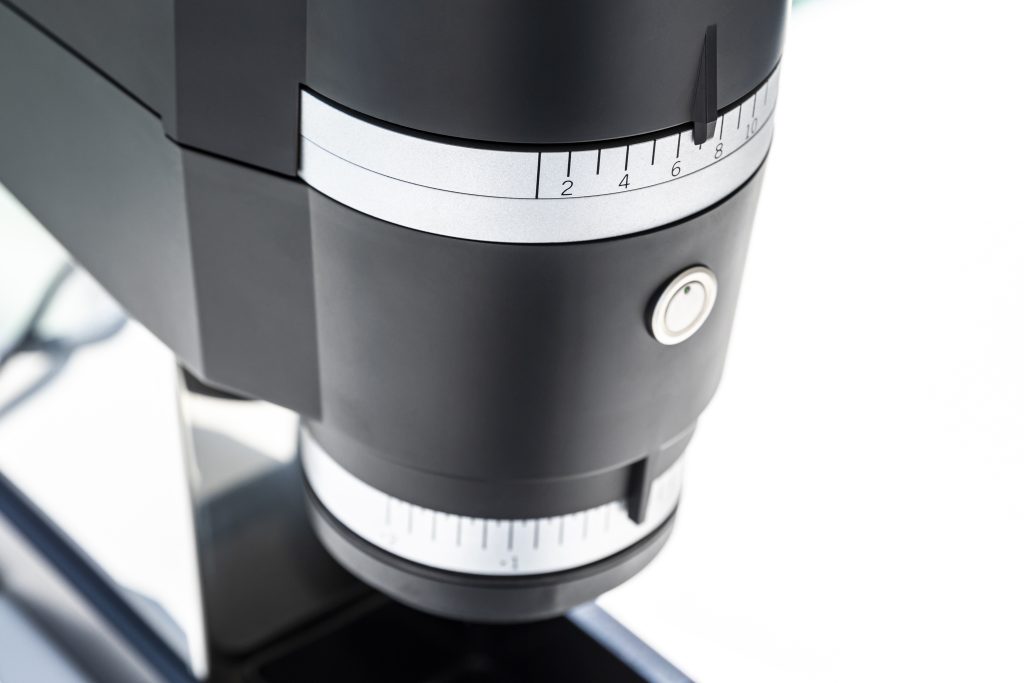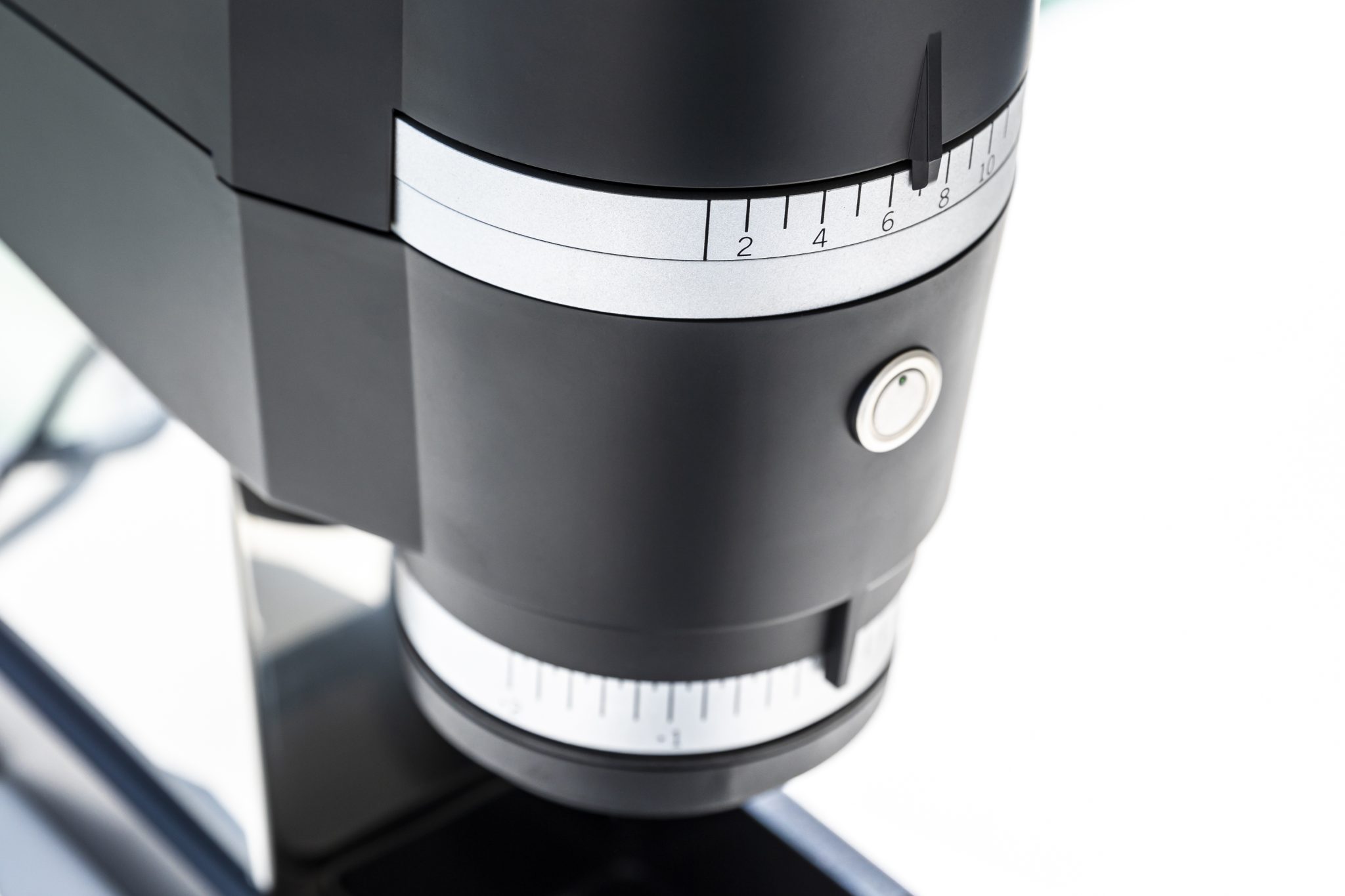 The Swift Mini uses two stepped adjustment wheels for quick and easy grind and dose adjustments. The grind adjustment wheel is easy to adjust with clearly marked numbers—allowing repeatability and consistency, and eliminating unintentional movement from shot-to-shot. The grind adjustment wheel provides near instant adjustment—no need to purge—and allows the user to explore a wide range of espresso grind sizes while also allowing for coarser filter grind sizes.
The dose adjustment wheel is an easy way to consistently control how much coffee goes into the portafilter basket, allowing the user to quickly switch between basket sizes and dose amounts.
Single Dose Espresso & Filter Coffee Grinding
Explore the world of espresso by single dosing any coffee at any time as either espresso or filter. An easy-to-use swing arm moves to the side, bypassing the automatic tamping mechanism, allowing the home barista to single dose coffees into their portafilter or the filter brewing vessel of their choice.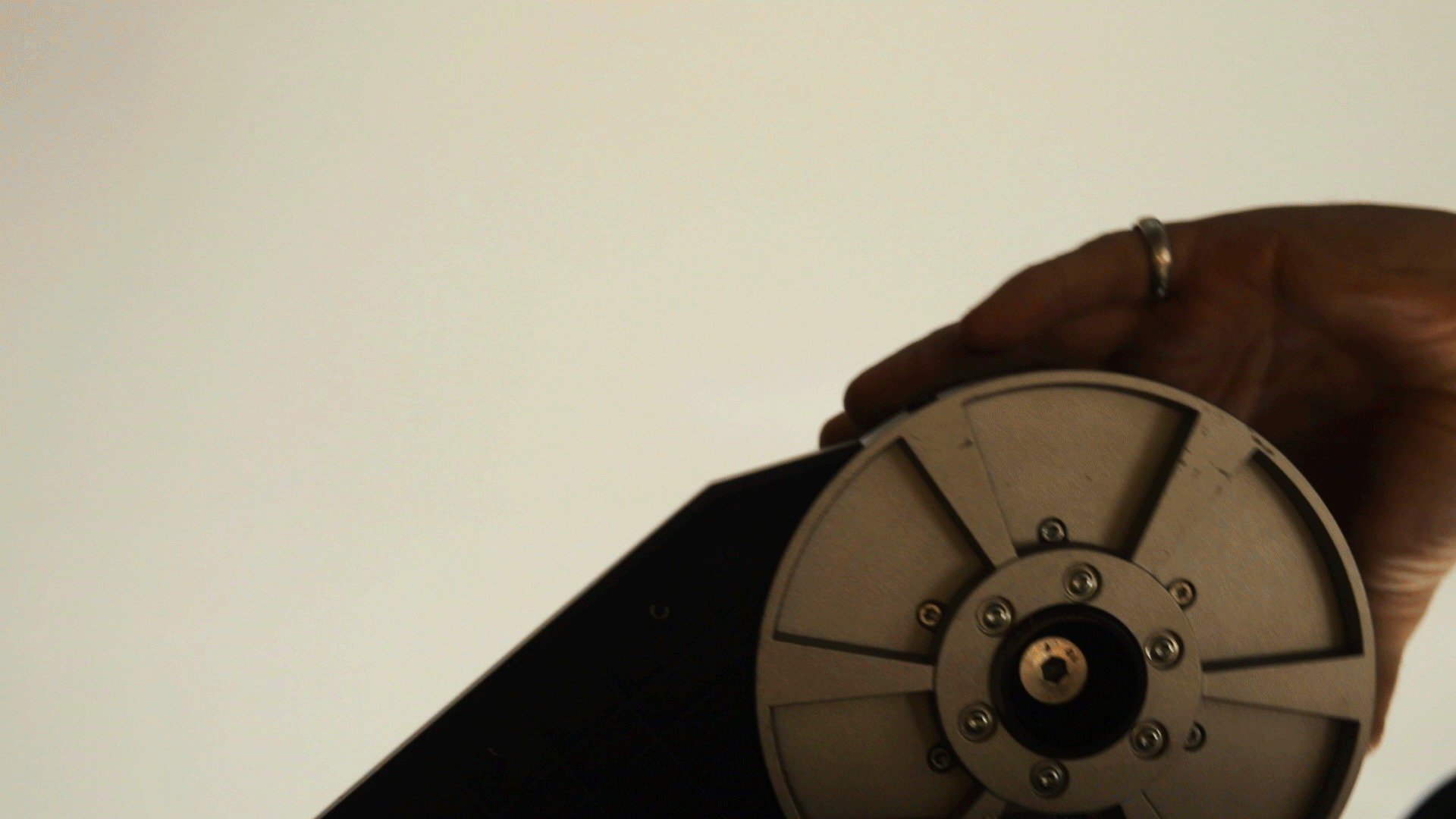 Specifications
___
Height – 18.5″
Width – 6.5″
Depth – 12.5″
Weight – 30 lbs.
Hopper – 8 oz. (0.5 lbs)
Burr Type – Conical (32mm)
Voltage – 110V Single Phase
Wattage – 450W
Grind Speed (rpm) – 650
Time to Grind 18g – 6s
___
Due to the limited number of Swift Minis available, we're excited to work closely with the first round of customers to purchase the grinder by offering free virtual consultations walking through installation, dialing in, and making adjustments—as well as one-on-one assistance along the way. If you are interested in purchasing a Swift Mini and have questions, reach out to dave@lamarzocco.com