A (Very) Brief History of NYC Espresso
by Erin Meister
—–
After spending a week in the Big Apple for New York Coffee Festival, our team was enamored with the density of espresso in New York City. To help us dig a little deeper, Erin Meister adapted a few pieces from her latest book "New York City Coffee: A Caffeinated History" to show a more espresso-focused side to the city.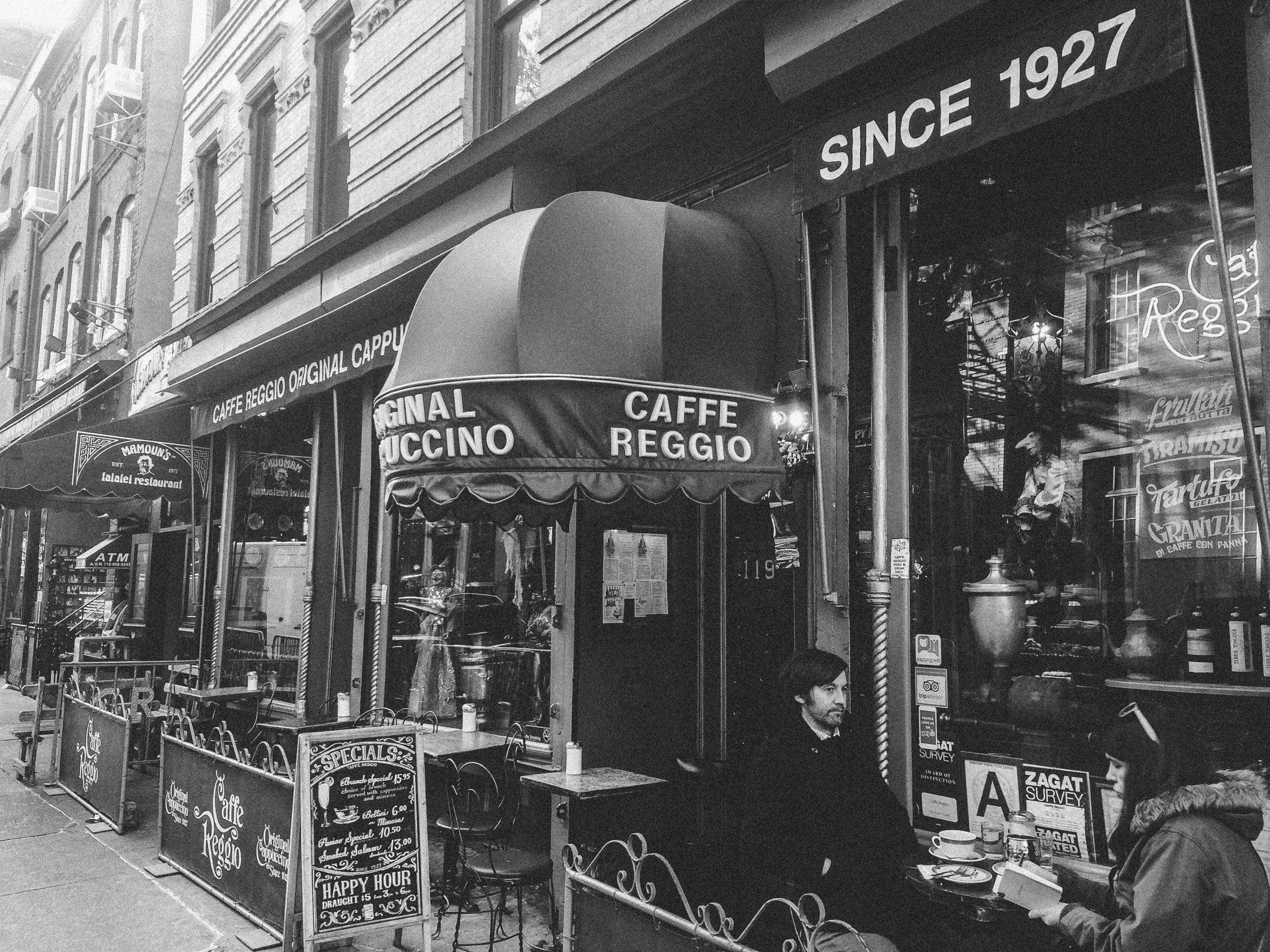 —
 "Coffee is the Italian espresso, black as an owl's nest at midnight," wrote New York Herald Tribune food journalist Clementine Paddleford in 1948. "One sip burns your tonsils, two sips shines your shoes." While it's not the first recorded mention of espresso in print, it might be one of the most prescient description of the the espresso craze that would hit New York like a caffeinated tidal wave in the 1960s, and it also serves as a charming snapshot of some of the earliest reactions New Yorkers had to the pungent imported drink.
While the earliest patent for a prototype of the modern espresso machine dates to a Turin inventor in 1884, steam-powered espresso machines didn't arrive in the United States until the early 20th century. West 46th Street's Barbetta, the city's first Piemontese restaurant, opened in 1906, installing its espresso machine—also the city's first—in 1911, making it the original demi-tasse dispenser. It remains one of Gotham's most elegant and exclusive Italian fine-dining spots, and is owned by the same forward-thinking foodie family: The menu started offering decaffeinated espresso in 1962, and continues with a very limited espresso-focused coffee menu to accompany classic dishes like handmade agnolotti and pears baked in red wine alongside newer additions like roasted-beet risotto.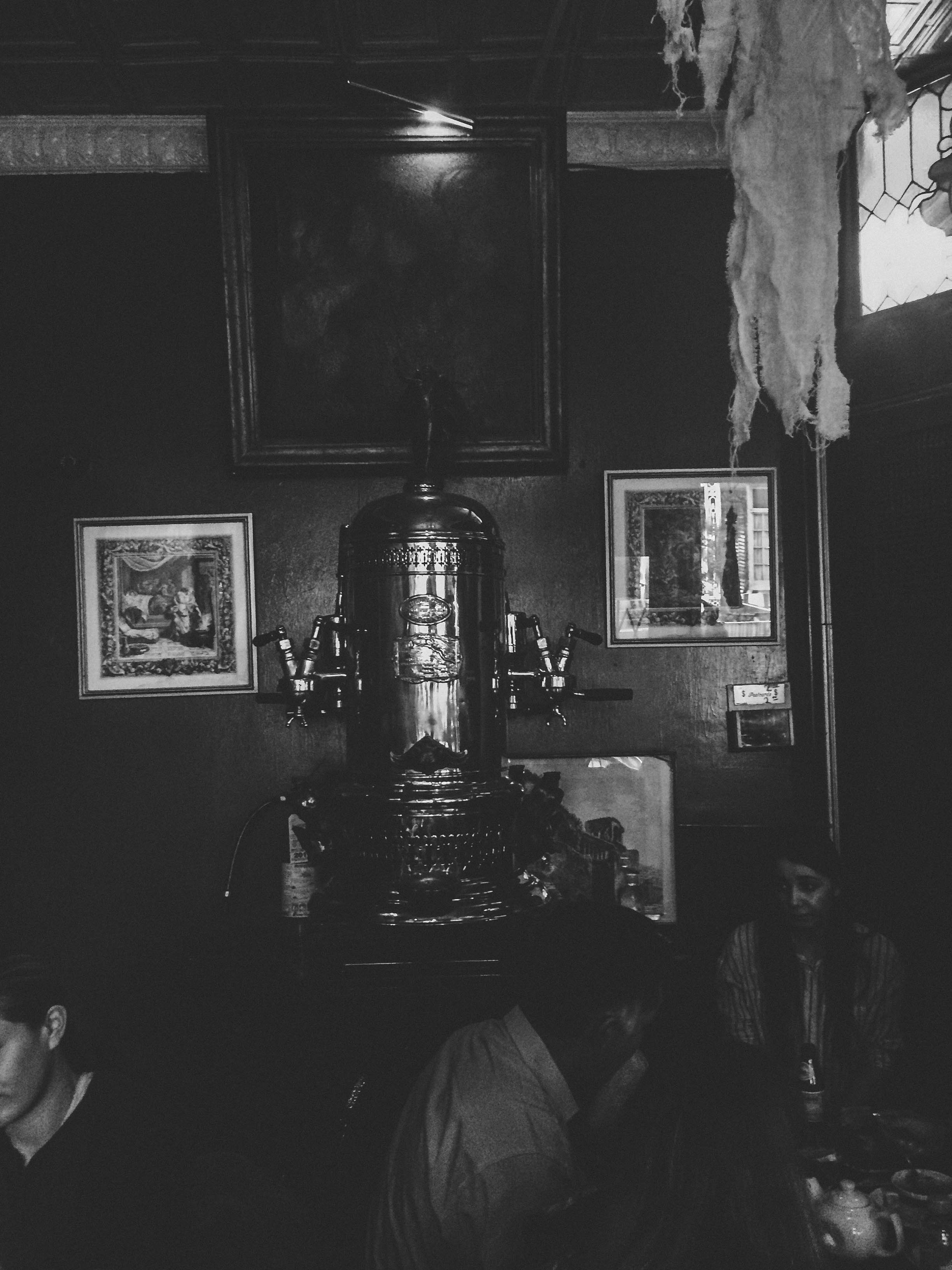 Downtown in the Bohemian Village, a rakish café owner named Dominic Parisi became the espresso elder to a neighborhood of Italian immigrants, artists, and other "far out" lower Manhattan types when he opened Caffè Reggio in 1927, with its "nickel-plated monster" that dominated most of the tiny room: a nine-group (!) vertical-boiler espresso machine, Parisi's pride and joy. "Cappucino [sic] is a cup of espresso with steam-heated milk floating lazily over the surface, and that delicate bouquet is just the merest pinch of ground cinnamon," she wrote of Reggio in 1945. "And this, according to Mr. Parisi, 'the ladies like very much.'" The cafe, which is also still extant, advertises itself as the purveyor of "The Original Cappuccino," and it's probably not too far off the mark: It also served as the inspiration for many of the artistic havens and international coffeehouses that peppered the neighborhood around Washington Square Park starting in the 1940s and into the early part of the countercultural 1960s.
Just as it does today, espresso in New York City meant different things to different people: Uptown in the fine-art lined restaurants it signified strong sophistication, while downtown in the smoke-filled bars and clubs it displayed an edgy, worldly consciousness. Sculptors, painters, and protest singers congregated in Little Italy and Village haunts like the Peacock, while art-collectors and opera-ticket-holders sipped with pinkies out at haute spots like the Coffee Mill in the West 50s. The onset of the Korean and Vietnam Wars, however, saw coffee prices skyrocket and quality plummet, a perfect storm that inspired more people to turn to instant coffee (which came home from the trenches with the last returning GIs) and turn away from the expense and inconvenience of going out and lingering over pricy cups.
The 1970s and early 1980s were somewhat bleak for New York's espresso lovers, with the exception of purely specialty Italian shops and restaurants, which became destination spots for folks who had traveled and experienced the joys of espresso abroad, or who found themselves craving a European experience in the States. The quality of the coffee, however, was something of an afterthought. In part because of the cultural associations—coffee was coffee was coffee, and the experience of bellying up to the bar and knocking back an espresso, or sipping a demitasse after dinner was more valuable to most immigrants and Italophiles than the taste of the liquid itself.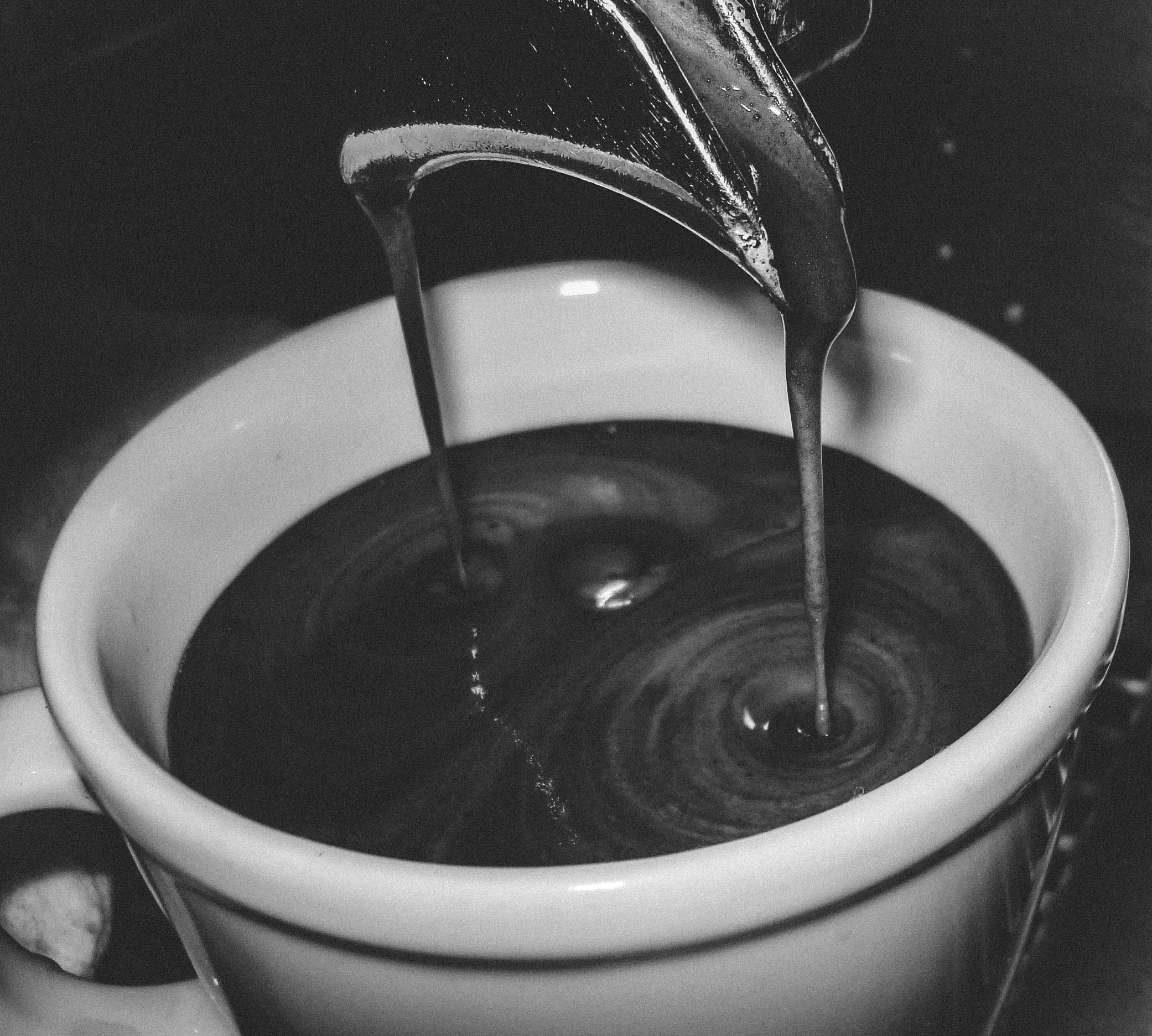 It was also, however, due to a general nosedive that coffee crops worldwide had taken, after years of terrible prices, various harvest crises, and a generally lackadaisical consuming public. The founding of the Specialty Coffee Association of America—which was also a largely New York brainchild—thankfully started to slowly shift those latter conditions, inspiring foodies and so-called "gourmets" to invest as much time, energy, money, and interest in fine coffees as they were into wine.
The idea took off, and in the latter part of the 1980s and into the 1990s, espresso bars and a return to coffee-as-culinary-experience swept through the City: Coffeehouses like New World Coffee and Cooper's Cafe followed Seattle's lead with their dark roasts and milky drinks, and by 1993, when the first Starbucks opened in Manhattan, The New York Times took enough notice to provide a helpful pronunciation key for its curious readers—"LAH-tay." By 1996, there were more than 200 specialty-coffee cafés within the city limits, and no sign of slowing down.
By the late 1990s, however, the cookie-cutter espresso bar—largely modeled after West Coast shops, including, of course, the by-then ubiquitous Starbucks—was no longer cutting it for New Yorkers who wanted their espresso with some East Coast attitude. In 2001, self-proclaimed "coffee geek" Kenneth Nye started up an espresso-obsessed daytime bar next door to his rough-and-tumble nighttime one in the far East Village, called Ninth Street Espresso; in 2002, Brooklyn's Gorilla Coffee opened one of the first small-batch specialty-coffee roaster-retailers with an espresso focus. By 2003, Joe Coffee Company (then called Joe, the Art of Coffee) was the latte-art-slingingest place in the West Village (followed by Union Square, Chelsea, and beyond).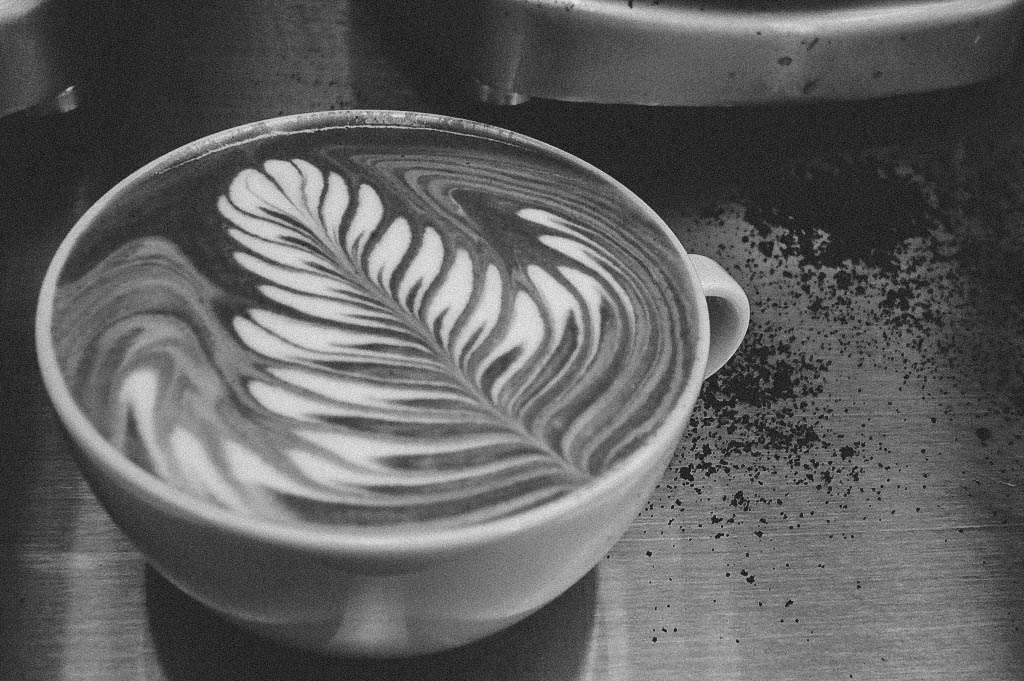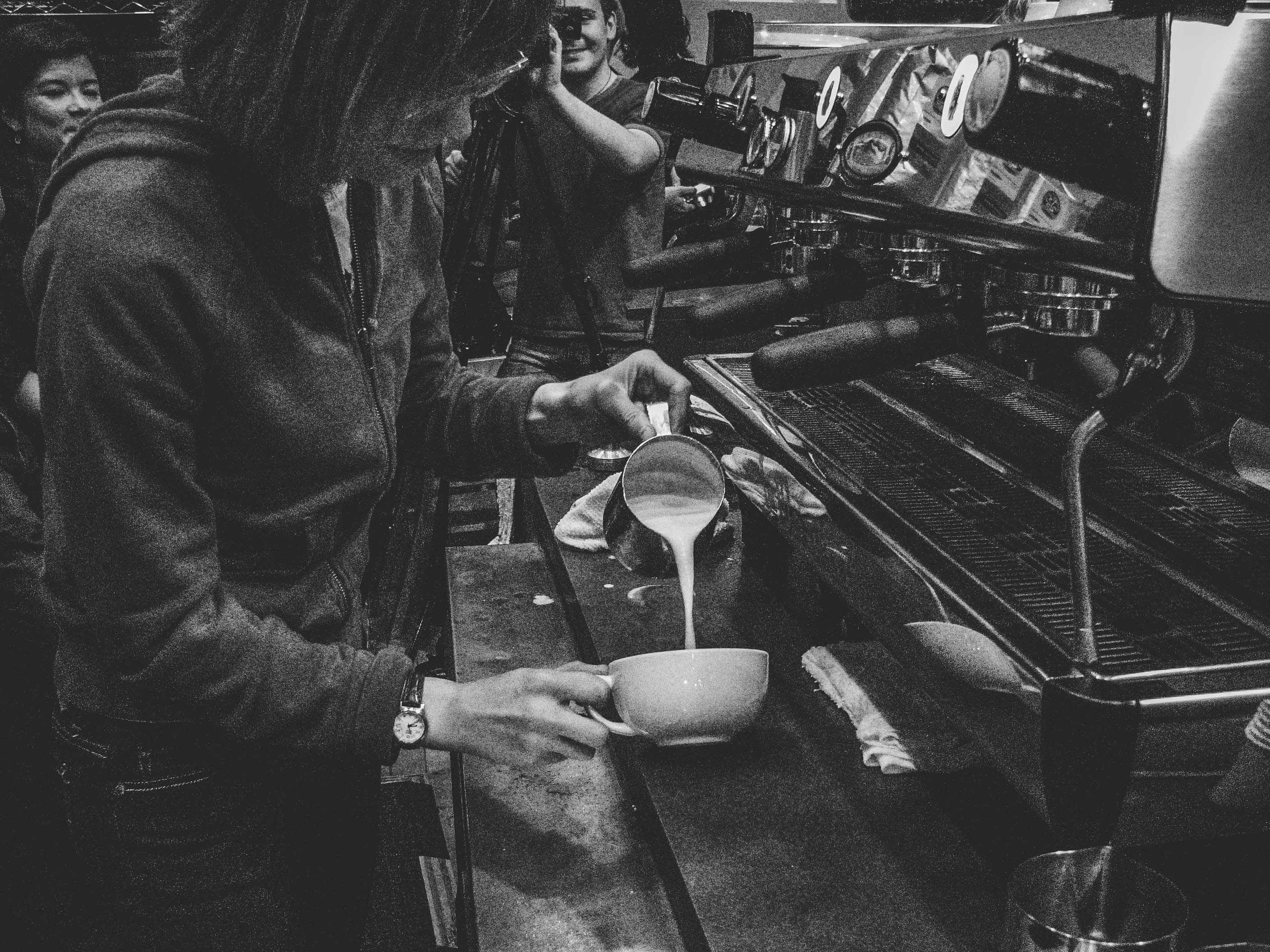 The first 15 or so years of the 2000s was really about New Yorkers finding themselves in their espresso shots, trying to figure out what "only in New York" meant when it came to coffee: Abraço Espresso on East 7th Street is a perfect example, the standing-room-only former falafel shop focused on espresso and by-the-cup brewing in a space so small it make local customers feel like they were standing in their own kitchen. And Everyman Espresso opened with a "come one, come all" attitude that speaks to the takes-all-kinds cultural landscape that makes NYC as special as it is.
These days, the city's espresso culture seems to have come somewhat full circle, reflecting the city's history of immigrants and the innovation they bring: the 2010s have been a boon for Australian-style cafes, with their silky flat whites and creamy avocado toast served table-side, eschewing the queue. Shops like Little Collins in Midtown and Two Hands in SoHo are the new Barbetta and Caffè Reggio—a haven not only for other new arrivals from Down Under, but also those who admire them (and covet their perfectly poached eggs).
Espresso is still many things to many people, and in New York City, that means it has the potential to mean roughly 8 million things: Community, culture, caffeine, cuisine, and of course, city life in general. You can spend the morning reading the paper over an "Original Cappuccino" at Caffè Reggio, imagining you're in Naples; take a trip to Joe for a latte and a sneak peek at a local celebrity; and finish the day dreaming of Melbourne at Ruby's—around the world in a demitasse, and all for the cost of a MetroCard? Aye, buddy. That's New York.
---
New York City Coffee: A Caffeinated History is available now from American Palate.