Elixr Coffee
Philadelphia, PA
—
We are Elixr Coffee from Philadelphia, PA.  We believe strongly in the direct trade model, and source the majority of our featured coffees from the same producers year after year.  When producer and roaster continually continually invest in each other, quality rises.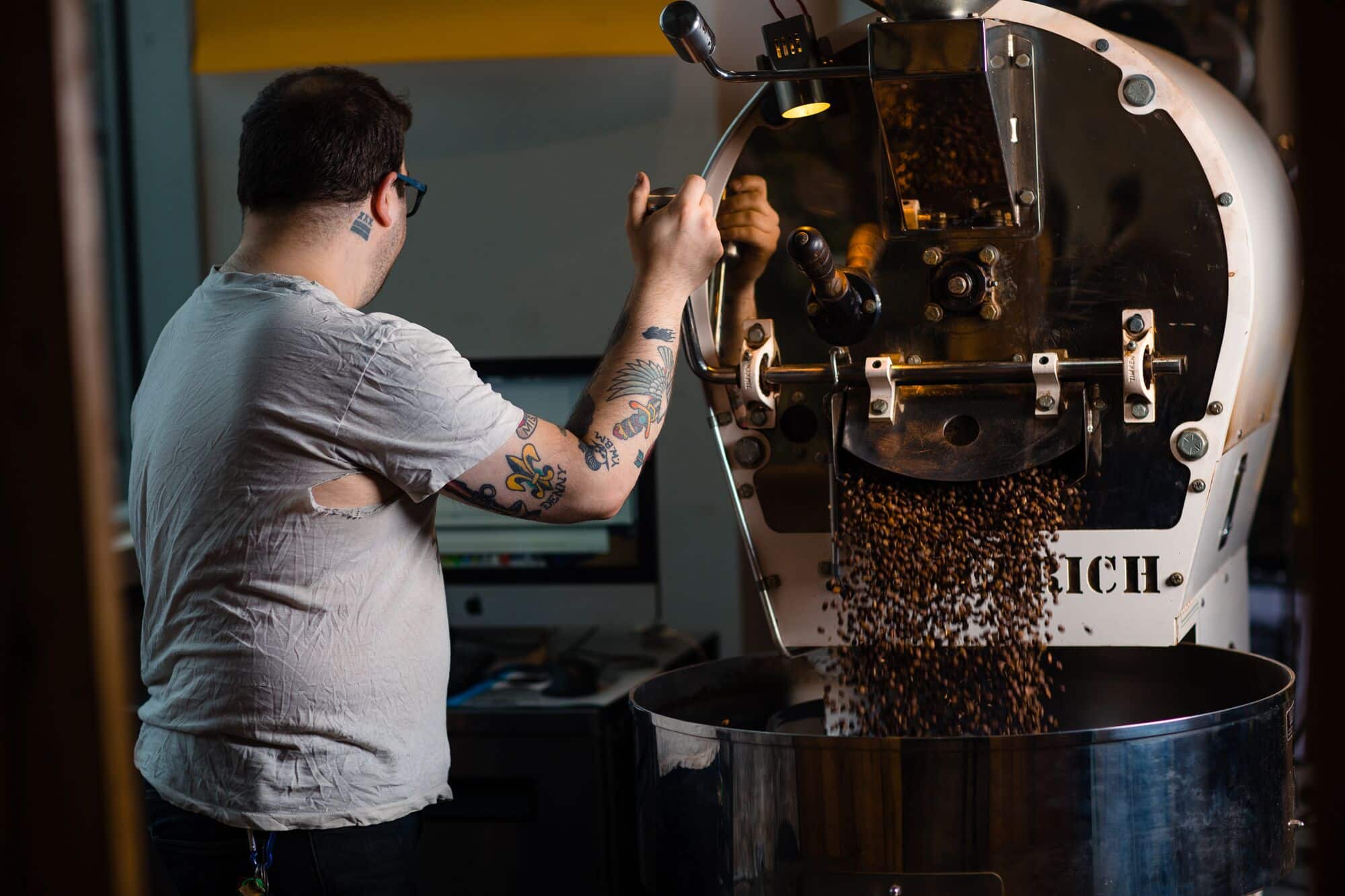 Founded in 2010, we are continually engaged in perfecting the sourcing, roasting, preparation, and delivery of the most delicious coffee we can find. We specialize in lighter-roasted unique and exquisite coffees.
National accomplishments include 2018 2nd Place United States Barista Championship 2015, 2017, 2018 US Roasting Championship top 10, 2017 Coffee Champs Reno Roasters Quals 1st place, 2018 Americas Best Espresso Baltimore 2nd Place. Business Insider 50 Best US Cafes, Best Coldbrew in America, and Krupps Best Brew Award. Today we operate 3 Philadelphia cafes, and supply wholesale coffee to much of the city, throughout the Atlantic Northeast and beyond.
—
La Palma Y El Tucan Neighbors & Crops, Colombia
Notes: Raspberry, Semi Sweet Chocolate, Brown Sugar. Medium Body.
Origin: Colombia
Farm/Farmer/Producer: La Palma Y El Tucan Neighbors and Crops
Elevation: 1800 masl
This is a lactic fermentation. After harvest, the coffee goes to a sealed oxygen free tank for 80 hours, before it is de-pulped and an 8 hour traditional wet fermentation. This year in coffee champs regional competitions, the top 4 placement all came from La Palma Y el Tucan.
We used a lot from La Palma Y el Tucan to finish second place in the United States Barista Competition last year, with the following brew recipe: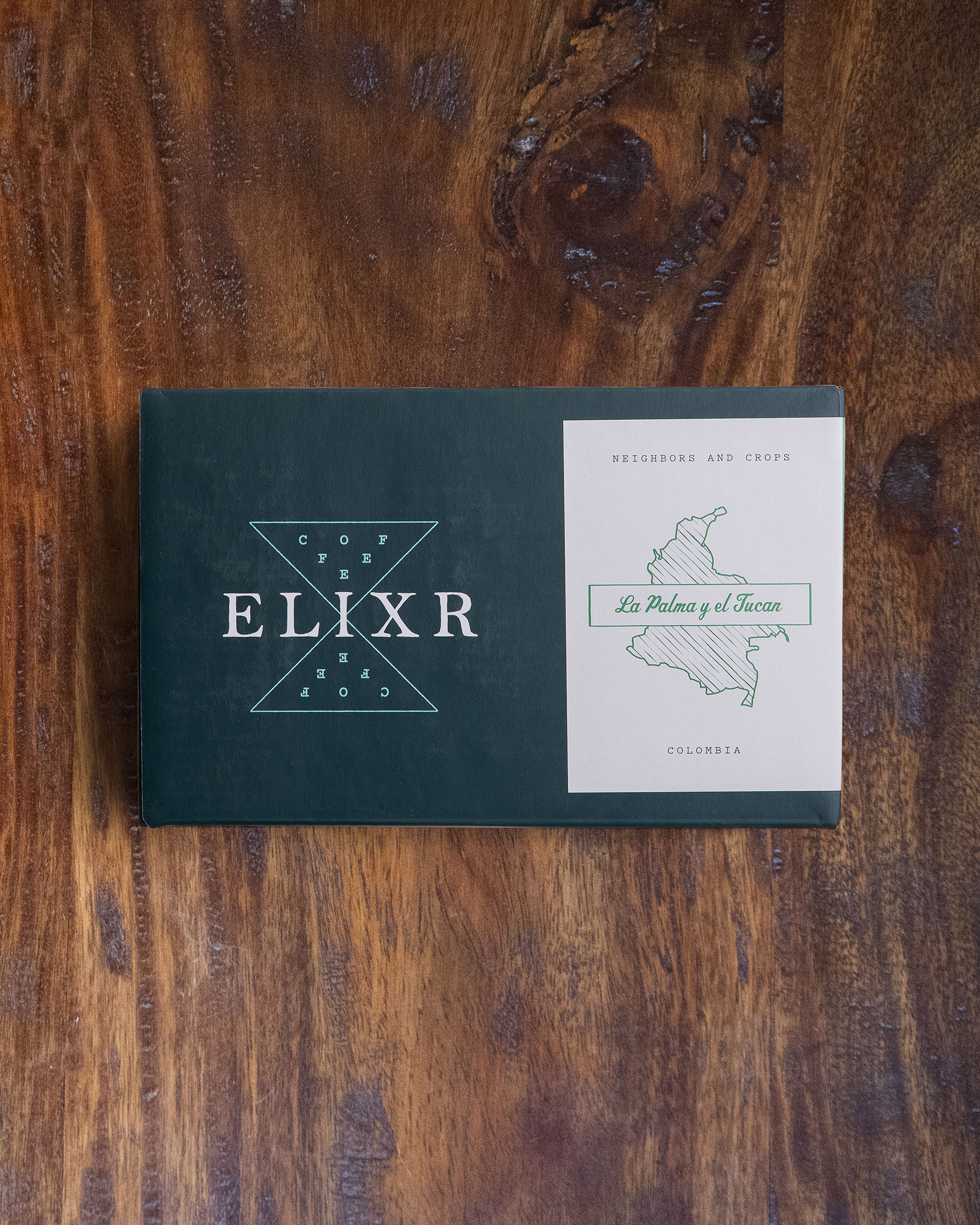 Brew Recipe: La Palma
Brew Ratio: 1:2.1
In: 21g
Out: 44g
Time: 20 sec
Pressure: 9 bar
Temperature: 200 F
Pre-Infusion:
Final Word: doing a 1:2 coffee to water ratio in 20 seconds give a really silky and creamy texture. It has lively acidity, a real treat!
—
Lunar Lander
Tasting Notes: Cherries, Black Tea, Caramel, Bakers Chocolate
Origin: Ethiopia and El Salvador
Farm/Farmer/Producer: Finca Las Brumas in El Salvador, and the Acacia Cooperative in Ethiopia.
Elevation: Up to 2000 MASL
The Ethiopian component gives it some spectacular fruit flavors, and the El Salvador component gives it a wonderful sweetness. Finca Las Brumas has been a long time direct trade partner with us, and their SL-28 was by Dale Harris to win WBC in 2017.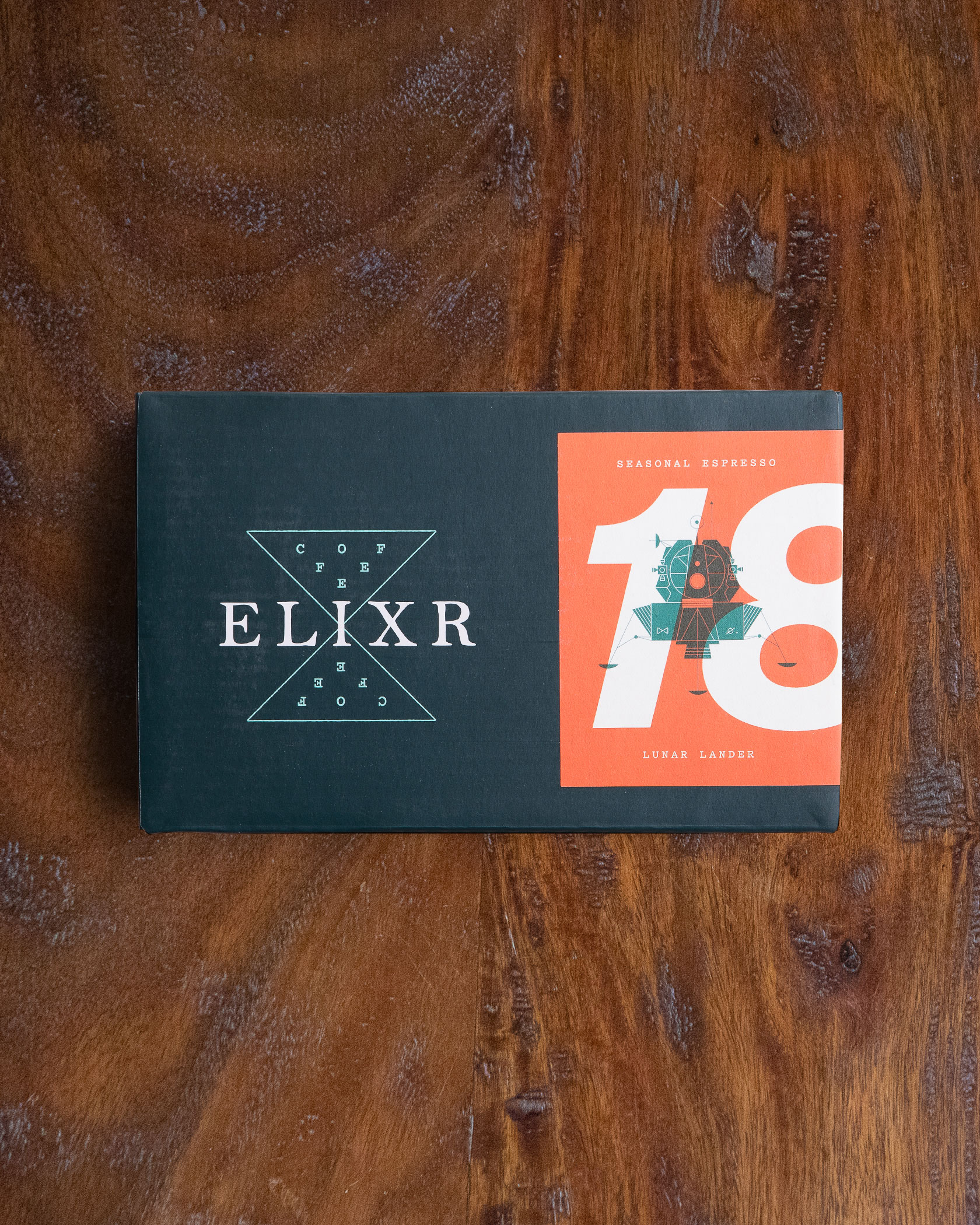 Brew Recipe, Lunar Lander
Brew Ratio: 1:1.75
In: 20.5 g
Out: 36g
Time: Approximately 25 seconds
Pressure: 9 bar
Temperature: 200 F
Final Word: Also makes a great house coffee!
---
Not a subscriber?  Subscribe by the first of the month to get in on our next shipment.