August's coffee is another "Staff Pick" by La Marzocco Home. Over the next few months we're going to be featuring roasters selected by each member of the La Marzocco Home team. We want to highlight the differences of our own internal preferences along with each of our stories and perspectives on the world of coffee and home espresso.
---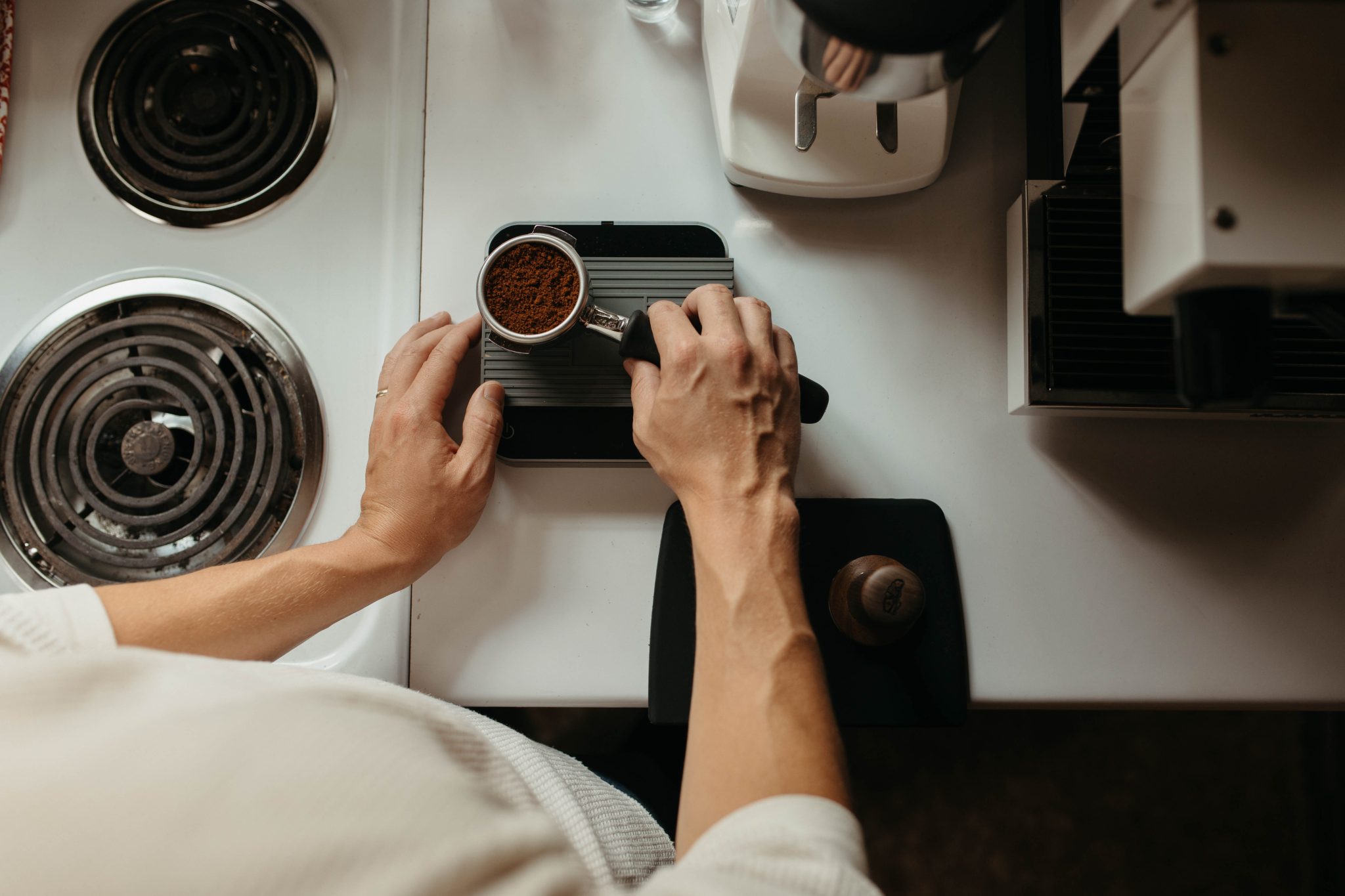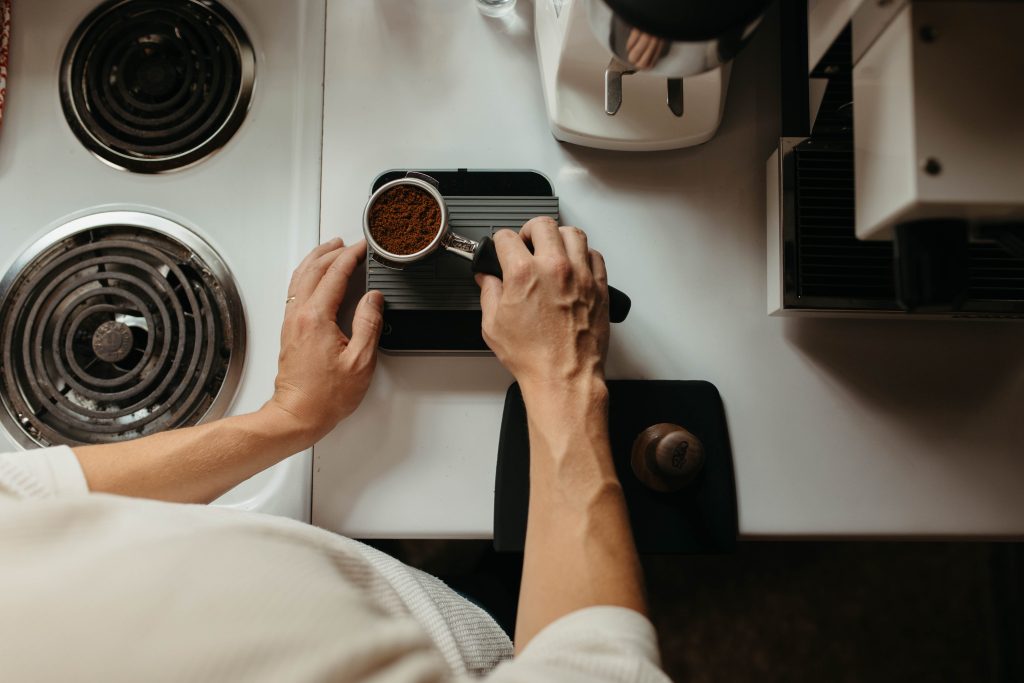 A Word from La Marzocco Home
Name, Role
Ben Blake, Marketing
How'd you find your way to La Marzocco?
Okay this is going to be long, but Marketing said they'd allow it. Back in 2011, I started a little illustration project called "Draw Coffee." Draw Coffee was my own way of learning about coffee and connecting with the coffee industry. Each day, I would doodle on a coffee filter about the coffee I was drinking that day—the roaster, the brew method, recipe, etc.
We moved to Bologna, Italy in 2012 for my partner, Amber's graduate school program, and because of the Draw Coffee project, I got to meet a lot of really wonderful people and started to do design projects for them across the United States and Europe, and a really great experience writing for Sprudge. During a brief stay in Seattle over the Summer of 2013, I grabbed dinner and drinks with some of the La Marzocco crew and met Scott Callender—we bonded over being from Ohio, life in Italy, and of course, a mutual love of espresso.

Amber and I moved to Washington DC in 2013. At this time, I hadn't actually worked in coffee in any official capacity, so I was determined to work as a barista. I had read about some of the incredible folks that had come out of Peregrine Espresso (formerly Murky), and it felt like the perfect place to jump in. I interviewed, got the job, and had a pretty incredible experience learning to make espresso and steam milk on Capitol Hill in the nation's capital. The team I worked with there was incredibly special, basically the perfect first cafe to work at, in my opinion. I actually ended up starting at the same time as another young and enthusiastic barista, Dave Bise. He and I explored espresso together and spent as much time talking about the nuances (annoying our colleagues?) about the ins-and-outs of coffee as we could. Before we left Peregrine, we made a pact that somehow, one day, we would work together again.
I moved again in 2014, this time to Seattle, and I started managing a café in the Belltown neighborhood of Seattle, Street Bean Espresso. My life took a La Marzocco turn when I got a call, out of the blue, from Scott Callender. He said that La Marzocco was starting a thing called "La Marzocco Home," and wanted to know if I'd be interested in writing blog posts and teaching some classes about espresso to folks who were interested in making espresso at home. It was a no-brainer for me—getting the chance to teach espresso classes at La Marzocco was my unspoken dream. I worked really hard to sound like I knew what I was talking about and eventually found my voice and grew in confidence talking about espresso.
After a couple months teaching classes, Scott and I walked around Seattle Center where he offered me a spot as the first employee at La Marzocco Home. I showed up on day one to a stack of custom GS3 accessory orders and made my way through packing our first batch of orders taken through the Home website. Over the last 8 years, I've done a little bit of everything at La Marzocco Home—classes, photography, writing, throwing paint on my friends for a marketing campaign, long chats on the phone nerding out about espresso, events, and more. It's been an amazing time for me, and I've gotten to work with some of my closest friends—including Dave—along the way. Cliche to say, but I feel pretty lucky.
Why is Heart special to you?
Heart embodies the multitude of "wow" moments I've had with coffee over the years. When I was learning about coffee, the Pacific Northwest was what I dreamt about, and Heart was at the center of the rapidly-growing specialty coffee industry. More than anything, I have really lovely memories of sitting in the Burnside café drinking cappuccinos , staring at the Probat Roaster, and kind of getting lost in the sensory side of it all. I don't think this is unique to me, but I often used cafés as milestones in my travels, and being at Heart in the early 2010's was the equivalent of reaching a destination. As a young person discovering life for themselves, being at Heart in Portland was one of those "I can't believe I'm here" moments. There are so many reasons I could have chosen Heart, but those feelings are at the top of the list.
How do you make the perfect espresso?
Wake up, open the blinds, the sun is shining, put on some music, 18g in, distribute and tamp, 36g out, knock out the puck, sit in the sunlight and sip.
What's your coffee hot take?
The tradition of drinking coffee around the world is better than any particular trend, taste, or movement. I like most coffees I drink for that reason, because it's a small piece of someone else's culture.
---
Heart Coffee Roasters
Heart's doors opened in 2009 with the idea that a great cup should highlight the distinct fruit flavors that are found in coffee. Built from the love to innovate and create an exceptional coffee experience, heart is owned and operated by Rebekah & Wille Yli-Luoma.
With 2 retail cafés and a roasting facility located in Portland, Oregon, we strive to provide a positive, comfortable, supportive & safe workplace for our employees.
We believe this type of work environment is necessary for us & assists in providing exceptional customer service & hospitality that welcomes all humans regardless of race, ethnicity, cultural or religious practices, sexual orientation & gender identification.
Coffee Name: Colombia Diomed Montano Tovar
Origin: Colombia
Producer: Diomed Montano Tovar
Elevation: 1850m
Process: Fully Washed
Variety: Castillo
Tasting Notes: Gooseberry, Marzipan, Honey
---
Heart's Brewing Recipe
These brewing specs were developed on a Linea PB using a 20 gram basket and using an E80s. Extraction of 19.8%.
In: 20 grams
Out: 42.5 grams
Time: 31 seconds
Temperature: 201°F
Pressure: 7 bar (100 psi)
Preinfusion: None
Origin: Ethiopia and Honduras
Producer: Chelbesa and Los Andes
Elevation: Elevation
Process: Fully Washed
Variety: Yirgacheffe and PacasTasting Notes: Lychee, Rose, Tootsie Roll
---
Heart's Brewing Recipe
These specs were developed on a Linea PB using a 20 gram basket and using an E80s. Extraction of 20.3%.
In: 20 grams
Out: 44 grams
Time: 27 seconds
Temperature: 201°F
Pressure: 7 bar (100 psi)
Preinfusion: None