April 2021 Featured Roaster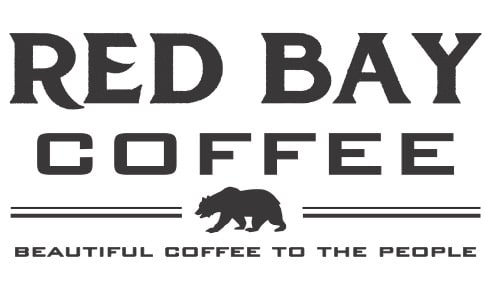 Photo credit: William Callam
About Red Bay Coffee
Red Bay Coffee Roasters was founded in 2014 by Keba Konte, a renowned artist and successful food entrepreneur with deep roots in the San Francisco Bay Area specialty coffee and hospitality industry.
Red Bay Coffee is at the forefront of what we believe is the fourth wave of coffee—a firm commitment to ensure coffee production is not only high quality and sustainable, but a vehicle for diversity, inclusion, social and economic restoration, entrepreneurship, and environmental sustainability. We are foodies, artists, activists, community folk, and innovators who love, love, love what we do.
Red Bay seeks to create unity by hiring and serving people of all backgrounds, striving to be diverse and inclusive of those who have traditionally been left out of the specialty coffee industry, especially people of color, the formerly incarcerated, women and people with disabilities.
———
Slow Burn
Our dark roast contains a blend of Brazilian and Sumatran coffees. It offers a nice balance of sweetness and a smooth body. Slow Burn is an extremely versatile coffee, delicious in a variety of brew methods.
Coffee Name: Slow Burn
Origin:Aceh, Indonesia + Cerrado Minero, Brazil
Producer: Fazenda Serrinha Farm
Elevation: 1200+ MASL
Process: Natural
Tasting Notes: Dark chocolate , stone fruit , tobacco, nuttiness
Brewing Recipe
In: 20g
Out: 32-35g
Time: 28-33s
Temperature: 202F
Pressure: 9 bar
Pre-infusion: none

———
Carver's Dream
Carver's Dream is a bright, fruit forward blend of Guatemala & Burundi coffees – a combination that dictates balanced sweetness and a rich, warm body.
Coffee Name: Carver's Dream
Origin: Kinyovu Burundi + Palin, Escuintla, Guatemala
Producer: Women of Kinyovu Co-op; La Ceiba Cooperative
Elevation: 1500+ MASL
Process: Washed
Tasting Notes: Chery compote, almond paste, dark chocolate.
Brewing Recipe

In: 19-20g
Out: 28-32g
Time: 26-32s
Temperature: 202F
Pressure: 9 bar
Pre-infusion: none
---
The La Marzocco Home Espresso Subscription is designed to help home baristas improve and perfect their craft. Enjoy world class espresso and in-depth advice from some of specialty coffee's most respected roasters delivered to your doorstep each month. Subscribe now for $39/month.