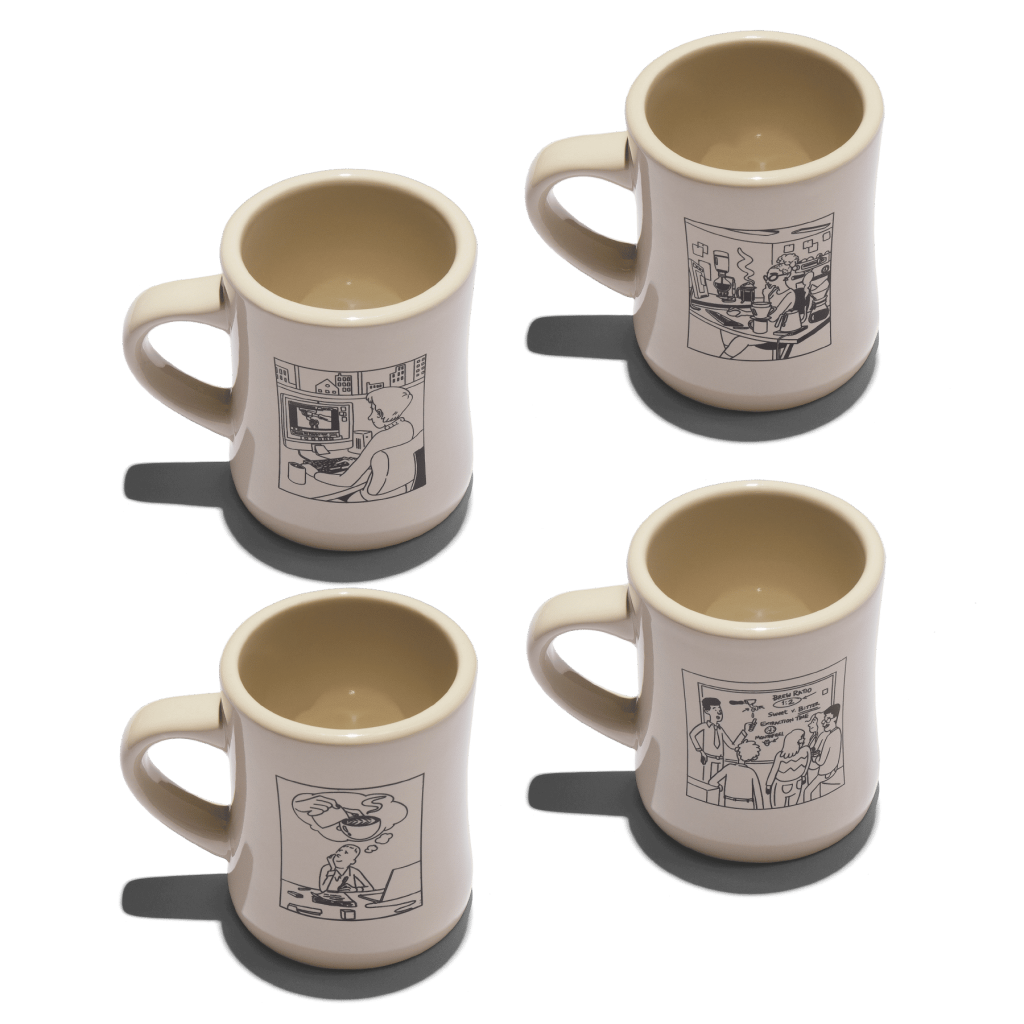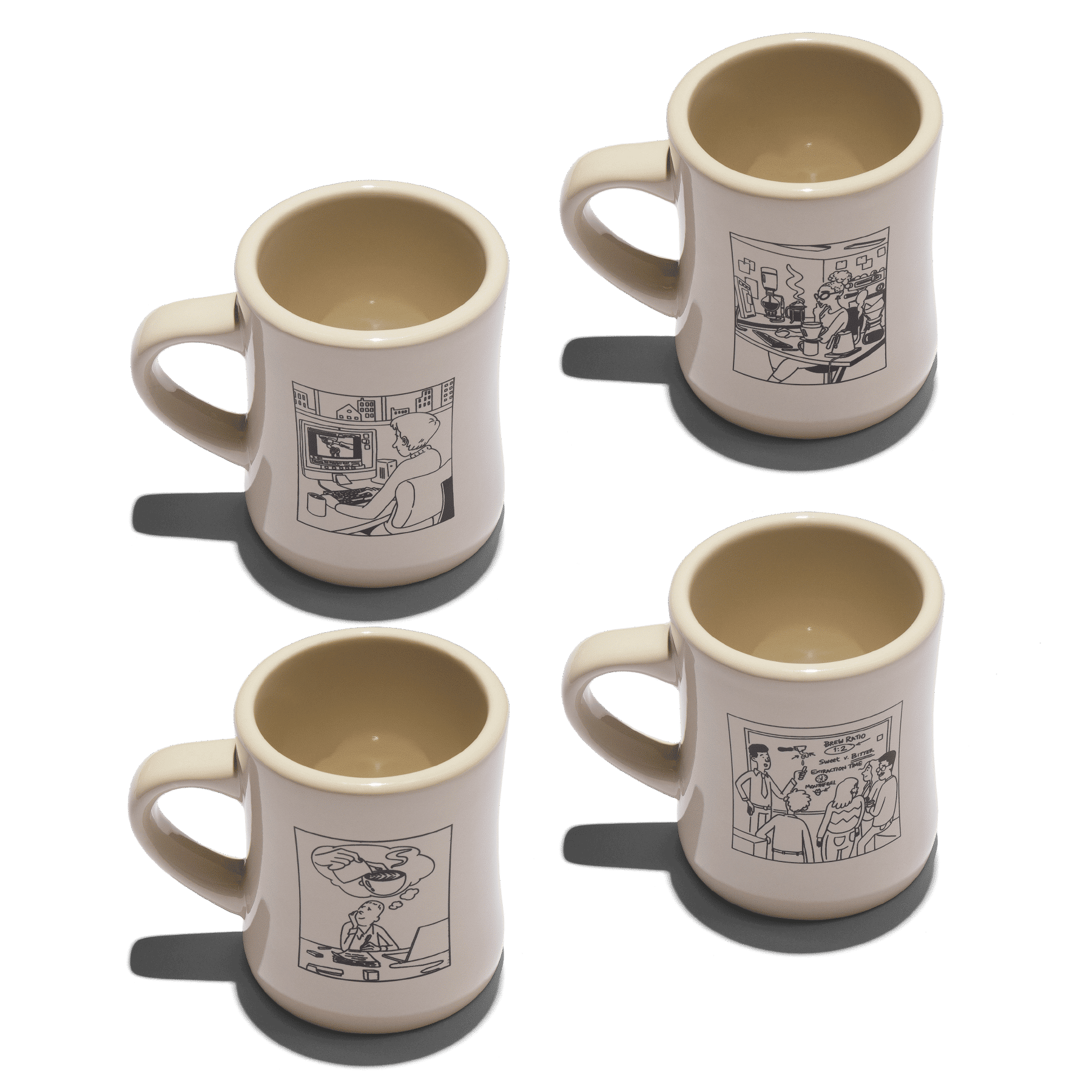 Office Diner Mug
$20.00 – $80.00
-
A nod to the days of hoping for better coffee at the office. Send a subtle note to your boss on where you stand when it comes to your office coffee set up. Available in sizes of 10oz, off white color, with 4 illustration options & phrases.
La Marzocco Home Office Diner Mug
Cubicle Café - "You call that coffee!?!"
Procrastinator - "My other machine is a GS3"
Impromptu Meeting - "My productivity would increase if we had a La Marzocco"
Latte Dreamin' - "I wish this place had a Linea Mini"