PUSH Tamper Open House with Clockwork Espresso
September 1, 2016 @ 3:00 pm

-

5:00 pm
Join us at 3 pm at the Home Espresso Lab in the La Marzocco Cafe for a time of espresso and conversation with the founder of Clockwork Espresso, Pete Southern. Pete will be on hand with the revolutionary PUSH Tamper—answering questions, giving demos, and giving interested home baristas the chance to try the Tamper for themselves. We'll have 2 Linea Minis and 2 GS3s set up to use—if you've been curious about all the buzz about the PUSH Tamper, this is a great time to check it out.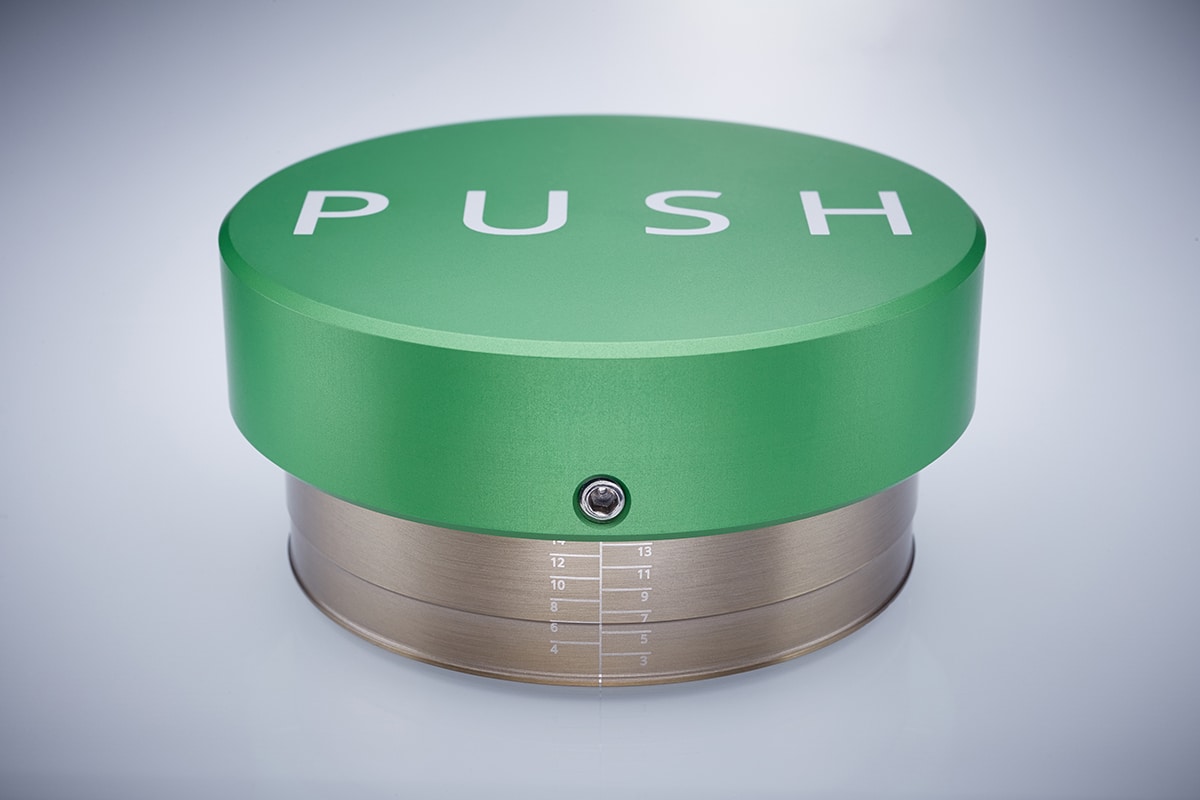 ---
A bit more about the PUSH Tamper, from clockworkespresso.com:
"PUSH solves 3 key problems commonly associated with traditional tamping techniques:
Precision
Stepless adjustment allows precise setting to 0.1mm depth measurements, and guarantees perfectly level and exact tamping every time.
Consistency
Produces identical results from every user, meaning fewer mistakes, less variation between espresso shots, and less wastage.
Ergonomics
Designed for everyday use, putting the barista's health first. PUSH is the only tamper developed with and tested by Ergonomics experts, to reduce the risk of injury. PUSH is made in England, to exceptionally high standards. Its unique ultra-low friction base coating prevents coffee grounds from sticking, and the 58.50mm base is made from hardened surgical grade stainless steel."
---