Latte Art Live at New York Coffee Festival
---
One weekend of incredible latte art, competitions & throwdowns, and classes & workshops—all on the Linea Mini.
We're thrilled to be sponsoring this year's Latte Art Live Stage at NYCF. Two Linea Minis, hundreds of incredible baristas, and plenty of opportunities to dial-in your milk pouring skills. 
Join us for a jam-packed weekend of throwdowns, classes, workshops, and the 2019 Latte Art East Coast Championship. Throughout the weekend, we'll also be hanging out at the La Marzocco Home espresso machine demo station giving GS3 MP demos. If you've been thinking of a home espresso machine upgrade, this is a great chance to try out a machine.
We'll see you there!
---
Latte Art Live Schedule
Check out the full schedule and get more information on the NYCF site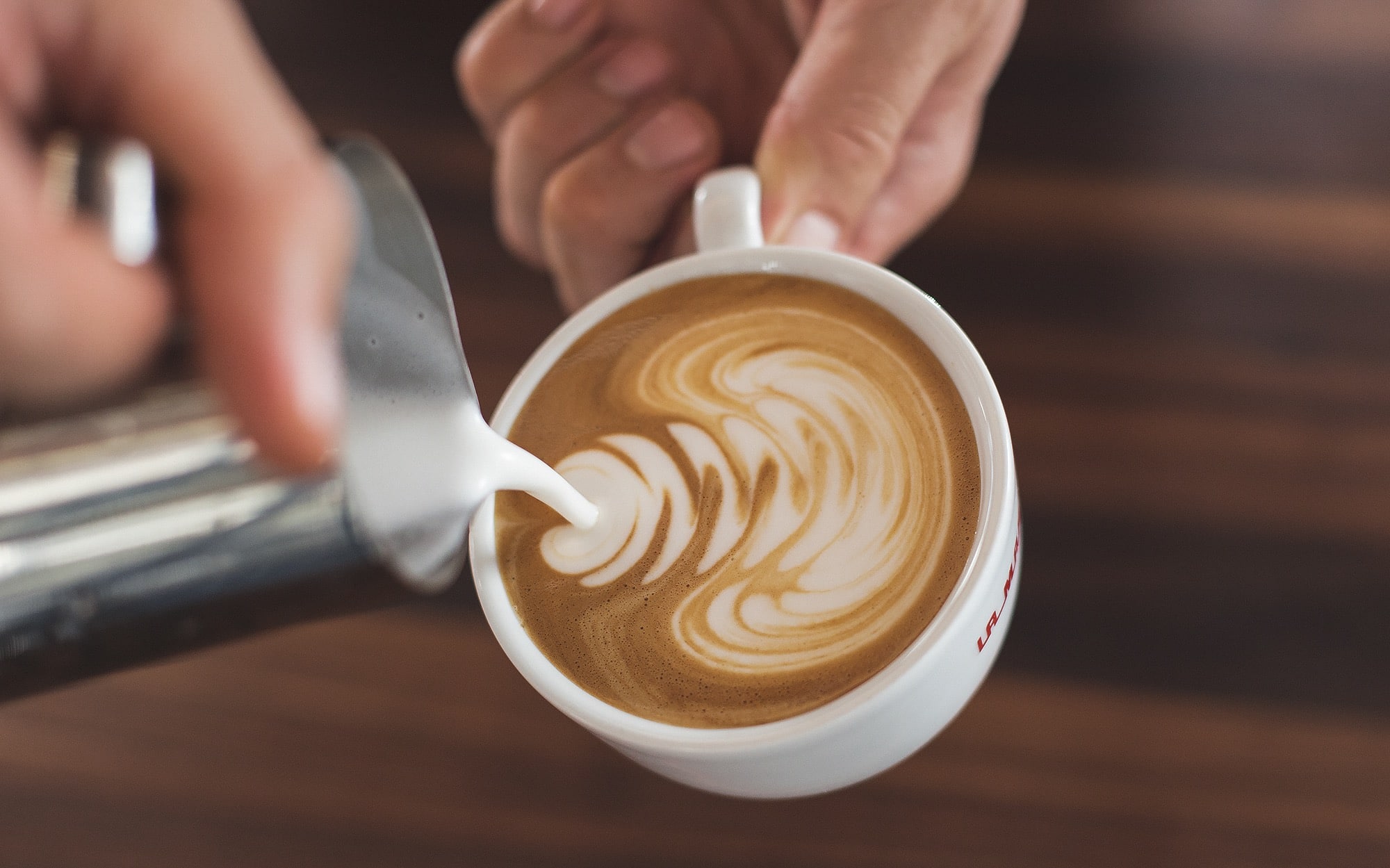 —
Friday
11:30am | Advanced Latte Art Principles and In-foam-ation– Emilee Bryant, Everyman Espresso
12:15 | Breezey Masters Latte Art World Series: Warm-Up Skills – Almond Breeze
12:45 | Breezey Masters Latte Art World Series: The US Heats – Almond Breeze
3:00pm | Form and Technique: First Step Before Pouring – Espresso State of Mind
3:45pm | Latte Art with Vegan Milk – Ujae Lee and Christina Lee
4:30pm | Up the Heat: Latte Art Demo – Tulian Sanchez, Frisson Espresso
5:15pm | Latte Art H.O.R.S.E – TNT
___
Saturday
10:00am | Mastering Milks: How to Steam Alternative Milk & Dairy – Espresso State of Mind
10:45am | Latte Art Pro vs. Am – TNT
11:30am | Latte Art: The Basics – Ujae Lee and Christina Lee
12:15pm | 2019 Latte Art East Coast Championship – Bluestone Lane
3:30pm | Breezey Masters Latte Art World Series: Warm-Up Skills – Almond Breeze
4:00pm | Breezey Masters Latte Art World Series: The US Heats – Almond Breeze
___
Sunday
10:00am | Monarch of The Hill – TNT
10:45am | Latte Art Smarts! – Emilee Bryant, Everyman Espresso
11:30am | Steaming and Dreaming: An Intro to Latte Art – Jenna Gotthelf, Counter Culture Coffee
12:15pm | Breezey Masters Latte Art World Series: Warm-Up Skills Session – Almond Breeze
12:45pm | Breezey Masters Latte Art World Series: The Finals – Almond Breeze
3:00pm | Non-Barista Throwdown – Espresso State of Mind
3:45pm | Ujae vs. Christina: Professional vs. Novice – Ujae Lee and Christina Lee