Chicago: La Marzocco Home at Crush the Rush
Event Navigation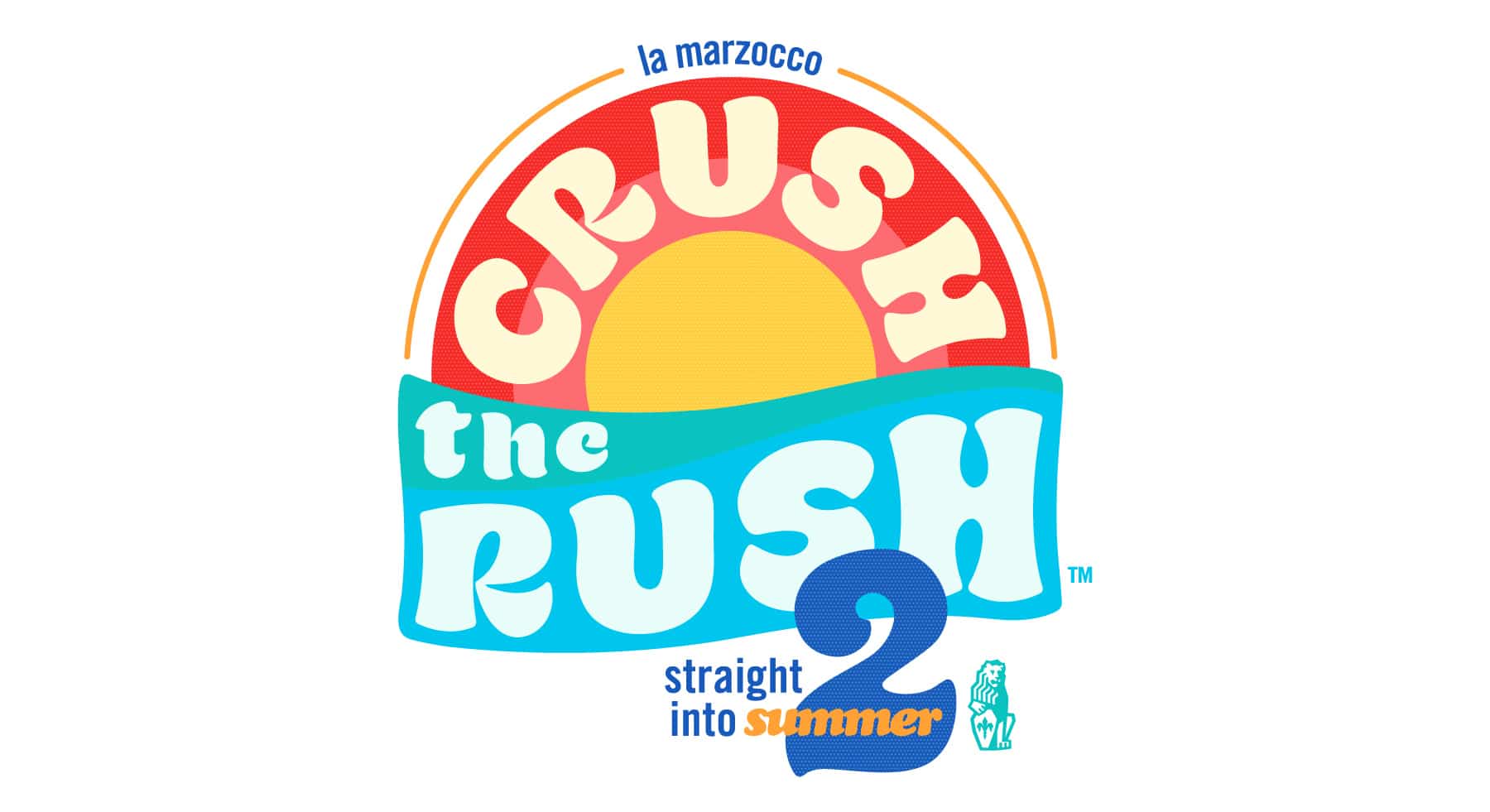 Home Baristas! Join us throughout the day during Crush the Rush Chicago for home espresso Q&A's, machine demos, and the official Crush the Rush Learning Sessions. The La Marzocco Home team will be on hand making espresso, giving Linea Mini & GS3 demos, and answering any and all home espresso questions. Drop by to say hi, or stay awhile and attend some of the learning sessions. Later that night, you're also invited to experience the excitement of the Official Crush the Rush competition.
Below, you'll find a schedule of sessions that will be going on throughout the day. No need to register if you're stopping in to check out the machines, but be sure to register for learning sessions by using the link below. 
Register for learning sessions here 👉 opening August 8
---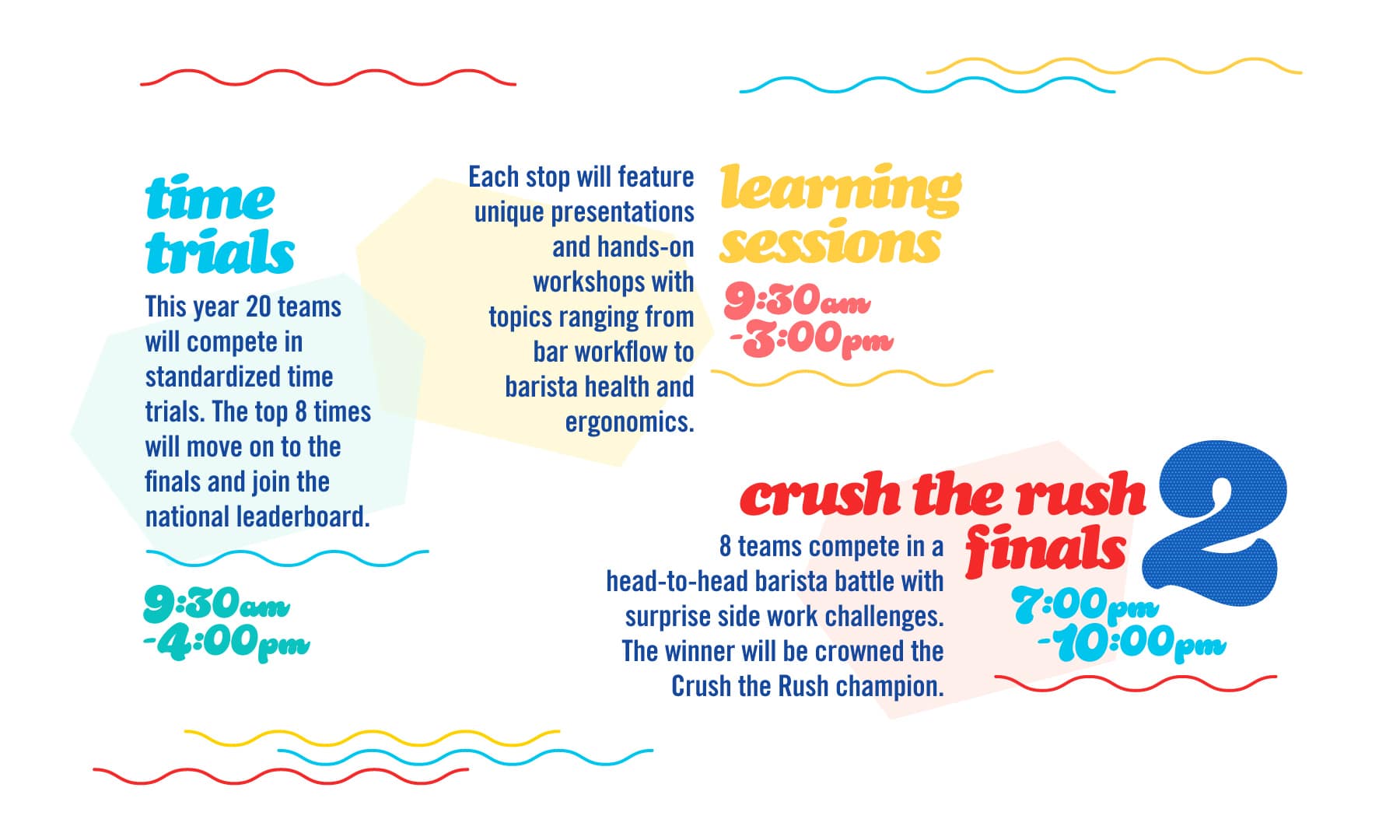 Chicago Crush the Rush Schedule
9:00 am – 3:00 pm – Home Espresso Open House & Time Trials
Join the La Marzocco Home team at the espresso bar to hang out, drink espresso, demo machines, and chat about anything and everything related to home espresso. Meanwhile, Crush the Rush Time Trials will be ongoing throughout the day to determine the final 8 teams for the main event.
9:00 am
Espresso & Snacks at the La Marzocco Home Espresso Bar
7:00 – 10:00 pm:
Crush the Rush!
---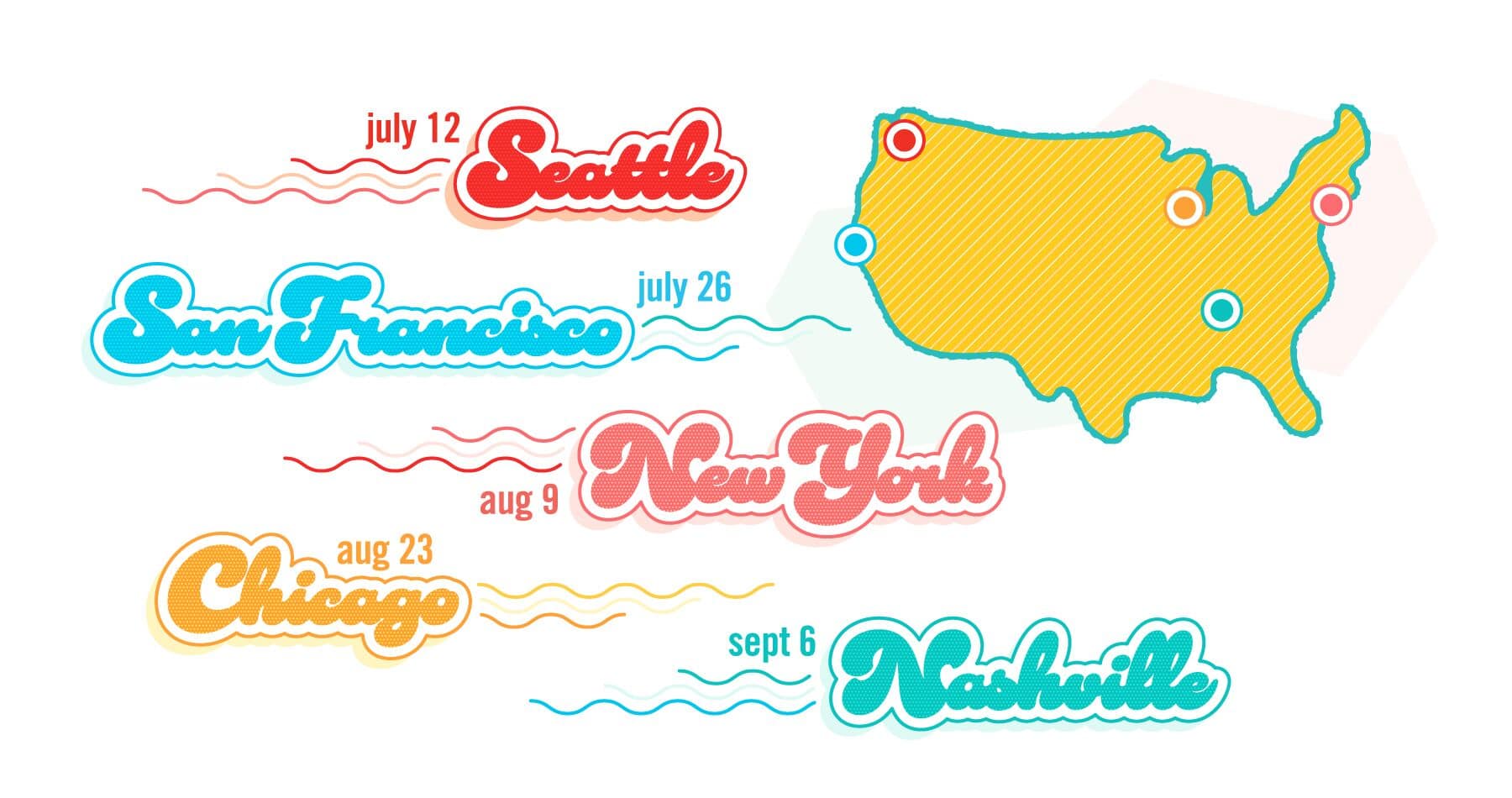 About Crush the Rush 
Last year we launched a brand-new competition called Crush the Rush. Our goal was to create a competition focused on fun, speed, efficiency and community. We drove over 10,000 miles, hosted over 1500 people and crowned 10 teams as Crush the Rush champions.
To get a feel of last year's competition, check out Chris Baca's video of the event.
This year we are excited to announce, Crush the Rush 2. We are adding some new elements to the event as well as expanding the competition to 20 teams in each city instead of the 8 from last year in order to allow more baristas to participate. The 20 teams will compete during the day in Time Trials with the top 8 teams moving on to the finals. 
We have also decided to add a series of Learning Sessions for attendees that will focus on ergonomics, bar flow and the latest in coffee research and technology.
All of this will conclude in the Crush the Rush Finals, bringing back the bracketed competition from last year along with new side work challenges and a summer fun soundtrack to dance along with us.
---